Need some closet organization ideas? I'm here to show you that if I can get our master bedroom closet organized, ANYONE can!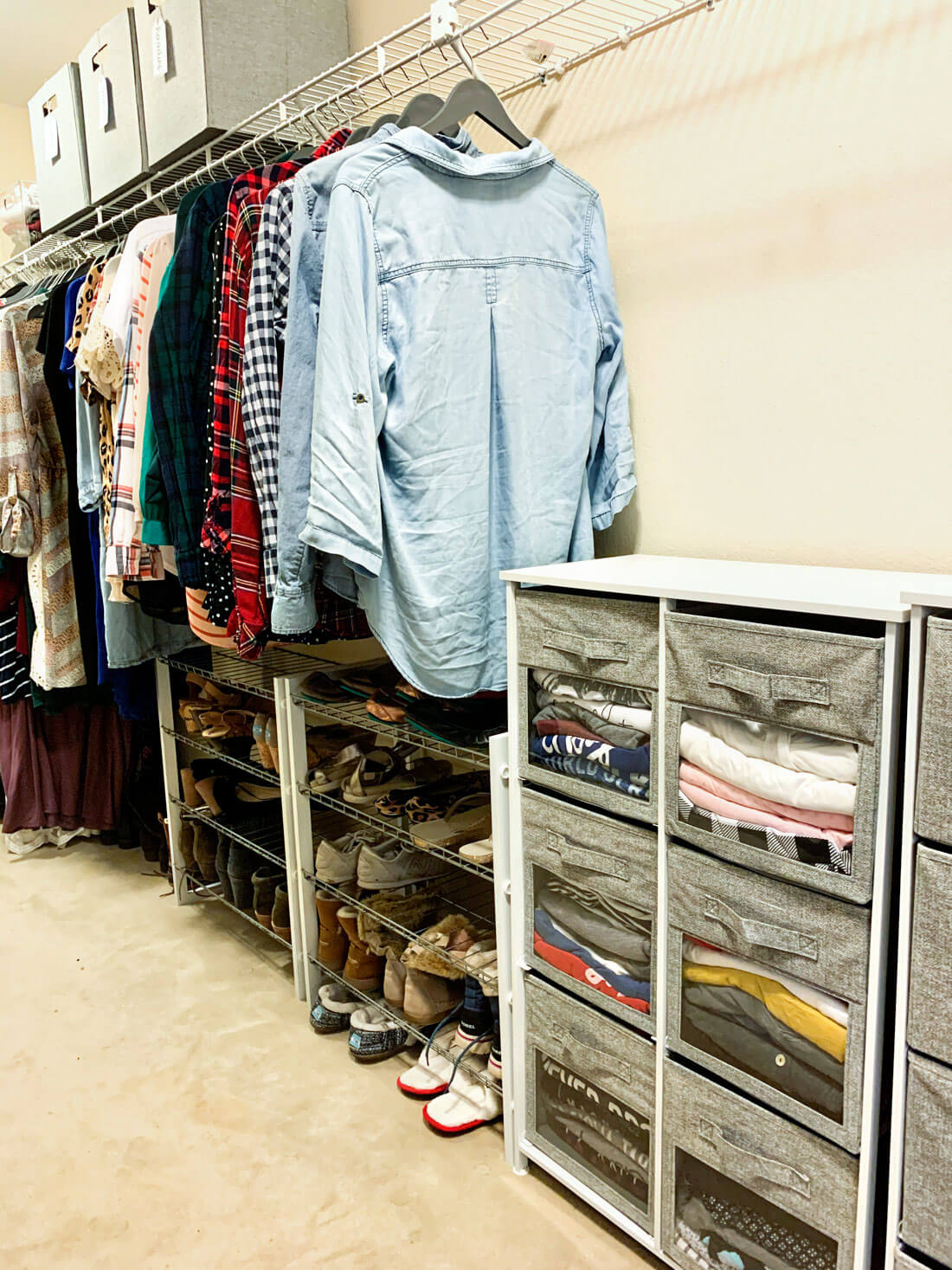 Being in quarantine came with some extra motivation to declutter and organize my house.  It's been a lifelong struggle for me and one that I've documented over and over.  Check out some of my other organized spaces: How to Organize Kitchen Cabinets,  Organize Your Laundry Room Cabinets, Medicine Cabinet Organizer.
It was time to tackle my biggest challenge: our master bedroom closet.
To put things in perspective, this was the before: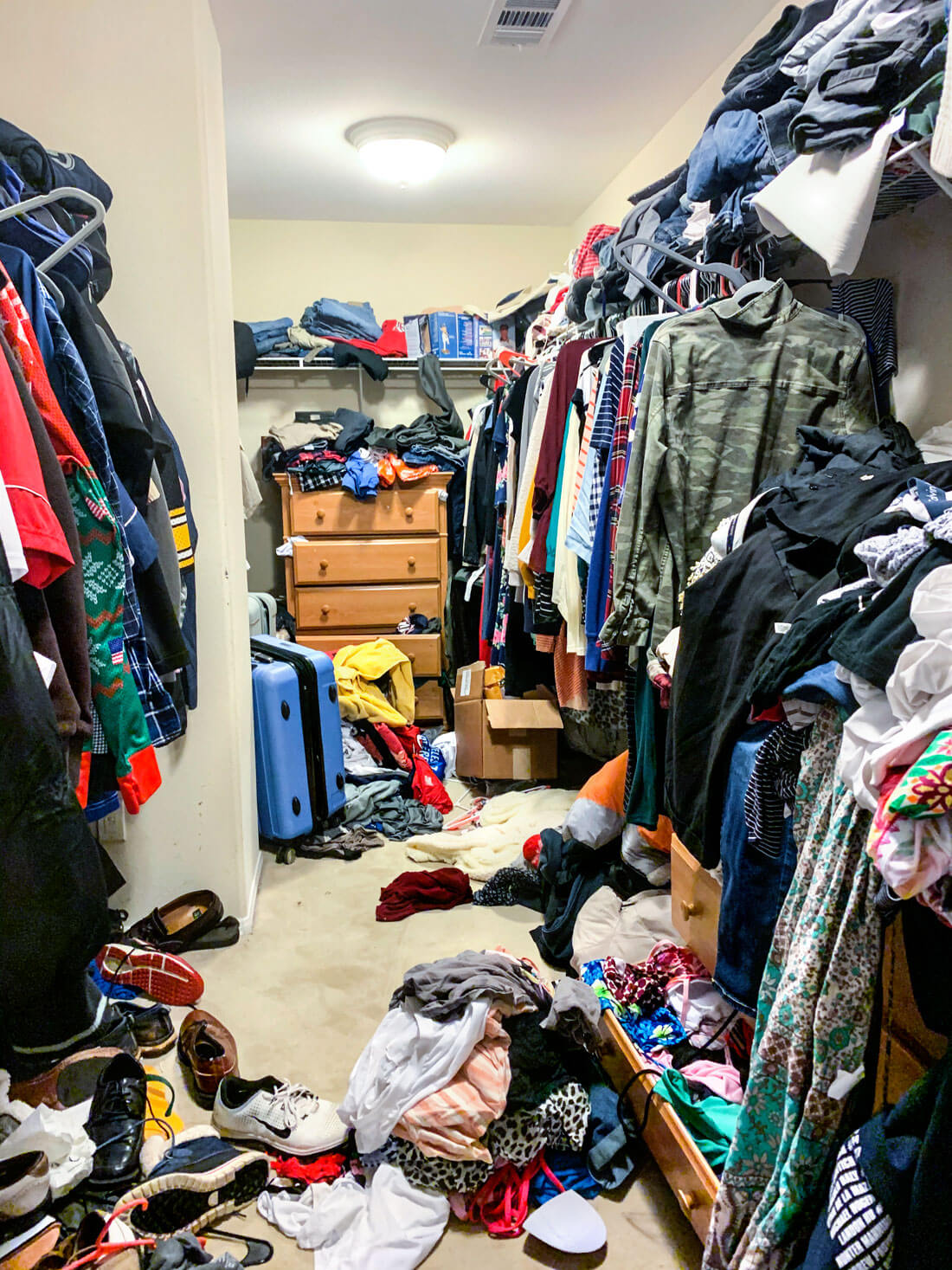 Walk In Closet Organization Ideas
This closet was one of the things I LOVED when we bought our house 13 years ago.  It was so big and had plenty of space.  Unfortunately, over time, things have gotten shoved in there and total chaos ensued.  I put it off for a really long time because I didn't want to deal with it.  Do you blame me?
As with any organizing project, there are some basics to follow.  Here's what I suggest:
 Take everything out.  Get it out of there so you can start with a blank slate.
Clean the space – vacuum, wipe down, do whatever you need to in order to have a really great starting point.
Sort into 3 categories  – keep, donate, toss.
From the keep category, sort "like things" together.
Set systems in place – this is what you'll have to tweak over and over until you find something works for you.
Closet Storage
One of the most frustrating things about organization in general is that it can get really expensive.  As much as I love built ins, I knew that we weren't ready to invest in them in our master closet.  In partnership with mDesign, I was able to get everything I needed to organize this space.
Things I love about mDesign:
Well made products
Great customer service
Inexpensive options
Easy to put together
They have organizational products for every area!
Here are the exact products I got: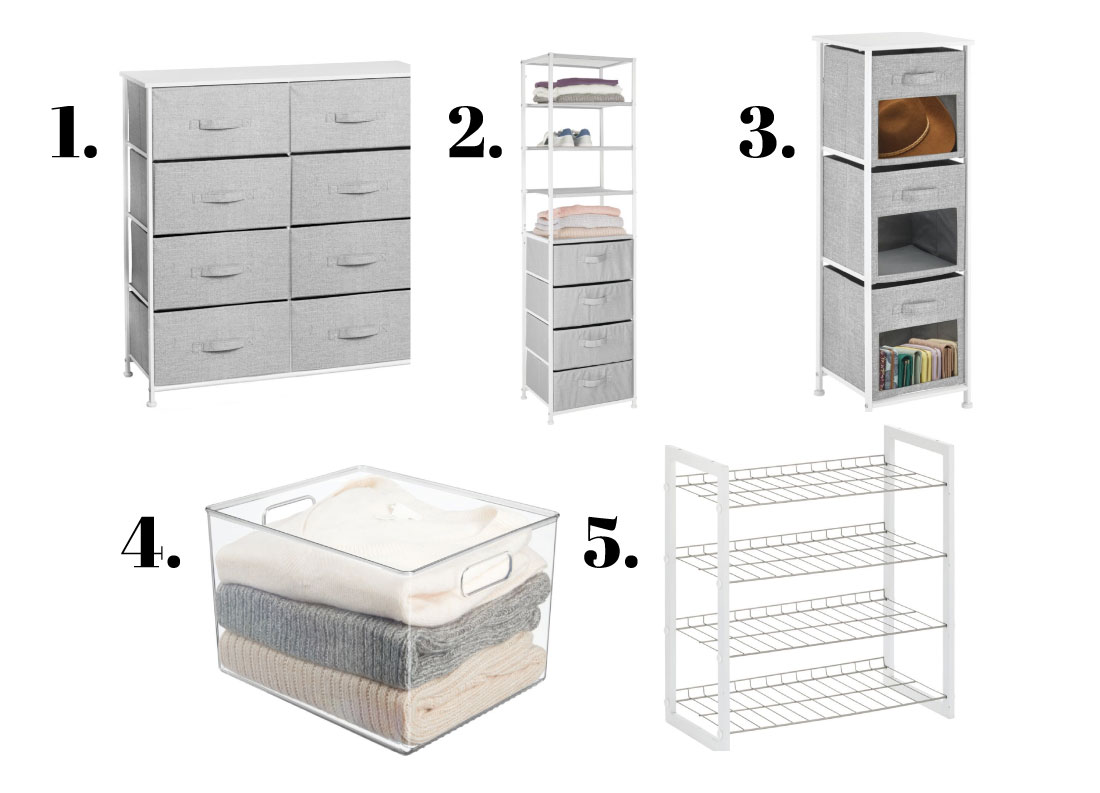 Closet Organizer
*affiliate links included below
I took pictures so that I could document the whole process.  For this project, I started with my side of the closet: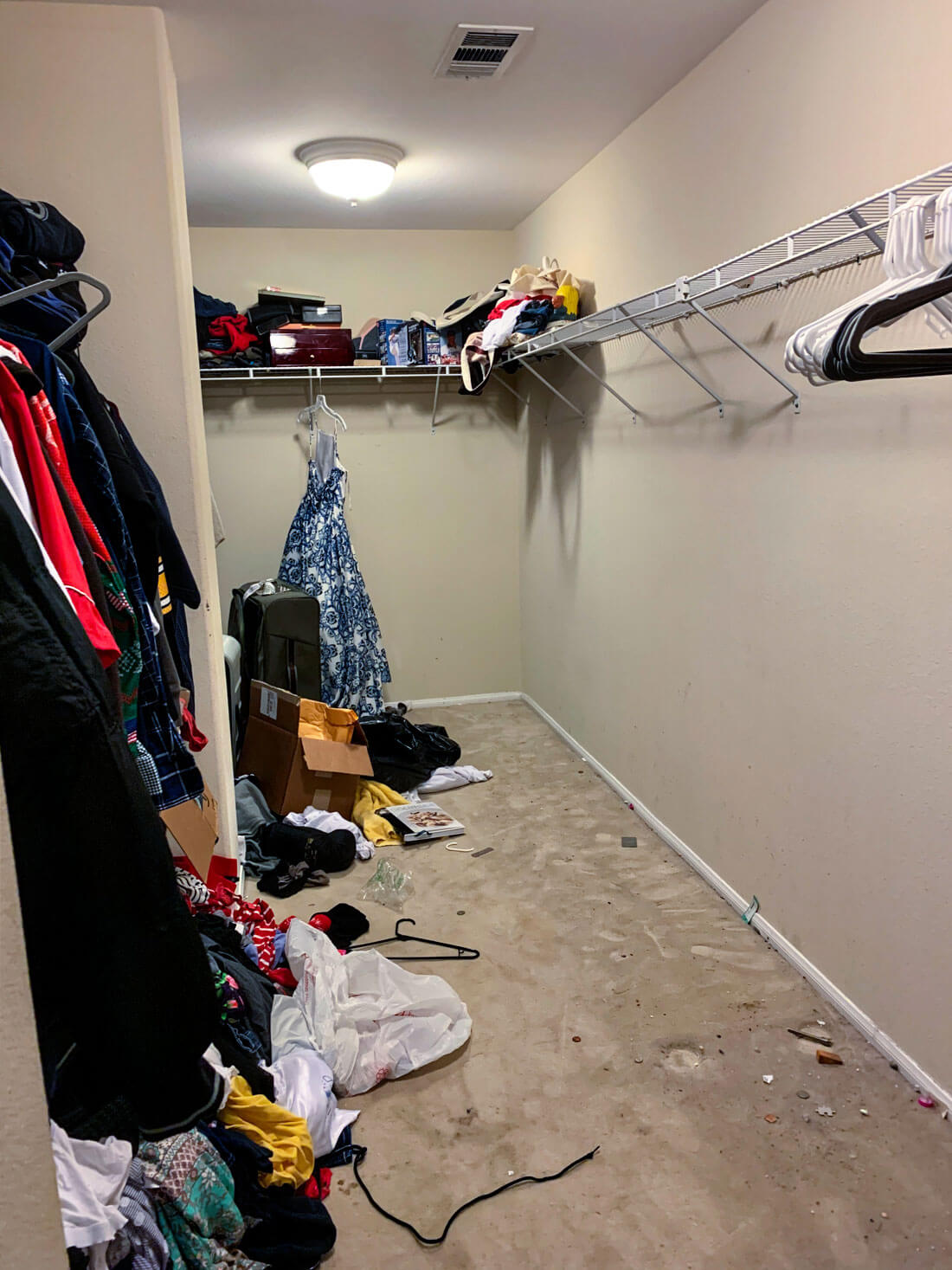 Yes, it was still a mess. Since I was doing it on my own, I knew I didn't have the space to take *everything* out.  So I treated this closet like 2 projects in one – my side and my husband's side.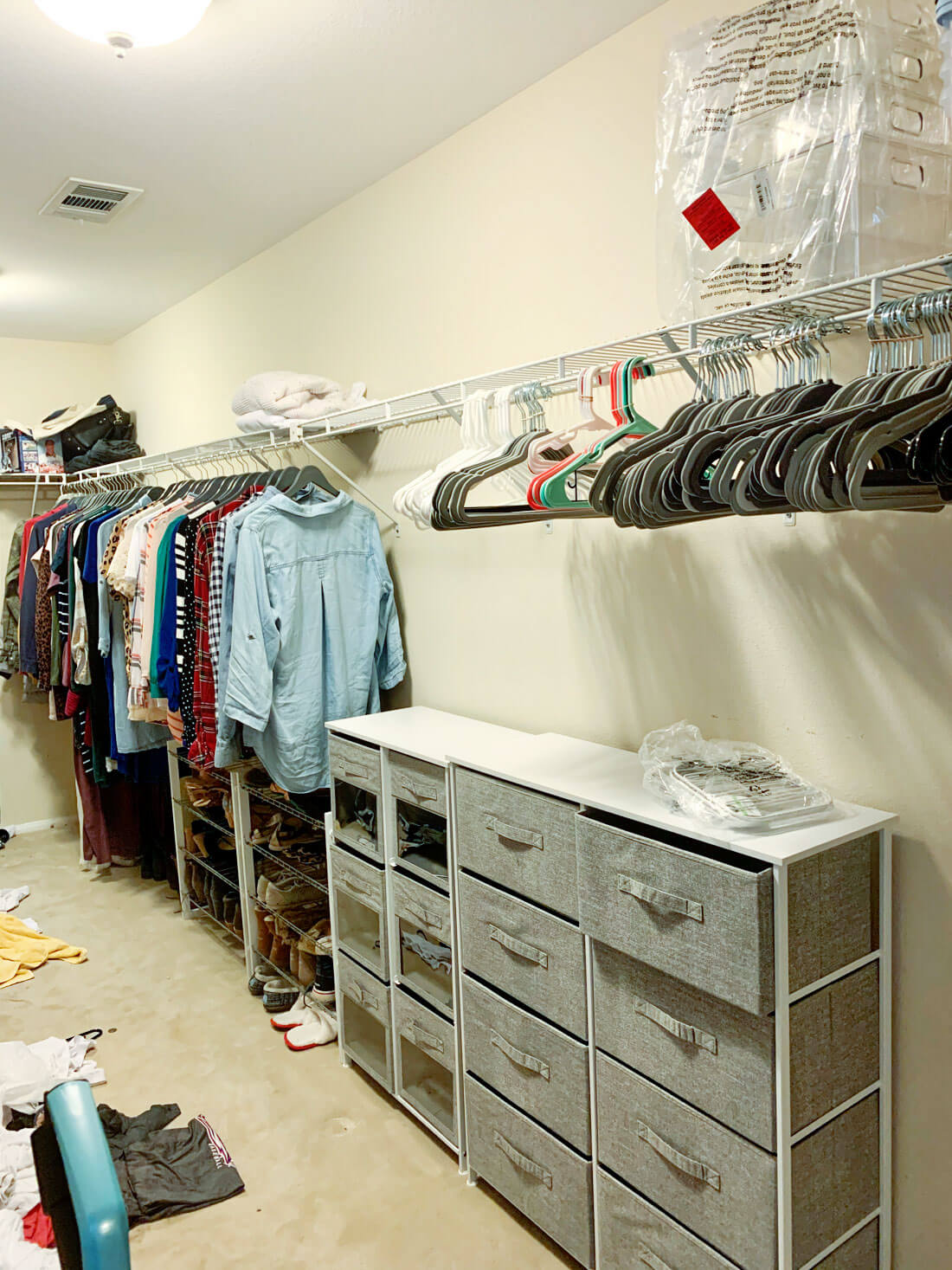 This was my side part way through and then I moved on to Josh's side: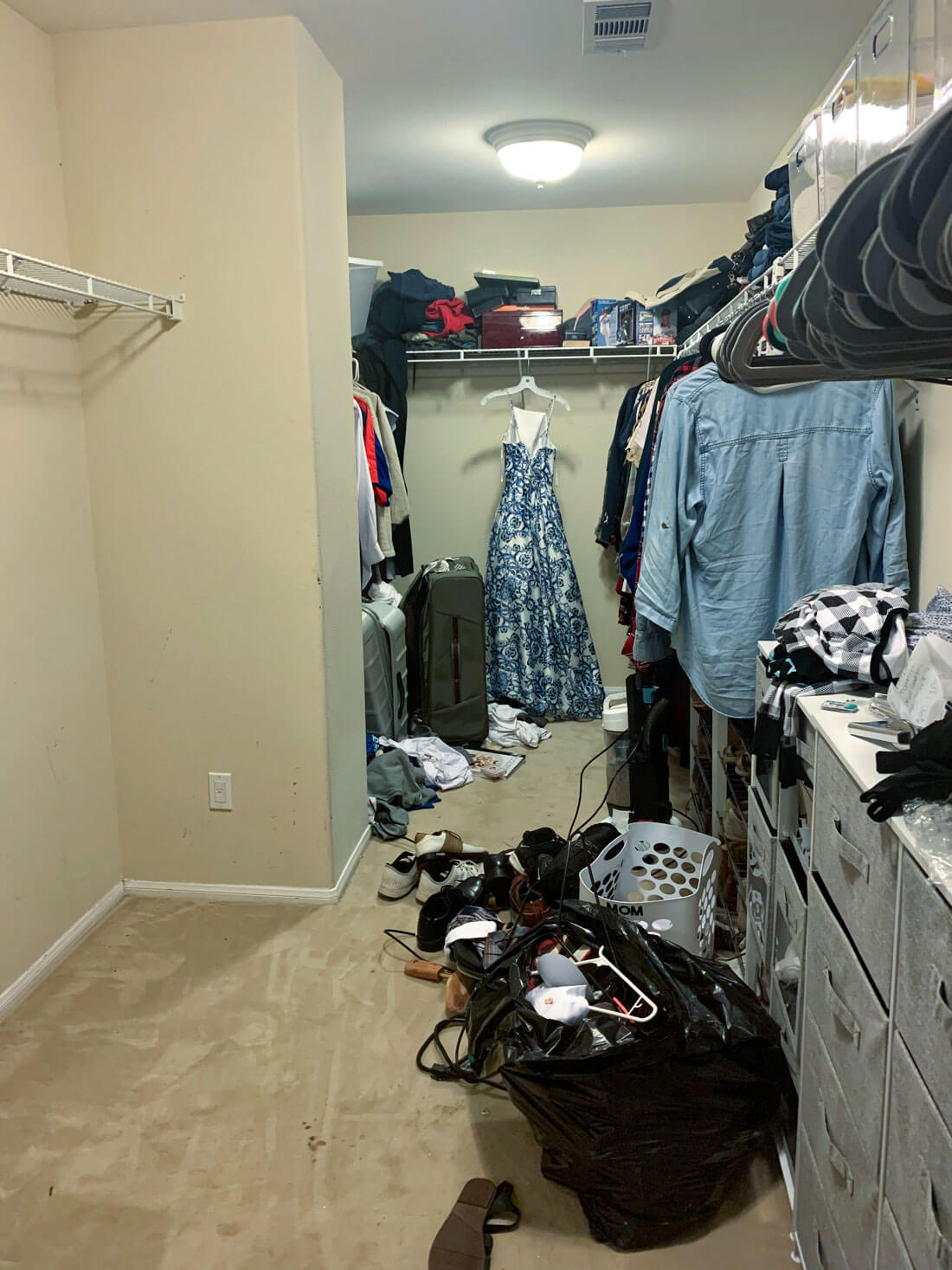 I was getting so close to being done and snapping pictures along the way: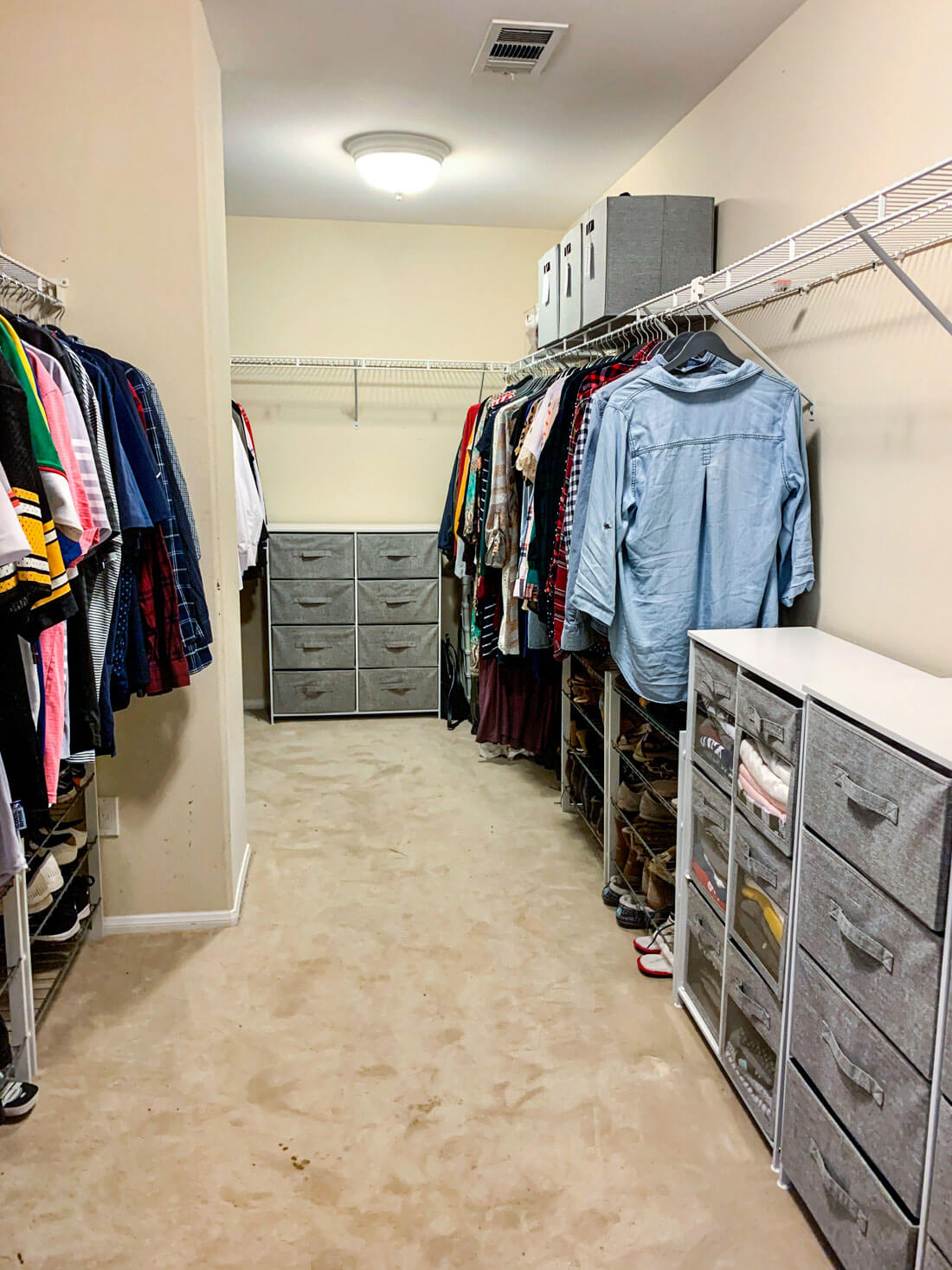 Before there were clothes and things all over the shelf on top.  Things were constantly falling down.  I was able to clean up and get rid of so much that there was plenty of space for some of Josh's sports memorabilia!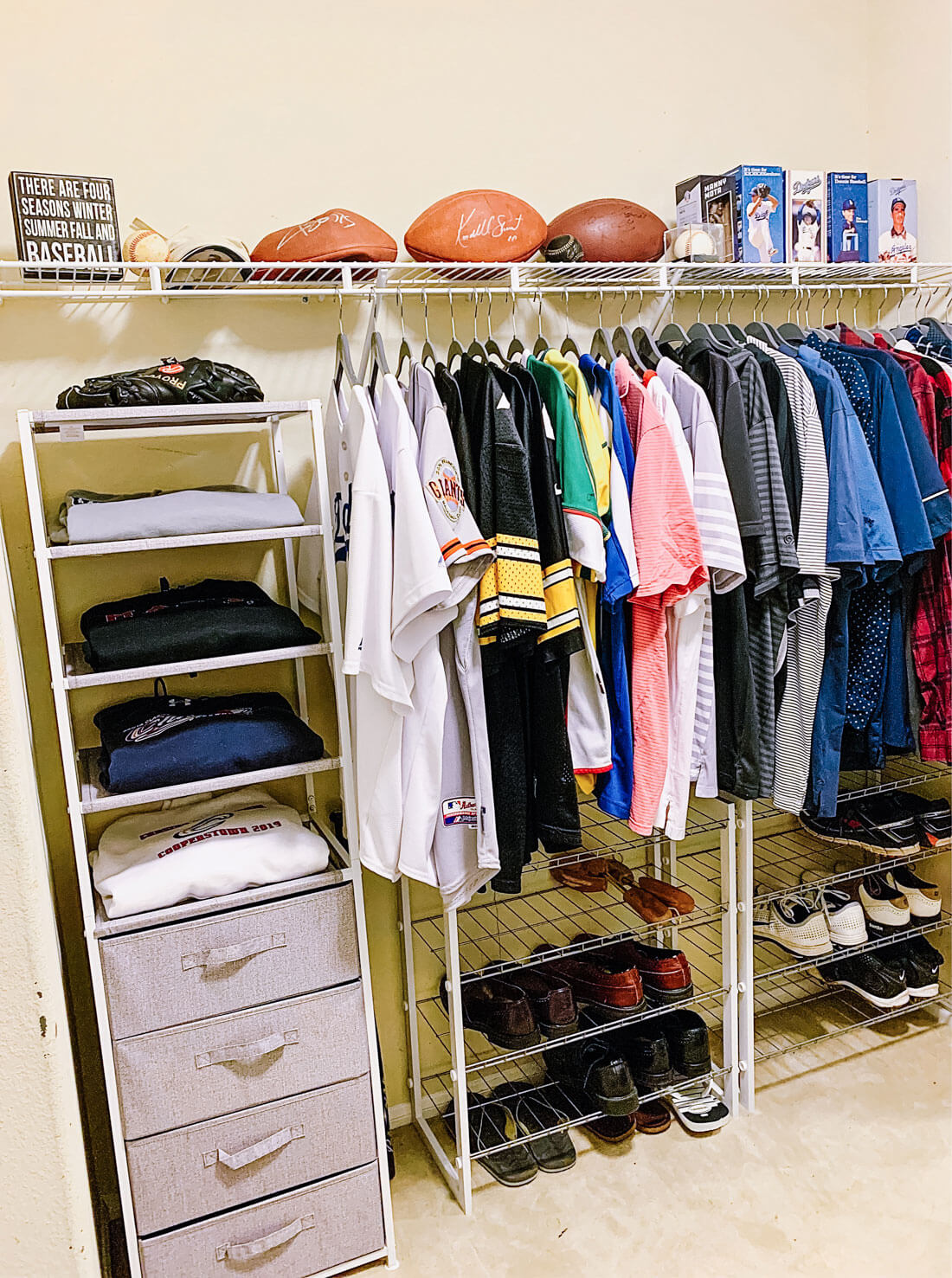 In the end, I got rid of almost 20 huge bags of clothes and other items! I am beyond happy with how it turned out and walk into our closet just to look at it.
What do you think?