With colleges starting all over the world in the next little bit, these dorm room ideas will help your college student get ready.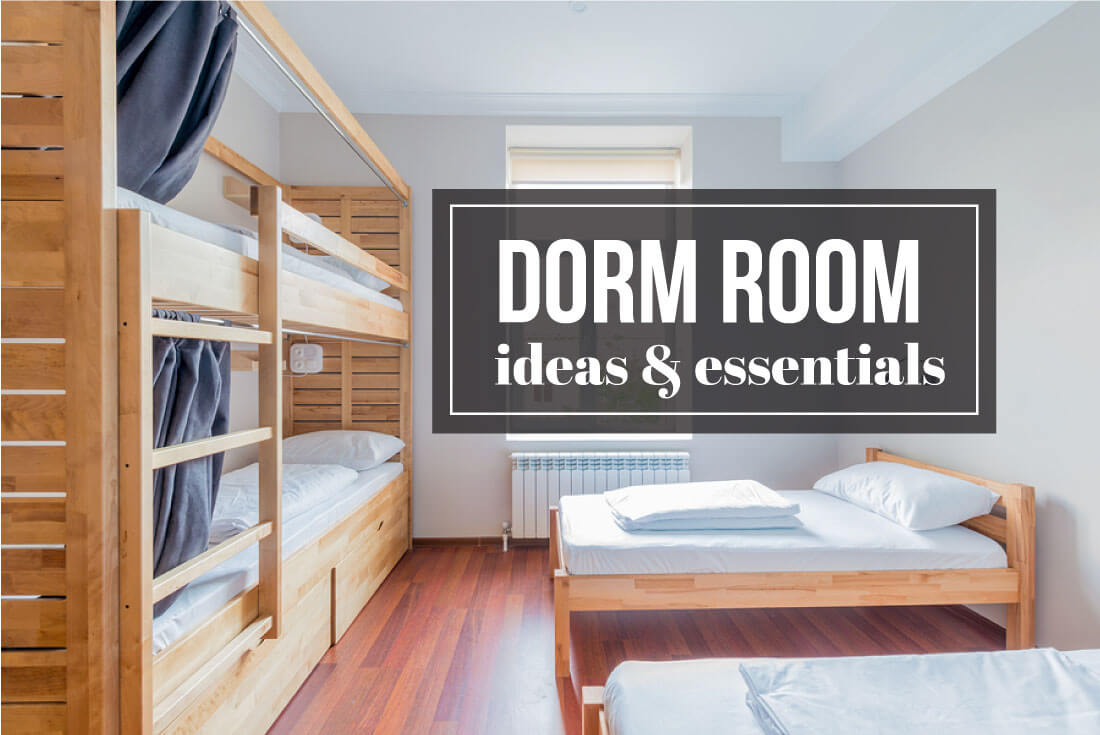 Dorm Room Ideas
It has been awhile since I went to college. But at the risk of sounding 80 years old, sometimes it still feels like yesterday.  (Other days it feels like a million years ago… )  And even though times have changed a lot since I was in college, there are some things that will always be necessary. 
While my oldest isn't off at college, a lot of kids his age are.  And in 2 short years it'll be my daughter's turn to head off to school. I asked a few friends who dropped their kids off in the dorms for their advice to make sure I still knew what I was talking about.
Obviously there will be things that will vary based on the location, type of dorm and etc.  But the basics are still roughly the same.  In general, girls bring/need more stuff than boys do.  Most guys don't care a lot about the decor of their room as much as the function.  While girls typically want function and their room to look cute.
Some other posts you might like for getting ready for college:
Job Cards – these would be good to print out and go over with your college kid before they leave.
Dorm Room Essentials
Here are a few favorite dorm room essentials that can be purchased on Amazon, Target, Walmart and more.  You might want to bookmark this page so that you can refer to it when you go to drop off your son or daughter at school.  While some of the items on this list will be brought from home, it's a good idea to purchase a big portion once you get to the college city so that you have less to transport!  While talking to a friend, she suggested that you leave your husband out of the shopping trip – there is a ton to buy, it adds up quickly and in general dads don't love to be on long shopping trips.
Side table  – this is good for high dorm beds, it helps having a table to reach things
Baskets and Bins
Command Hooks – you can't use nails or anything permanent on the walls
Something that reminds your child of home!  This is one that I heard over and over again when talking to friends about their kids dorm rooms.  And something that meant a lot to me when I was in the dorms.  Printed out pictures are especially a big deal!
I created a printable check list that you can use to be more prepared: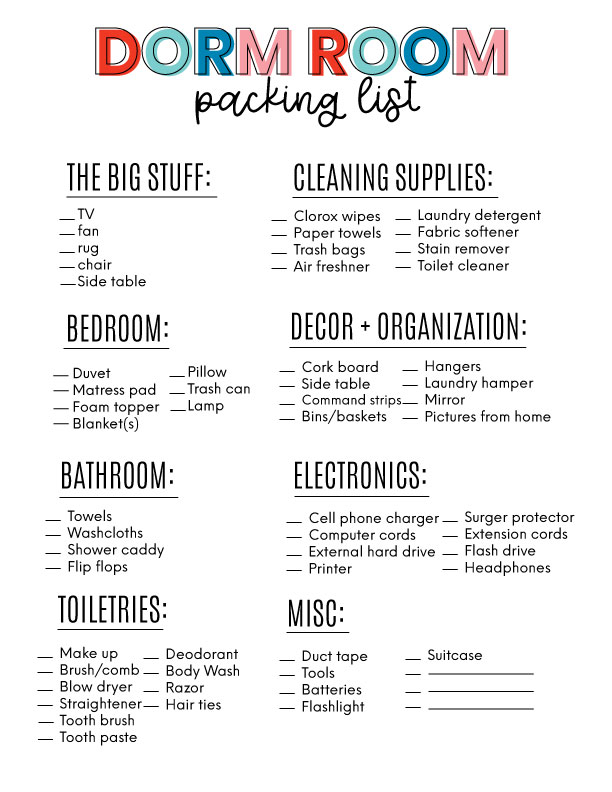 Download the checklist here.   For personal use only.
Another fun suggestion I got was to send snack packs to your college student.  You can order through Amazon and it's like a care package, a little something unexpected.