The combination of flavors from this Corn Salsa makes it hard to stop eating! It's an easy appetizer that tastes amazing. You don't need much to make this one and you'll be hooked and making it over and over.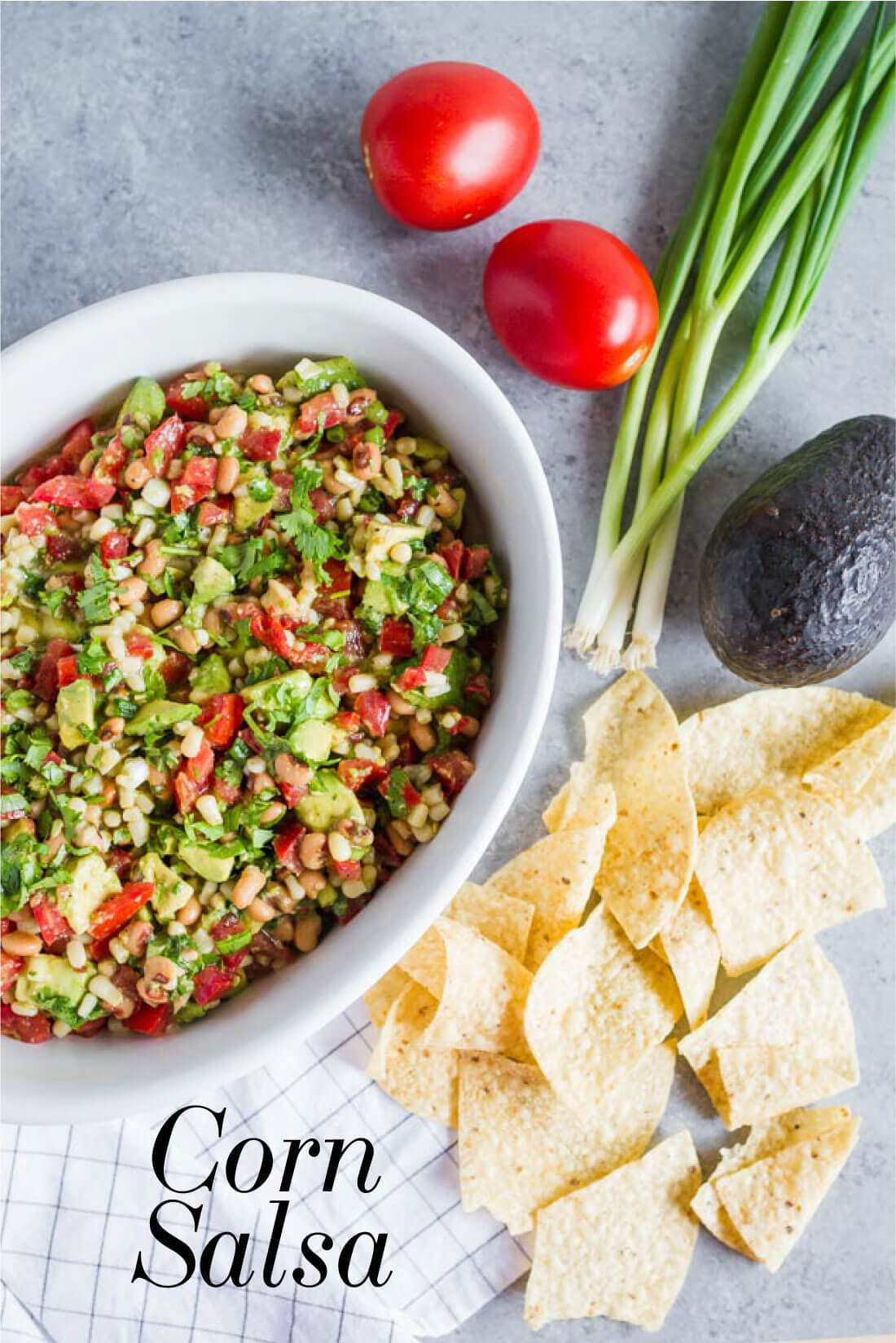 Growing up in San Diego, we had a lot of salsa.  A lot of Mexican food.  I actually miss the good food… we just don't have anything like it where I live in the suburbs of Los Angeles.  Over the years I've tried a ton of recipes and this Corn Salsa from one of my Mom's friends is so easy to make and absolutely delicious.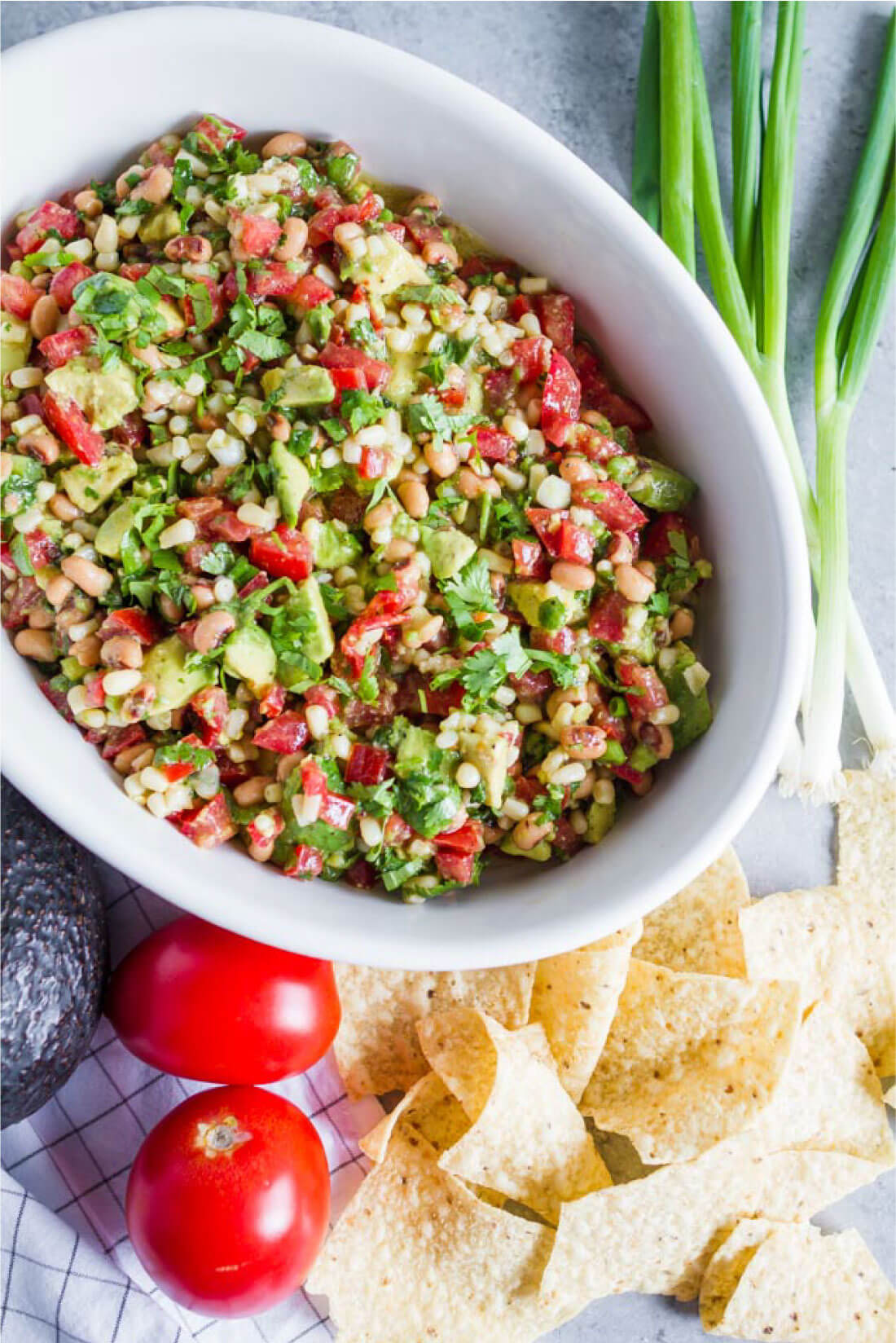 This is one of those recipes that might look a little questionable at first, but one bite and you're hooked.  And look at all those pretty colors.  Yum!  It's a good one to bring to potlucks or get togethers in the spring and summer.  People will ask you for the recipe, trust me.

Corn Salsa
Ingredients
1 (15 oz.) can black-eyed peas drained
1 (15 oz.) can white shoepeg corn drained
4 green onions, sliced
5 med. roma tomatoes, chopped
2 avocados, chopped
½ bunch cilantro, chopped (opt)
olives, chopped (opt)
1 pkg Good Seasons Italian dressing mix, made according to directions
Instructions
Combine all ingredients with dressing.
Chill.
And that's it. Serve with chips.
Truth: I am not a fan of cilantro.  Have you heard that it's a genetic thing? I have a friend who looooooves it.  And I just don't.  So this recipe calls for it, but you could leave it out.  I know it's a staple of Mexican cooking, but it's just not my thing. Do you like it? Does it taste like soap to you?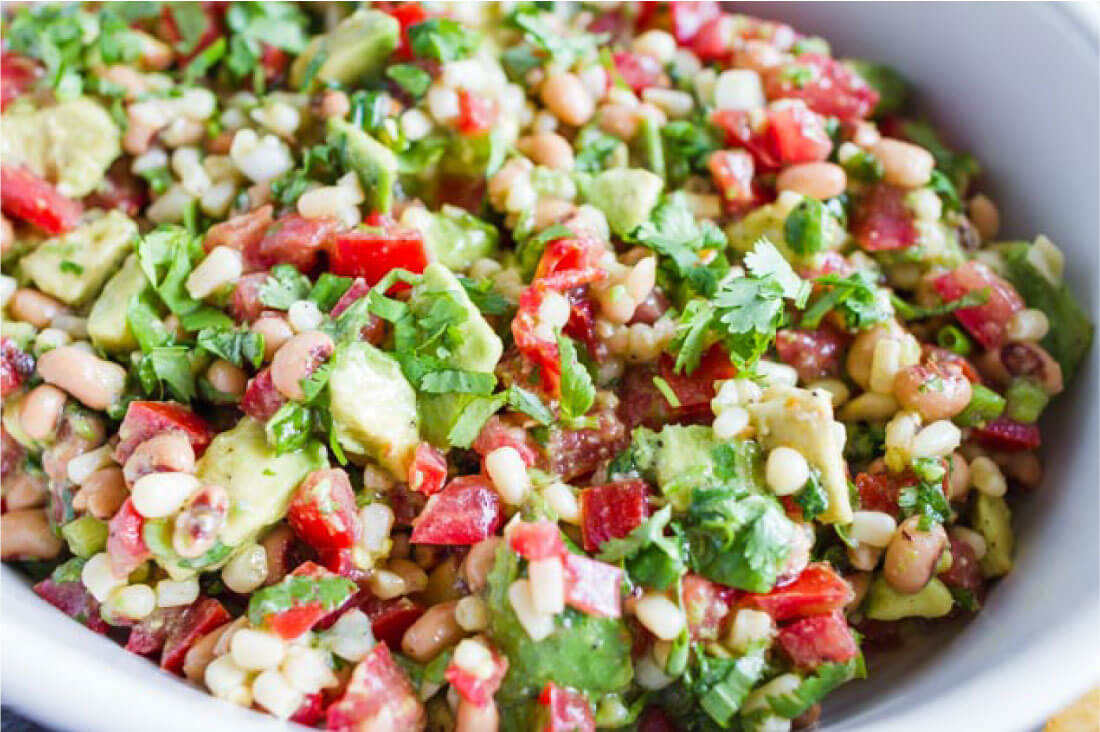 Food photography and styling courtesy of My Name is Snickerdoodle.
What's your favorite kind of salsa?
Here are some others to try out:
Greek Salsa 
Cowboy Salsa
Chili's Salsa from the Idea Room
Tomatillo Salsa from Somewhat Simple