Crockpot Little Smokies are the perfect appetizer for any party you host! There's a secret ingredient that make this recipe extra good.

Little Smokies
Ok I know that these smokies might not look the most appealing of all appetizers.  It's kind of hard to make sausages look amazing, really.  But trust me, you're going to want to try this recipe.  It is one of the easiest out there and people always ask what is in them.  It's only a couple ingredients and so quick to add to any party.  Watching some football? Make these.  Hosting family? Make these.
If you like this recipe, you'll like these appetizer recipes too: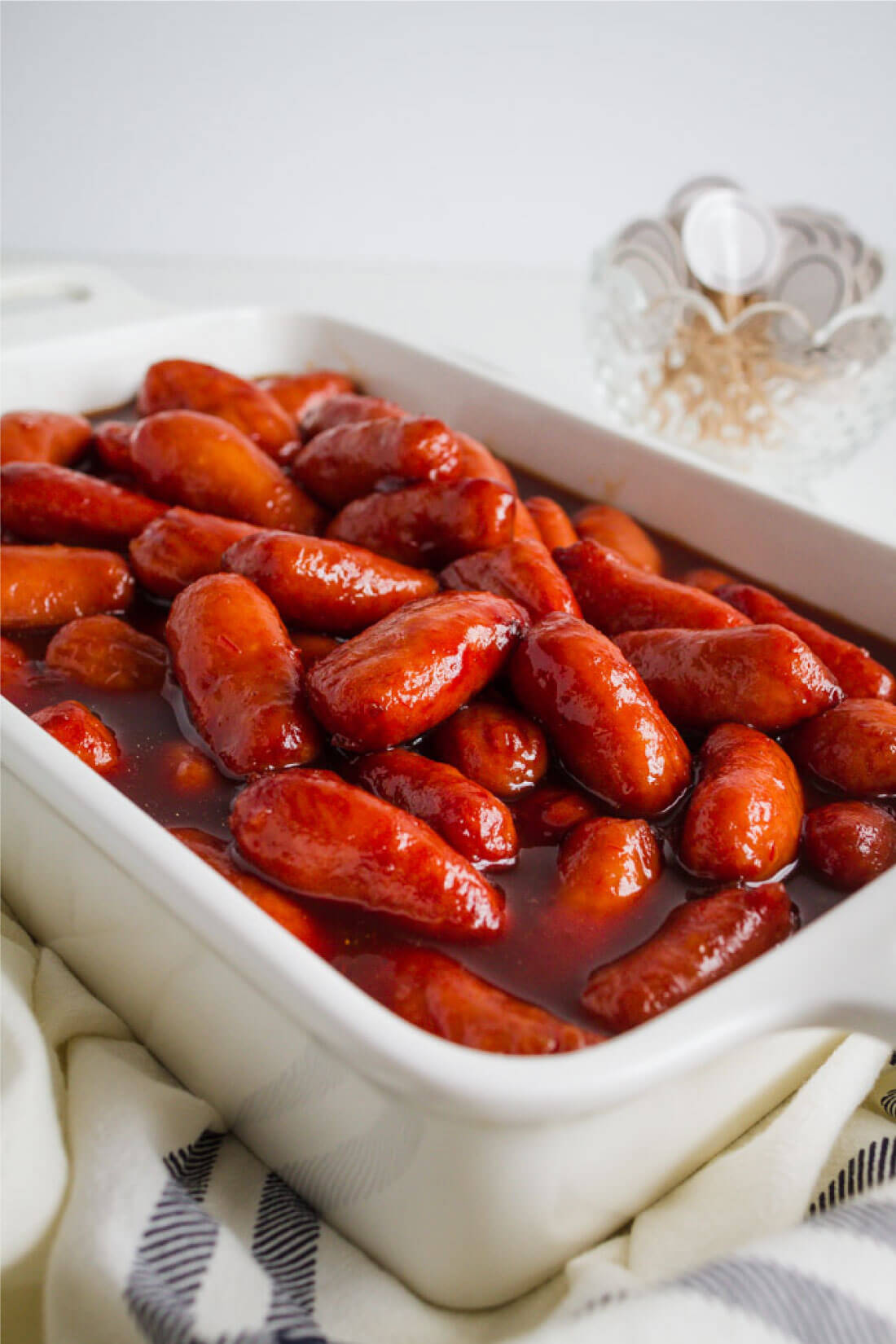 How to Cook Little Smokies
There are a bunch of ways to cook Little Smokies (yes, I've tried them with bacon and brown sugar– have you?! SO good!) but for this recipe you will pull out your crockpot.  I use my slow cooker all of the time, especially when I have a lot going on but still want to get dinner on the table.
The biggest thing about cooking these is to make sure that they are heated all the way through!
A couple of other options for cooking them:
Stove top. Add links to 2-3 inches of boiling water and simmer for 2-4 minutes.
Oven. Bake links in shallow pan in a preheated 350°F oven for 12-14 minutes.
Microwave – follow the directions on the package according to your microwave.  This is the quickest way to cook them.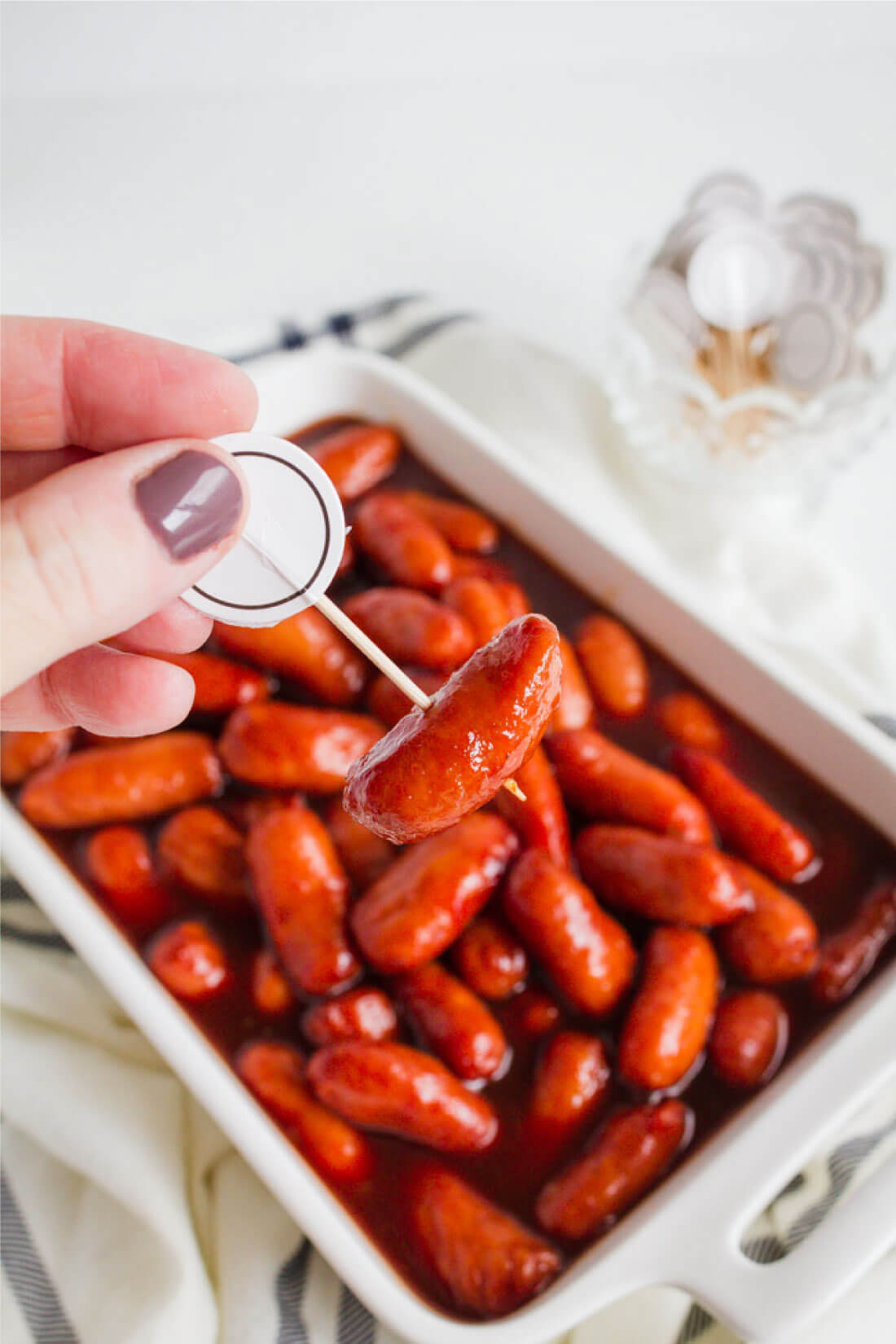 Remember to grab the toothpicks to make it easy to serve!
Here's how you make it: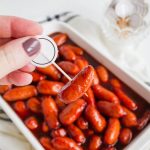 Print Recipe
Crockpot Little Smokies
Make this easy appetizer recipe using your crockpot! You'll love the added flavor that the secret ingredient brings!
Ingredients
2

packages

L'il Smokies sausages

1

bottle

Chili sauce

1

small jar

grape jelly
Instructions
Combine all ingredients in a slow cooker. Cover. Cook on low for 1-2 hours or until heated

through.
Little Smokies Recipes
You might want to try these recipes too: