Look for the best game day food? Some salty, some sweet, here are the best recipes to serve at your next gathering —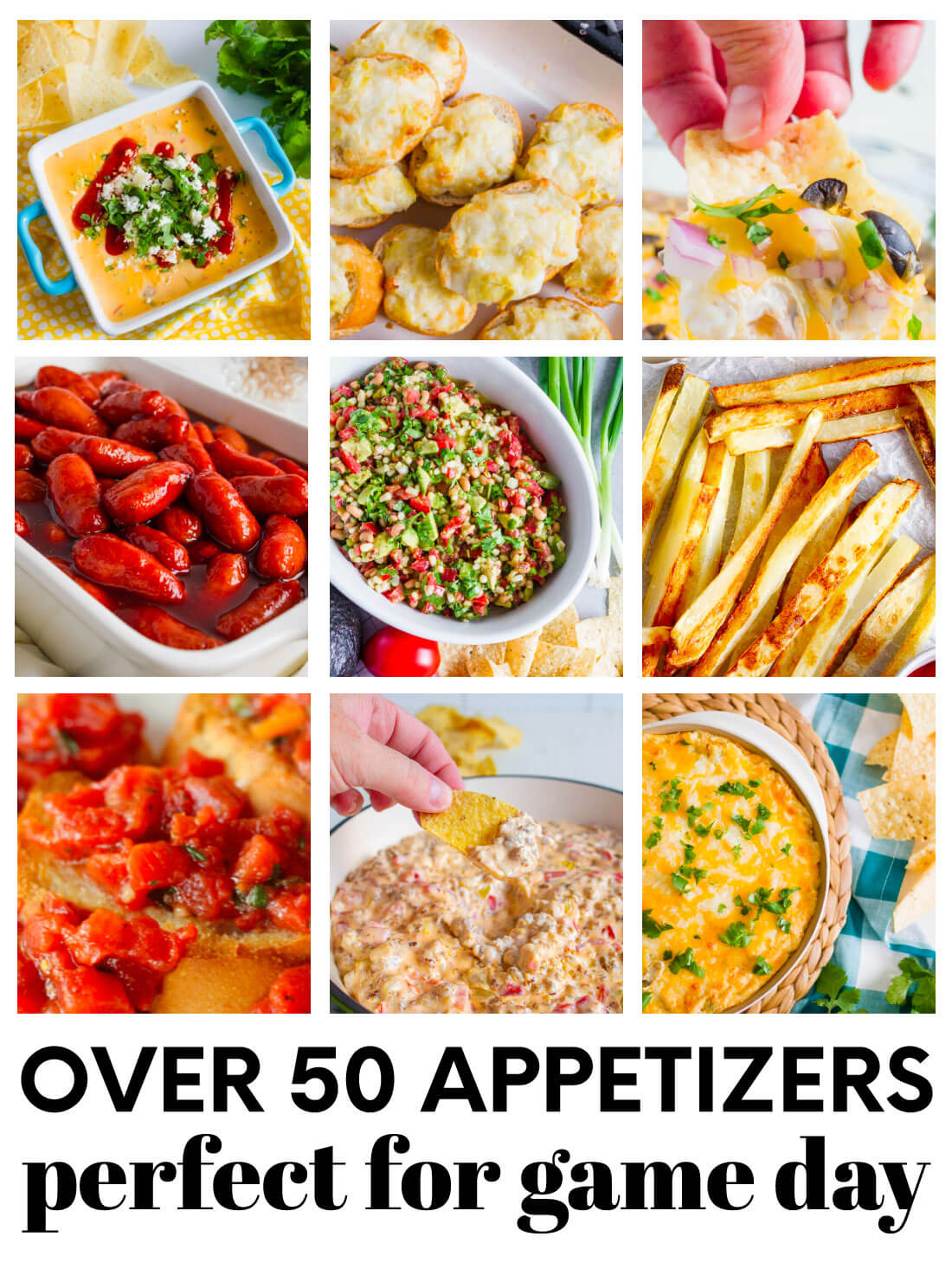 Game Day Food
Are you ready for some football? Our home roots for the Pittsburgh Steelers… so um, yeah, we had a rough year rooting. But that doesn't mean that we can't enjoy the commercials and the food. I rounded up some awesome game day recipes- both appetizers and sweets. Who wants the salty without the sweet? Not me. Feast your eyes on all this goodness:
I have broken all the recipes down into sub groups for easier browsing. There's a little something for everyone!
APPETIZERS
DIPS
BREADS
GAME DAY FINGER FOODS
Sweet Treats
Not only are there great savory treats to eat on game day but sweet ones as well. These recipes are oh so good:
DIPS
COOKIES + BARS
FINGER FOODS
You can download some fun printables for the game too: What about you? Will you be watching the game? Or are you with me and you'll be enjoying treats and the commercials?