Are you getting sick of healthy dinner ideas yet? I hope not.  I've scoured magazines, blogs, cookbooks and more to find the best (and easiest) recipes for my family.  It can be overwhelming to find recipes that are healthy but that my whole family will like.  Ugh.  I just made this recipe for burrito bowls last week and will be making it again.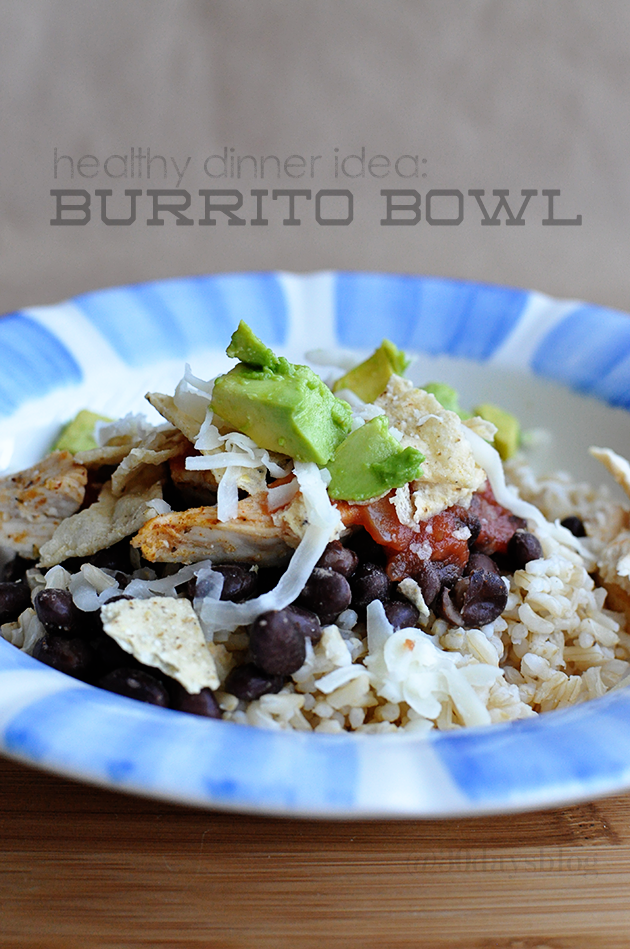 It's simple but we loved it! Burrito bowls can be adapted and you can come up with numerous variations of toppings to change the flavor combinations.  My family liked that they could pick and choose what to add to their bowl.
Healthy Dinner Ideas: Burrito Bowl
Ingredients
Beans
1 can black beans, drained & rinsed
¼ cup water
chili powder
cumin
Chicken
1lb chicken breasts
chili powder
cumin
oregano
onion powder
garlic salt
oregano
cayenne pepper
Toppings (all optional)
lettuce
avocado
sour cream (light)
baked corn tortilla chips, crushed
salsa
cheese (low fat mozzarella or cheddar)
cilantro
Instructions
Follow directions on the package to make 3 c. brown rice.
Beans
Rinse and drain black beans.
Warm in a saucepan with ¼ c. water on low.
Season with seasonings to taste.
Chicken:
Cut chicken into bite-sized pieces, season with spices.
Saute in pan until cooked through.
Assemble-
Brown rice, black beans, chicken and toppings. Enjoy!
Some family members had shredded cheddar cheese but I opted for a low fat mozzarella on mine.  You could completely take it off if you are dairy free.  Oh and I sorta cheated- I used Trader Joe's "just chicken."  It's precooked (healthy!) chicken cut in strips.  I still added it to my pan with the seasonings and a little bit of olive oil cooking spray.  Mmmm…. I loved the flavors of the chicken.  I went without sour cream all together but a few of my family members added a dollop.  Again, it's easy and adaptable so just go for it!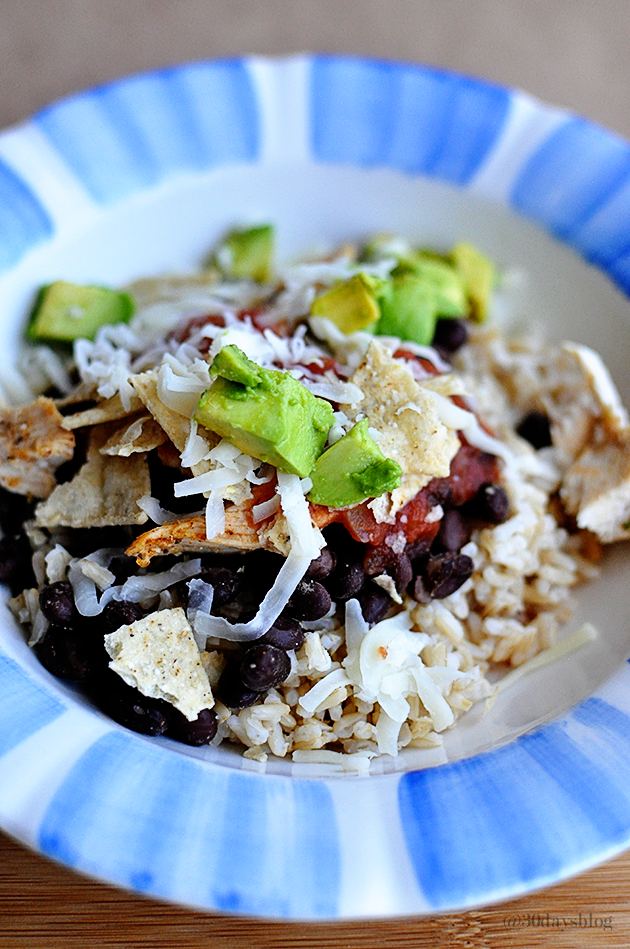 This recipe is adapted from Iowa Girl Eats.
If you're looking for other healthy dinner ideas, you might like my Zucchini Lasagna.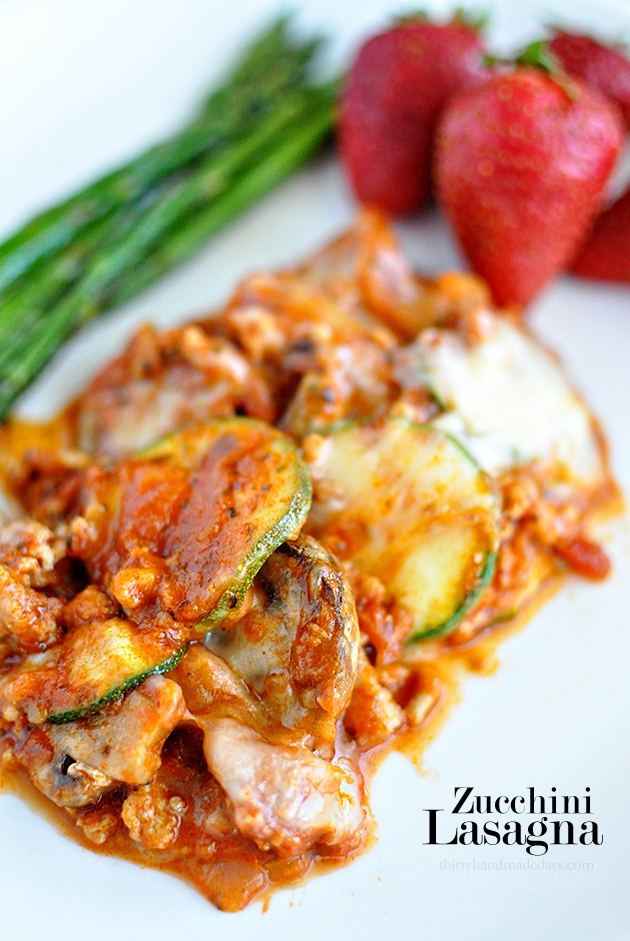 And a list of over 25 healthy side dishes: