After doing weight watchers for a while, I have found some tried and true recipes that I love. These recipes make my weight loss journey easier, so I wanted to share them with you. So here are my favorite Weight Watchers recipes!
This post is sponsored by Weight Watchers. I am beyond thrilled to work with a company I absolutely love.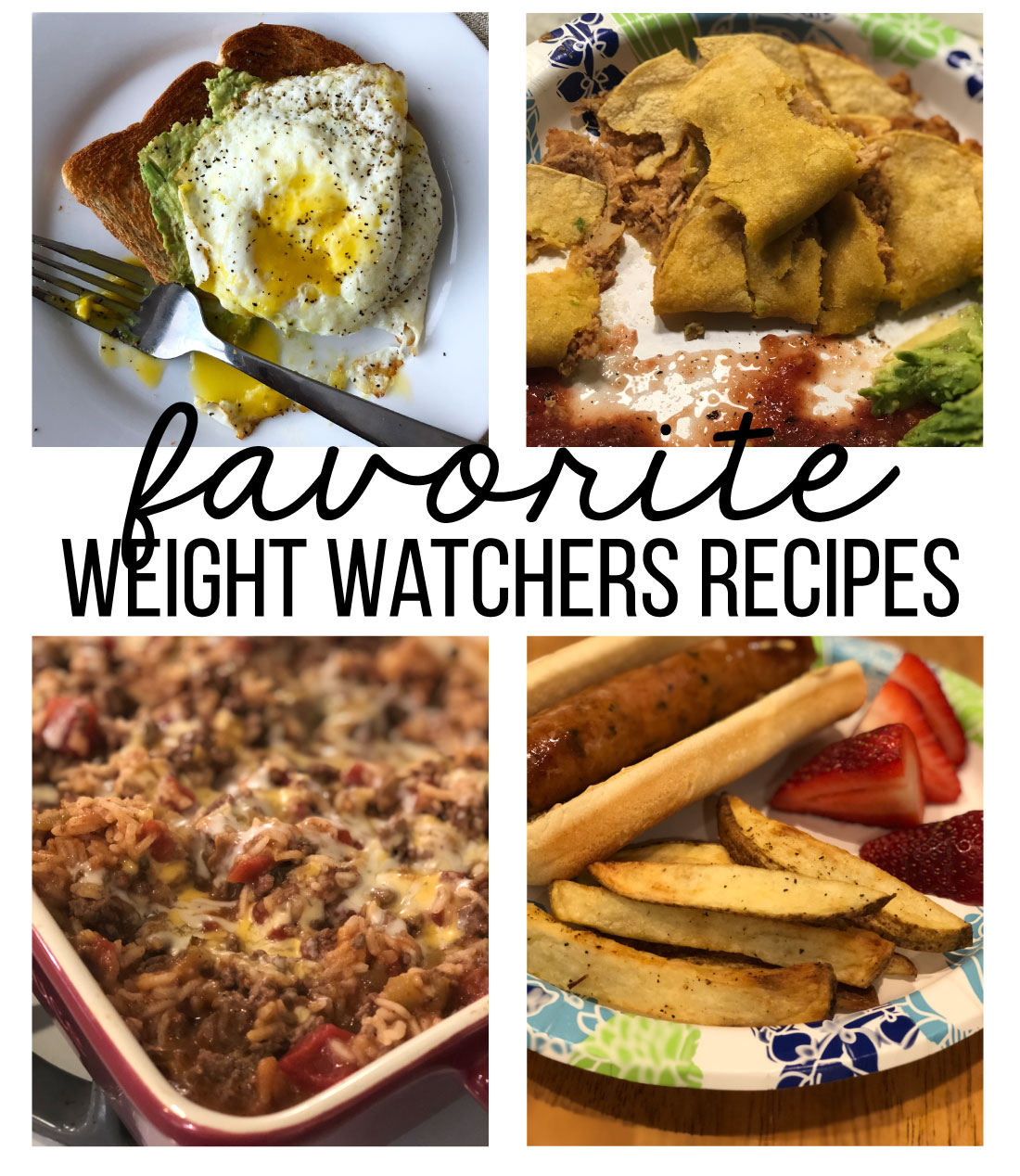 I have to be honest that when I was writing up my first Weight Watchers post, I was a little nervous. Weight struggles has a whole cloud of shame around it. Like- 'if only I could control myself more – I wouldn't gain weight.' Or – 'if only I didn't have so much stress in my life – I wouldn't struggle with weight.' It's embarrassing. Over the years I've made jokes about my weight because it's almost as if I recognize it first, then nobody else has to think about it…it's out there and I can breathe a sigh of relief. Well that stops now.
I'm getting my life back and I'm not going to make fun of myself or beat myself up. It might take some time to change the self talk because it's become a bad habit. But I'm determined to love myself more and cut some slack. If I can cut everyone else slack, why not cut myself some too?
WW Recipes
The response from my post and social posts (especially on Instagram) have been incredible. So many people have added their comments of support and how Weight Watchers is the one thing that really works. Where have you guys been all these years?! Kidding. I'm just relieved that I found something that is a lifestyle change when I did. There is a loving community that I've grown close to quickly.
To really get in there I researched Weight Watchers recipes and got to work. I'll be upfront here – planning and prepping isn't as easy as driving through a drive thru. But I'd rather feel good than get another quick meal without question. Anything worthwhile takes hard work, right?
Make large batches at the beginning of the week if possible and use them throughout the week. You can do

slow cooker chicken

,

crockpot marinara sauce

,

turkey taco filling

and if you're feeling really on top of it –

cream of ____ soups

.
Buy containers, baggies, tin foil, plastic wrap in bulk to use.
I bought some containers from Costco and have purchased these on Amazon:

varying size food storage containers

and

these meal prep containers

too.
Look at your calendar and PLAN IT OUT.
This is something that I could be better about when planning out the whole month, but so far I've been good about planning at least a day in advance so that I'm not staring at the kitchen around meal time. I really feel like it makes a huge difference in being successful.
Before I move on with my favorite Weight Watcher recipes, I want to be clear – any recipe that you make can be adapted to a Weight Watchers recipe. You just need to tweak a little here and there (depending on the recipe), lighten it up, watch your portions. That is one of the very best things about this Freestyle program – I am living normal life, eating well and loving it! Ok moving on —
Weight Watchers Recipes

Weight Watchers Breakfasts
1 piece of Nature's Own Life toast with a sunny side up egg. (1 SmartPoint per slice of bread) Add smashed avocado if you don't mind the extra points. (depends on how much avocado you use – weigh the avocado!)

1 piece of Nature's Own Life toast with 1 tsp creamy peanut butter and sliced up bananas. (2 SmartPoints)

Bacon, Eggs and Hashbrown Stacks (5 SmartPoints) – my kids love this!

I'm also dying to make 2 ingredient dough Everything Bagels. My Trader Joe's has been out of the everything bagel seasoning (probably b/c of this recipe!) but I might have to give in and make my own seasoning so I can try.
Weight Watchers Lunches
Chicken Street Tacos

from Daily Dose of Pepper (2 SmartPoints) – makes tons and can be frozen, used throughout the week

Turkey Wrap – Joseph's Lavash Bread (bought at Walmart) – 1/2 piece, chopped lettuce, turkey, tomato, 1 slice of center cut bacon, 1 tsp light mayo (5 SmartPoints)
Leftovers, leftovers, leftovers (all of my favorites from dinner are eaten as leftovers)
Another surprise since I started Weight Watchers is that I'm finally enjoying leftovers. Never in my life have I ever liked them. I kind of poo-poo'ed eating something that I had just eaten the day before. Now I honestly look forward to eating what I had for dinner the night before for lunch the next day.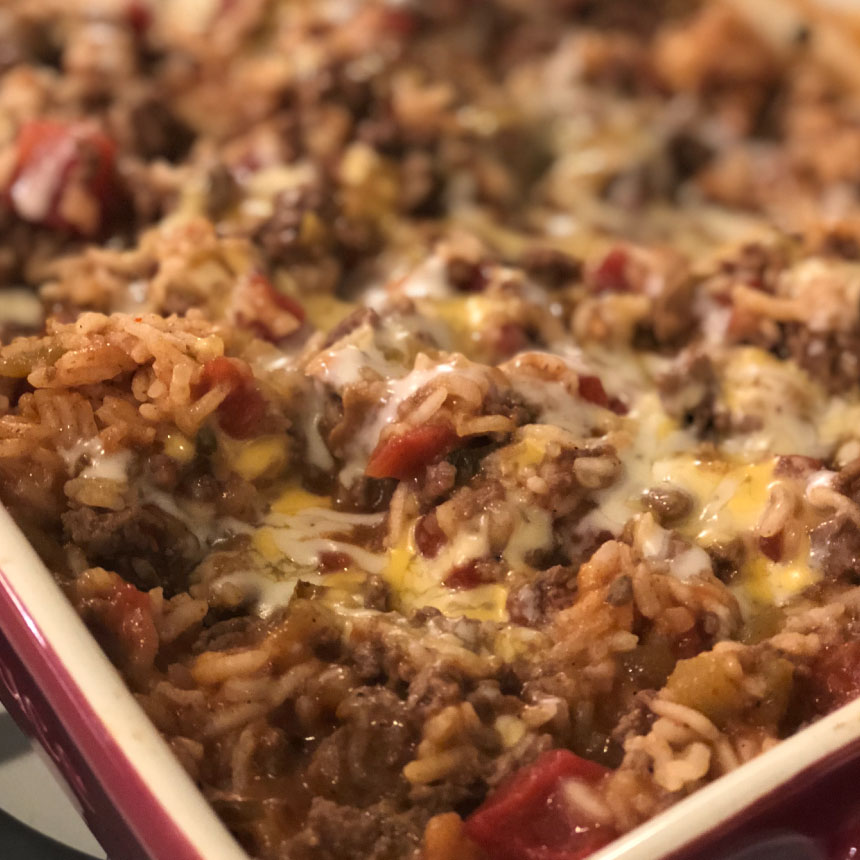 Weight Watchers Dinners
Weight Watchers Snacks
I've eaten all kinds of snacks but these are my go-to's that satisfy me every time. I recently shared a Weight Watchers Snacks post too!
With all of these meals, I'm adding fruits and vegetables to have a nice, well rounded meal. Most fruits and vegetables are on the zero point list!
Weigh Watchers Community
Like I mentioned before, the Weight Watchers community has been wonderful. I have loved getting to know some people that I probably wouldn't have otherwise. I have a few favorite people that I will refer to over and over for recipes:
Weight Watchers on Instagram
There are a whole lot of amazing Weight Watcher recipes out there. I have a huge list of more that I want to try. When I posted about my journey, there were lots of people who reached out and said- PLEASE share what you find that's good! That's what this post is for – and so that I can refer to all of my favorites in one spot. As I try more out, I'll add my favorites to this post.
Other Weight Watcher Posts
If you love this Weight Watcher Snacks post, you're going to love these other Weight Watcher posts. Please click each link below to find the information:
Do you have a favorite Weight Watcher recipe? Let me know so that I can try it out.