I've got a quick, easy and inexpensive solution to every busy woman's biggest time suck of all time … washing your hair! This two ingredient dry shampoo recipe will blow your mind.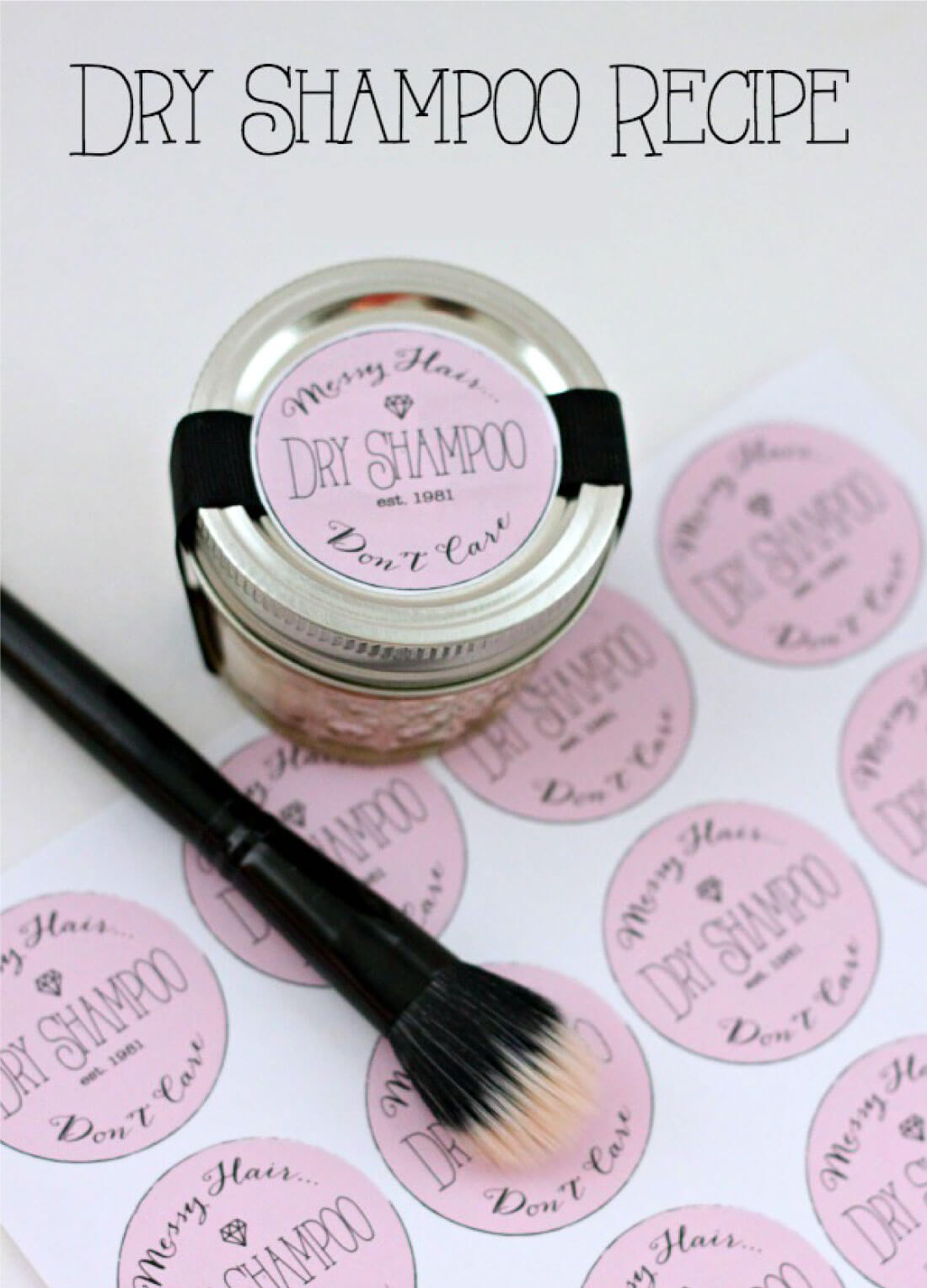 Please tell me that you feel me in the dread of having to wash, blow dry and style your hair everyday. Fancy dry shampoos are a great tool, but even the best of the best leave a white powder on top of us brunette headed ladies. Now with just 2 ingredients found in your baking cabinet, you can lose the greasy and embrace the gorgeous! I've even included a fun little printable label so you could easy use this recipe for a party favor for your next girls night.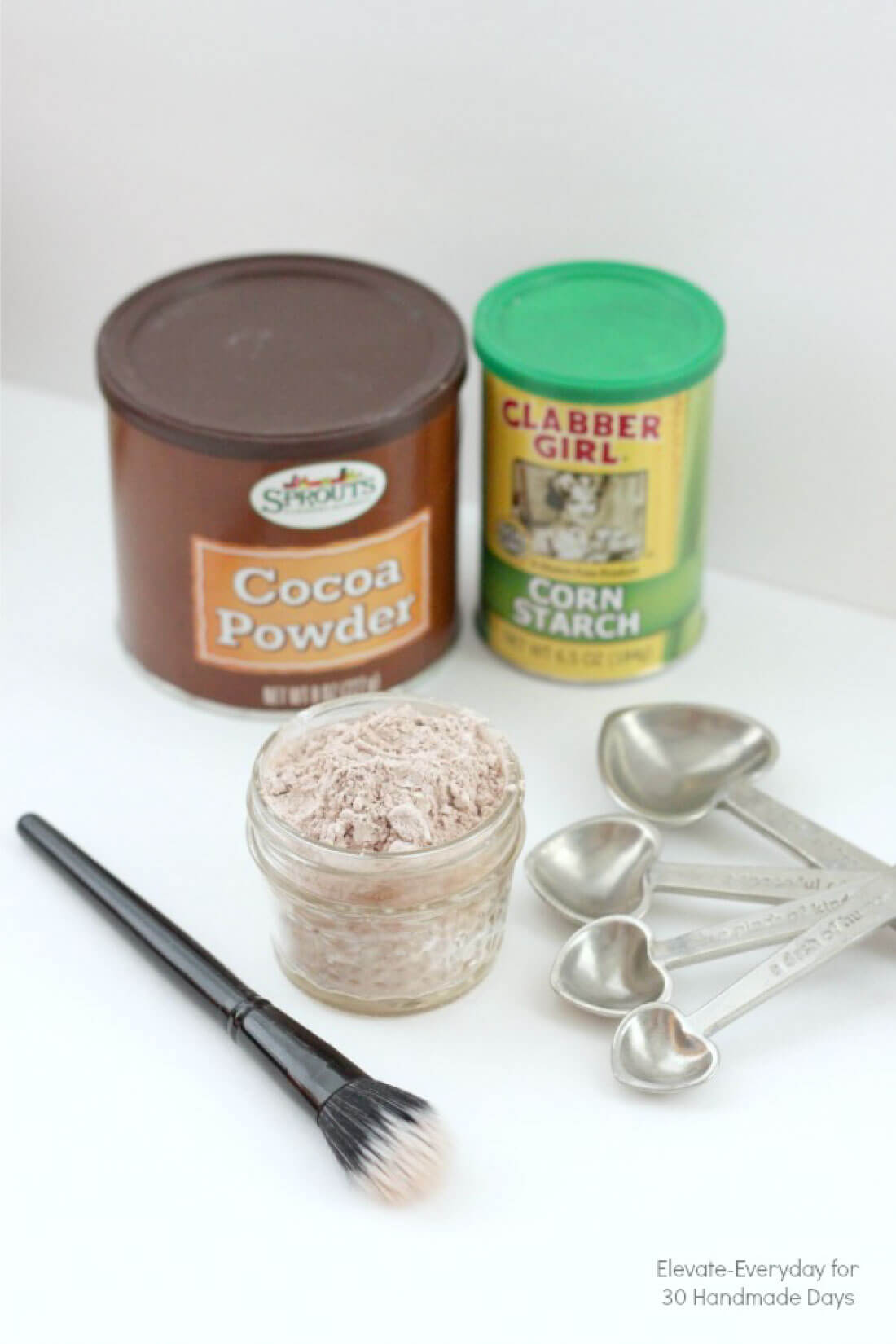 This is so easy to throw together, you won't believe it! Simply grab the cornstarch and cocoa powder from the pantry and mix.
2 parts cornstarch to 1 part cocoa powder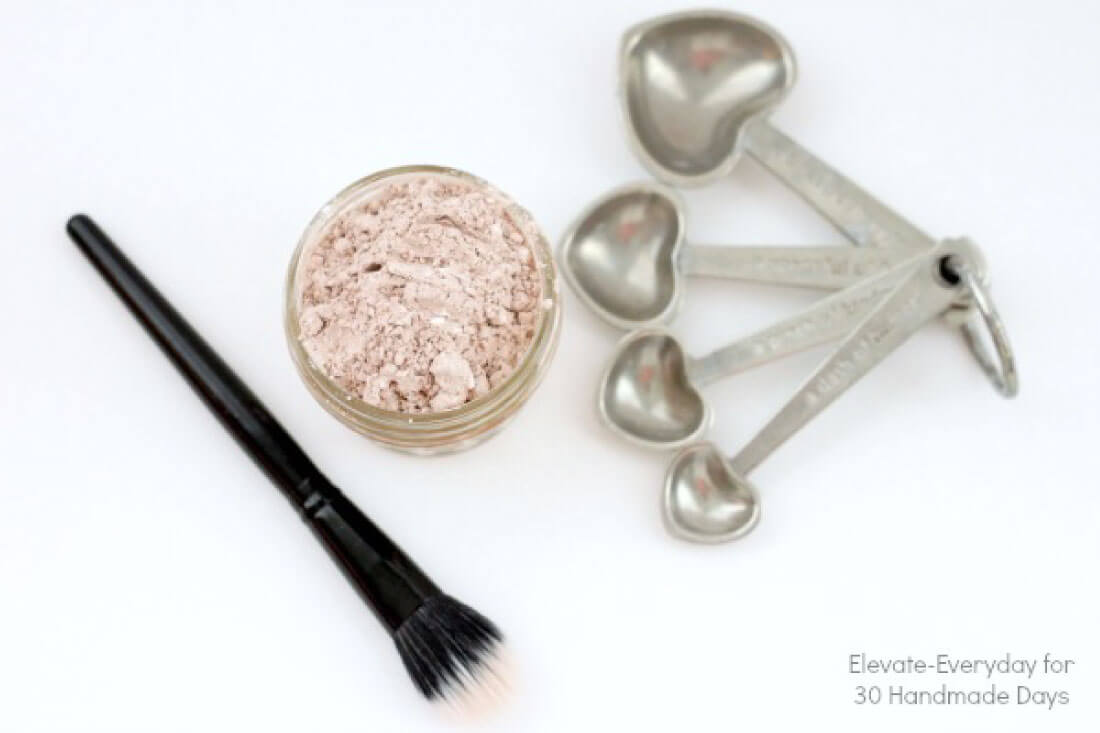 Once thoroughly combined, place in cute little mason jars.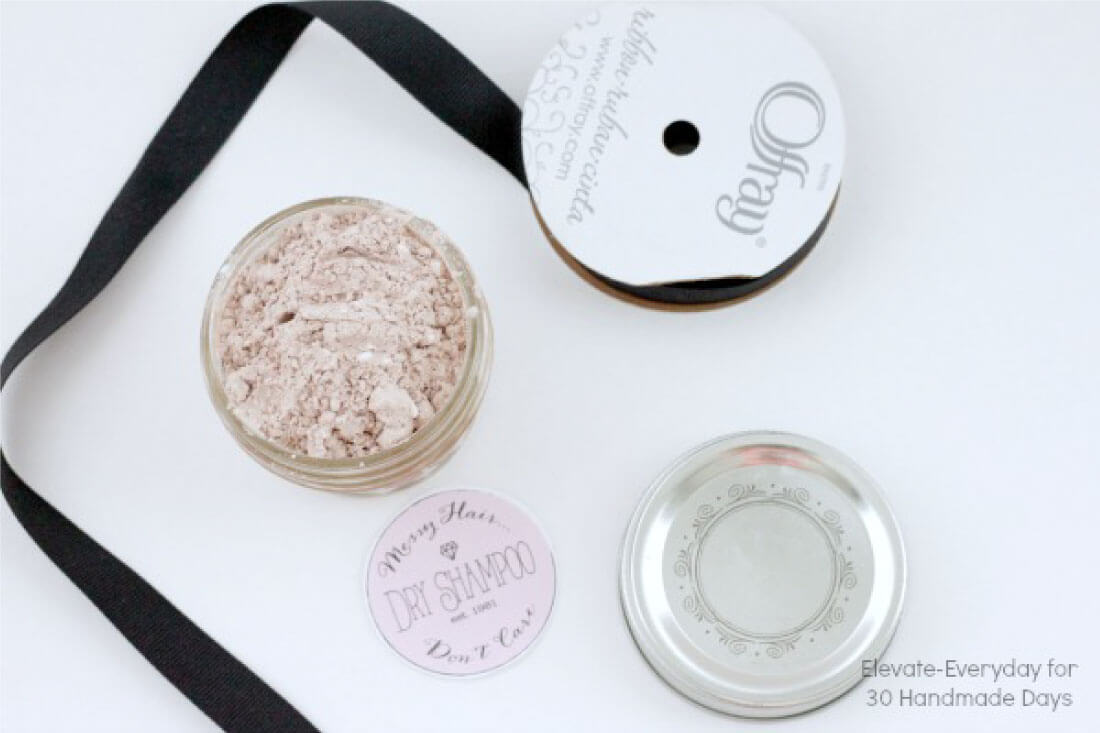 If you are handing these out as gifts, grab some ribbon and print out the labels at the end of this post.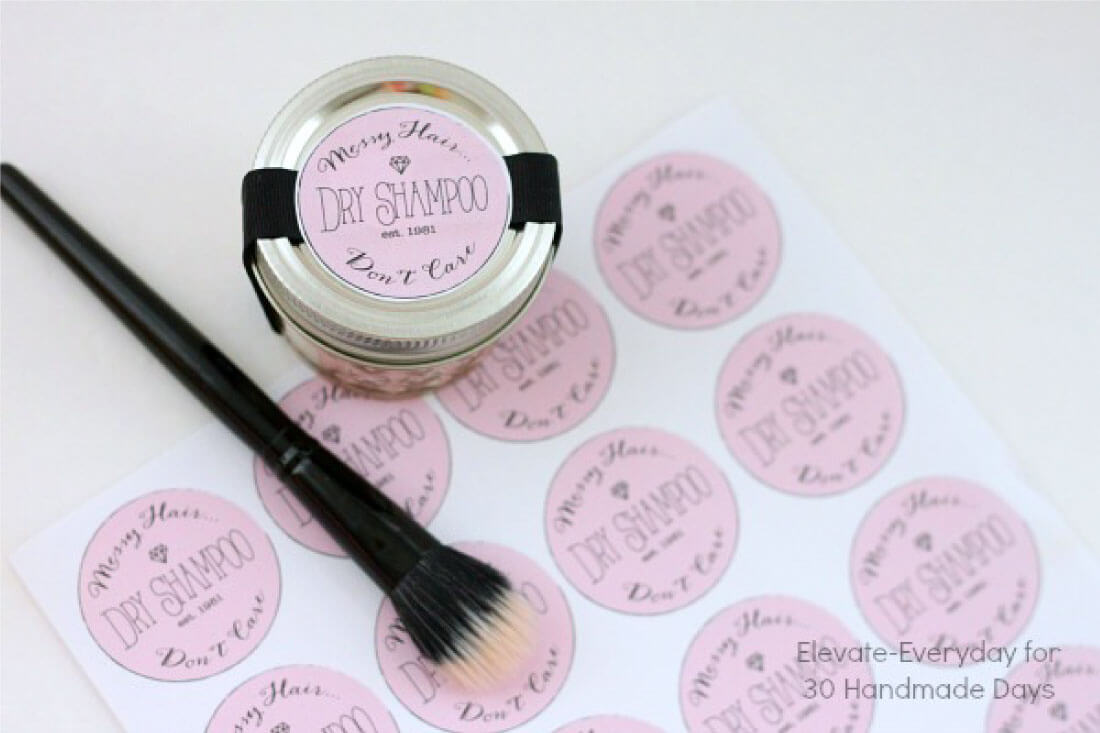 Wrap the ribbon around the mason jar and secure with a label.
Use a fluffy make up brush to apply dry shampoo at the roots to absorb oil. You can also flip your head upside down and blow dry for a minute to help add volume.
To save labels: right click and select save then print on an 8.5×11 sheet of label paper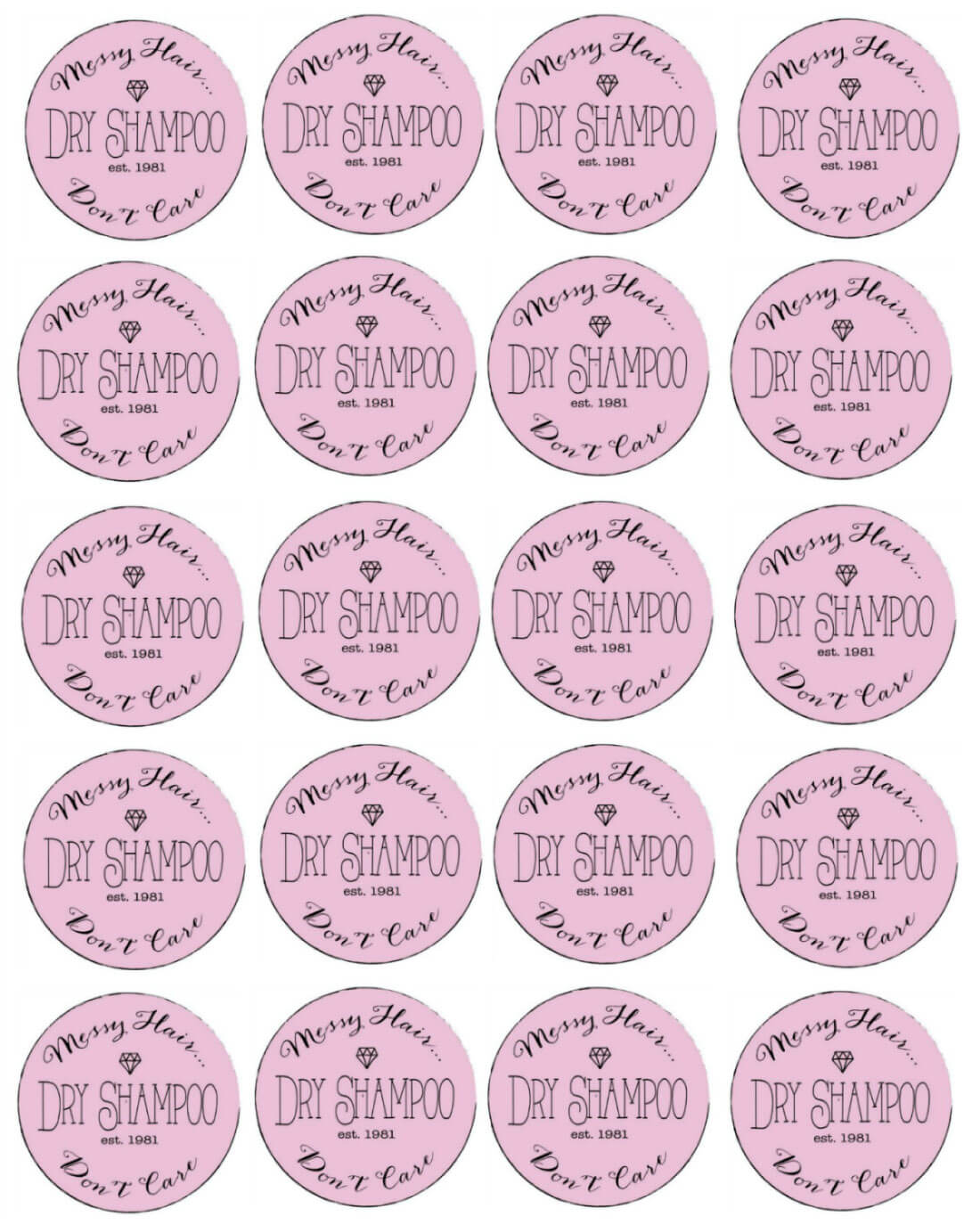 If you want more hairstyling tips, I've got some fun posts for you: