I wanted to share my useful tips for how to use a curling wand with you.  These ideas are great any time of year but have been awesome for back to school with my high schooler (!!!).  For this post I used my Nume curling wand.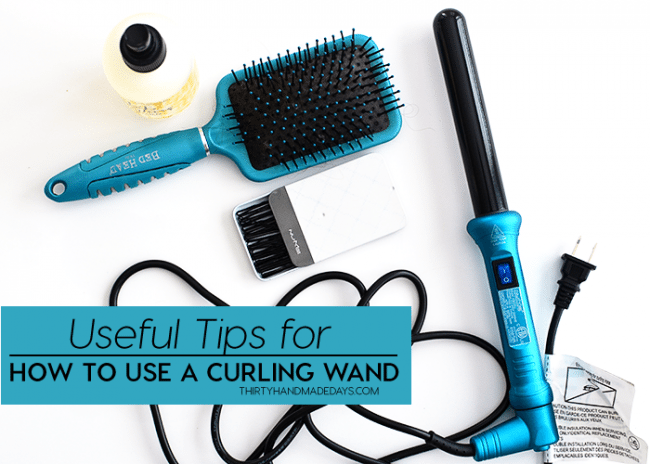 Curling Wand
Last year I got a curling wand after hearing people talk over and over about them.  I wasn't totally sure I'd catch on because I had heard that there were some things to avoid (like burning your fingertips).  It took a little practice but I've gotten the hang of it – in part thanks to these curling wand tutorials.

How to Use a Curling Wand

You need to start with dry hair – if you just washed your hair, you can let it air dry or blow dry.  But curling your hair actually holds curl better when it's dirtier.  So if you can go 2-3 days… do it!
Section off hair so that you can work with small pieces of hair at a time.
Curl your hair AWAY from your face.
Have the iron point down when curling.
Wrap from the root down, leaving some hair at the bottom out.
The bigger the barrel, the bigger (looser) the curls, and the more quickly they will fall out.  There are lots of sizes to choose from but I prefer the Classic 25 MM over the others.
Allow your curls to cool before touching so that they can set.  If you'd like for them to be looser, see below.
There are different ways to WRAP your hair around the actual wand.  It makes different looking curls.  I like this post that explains the differences.
I recently got some new L'ange curling wands and products that I LOVE.  They are having a sale for up to 70% off right now.  Get it all while it's majorly marked down!!
We used a curling wand for Julia's first day of high school.  It turned out awesome.  This curling wand is perfect for all types of back to school styles.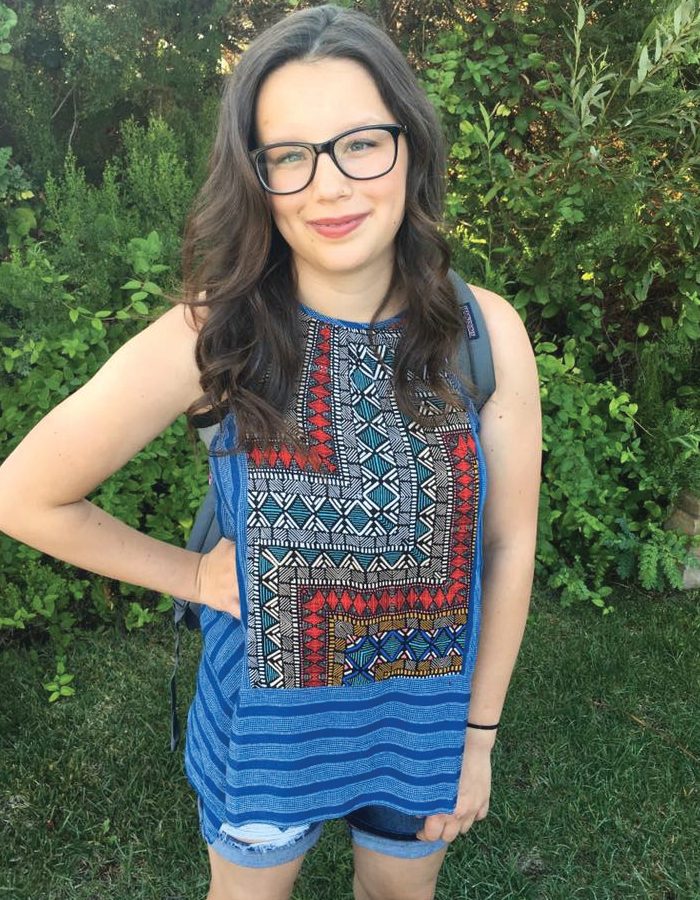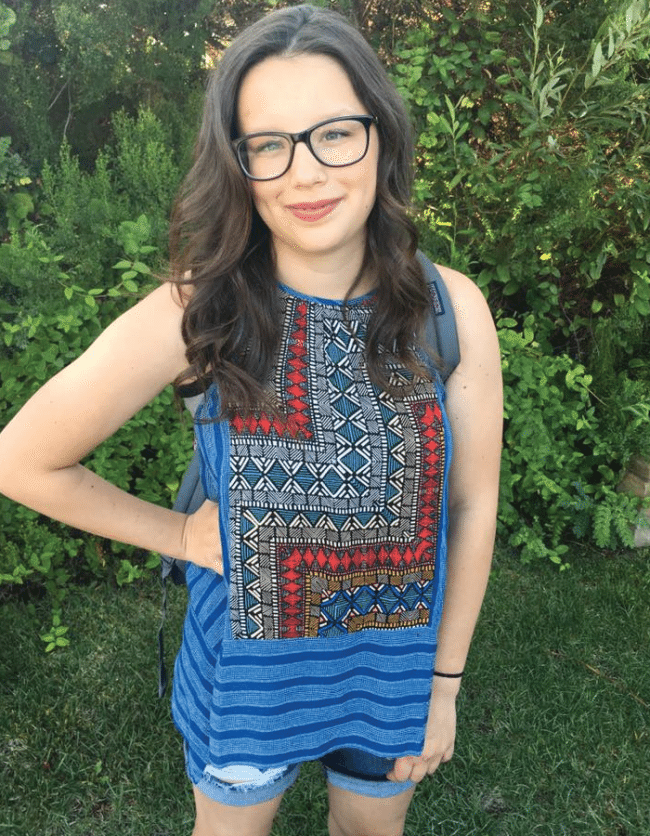 To curl your hair you will need:
Styling Lotion – use this before
Wet Brush – use this with wet hair to get tangles out
NUME Classic Curling Wand – I love these wands.  They get hot quickly and the curls last for days.
You can get the 32 MM for bigger looser curls here!
Note: Julia and I both have FINE textured hair.  This one was recommended to us.  The Magic Wand is better for thicker hair.  On the Magic Wand there is a heat setting that the Classic doesn't have.
How to Curl Hair With Wand:
Your waves will become looser and looser the longer you wear them but if you want loose waves right away, there's an easy way to get that look.  After you curl your hair with the wand, simple use a paddle brush and run it through your hair.  This is a before and after with Julia's hair: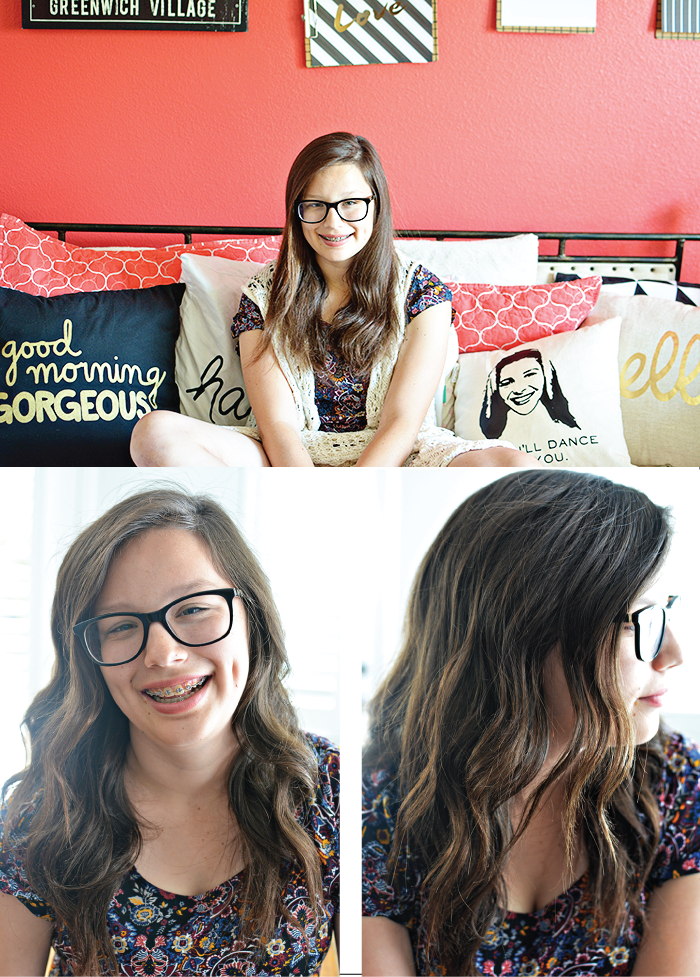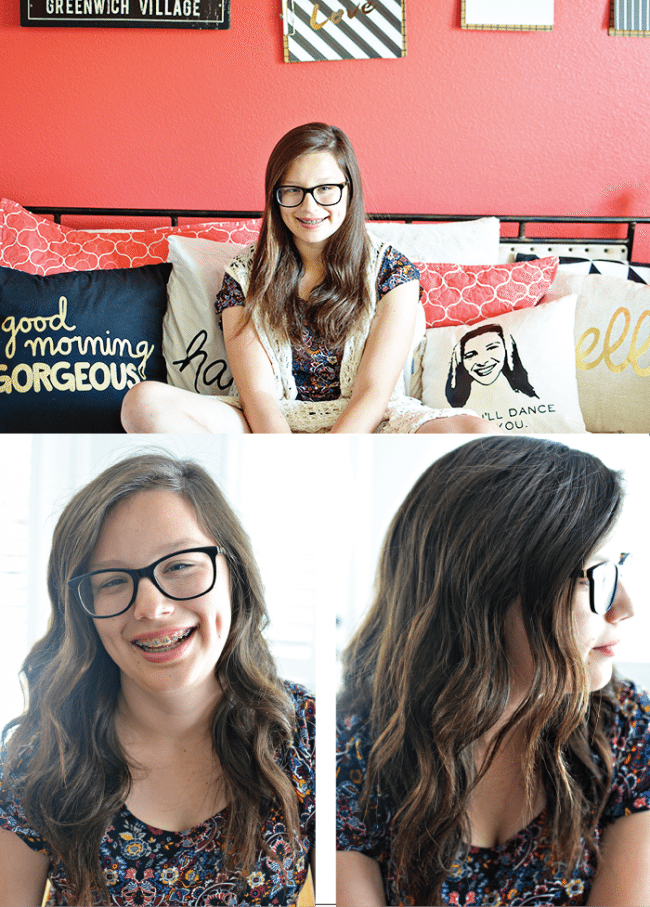 The greatest thing about using a curling wand (other than pretty hair, obviously), is that once you do it, you've got good hair for a few days.  There are tons of ways to style it other than just having it down.  You can check out some hair tutorials you'll freak out for this fall.
Other Hairstyle Posts:
If you love this how to use a curling wand post,  you're going to love these other hairstyle posts. Please click each link below to find them: 
Don't forget to grab your CURLING WAND: