This amazing 2 ingredient Brightening Face Scrub recipe will have loving your smooth and clear skin in just a couple uses. Kiss clogged pores goodbye!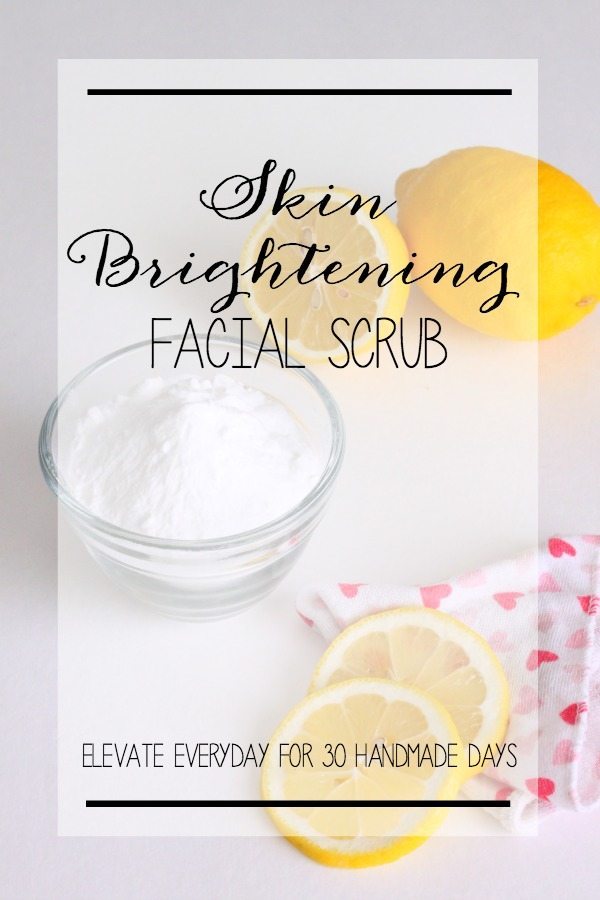 *This post was originally shared by Summer from Elevate Everyday. 
Since having kids, the skin on my face has quite a bit of hyper-pigmentation and my pores get clogged so easily.  I tried every face scrub, face mask and toner known to man trying to get a more uniform complexion, but nothing worked like they claimed to.  I turned to my kitchen to and found a 2 ingredient concoction that worked wonders!
This is such an easy face scrub to throw together right before you jump in the shower and chances are, you have everything on hand right now to try it out.
DIY Face Scrub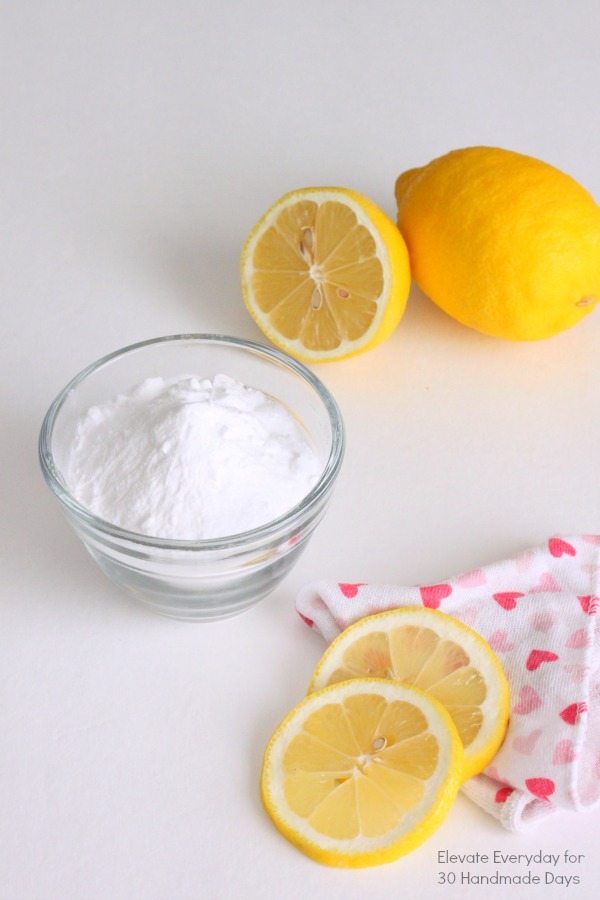 Head to your pantry and grab the baking soda, then slice up a lemon.  That is all you need!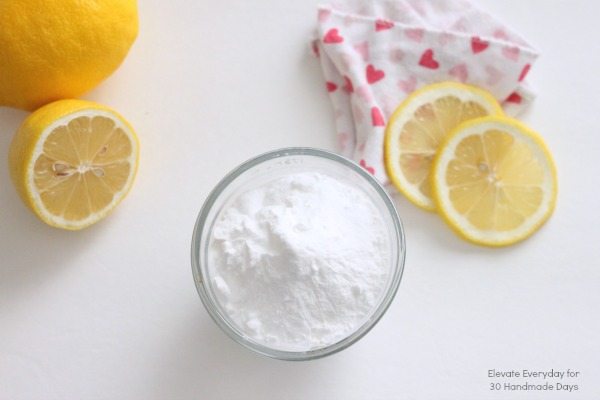 I recommend making a small batch and using it right away, but I have made a small mason jar of the scrub to keep in the shower.  It will dry out, but just stir in a little water and you will be good to go.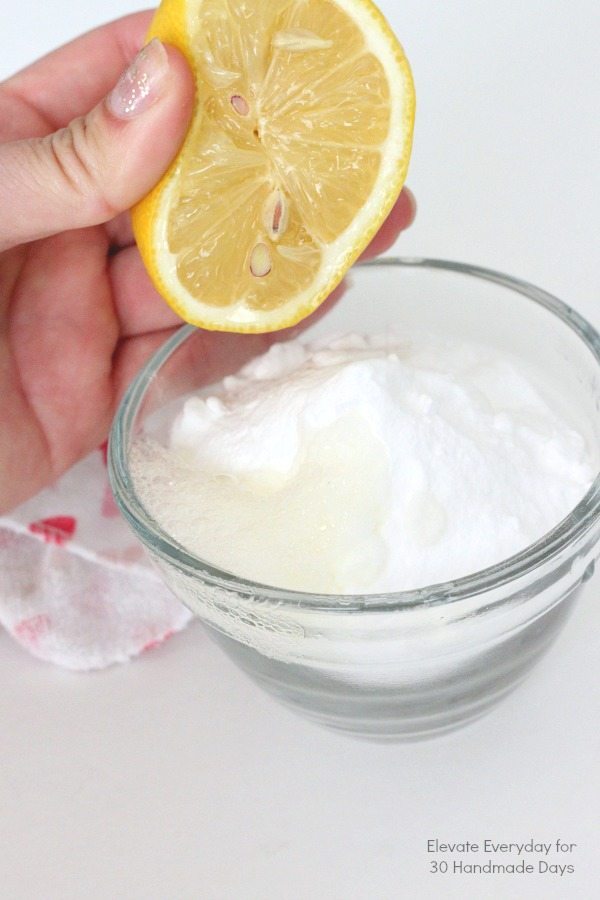 Simply squeeze enough lemon juice to make it a little "soupy" and apply to face, scrubbing in circular motions and rinse.  Be sure no to get it near your eyes!  Made that mistake, won't make it again!  You can make it a bit thicker and use it as a mask.  Just apply and leave on 5-20 minutes then scrub and rinse.  It will have a bit of a warm sensation, but shouldn't hurt at all.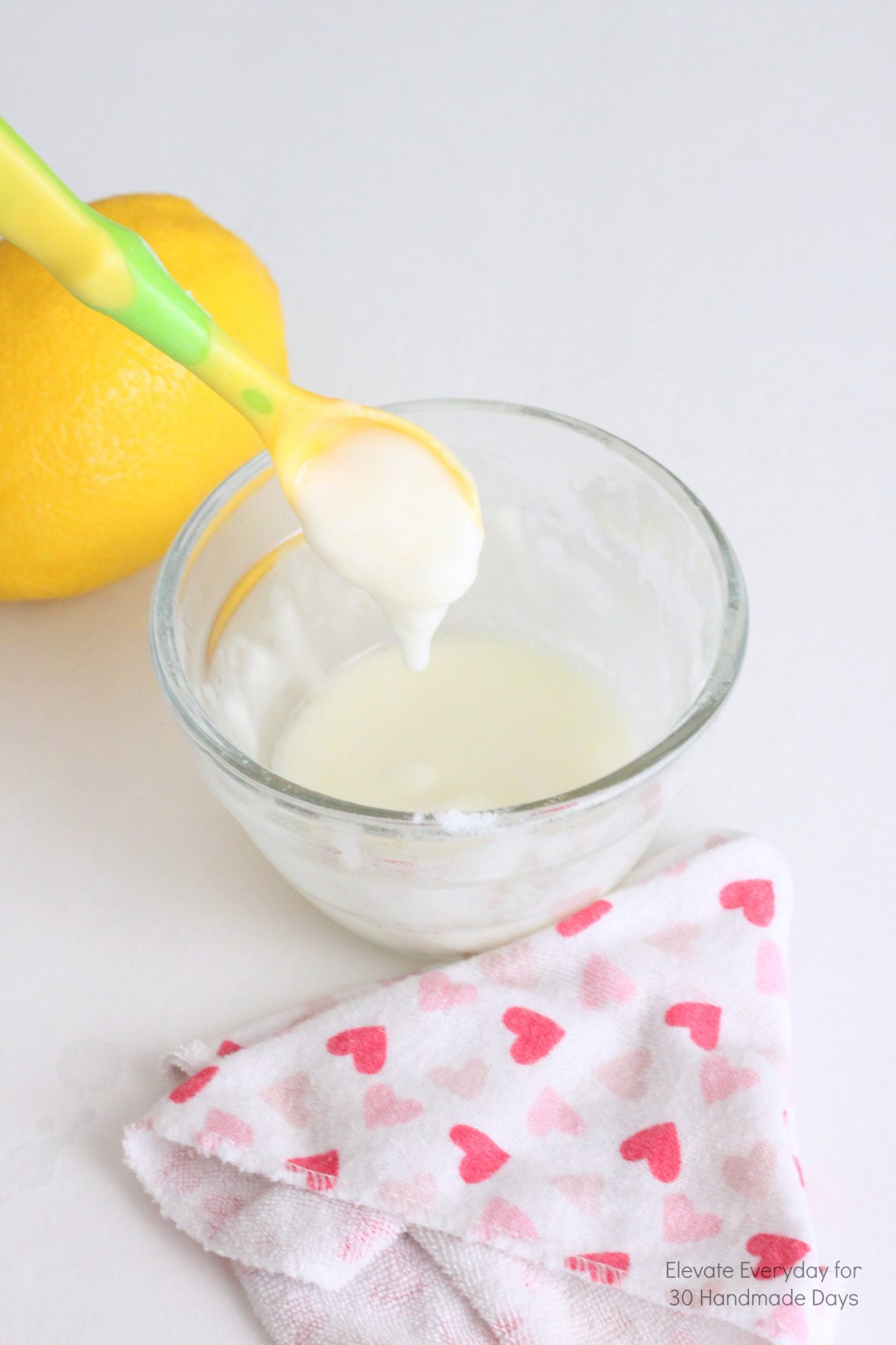 That's it!  So easy and you won't believe how smooth and bright your skin is after using it.  I recommend using 1-2 times a week for best results.  You will notice your pores will be so much more clear and even smaller.  It also helps reduce black heads.  Hope you guys enjoy using this DIY Face Scrub!
Other DIY Beauty Posts
Check out some of these easy DIY posts: