Make these Protein Packed Breakfast Burritos ahead to reheat throughout the week!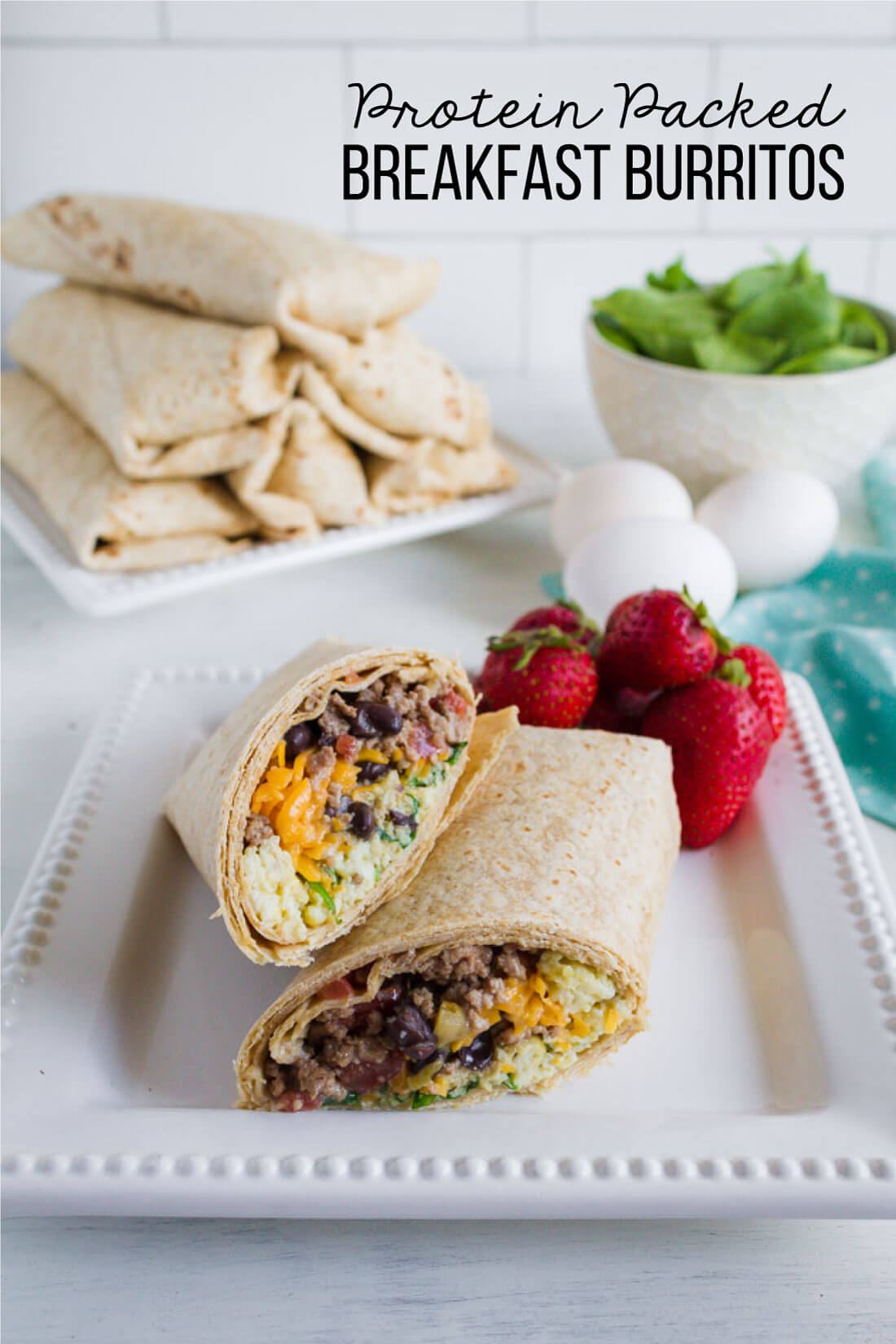 In an attempt to make sure my kids have a healthy breakfast before heading out the door and that our mornings run as smoothly as possible, I started making breakfast burritos to keep in the freezer. Just pull it out, pop it in the microwave and eat.
They are filling, yummy and packed with protein to keep their bellies full until lunch time.
Start by browning 1.25 pounds of ground turkey;  season with 1 packet of taco seasoning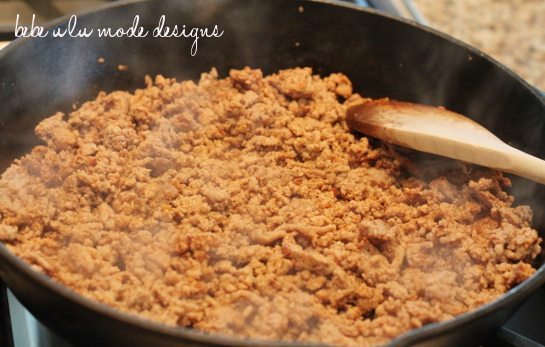 Add one (15 oz) can of black beans and one (10 oz) can of Rotel tomatoes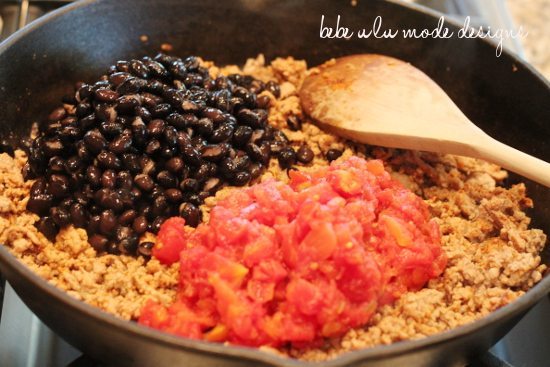 Mix well and turn heat down to low to keep warm.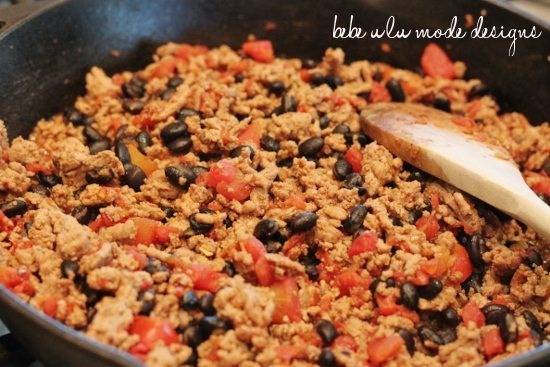 Meanwhile, in a separate pan, saute two cups of spinach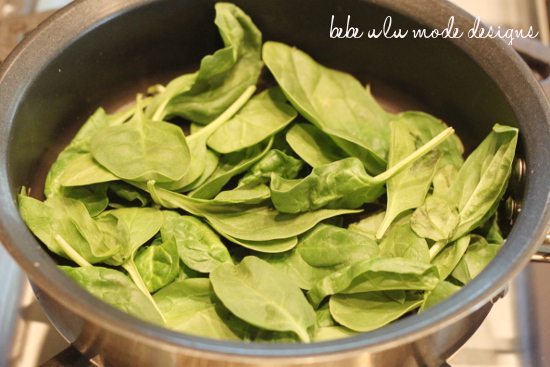 In a small bowl, beat five eggs, five egg whites, 1/4 cup milk, one teaspoon salt and 1/2 teaspoon pepper. When spinach starts to wilt, add egg mixture.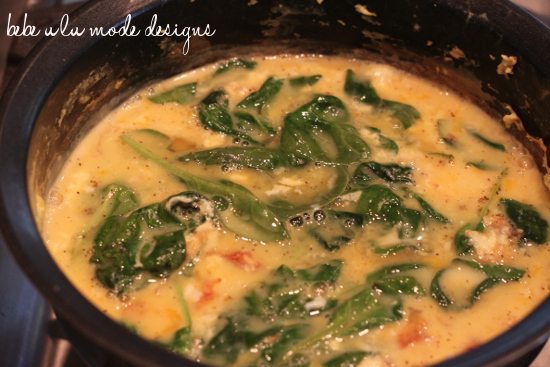 Stir constantly until eggs are scrambled. Add the egg mixture to the meat mixture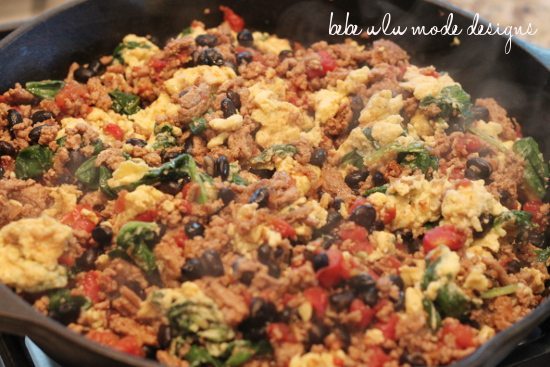 Add a heaping 1/2 cup of the filling to an 8″ whole wheat tortilla. Top with one tablespoon of cheddar cheese. Repeat.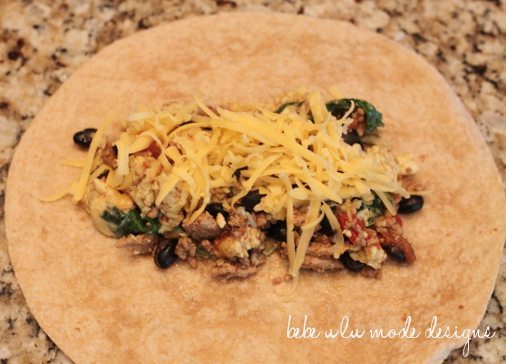 Fold and serve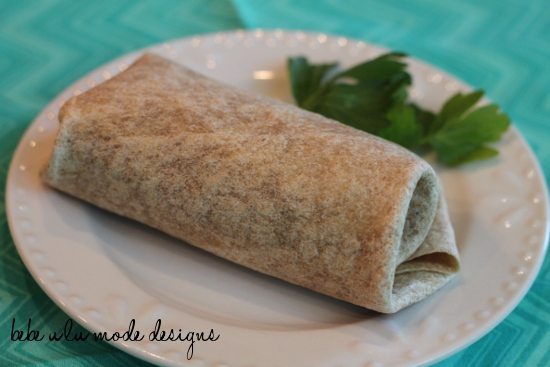 These burritos pack in approximately 20g of protein a piece and are only 320 calories.
I wrap them individually and put in the freezer. On busy mornings, we just pop them in the microwave for 90 seconds, flipping over half way through.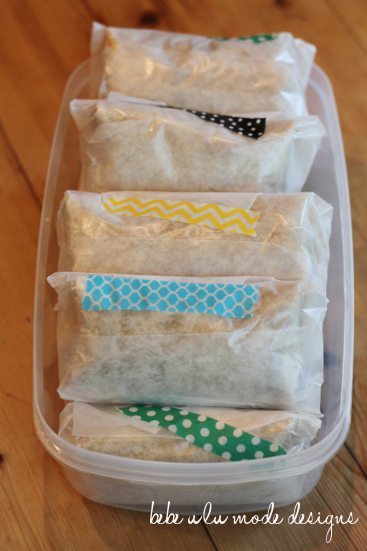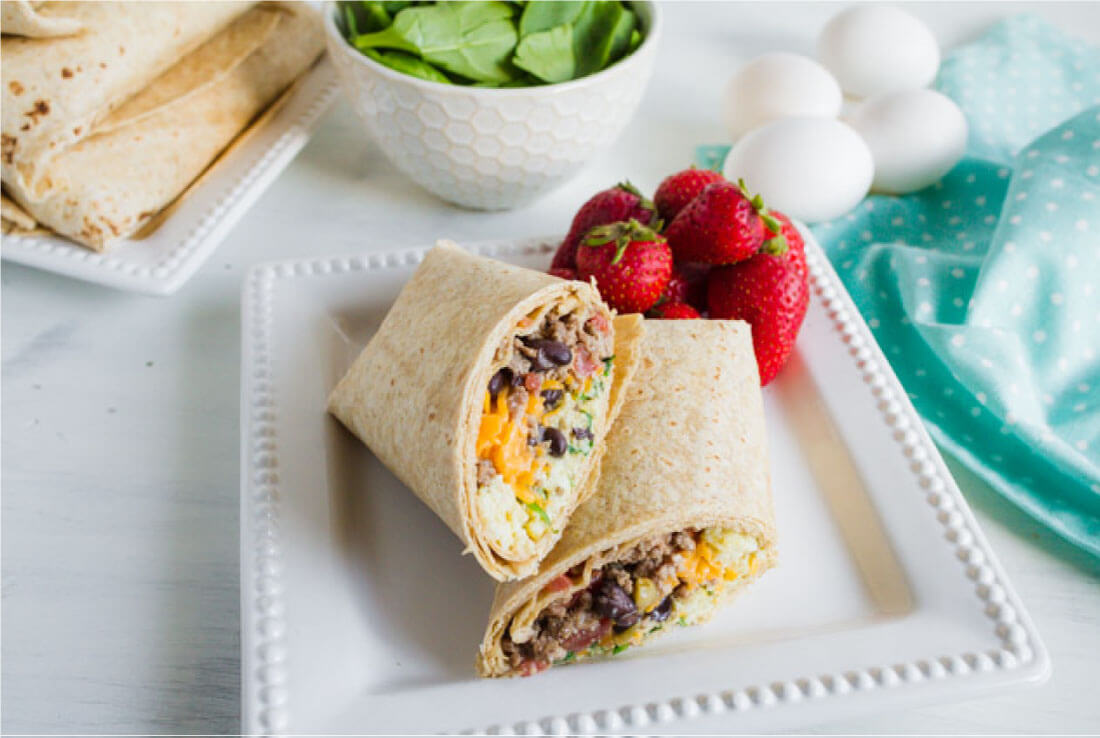 Protein-Packed Breakfast Burritos
Ingredients
1.25 lbs. ground turkey
1 packet taco seasoning
1 (15 oz.) can black beans, drained and rinsed
1 (10 oz.) can Rotel tomatoes
2 cups spinach
5 eggs, beaten
5 egg whites
¼ cup milk
1 tsp. salt
½ tsp. pepper
1 c. shredded cheddar cheese
12-14 whole wheat tortillas
Instructions
Brown turkey until no longer pink; season with taco seasoning.
Add black beans and tomatoes; mix well.
Over medium heat, saute spinach until just starting to wilt.
In a small bowl add eggs, egg whites, milk, salt & pepper.
Add egg mixture to spinach; cook until scrambled, stirring constantly.
Add egg mixture to turkey mixture; mix well.
Add a heaping ½ cup to a whole wheat tortilla. Top with 1 tablespoon of shredded cheddar cheese. Fold & repeat.
Can be wrapped individually and frozen. To reheat, unwrap and place in the microwave for 90 seconds, flipping over half way through.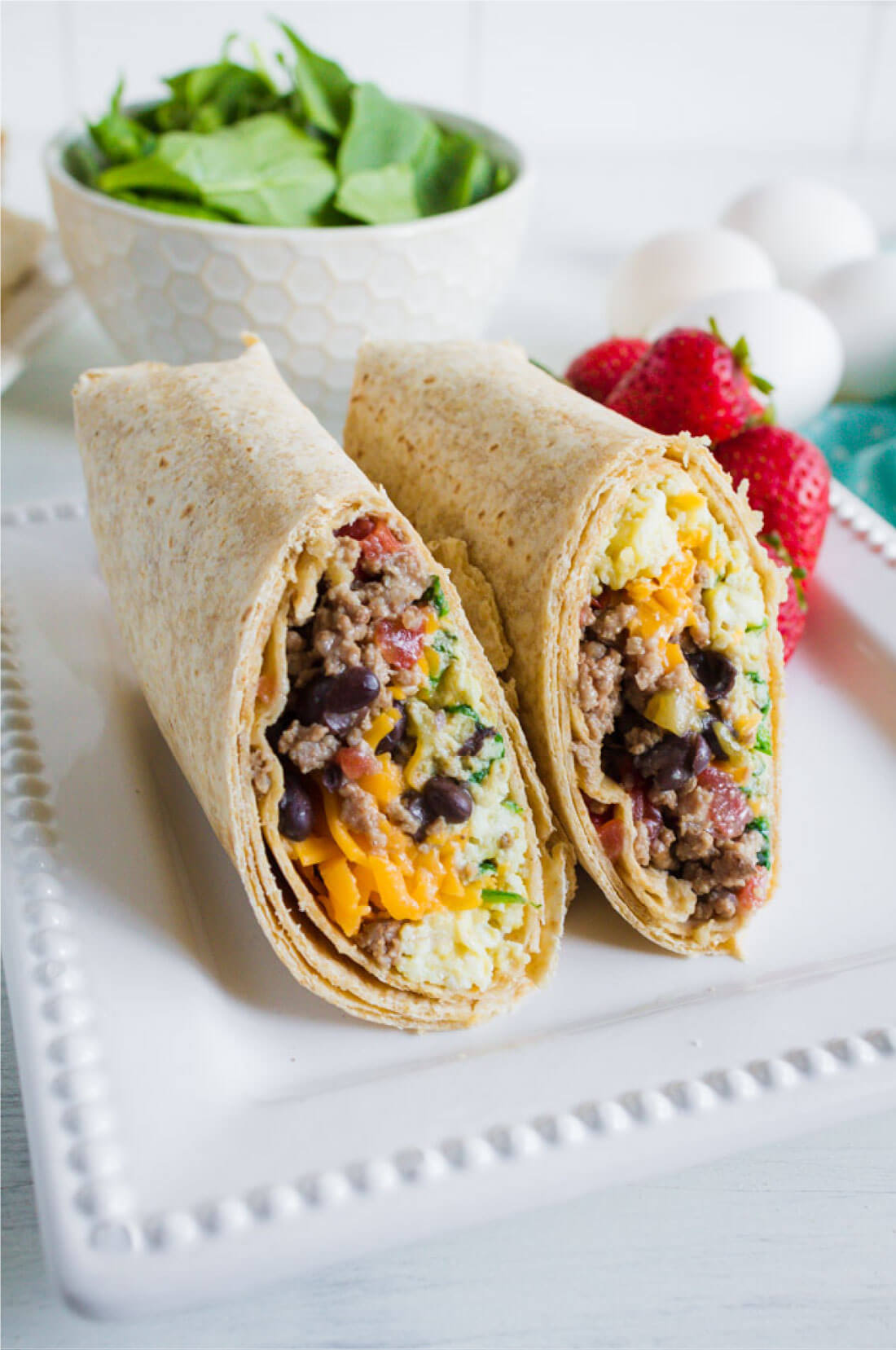 Food photography and styling courtesy of My Name is Snickerdoodle.
If you like this recipe, you'll like these too: