Homemade Nutter Butter Cookies- these cookies are like whoopie pies with all things peanut butter. They melt in your mouth and you'll have a hard time eating just one.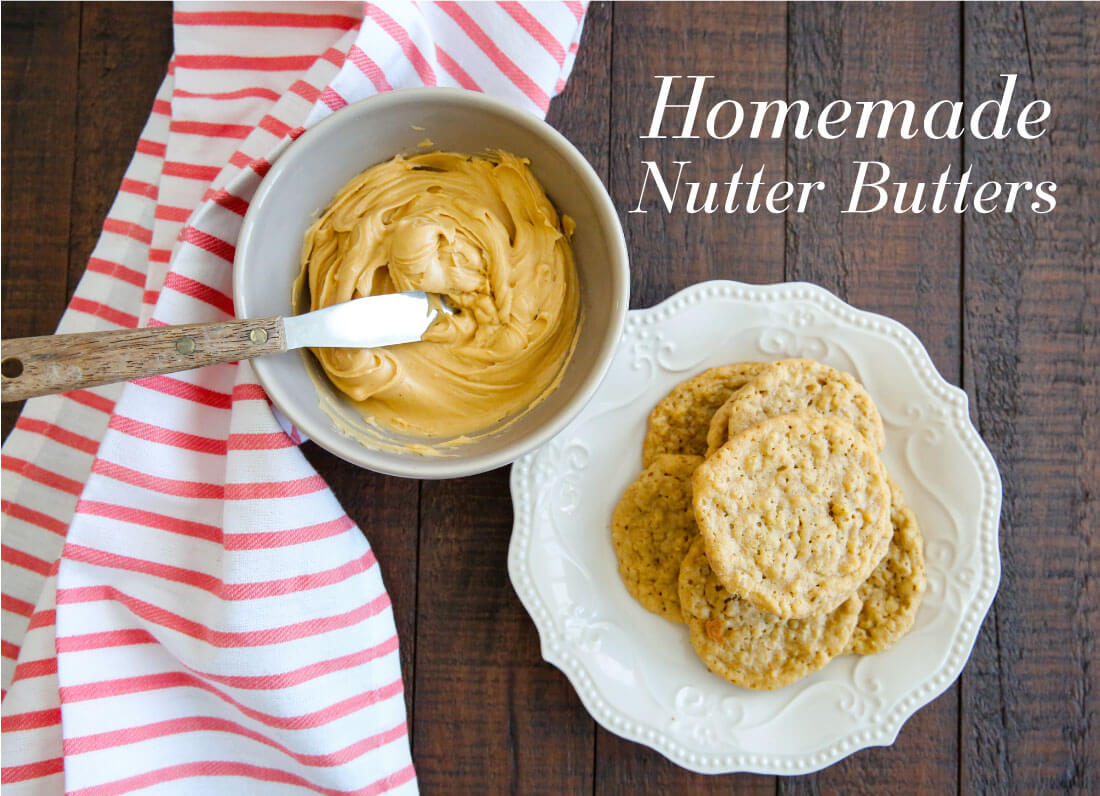 If you're anything like me, you're always trying to tackle more than one thing at a time.. multi-tasking to the extreme.  I can often be found baking and spending time in the kitchen while I listen to music.  I have been into podcasts lately too.  But it occurred to me that I could easily listen to some of my books on Audible while I cook and bake.  I'm not sure why it didn't occur to me before!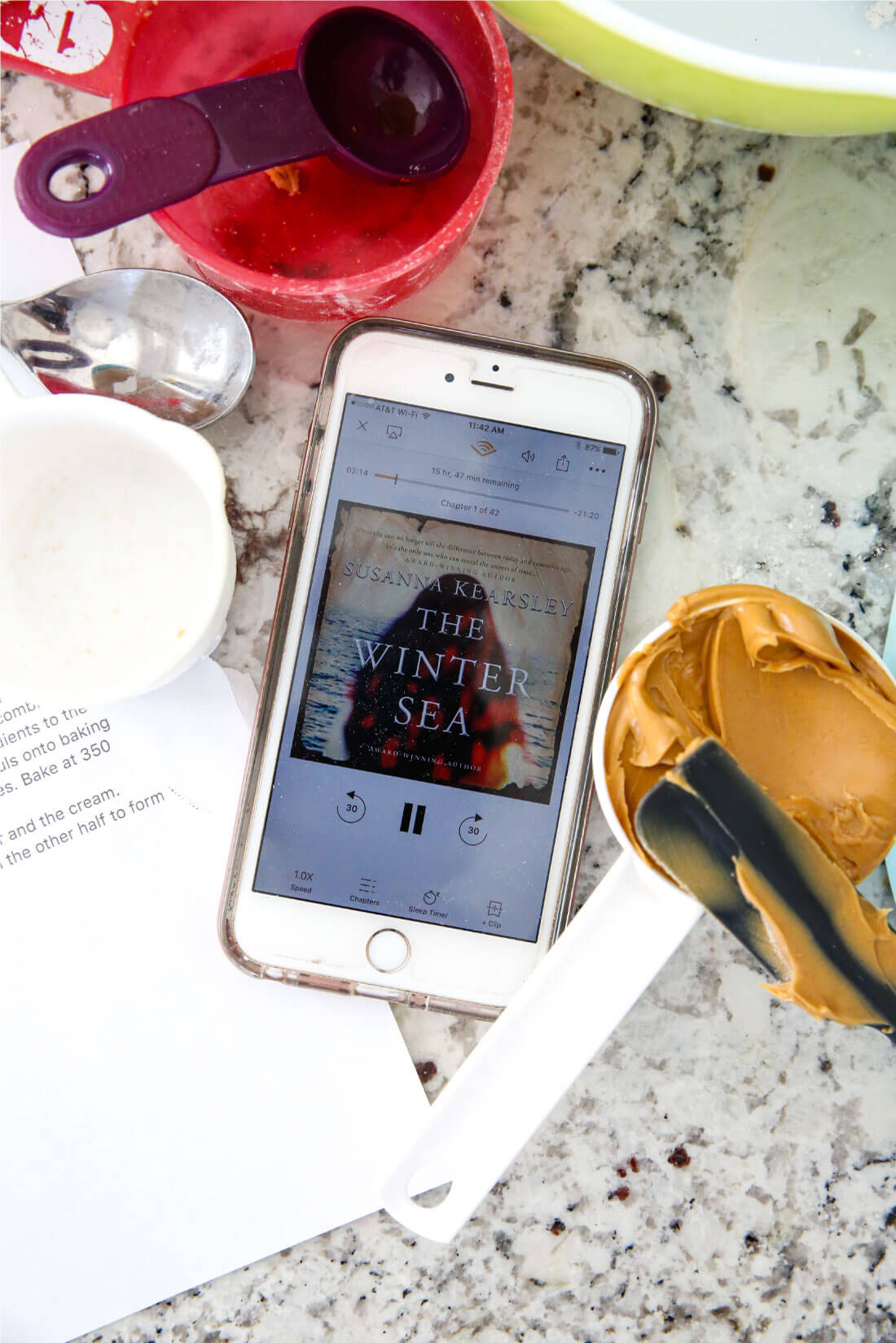 I have an Audible app on my phone and an iPad so I can listen wherever I am – in the kitchen, in the car, wherever! You better believe I'll be tackling my book list more.  I turned on the Winter Sea by Susanna Kearsley while I whipped up these homemade nutter butter cookies.

Homemade Nutter Butters
Ingredients
½ cup butter, softened
½ cup peanut butter
½ cup white sugar
½ cup packed brown sugar
1 TBSP vanilla
1 egg
¾ cup all- purpose flour
½ tsp baking soda
¼ tsp baking powder
½ tsp salt
1 cup quick cooking oats
Filling:
3 Tbsp butter, softened
1 cup powdered sugar
½ cup smooth peanut butter
2 ½ Tbsp heavy whipping cream
Instructions
In a large bowl (or Kitchenaid), cream together ½ cup butter, ½ cup peanut butter, white, sugar, brown sugar, and vanilla.
Add egg and beat well.
In a separate bowl, combine the flour, baking soda, baking powder, and salt.
Add the dry ingredients to the creamed mixture.
Stir.
Add oatmeal and stir.
Drop by teaspoonfuls (or use your teaspoon cookie scoop) onto baking sheet and press each mound down to form ¼ inch thick cookies.
Bake at 350 degrees for 9 – 10 minutes.
Filling
Cream butter, powdered sugar, peanut butter and the cream.
Spread filling onto half of the cooled cookies, then top with the other half to form sandwiches.
At first I wasn't sure how well they'd turn out since the batter was pretty wet.  They are more of a "whoopie pie" type consistency.  This is what the batter looked like right before I scooped them onto the baking sheets.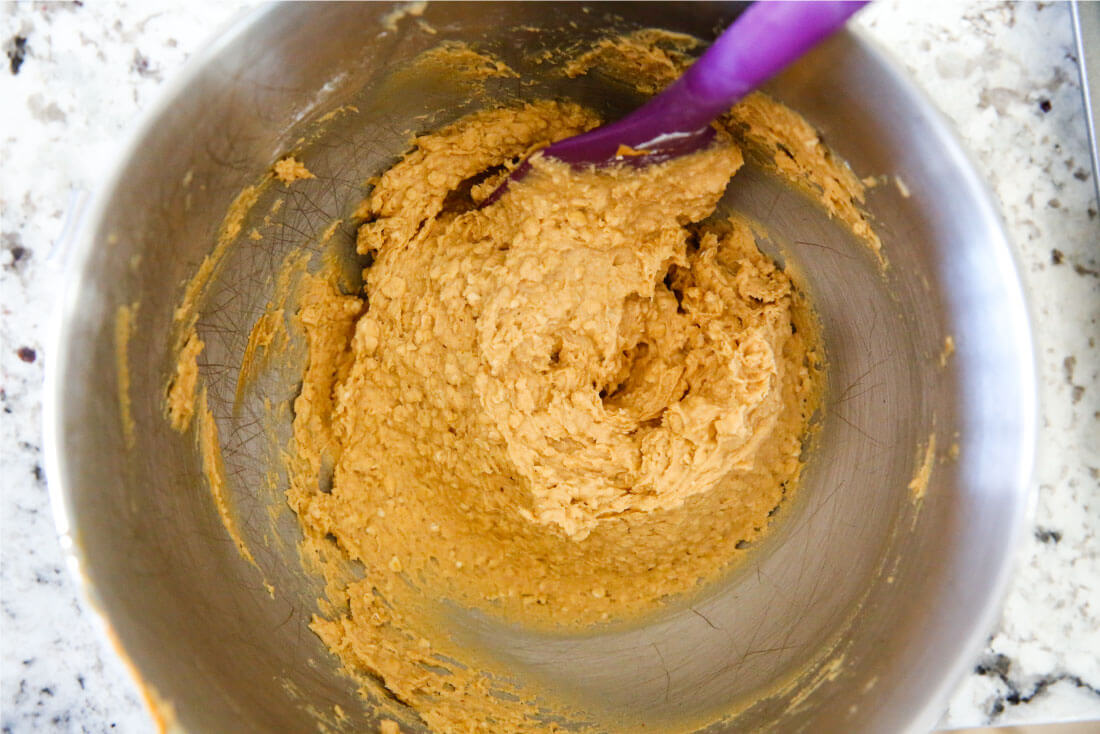 After they came out of the oven, I let the cookies cool and made the filling.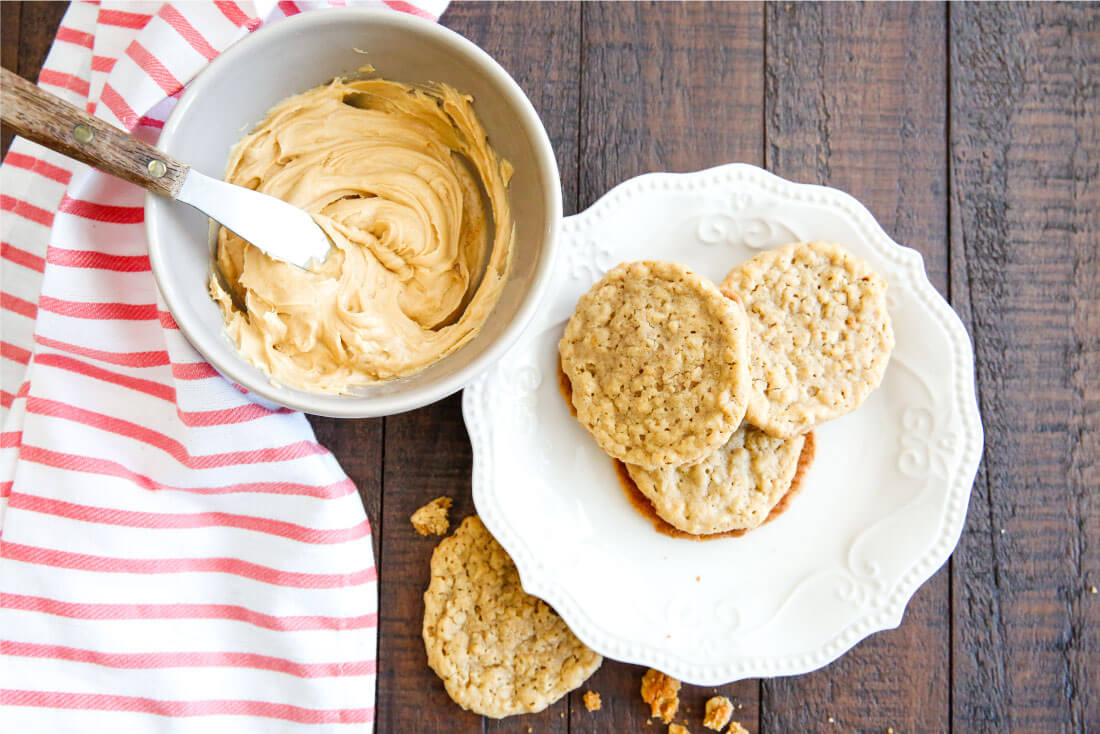 I had Josh (one of my toughest taste testers) try them and he immediately said "OH MY GOODNESS.  THESE ARE SO GOOD." Yes, just like that.  Ha! I asked if he wanted one of the mess up cookies (just a weird shape) and he said yes immediately.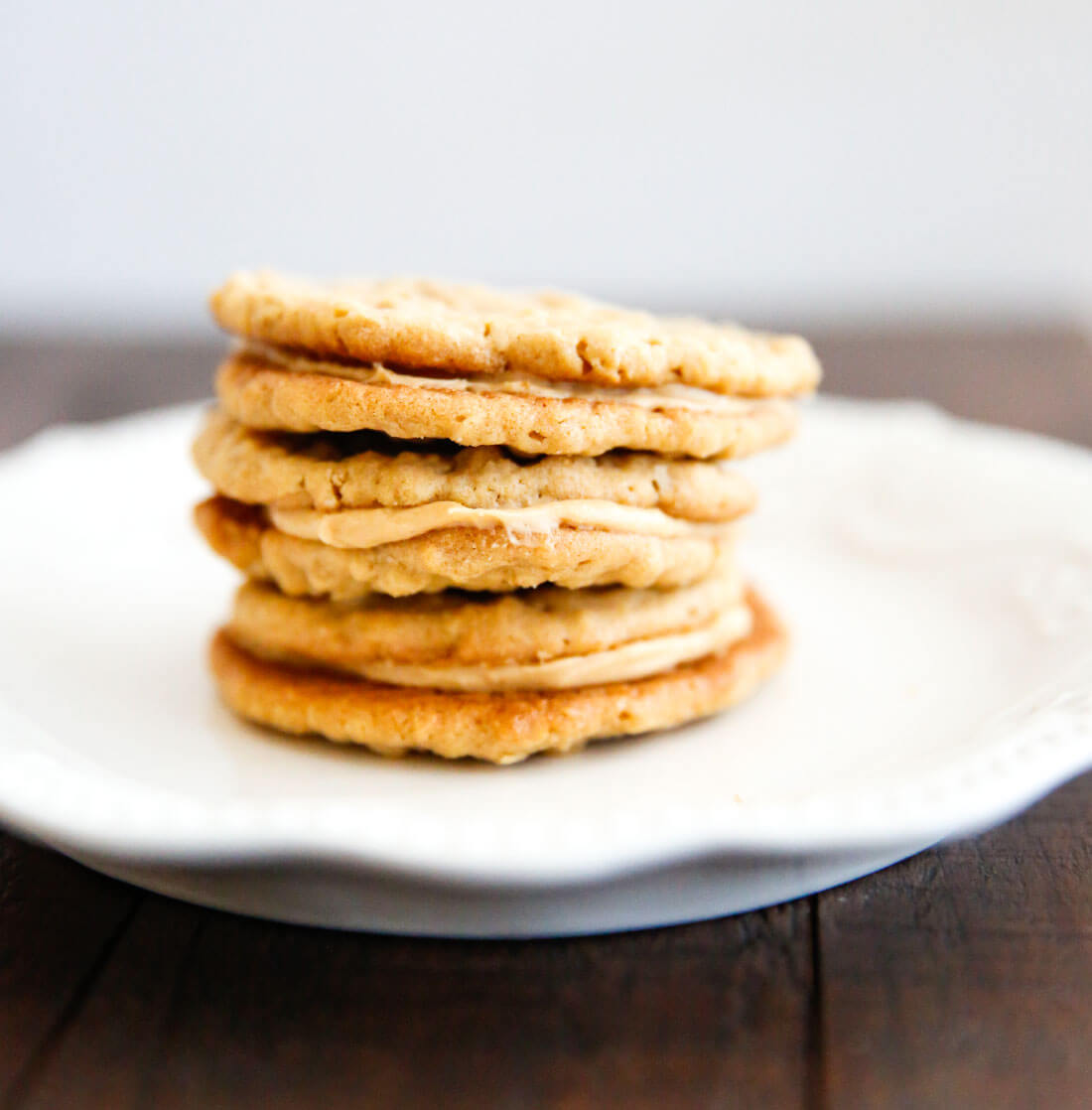 The one problem is that they don't make a ton.  Since you need two cookies for each, you'll only get about 13 total depending on the size that you make each one.  I would double the batch next time to make sure that there are plenty for everyone!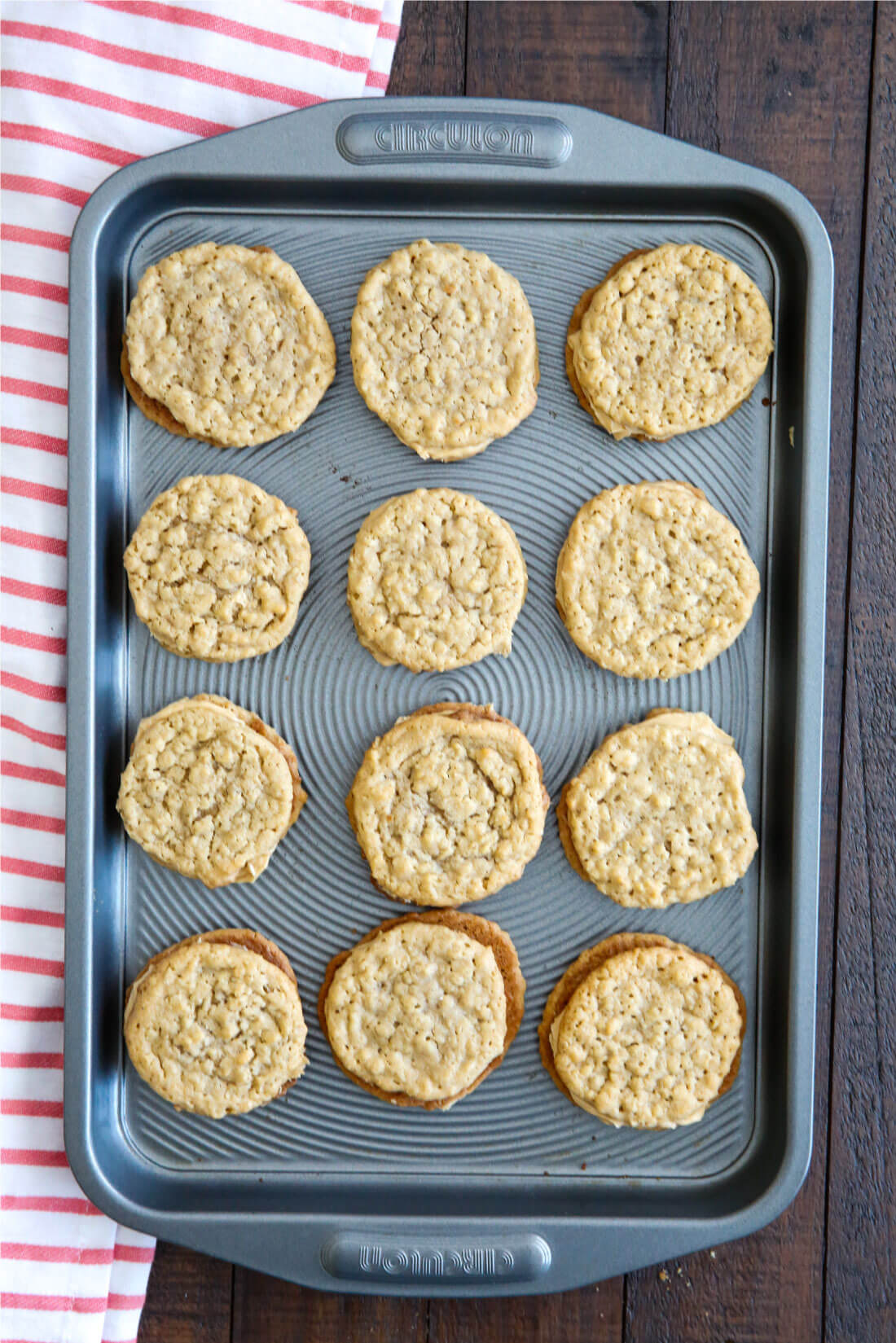 This is a sponsored conversation written by me on behalf of Audible. The opinions and text are all mine.
If you like these cookies, you'll love these too:
Chocolate Chip Cookies
Snickerdoodles
Melt in Your Mouth Peanut Butter Cookies