An easy to make Frozen Peanut Butter Pie will hit the spot during the summer!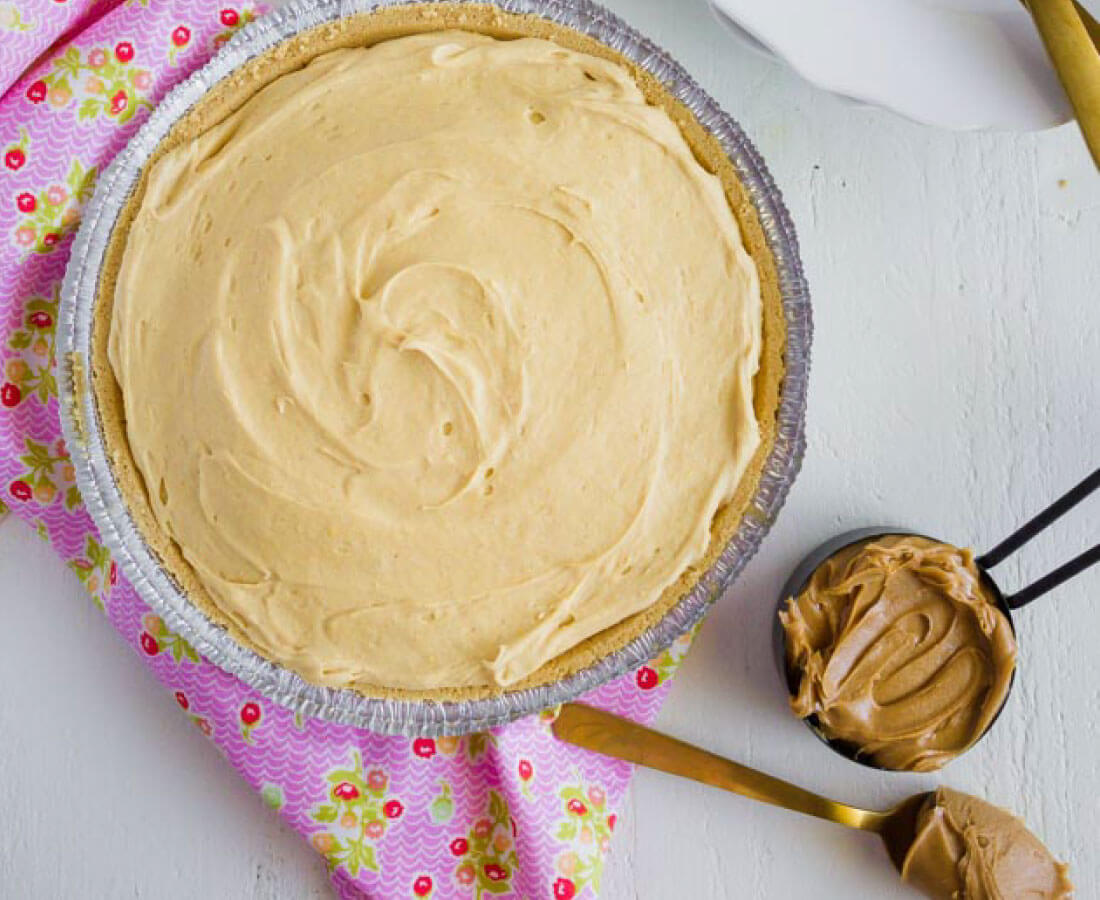 This recipe was originally shared from Jessica of Better Together for my Funner in the Summer series.
When it's close to summer I think of watermelon, peaches, and berries.  But I also think of frozen treats.  There are so many good ones! This Peanut Butter Pie is a family recipe passed down from Jessica's grandma.  Those are the best kind of recipes aren't they?
With the pudding mixes and whip cream, it's creamy and light! It's also easy to make.
Peanut Butter Pie
While I don't love chocolate (I know, I know), I do love nuts.  Peanut anything usually makes me weak in the knees.  Even peanut butter and jelly sandwiches are sooo good to me.  Having peanut butter as the main ingredient in a pie sounds like heaven.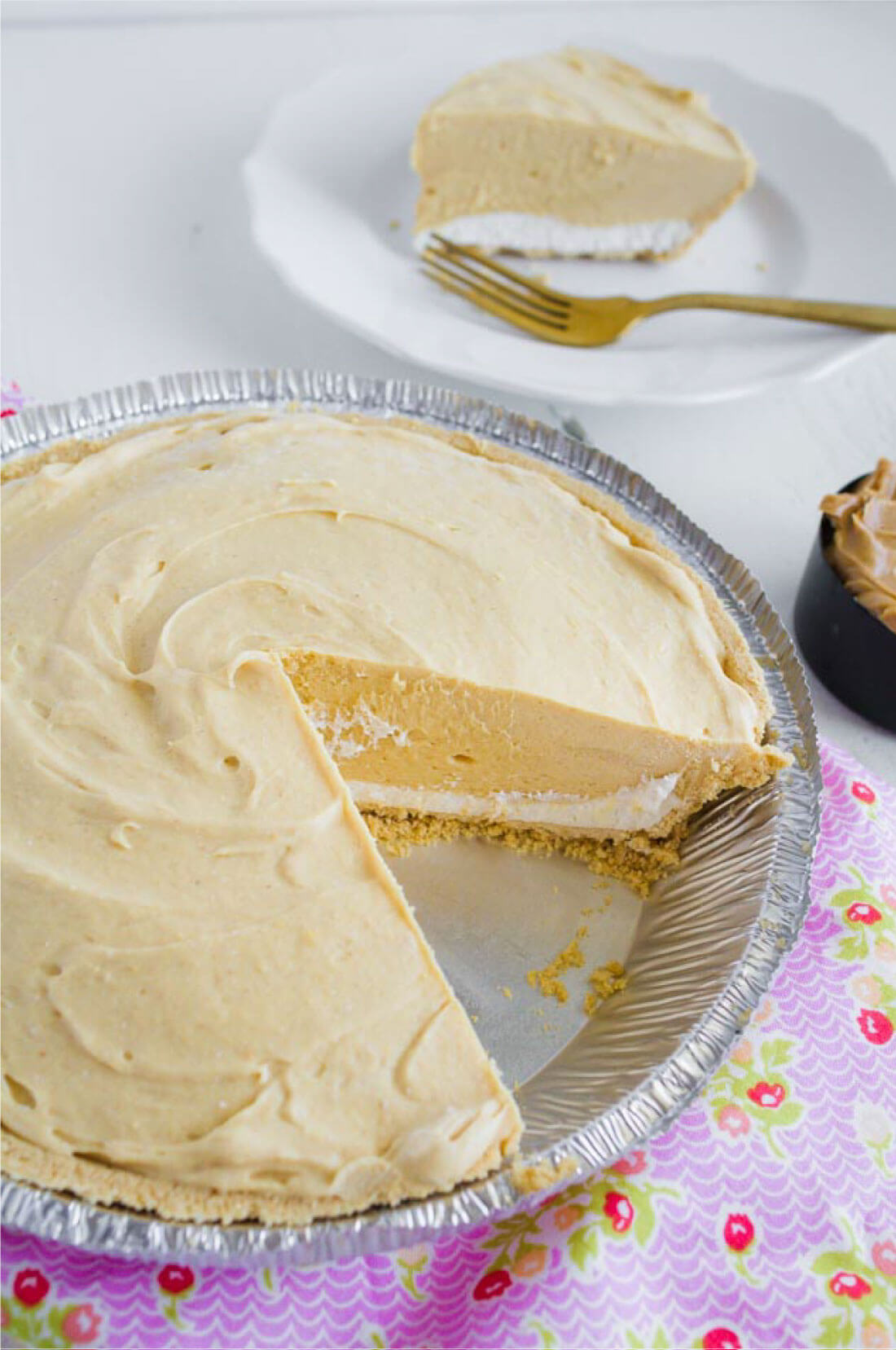 If you like this recipe, you'll like these too: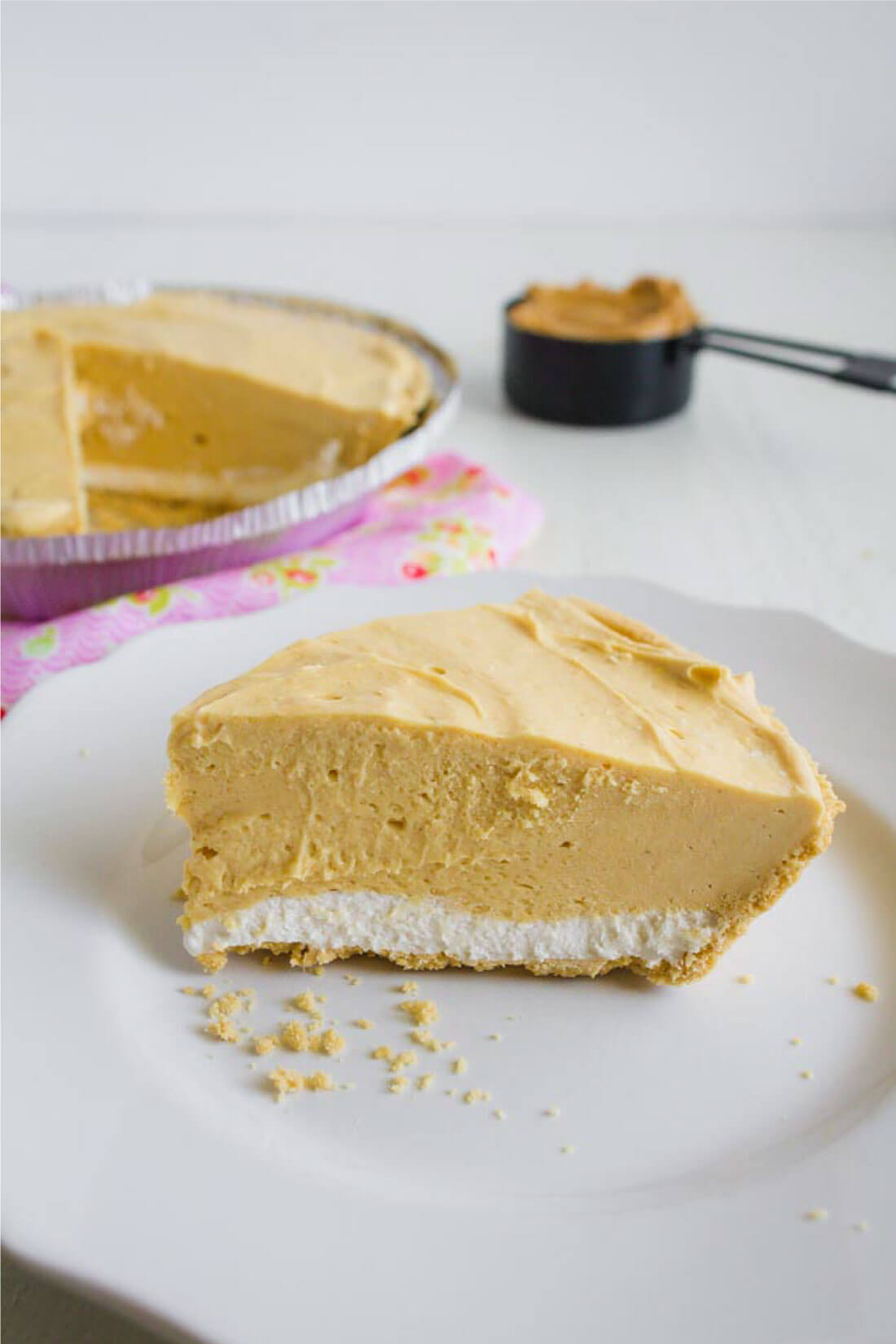 Peanut Butter Pie Recipe
I'm all for recipes that cut corners without scrimping on taste.  You get to use a pre-made graham cracker crust and Cool Whip plus some pudding mixes.  But you'll never miss those shortcuts!
Here's how you make this delicious pie recipe:

Frozen Peanut Butter Pie
Ingredients
3½ cups (8 oz) Cool Whip
9 inch graham cracker crumb crust
½ cup strawberry jam (OPTIONAL, I don't do this part)
1 cup cold milk
½ Creamy or Chunky Peanut Butter
1 (4 oz). serving Jello Instant Vanilla Pudding
1 (4 oz) serving Jellow Instant Chocolate Pudding (OPTIONAL, this was my addition)
Instructions
Spread 1 cup of Cool Whip in the bottom on the pie crust and freeze for 10 minutes.
Spoon strawberry jam over frozen Cool Whip.
Gradually add milk to peanut butter in a bowl, blending until smooth.
Add pudding mix with electric mixer at low speed (I just did this part by hand just fine). Beat until well blended, 1-2 minutes.
Stir in remaining Cool Whip.
Spoon peanut butter/vanilla pudding/Cool Whip mixture over jam in the pie crust (or if you skipped the jam, the Cool Whip).
Freeze until firm, about 4 hours.
We like it frozen, it's kind of like ice cream, but we liked it best when we let it thaw out in the fridge. And it was even yummier when we added some Chocolate Instant Pudding on top……it was like a light tasting peanut butter cup. Yum!