It's the new year and time to tackle your goals and any type of resolution you might have.  Like getting in shape and eating healthy.  In trying to get myself back on the band wagon I wanted to know – how much water should you drink a day?  Here's what I found..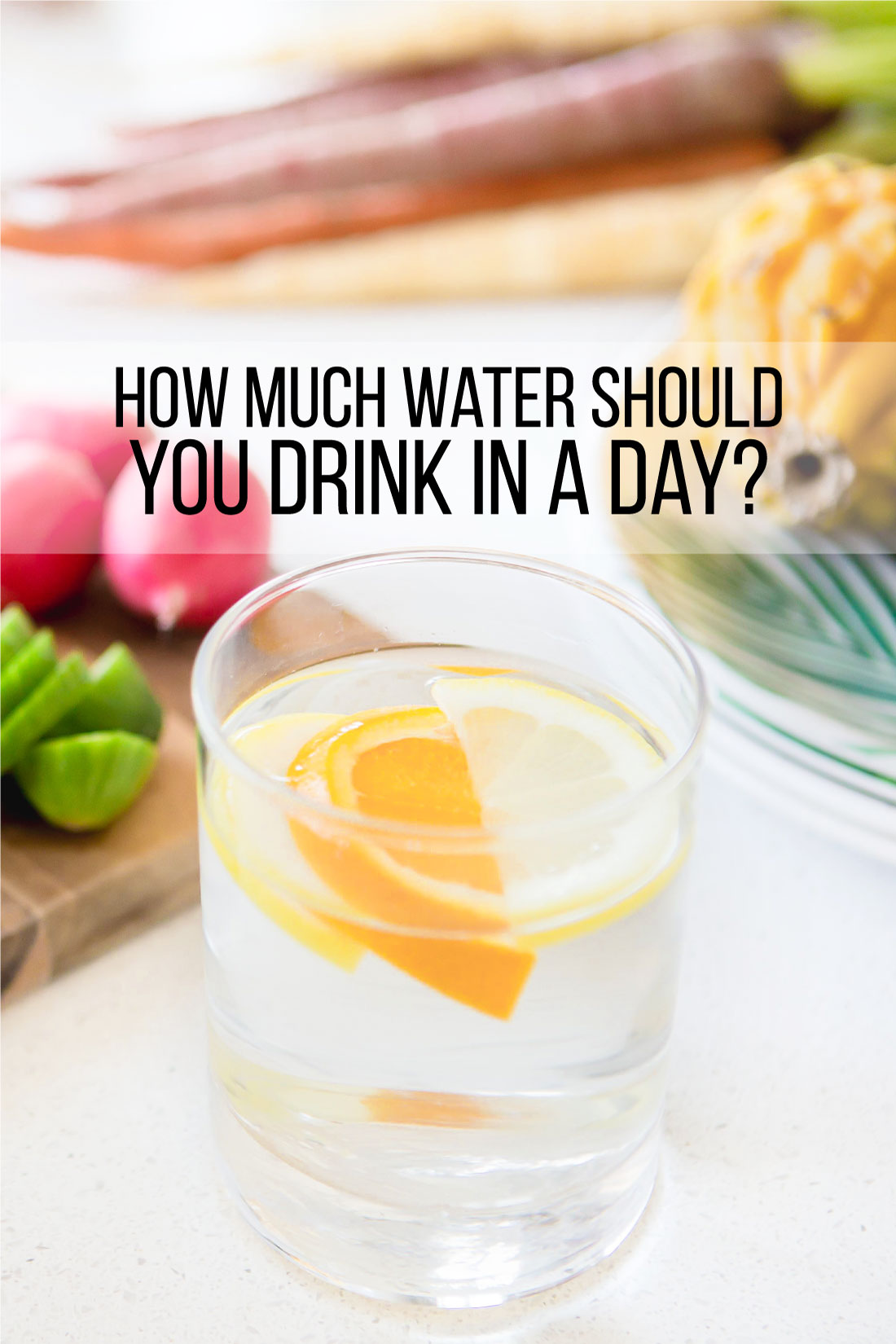 How much water should you drink a day?
Most health professionals recommend (8) 8 oz. glasses of water a day, known as the 8 x 8 rule.  That equals about 1/2 a gallon per day.  I have also been told that we should be drinking 1/2 of our body weight per day.  Someone who is 150 lbs should be drinking 75 oz. of water per day.  That's just a little bit over the 8×8 rule.
What are some of the benefits of drinking lots of water?  There's been lots of talk about how drinking lots of water helps you lose weight.  This is mainly because if you drink water you aren't as likely to over eat.  Some other benefits: 
Kidney Stones – fortunately I haven't ever suffered from kidney stones but I know LOTS of people who have.  Drinking plenty of water (and cutting back on soda) seems to help reduce the risk.
Constipation – a common problem that can be helped with intaking more fluid.
Acne – my skin has never been healthier or clearer than when I am drinking my suggested intake of water.  I'm a firm believer in this!
*Note: I am not a medical professional.  This information has been found online from multiple sources.  As always, consult your medical professional. 
It became very clear to me just how important drinking plenty of water is recently when I suffered from several bladder infections.  TMI?  Maybe… but the one thing they asked me at every urgent care visit is if I was drinking enough water.  Sadly I know I wasn't drinking enough so I've become much more diligent over the last little bit.
Can you drink too much water?
It is extremely rare for someone to drink too much water.  But it does happen occasionally. As with knowing if you're dehydrated, you can also tell if your over hydrated by the color of your urine.  Pale yellow urine is the ultimate goal.  If you have dark urine, it means you need more water.  If it's colorless, it means you've had too much and are over hydrated.
Other Health Posts:
If you love this post about how much water to drink in a day, you're going to love these other health posts. Please click each link below to find the information: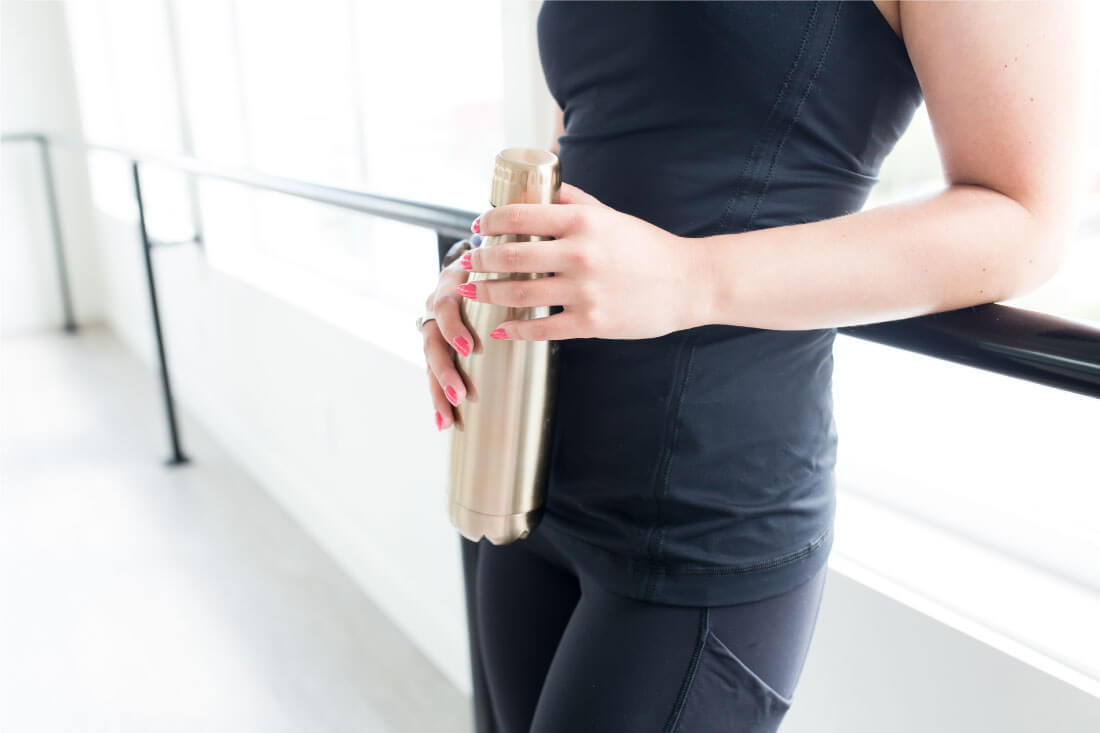 It can seem a little overwhelming to try and drink all that water, every single day, right?  I think it's just a matter of making a good habit and sticking to it.   I have a few things that really seem to help me.
Hydr-8 Water Mug– I have and love this mug.  It's huge and has the time on it so that you know when you should be drinking water by what time.  It reminds me of the big cups I had when I was delivering babies.
Pebble Ice Maker– Josh surprised me with one for Mother's Day and it was the best gift ever.  We all use it every day! The version I have is currently back ordered (dang!) but there are tons on Amazon.  For some reason drinking water with pebble ice makes it taste so much better.
Fruit Infused Water – sometimes adding a little bit of extra makes it way easier to drink.  I wouldn't say to drink water this way every time, but it's better than not drinking it at all.  It's all about balance, right?
Daily Water Intake
I made a cute water tracker to help be accountable for your daily water intake.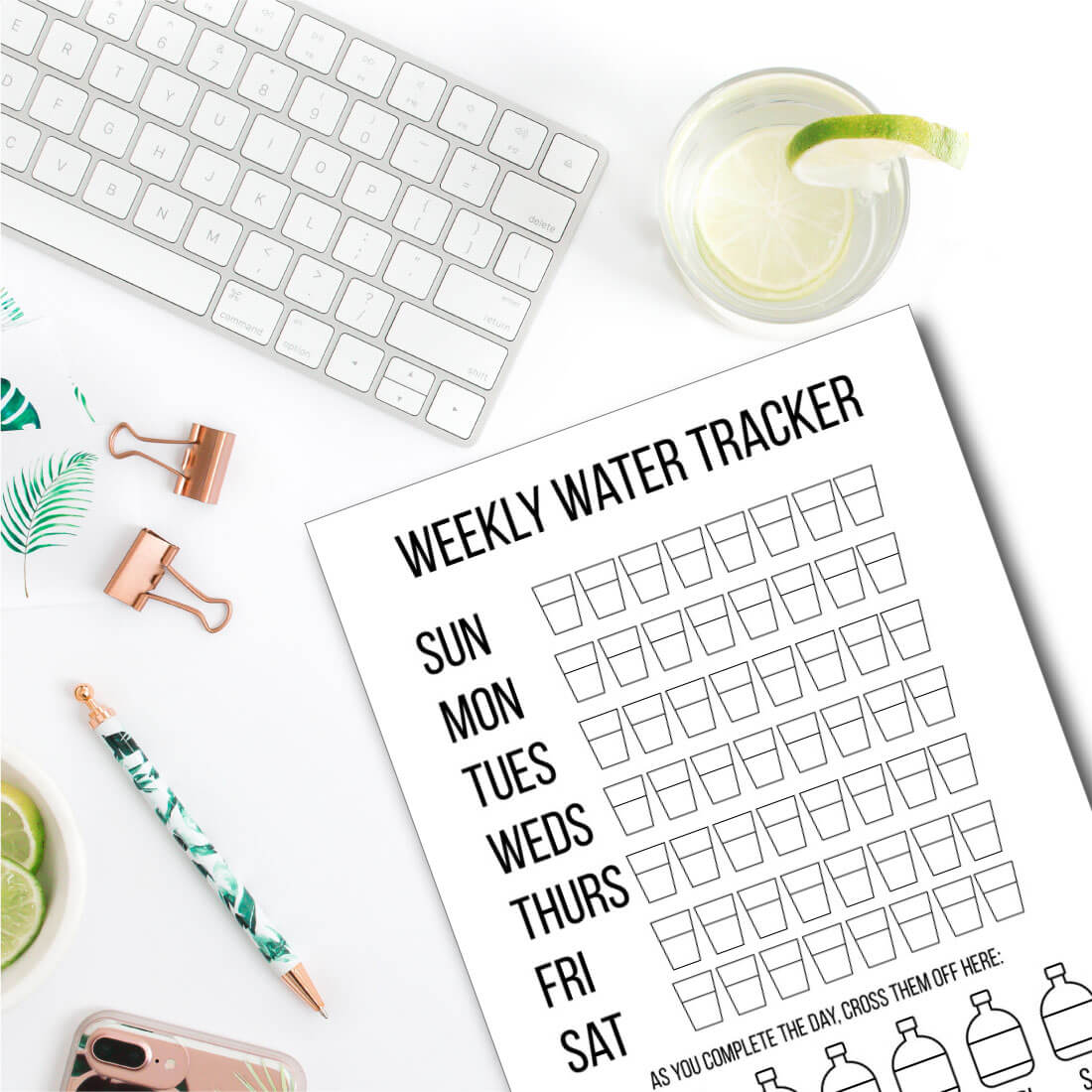 Download this weekly water tracker.  For personal use only.