Wanting to help you reach your goals this year, this is my guide to new year's resolution!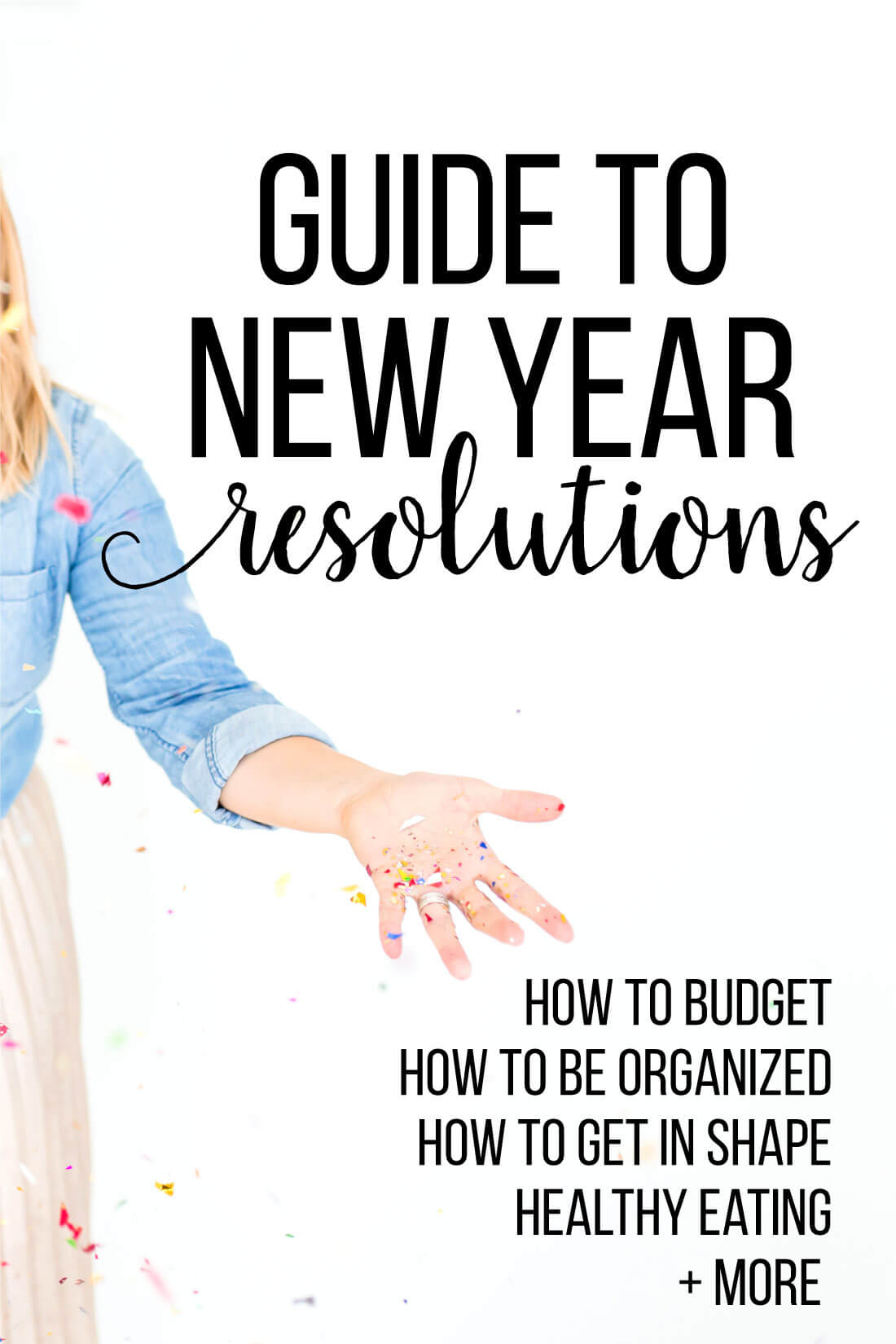 ​For me, the new year means a fresh start.  I know there are people who prefer not to make "resolutions."  Other people want to jump all in and make LOTS of resolutions.  I fall somewhere in between that. I like the time to look back and reflect on the last year and to look forward to the new year.  But I don't love the pressure of resolutions.  This post is meant to inspire and encourage you to tackle the things you've always wanted and/or needed to do.  Even if you do just a couple, you'll be ahead of where you were last year, right?
To help your new year start off with a bang, you should get my All Inclusive Binder.  It's my brand new, updated version and it will really help you feel organized!

New Year Resolution Ideas
These are the ways that you can track your resolutions/goals/whatever you want to call them:
How to budget
I know budget is like a four letter word.  People don't really want to do it.  But budgeting is meant to set you up for the future.  There are a lot of ways to do it. I prefer the simple, straight forward approach.
Related to budgeting and how to manage money involves your credit.  I have several posts on this too since I married a bill collector!

How to be organized
People are often surprised to find out that I'm not organized.  I share A LOT about organization but if you came to my house you'd see how there are things everywhere and not everything has a place.  It's a constant goal for me to be organized and something I have to work hard for every day.
To me, cleaning goes hand in hand with organization.  Here are my top cleaning posts:

How to get in shape
Wahhhh.  Not my favorite topic.  It's something I've always struggled with.  The older I get, the more I know how important it is to eat healthy and get into shape.

Healthy Eating
This goes right along with getting in shape.  It might not be the most fun but finding good recipes helps in a major way. A huge deal for healthy eating is meal prep – check out my Meal Prep Ideas post to get all the details.  Also see – Easy Tips to Meal Planning.
I have a section for healthy recipes but here are some of my favorites:
If you have a hard time making healthy meals, you should consider make ahead freezer meals.   Here are some to try out:
Emergency Essentials
We've been told at church that we should be prepared for emergencies.  There have been soooo many natural disasters and tragedies over the last little bit.  Now is the perfect time to prepare for those emergencies.
Whatever your top resolution is this year.. I hope to help you take it on! Let's do this..