Need help getting your kids to clean better? Teach them how to clean with this bundle designed for the new year.

How to Clean
One of the truest phrases I've heard is "Cleaning the house while kids are home is like brushing your teeth while eating an Oreo!" Sad but true.  That doesn't mean that we should just give up on cleaning.  The cleaning still needs to be done!  And why not get your kids involved?
Trust me.  I know that it takes a ton of work and effort to teach kids how to clean.  In the beginning, it won't go how you expect it to.  You have to have patience.  But just like anything else, the more they do it, the better they get at it.  Practice makes progress! Check out my post for 5 Reasons Why Kids Need to Help Clean with appropriate ages and expectations included.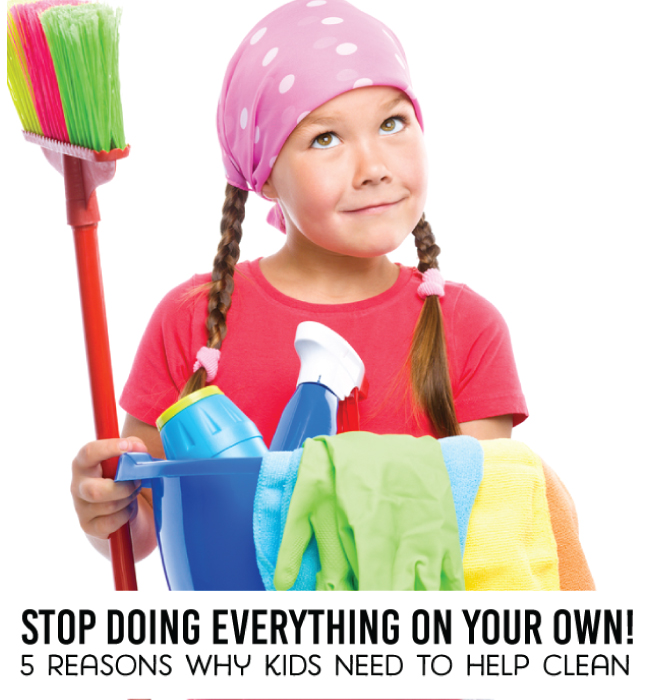 In an attempt to a) get better at cleaning myself (it is definitely not my favorite thing) and b) teach my kids how to clean better, I created charts and printables of all types.  Seeing everything written out and laying out expectations is crucial.  Kids typically like to do the least amount of work.   Help them get past that and teach them the proper way.
In this bundle, you will get a full PDF bundle of the following:
How to Clean the Bathroom
How to Clean the Kitchen
How to Clean Your Room
Job Cards
Daily Cleaning Schedule
Different variations of Weekly Cleaning Schedule
Cleaning Challenge
With bright, colorful designs, you'll enjoy cleaning just a little bit more.

Note: This cleaning portion is part of my All Inclusive Binder.
Other Cleaning Posts
Looking for other cleaning ideas? I've got you covered: