How to clean microwave with only a few things and five minutes! It's quicker and easier than you think.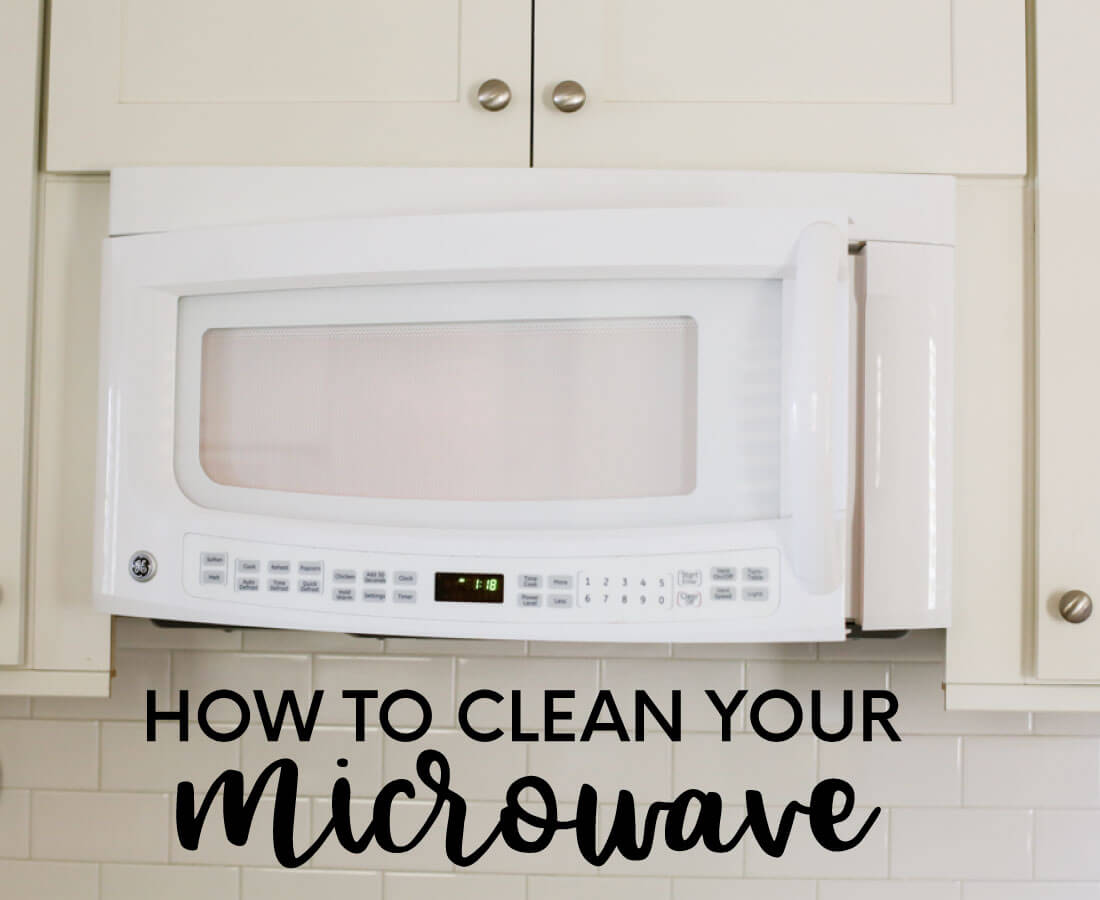 How to clean microwave
What do you do when things are caked on the microwave and you haven't cleaned it up for a bit? Happens to the best of us. Maybe it's not you but your kids or your spouse that don't clean up and then you find crusted on food after it's already hardened. Only five minutes and a few things are needed to clean up the mess.
How to clean microwave with vinegar
It's amazing how many things vinegar can clean! Not only is it inexpensive and I always have it on hand, but it has worked on so many things.
To clean the microwave quickly you need:
a mug
white distilled vinegar
a lemon or lemon juice
a sponge or rag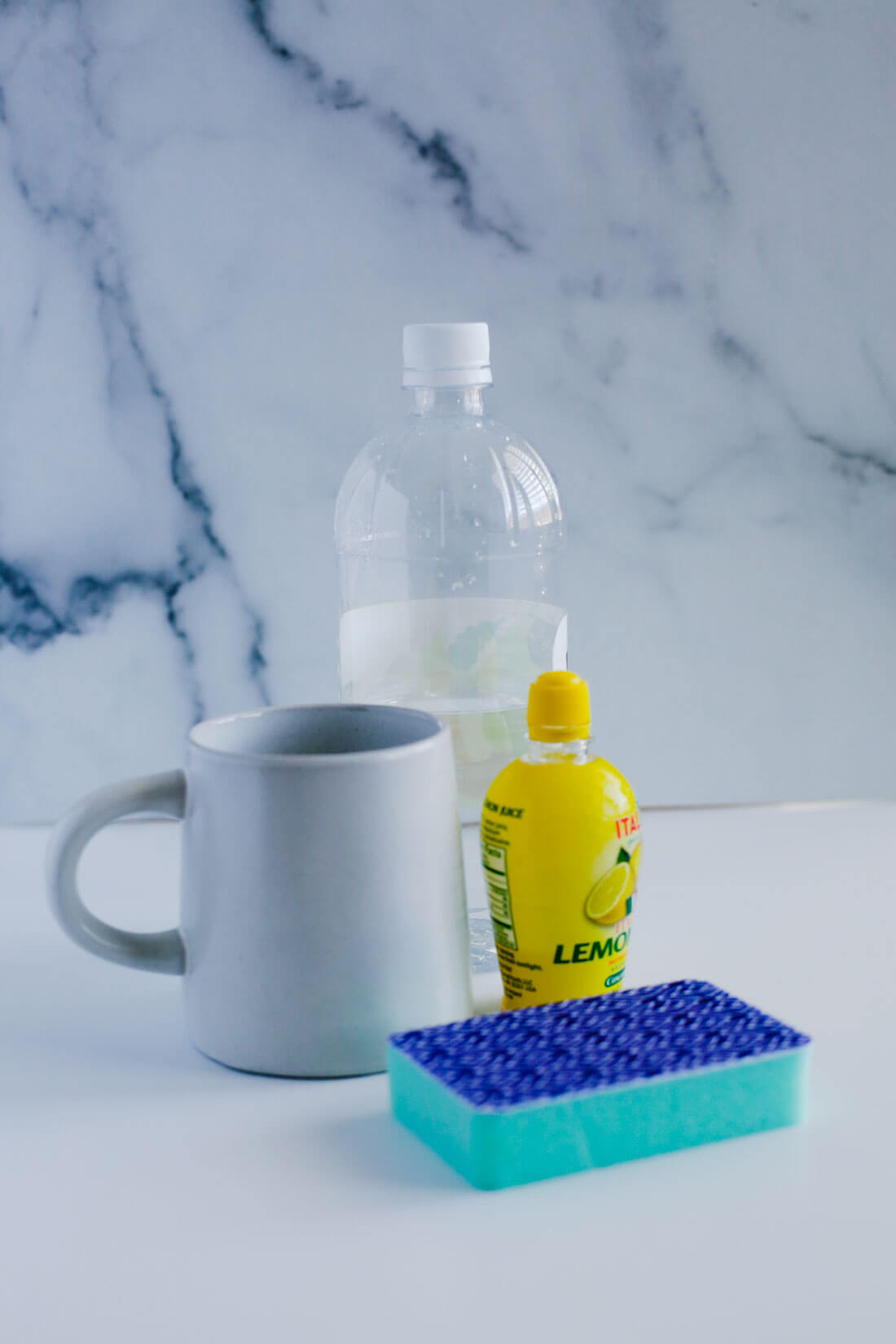 The process is easy – simply add 1/2 c. of water plus a 1/2 c. of vinegar to a mug. Then squeeze the juice of one lemon or a few good squirts of lemon juice into the cup. Heat for five minutes. Use pot holders to get the mug out of the microwave because it will be hot!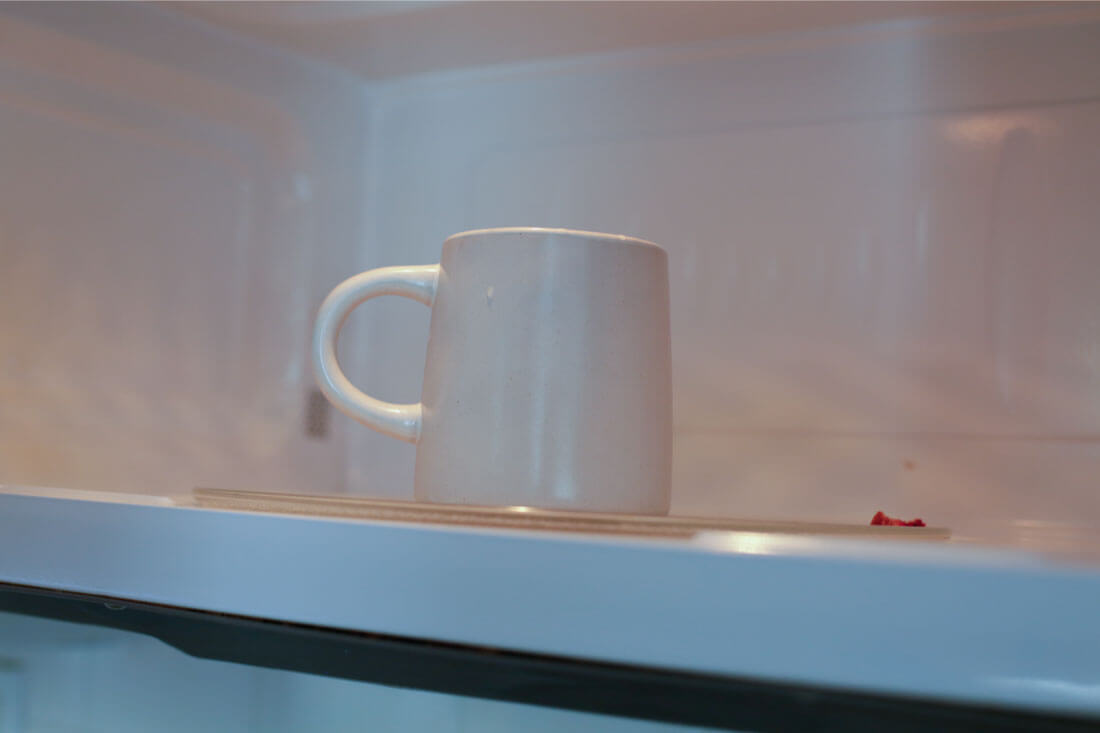 One thing to keep in mind: your kitchen will smell strongly of vinegar. That is the one downside of using vinegar to clean anything.
Make your house smell good with an easy stovetop potpourri. Then you'll have a clean microwave and your house will smell great at the same time.
To avoid having a messy microwave in the first place, consider some of these products:
Other things to clean
Curious how to clean other things in your home easily? Here are some other posts that will help: