Looking for some cute jeans but can't find a good pair of distressed ones?  Let me show you how to do it yourself – how to distress jeans!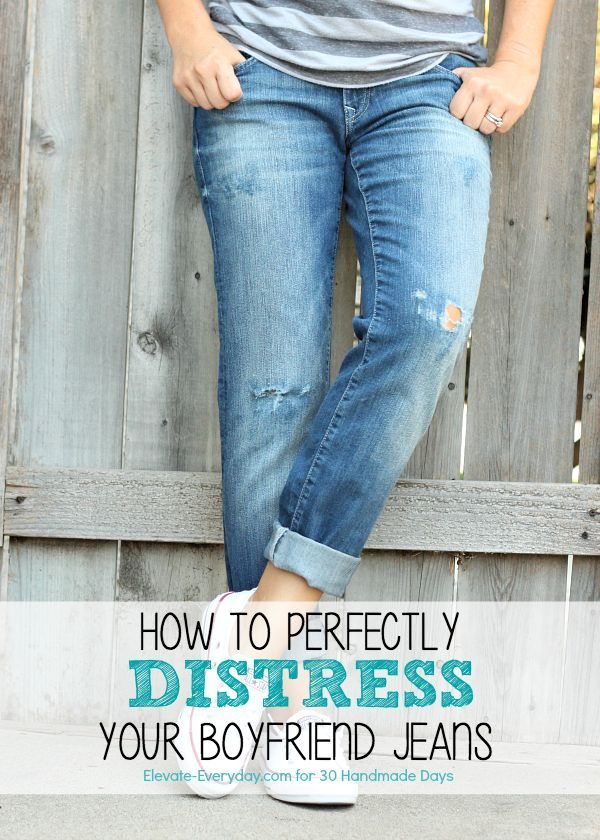 I've been looking high and low for the perfect distressed boyfriend jeans and have come up empty.  When I received the perfect fitting boyfriend jeans in my Stitch Fix box this month they were just missing one thing, they looked too polished.  I wanted them to look "well loved" so I whipped out my cheese grater and went to work.
How to distress jeans
1. Grab your favorite pair of boyfriend jeans (or sign up for Stitch Fix and request a pair of Mavi Sonja jeans (they are exclusive to Stitch Fix ) and your trusty cheese grater.
2. Wear your jeans around for a couple hours or better yet, snatch them out of the laundry.  You'll want the "knees" of the jeans to be stretched out so you can see where the wear pattern would naturally occur.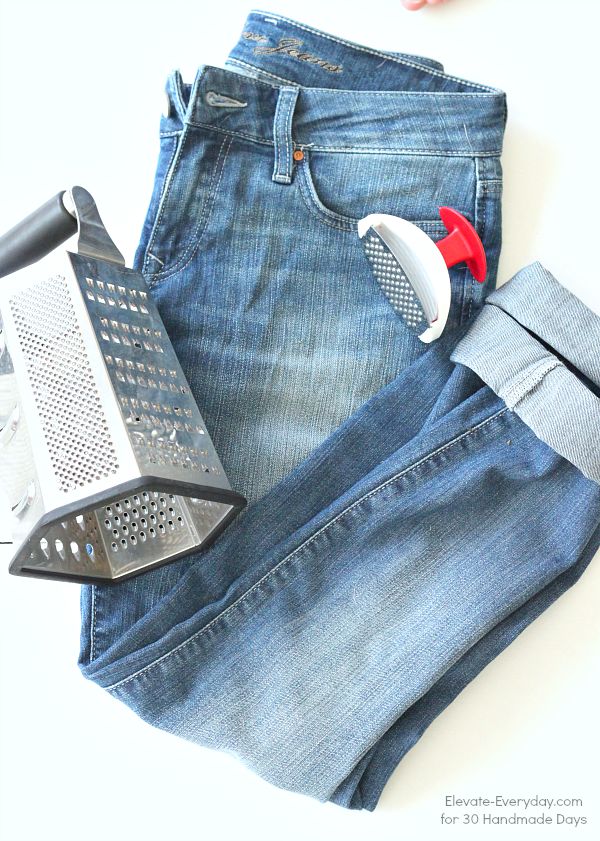 3. Take the zester or micro planer side of your grater and start rubbing back and forth (not up and down) on the lower part of your "knee" on your jean.  It will start to grow "hair", this means you are doing it right.  You want to make gradual progress, not whack right into them.  You can always add more, you can't put them back together.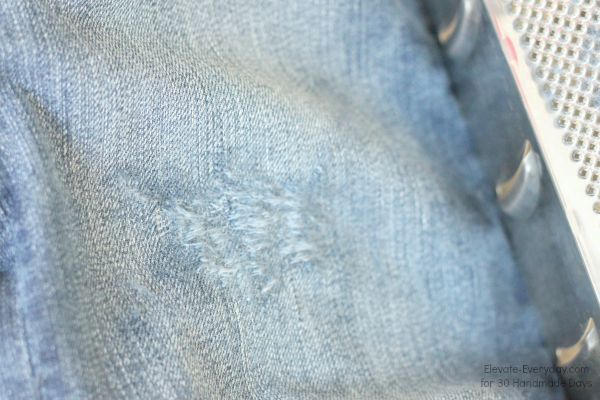 4. Once you start to notice that you have just these little white strings left STOP!  Move over to make it a larger distressed area or move onto another section all together.  It's totally up to you.  I did both knees and also did some smaller sections up by the bottom of the front pockets.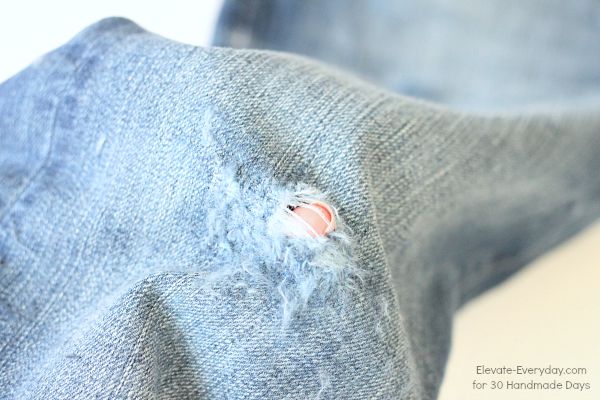 5. Now you need to get rid of all the fuzzies you have created so get your razor from the bathroom and give them a nice clean shave.  My razor has a blade on the top side for trimming sideburns and that worked perfectly for this.  Shave off the fuzzies till you get the look you want and STOP!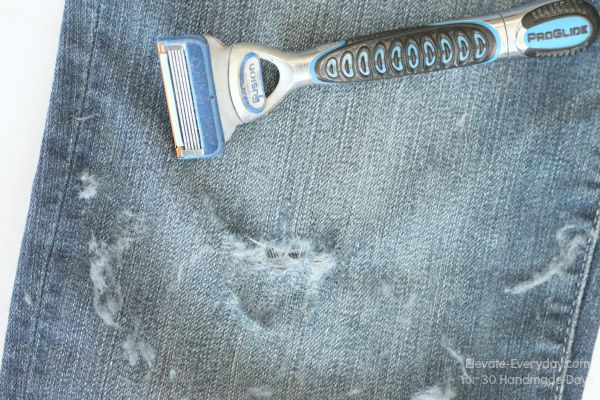 That's it!  Now you've got the jeans of your dreams and the best part is that they will only look better as you wear them in.
If you like this post, you'll like these too: