There's been a lot of hype about Stitch Fix over the last few years.  I thought it was time to get a box and share with you my honest thoughts on the service.  So here it is – my very first Stitch Fix Review.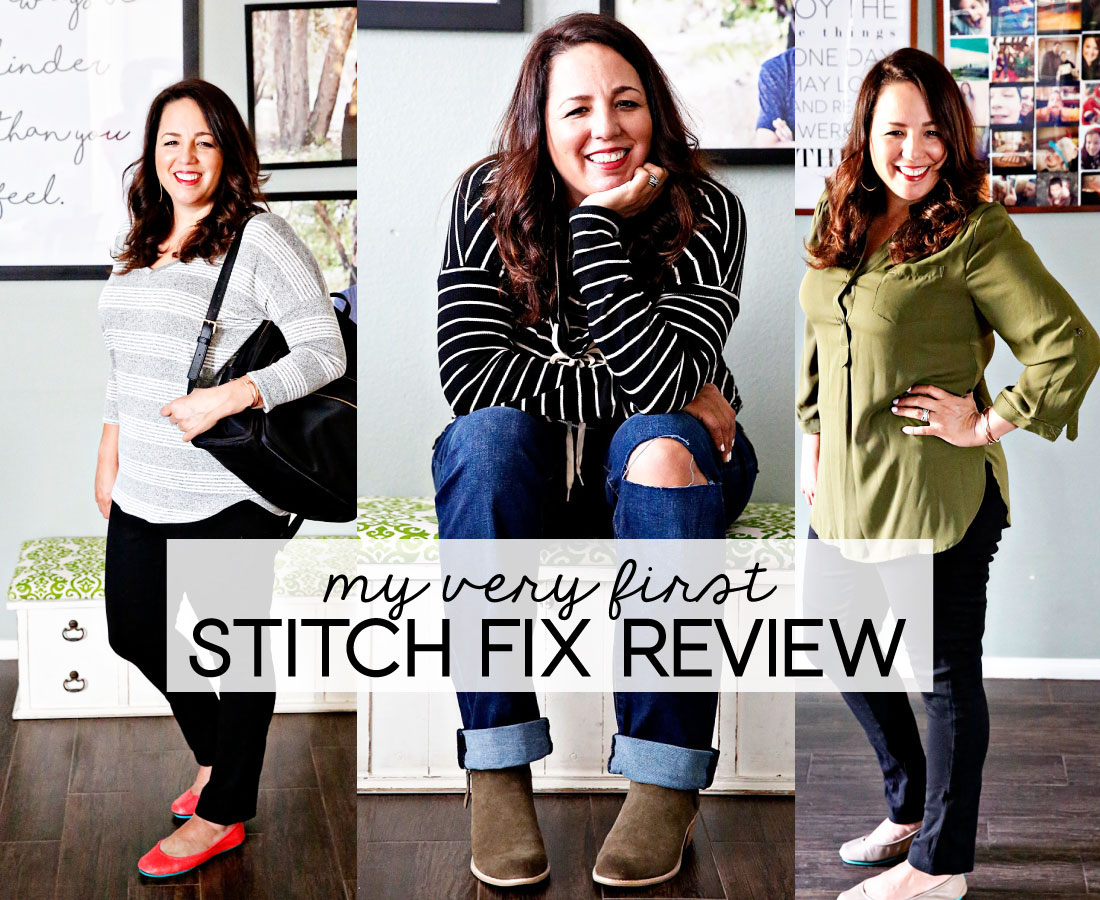 First – I'm not a fashion blogger.  Obviously.  I'm feeling a little vulnerable in sharing these pics because I'm not where I want to be right now weight wise.  But I figure that I've been writing on this blog for almost 10 years now and if I can't be vulnerable and honest here with you… there's a problem.
Stitch Fix

This post contains affiliate links, which means that if you schedule through my link I'll earn a small commission at no cost to you.

If you are interested in signing up, you can find out how easy it is to do — How Stitch Fix Works—  or you can just use my link (I will get $25 credit towards future purchases from anyone who uses the link) to sign up here!
If you want to see some of my other Stitch Fix posts, check these out:
Stitch Fix Reviews
Of all the pictures we took, these are the best of the bunch so I'm pulling up my big girl panties and just going with it.  I took a leap of faith by doing a Facebook Live  with the unboxing of this box and the interaction on there was so fun.  A lot of people said they wanted to see me in the clothes so I said I would definitely try on and report back.
Alright let's see what was in this box —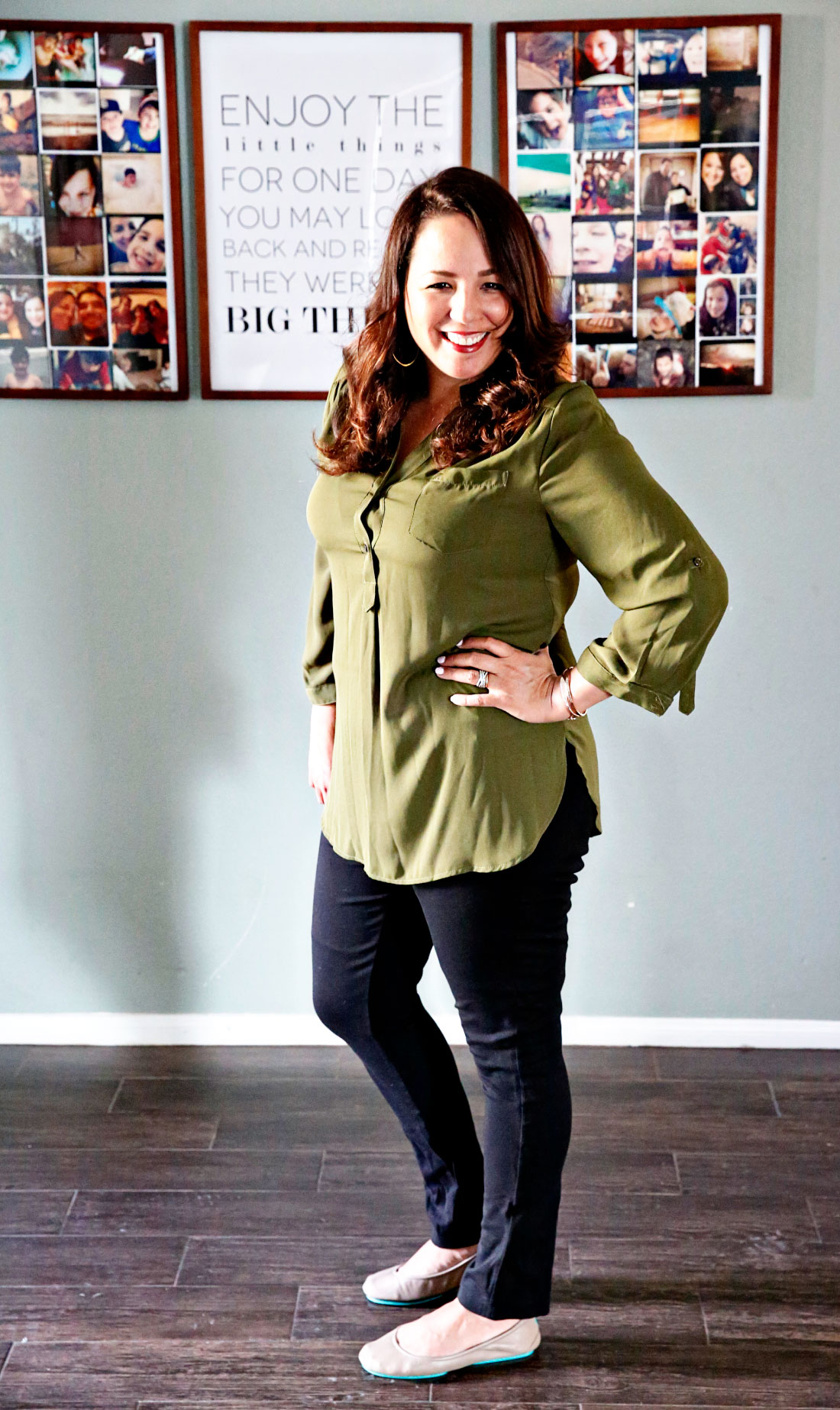 Olive Hawthorn Colibri Solid Tab Sleeve Top, Stitch Fix
Black fitted pants (kind of legging/jegging -ish but amazing quality), White House Black Market
Taupe Tieks Ballet Flats
This olive top is the type of shirt I would normally go for.  It's a rayon type material, comfortable and could be worn out or even for a business trip depending on what it's paired with.   It could be worn with jeans, with a jacket, etc etc.  It's a tad tight on me right now as I'm in between sizes but not too tight that I would return it.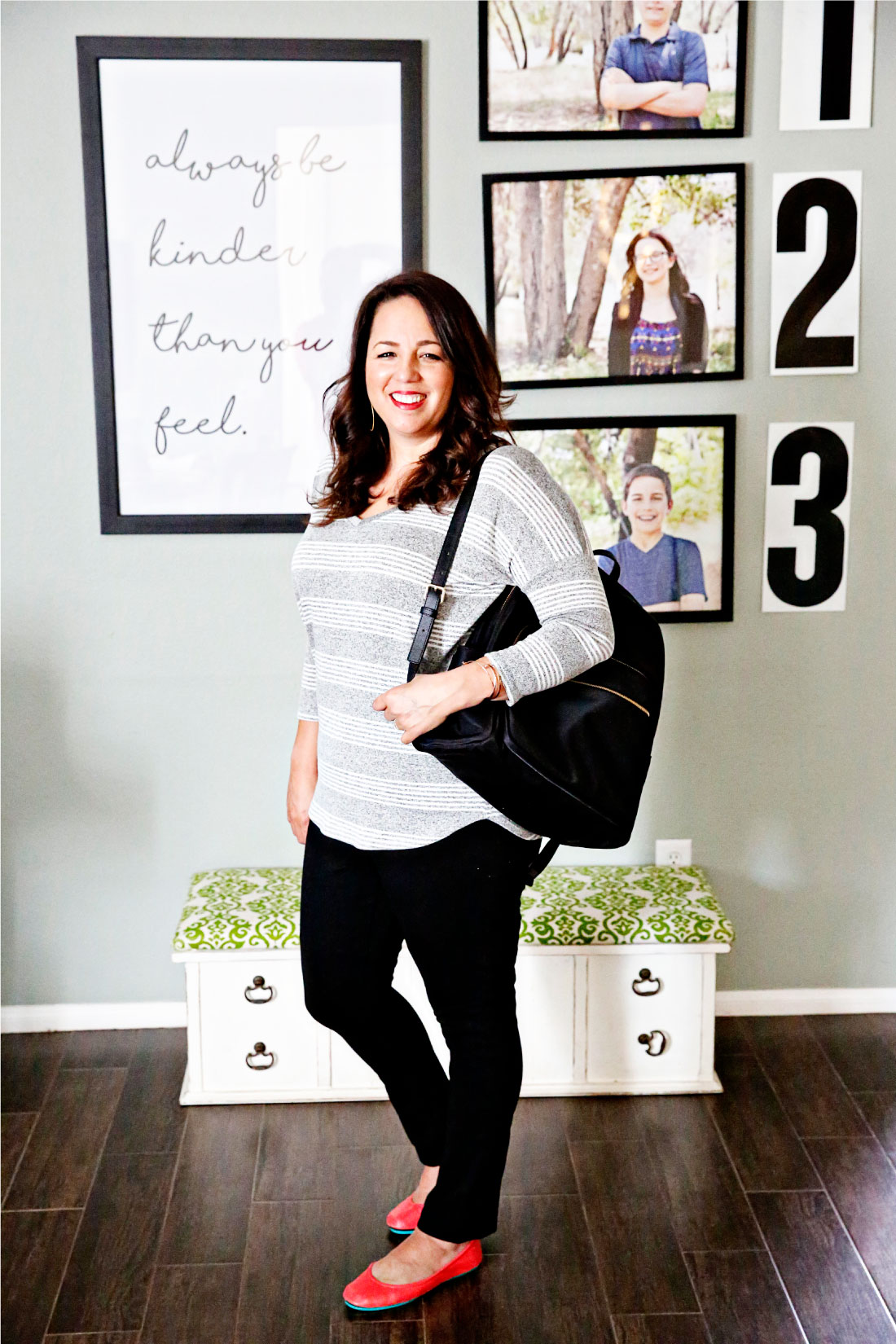 Market & Spruce Careen V-Neck Dolman Knit Top, Stitch Fix
Black fitted pants, White House Black Market
Tangerine Tieks Ballet Flats
Laptop Backpack, Kate Spade (a gift from my Mom for Christmas – loooove it, thanks Mom!)
This top was the first thing I pulled out of from my box.  It is ridiculously comfortable.  So so so soft.  People on FB Live said that Market and Spruce is a good brand.  I'm out of the loop on that.  I wasn't sure how it'd fit because it looked big but it was actually just right.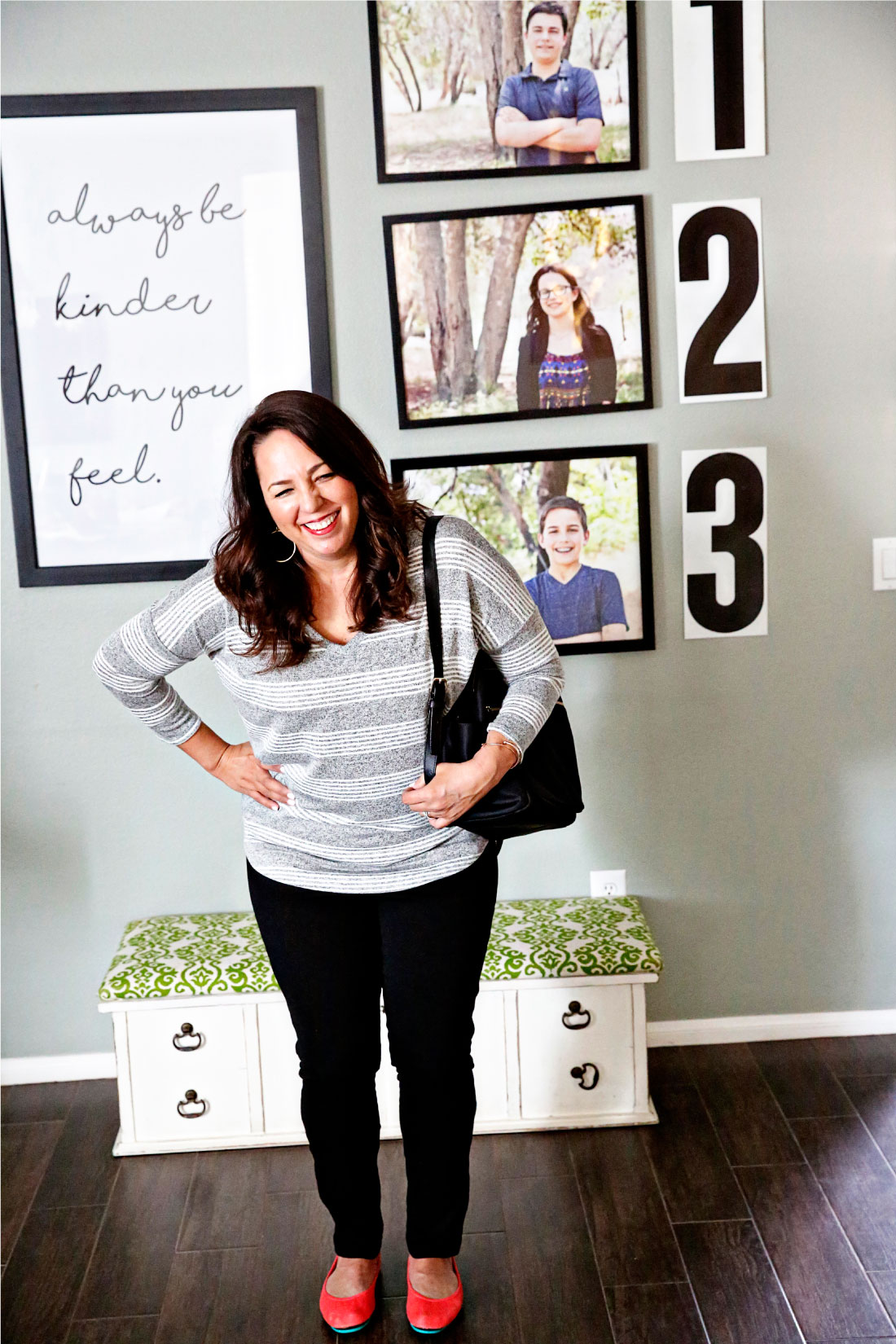 (One of the things I love about Josh is that he makes me laugh… clearly he is doing that here)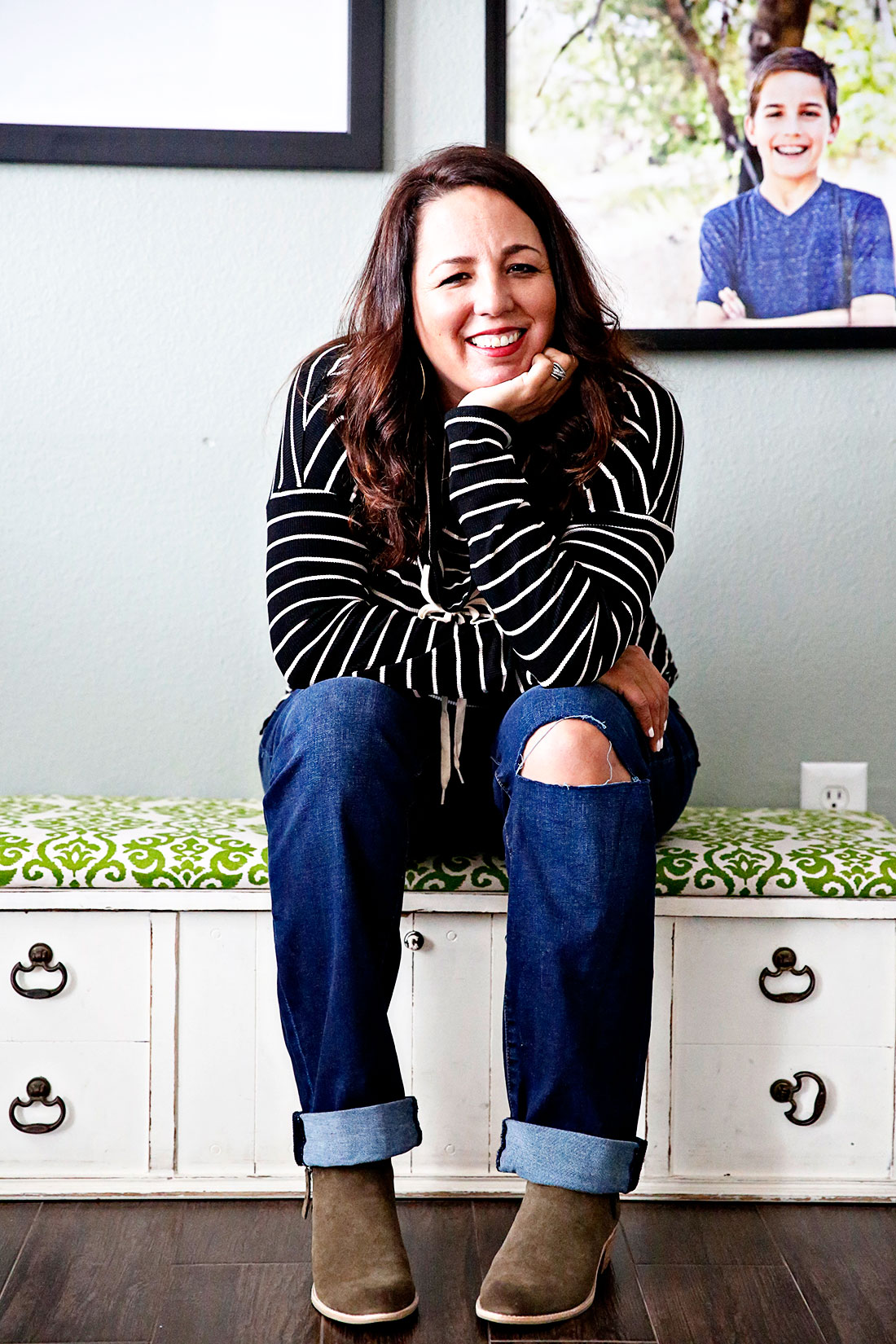 Steve Madden Tobii Bootie, Stitch Fix
Kut from The Kloth Kate Distressed Boyfriend Jeans, Stitch Fix
Staccato Tarsin Cowl Neck Knit Top, Stitch Fix

Of all of the stuff in my box, my favorite had to be this whole outfit.  I'm obsessed with stripes.  I had a hard time describing the texture of the cowl neck on FB Live because it's kind of waffle like but it's knit too.  Either way, it's another amazingly soft top.  The truth is, it's the least flattering on me.  Josh even said so (which he doesn't ever like saying I don't look good- sweet guy).   It just makes me look kind of rolly polly.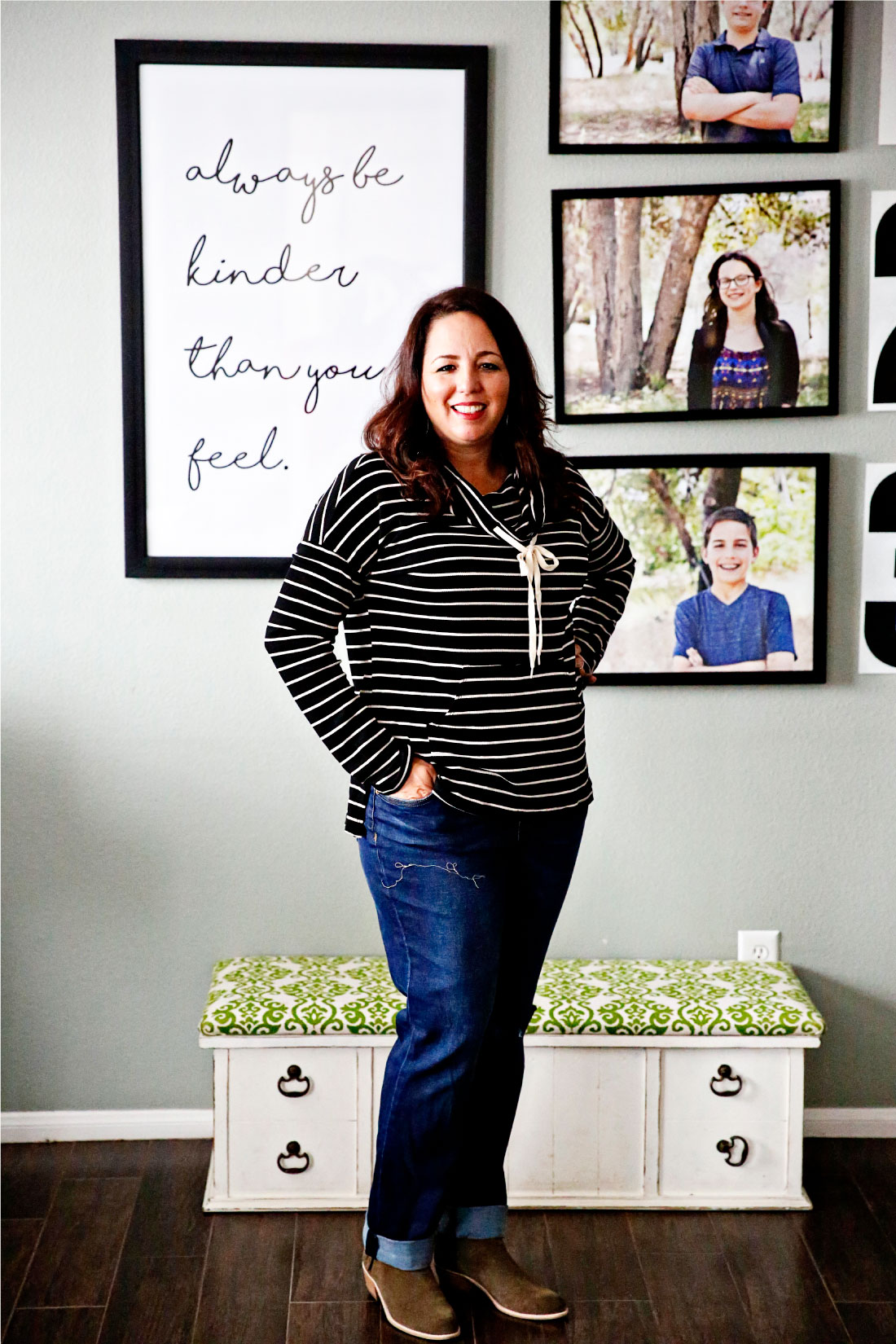 The jeans are soft as butter.  I will have a hard time wearing anything else because they feel so good.  Amazing!  I hadn't heard of the brand but people on FB said it was really good.  Clearly I need to crawl out of the cave I live in and do some more shopping.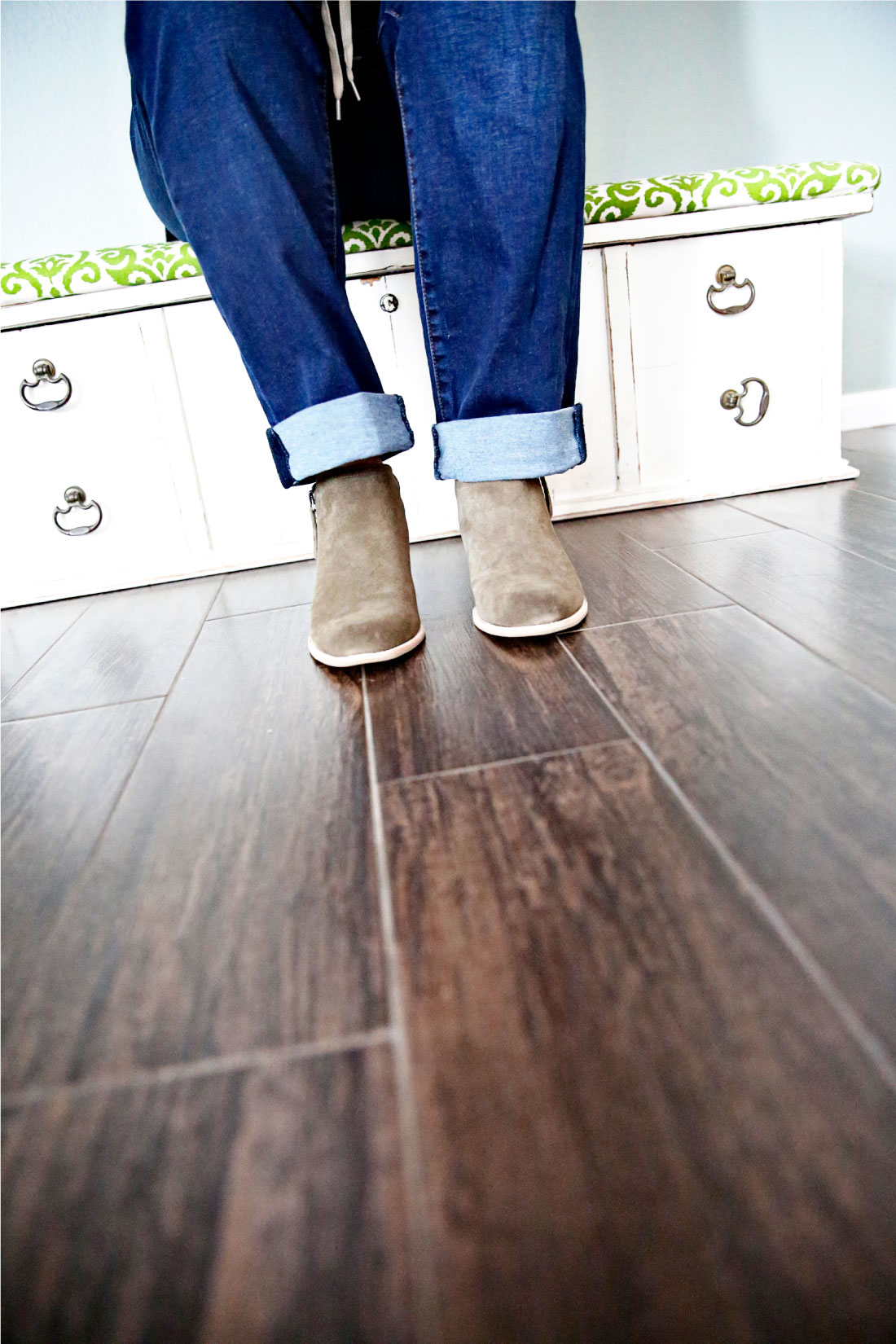 Let's talk about the booties.  Oh my – the booties!! I love love love love them.  They are so cute and comfy.  They have zips on the sides.  They will look good with just about anything.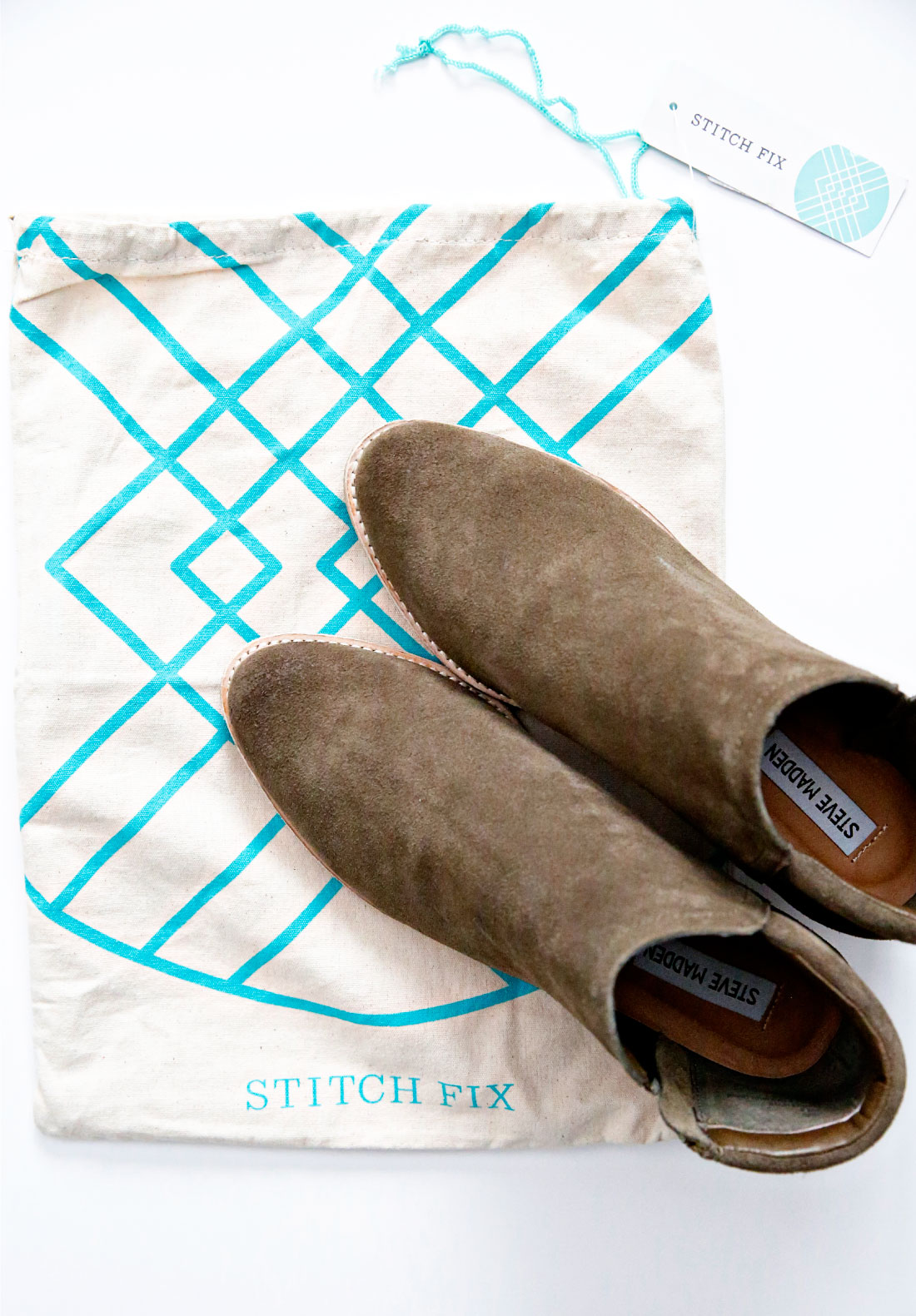 The booties even came in the cutest bag.  I kind of squealed when I saw them.  Oh my gosh – love them!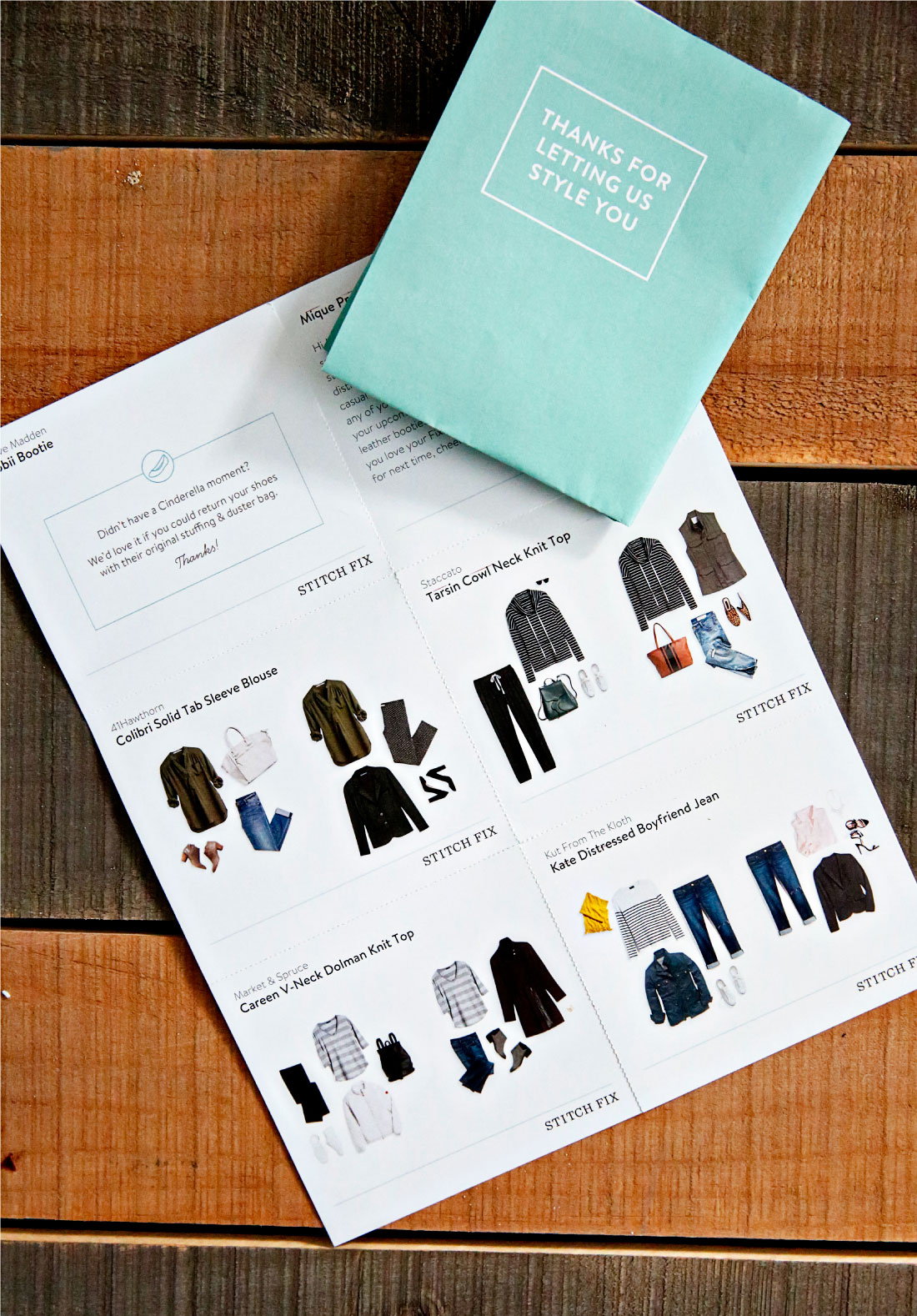 I love this card that my stylist put together.  These outfits are adorable and I'd love to look this pulled together any time! It helps me put things together that I wouldn't have otherwise.  The cards come with each box.
Pros about Stitch Fix:
Convenience:
I work a lot these days. I love what I do.  But I don't have as much time to look for clothes and having someone else pull outfits together for me is dreamy!
Stepping out of my box:
I definitely tend to stick to the same type of clothes.  I get in my comfort zone.   Having someone else style me helps me to step outside of that a bit and also keep me on trend.  Pretty fun!
Easy to return:  this is one of the things that held me back originally.  I thought if I didn't like something that it'd be a pain to return but they make it super duper easy.  You just throw what you don't want in the bag and drop it off at a post office.
Cute clothes!
This is the most obvious one –  the cute clothes just arrive at your door.  If you have a good thing going with your stylist, you will end up with lots of cute clothes.
Cons about Stitch Fix:

Price: I will say that I'm more of a Target and Marshall's shopper than a Nordstrom shopper.  So some of the prices are higher than I would usually spend.  But as I've gotten older, I've come to know the value of quality.  I'd rather spend more money on a few good, high end things than a little bit on a lot of things that fall apart.  This is more a recent mind shift for me.    If you are on a strict budget, I wouldn't advise Stitch Fix.
Quick turn around time: This isn't a huge deal but something that you need to be aware of.  You only have 3 days to decide if you're going to return something.  That's not a lot of time.
What I decided to do with this box:
I loved the entire box that my stylist put together.  I feel like she "got me" already.  Which is amazing. After trying everything on, I thought I was going to send the cowl neck back because it isn't the most flattering on me, even though it's sooo comfy.  But when I calculated the total, it pretty much wasn't worth it to me to send that one item back.  I save more by getting the whole box than by sending something back.  And I will for sure wear the cowl neck just maybe not out a lot.   But I work from home and I'm usually in pajamas so that is definitely a step up.. plus I love the feel of it.
The breakdown in price:
Olive Hawthorn Top: $48
Market & Spruce Top: $48
Stacatto Cowl Neck Knit Top: $48
Kut From the Kloth Jeans: $88
Steve Madden Booties: $90
Subtotal: $322
Stylist fee purchase credit: -$20
Buy all 5 Discount – 25%: $80.50
Total after discounts: $221.50
I feel like these prices are pretty right on for what I got.  The tops are great quality and cute.  The jeans are amazing and I will wear them a ton.  The booties are heavenly and pretty standard price.  You definitely get what you pay for!
The truth is that I've had a few boxes in the past but I haven't kept much.  I think maybe because I wasn't clear enough in my info?  Maybe because they just didn't get me?  Maybe because I'm usually in between sizes and that can be challenging for stylists?  This is the first box that I'm keeping the entire thing.  I think my stylist and I are a great match.  I'll still review each item and direct her to this post she can see the items on me.
Can't wait for the next fix!
Remember that if you're interested in signing up, you can use my link (I will get $25 credit towards future purchases from anyone who uses the link) to sign up here!
Have you tried Stitch Fix?  What has your experience been like?