I can't help but drool over pasta salads.  This Italian Tortellini recipe is one of the best I've had in a long time.  It takes a little prep but is well worth the effort.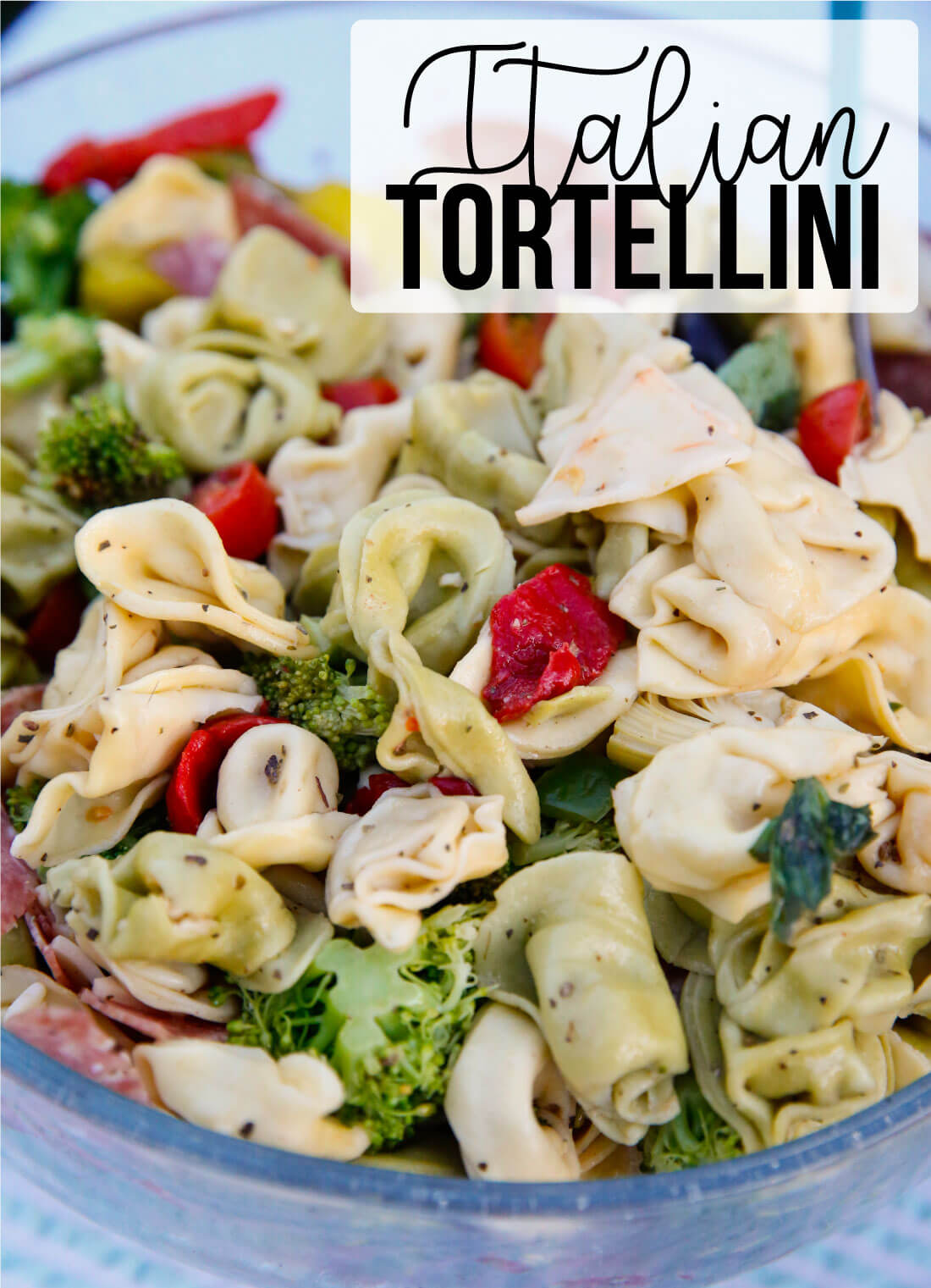 If you go to potlucks, consider bringing this tortellini recipe.  It's colorful, delicious and people will be asking you for the recipe! The awesome thing too is that when you chill it in the fridge, the flavors combine together even more and leftovers are so so good.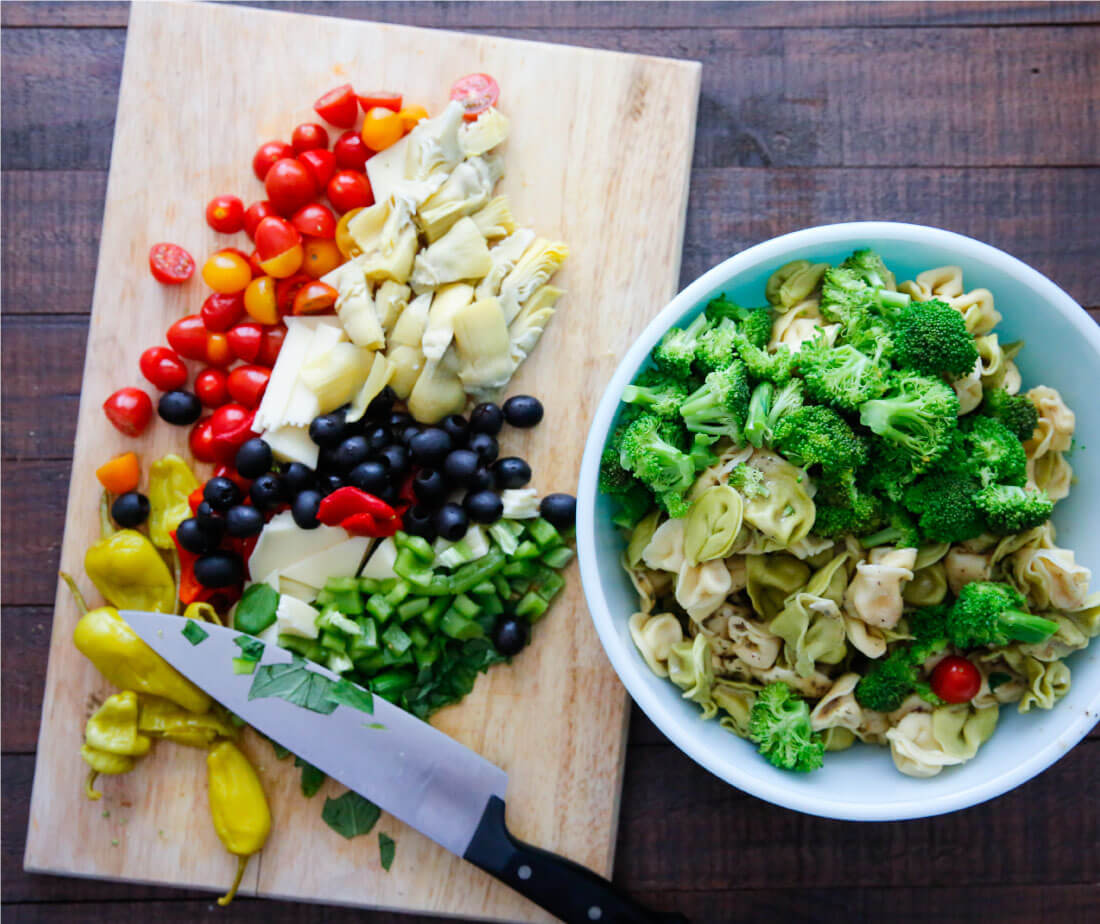 Don't all those veggies look amazing?  

Italian Tortellini
Ingredients
2 9 oz. pkg of fresh cheese tortellini
1 c. broccoli florets
1 large stalk celery sliced thin
2 ounces green bell pepper sliced thin
a few thin slices red onion
1 c. grape tomatoes
1 c. pitted black olives, drained
½ c. artichoke hearts
½ c. roasted red peppers, sliced
8 whole pepperoncini
4 slices pepperoni
¼ lb sliced provolone cheese cut into triangle shapes
¼ cup fresh basil chopped plus more for garnish
Dressing
¼ cup red wine vinegar
½ tsp kosher salt
½ tsp freshly ground black pepper
1 tsp dry basil
1 tsp dry oregano
1 tsp granulated sugar
1 tbsp Dijon mustard
¼ cup extra virgin olive oil
Instructions
Make the dressing by putting all dressing ingredients except olive oil in a medium bowl and whisk. Very slowly drizzle in the olive oil while whisking. Set aside.
Prepare vegetables, meats and cheeses, set aside.
Fill a medium sauce pan ¾ with water and bring to a boil.
Blanch broccoli by plunging into boiling water for 30 seconds and remove.
Place on paper towels to drain and cool.
Bring water back to a boil and add packages of tortellini.
Cook according to package directions.
Drain and add to large bowl.
Pour dressing over hot tortellini.
Add broccoli and other ingredients to pasta.
Toss to combine.
Cool completely before serving in the fridge.
Garnish with additional basil if desired.
Recipe slightly adapted from A Family Feast.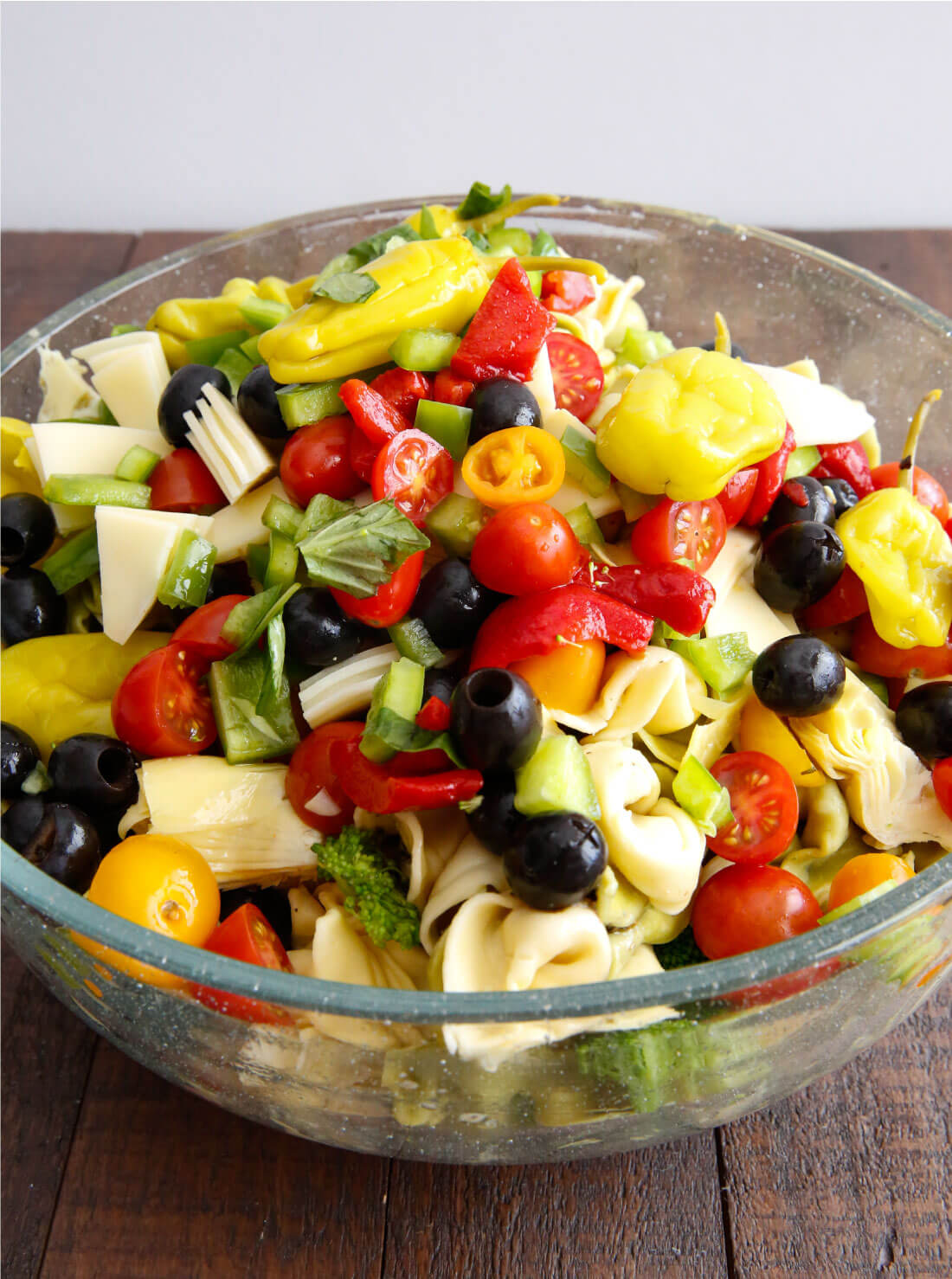 I made this salad for our Outdoor Summer Party and it was a big hit!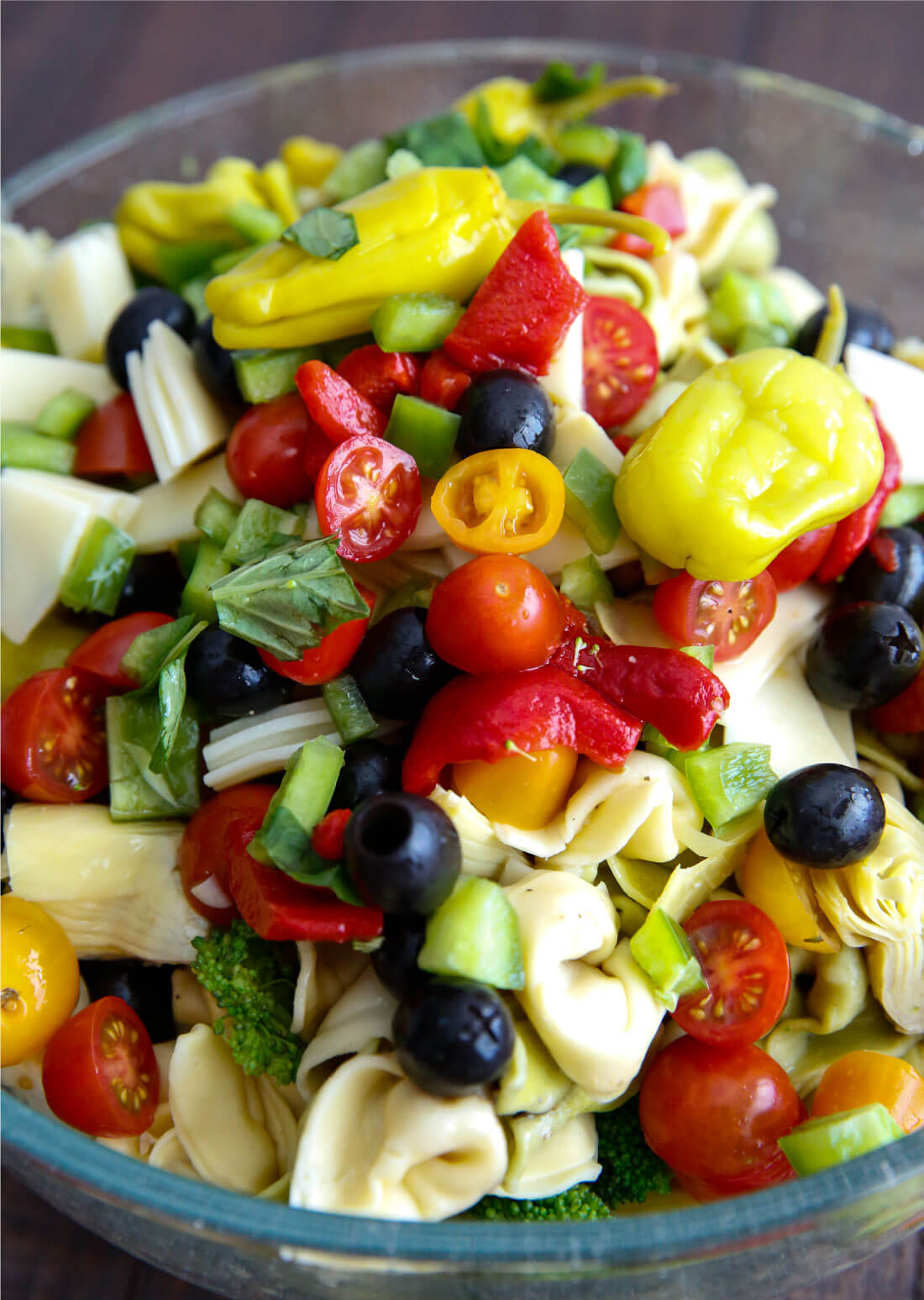 If you like this recipe, you'll love these ones too: