Having a daily checklist to use will help your kids prioritize and become more responsible!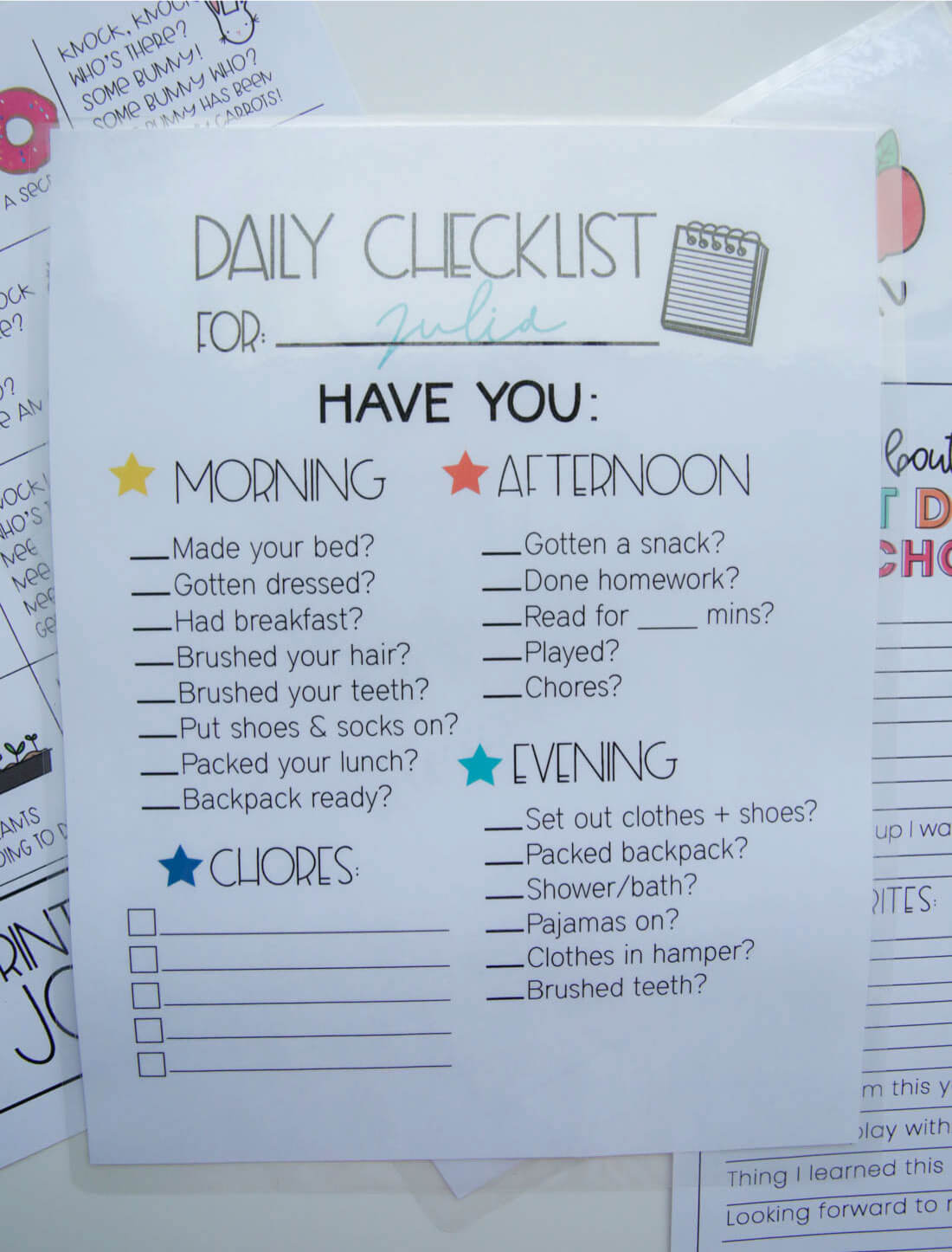 Checklist
Over the years I shared TONS of printable ideas for kids.  Not only do I enjoy creating and sharing them, but I'm always trying to come up with ways to encourage my kids.  We've tried lots and lots of ideas to motivate each of my kids to get all of their things done, be more responsible and independent.
If you like this post, you'll like these too:
There are a few ways that you can use this printable.  I like pulling out my laminator and using it to make the list last longer.  You can print it on cardstock and use dry erase markers to check things off daily.  You can also add it to an 8×10 picture frame and dry erase markers with that.  OR you can print it off daily and have your kids check things off using a pen or pencil.  Most kids do so much better with visual reminders! And it might help cut down on nagging from you.  No promises though!
This daily checklist is a part of my Back to School Bundle – with over 10 editable printables, you can fill in their name, change each item to better suit your kids specific needs.