Back to School is right around the corner and I've got a back to school bundle to make life a little easier!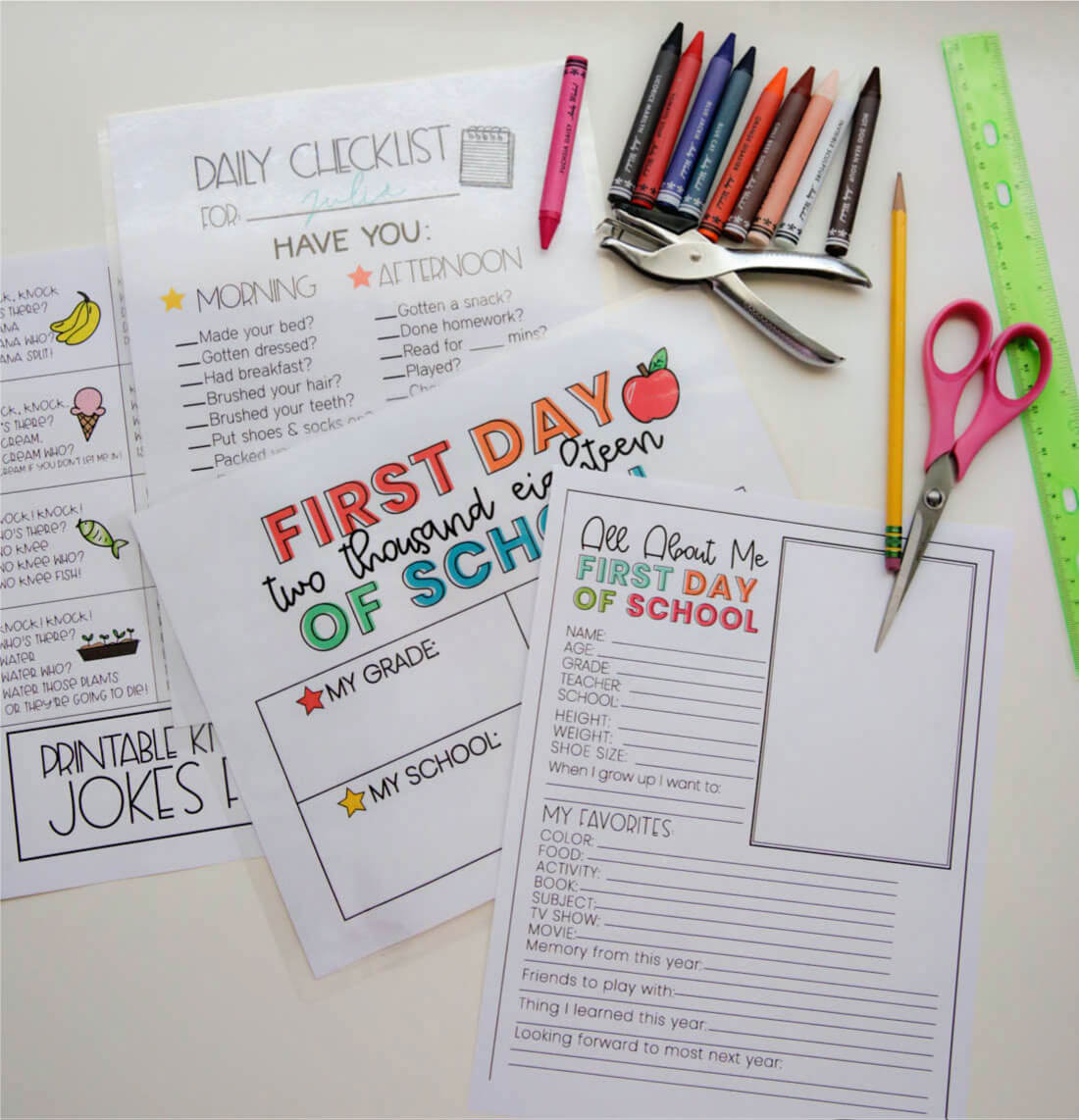 It feels like just a little bit ago that I was sharing a summer bundle and here I am sharing a back to school bundle. Time flies!! Our summer felt like the fastest one yet. To get ready for the craziness that back to school brings, I designed a bunch of printables. I decided to offer them for a small fee for 30days readers.

Here's what is included in this bundle:
First Day of School Sign
First Day of School Fill In
Daily Checklist
Printable Jokes for Lunch Boxes
Back to School Coloring Sheet
After School Conversation Starters
August – December 2019 Calendar
This is an ALL NEW set of printables. It only includes my printables and you can only get it from me. Yay! The awesome thing is that I made them all editable. You can download and add your kids names to the printables, change some of the chore names, etc.
Here's how you do it – download the file, open in Adobe Acrobat (they offer a free trial). You can also try to use Microsoft Word. Open the file and click "Edit text" to fill in your own rules.
The fonts that I used for these printables are:
San Serif font – Neue Einstellung
If you don't have these fonts installed, it will default to standard fonts in Adobe Acrobat. You can also switch out fonts for other ones if you'd prefer too. You can download all kinds of fonts for free from DaFont and Font Squirrel.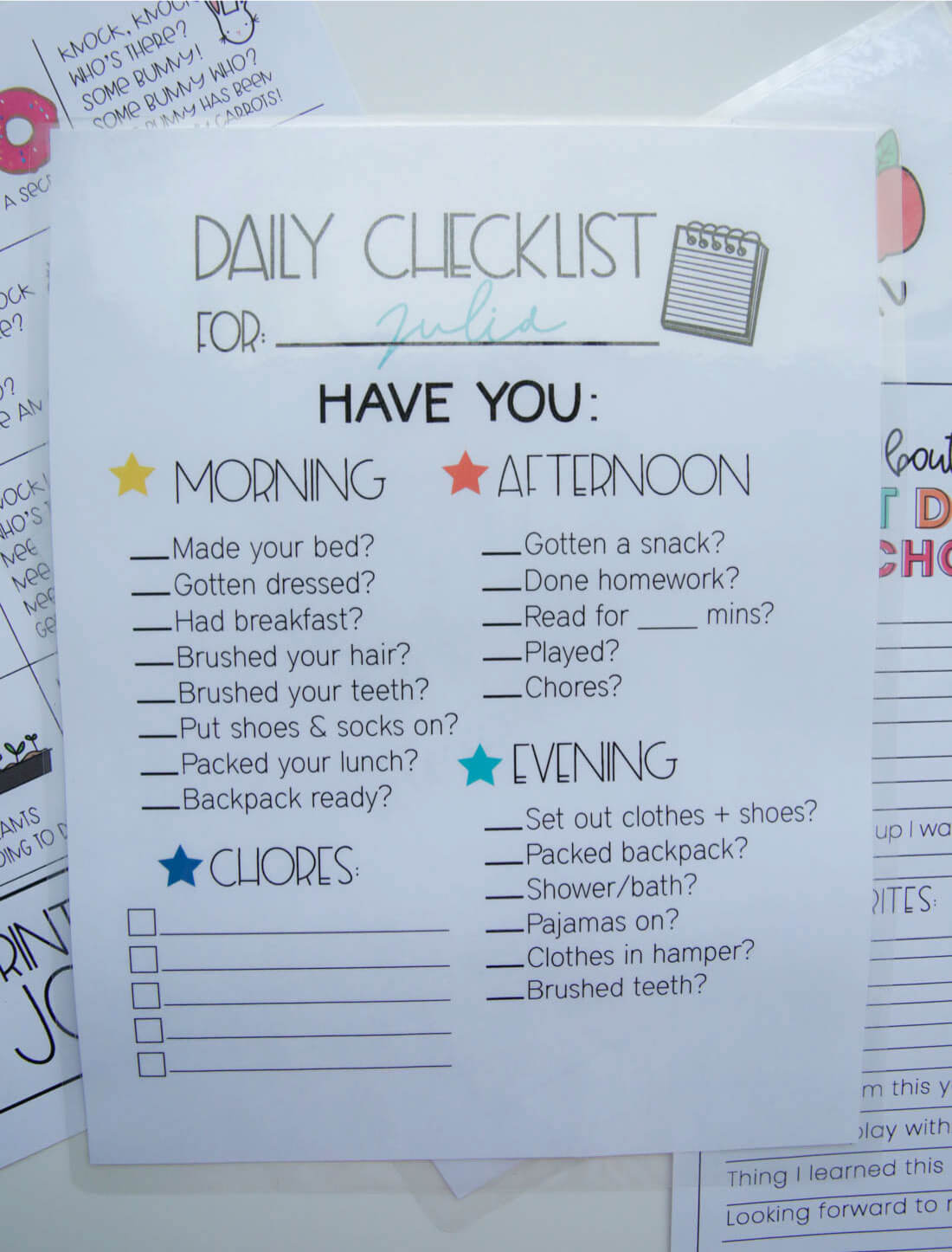 Looking for other back to school posts?