Looking for some fun Mother's Day gift ideas?  I've got the perfect printable and other ideas that you'll enjoy.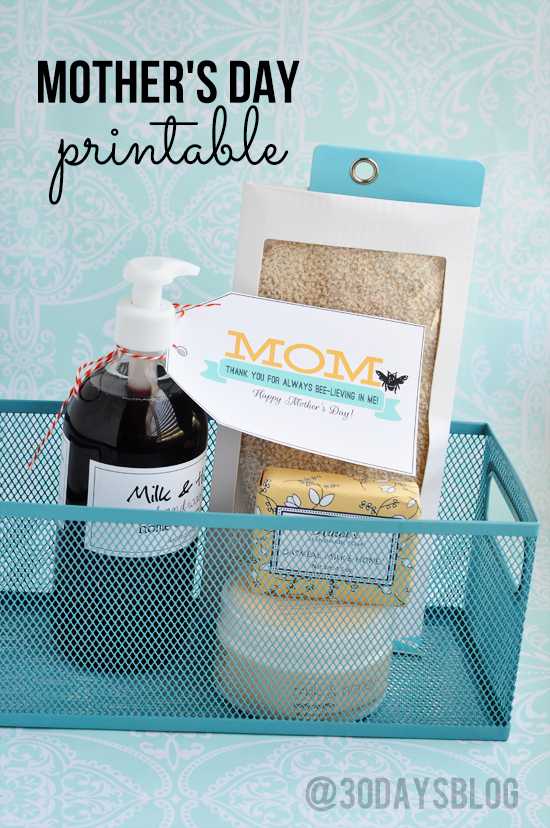 When I saw some honey bath products I thought of a simple idea for my mom.  She has always loved baths.  She used to escape to her bathroom for a bubble bath almost every night (I'm sure to get away from us noisy kids).   So I put them together in a little basket and attached a card.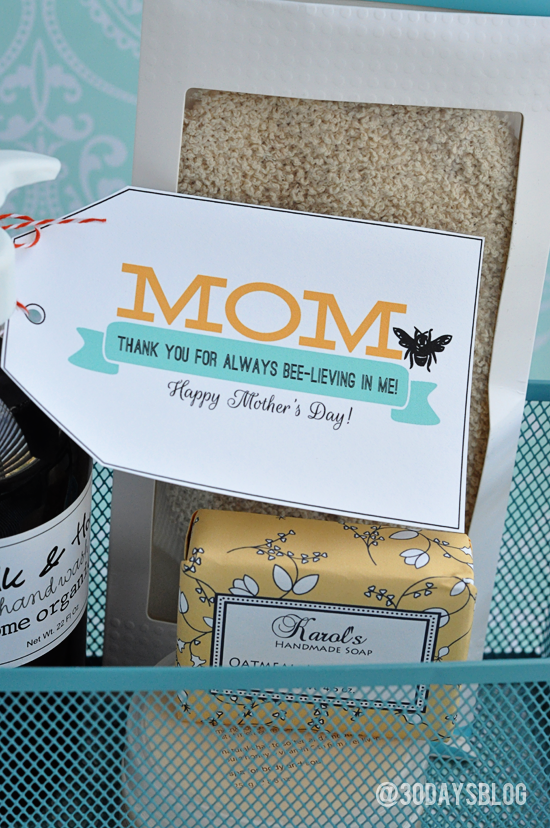 Included in my basket is Oatmeal and Honey soap, Milk and Honey body butter and wash, and a bath mitt.  I couldn't resist the bee pun: "Mom, thanks for always 'bee-lieving' in me!"  You could attach this card to anything you want but isn't it cute with all the subtle bee things?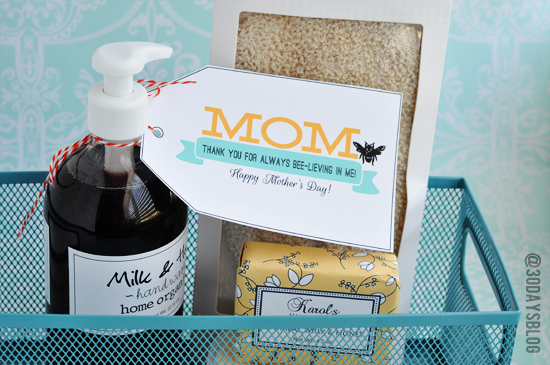 Download this Mother's Day tag.
Mother's Day Gift Ideas
Here are a few other Mother's Day gift ideas that you might like to make: