If your mom has a sense of humor, she'll love these FREE Printable Funny Mother's Day Cards! There are four different card designs to choose from!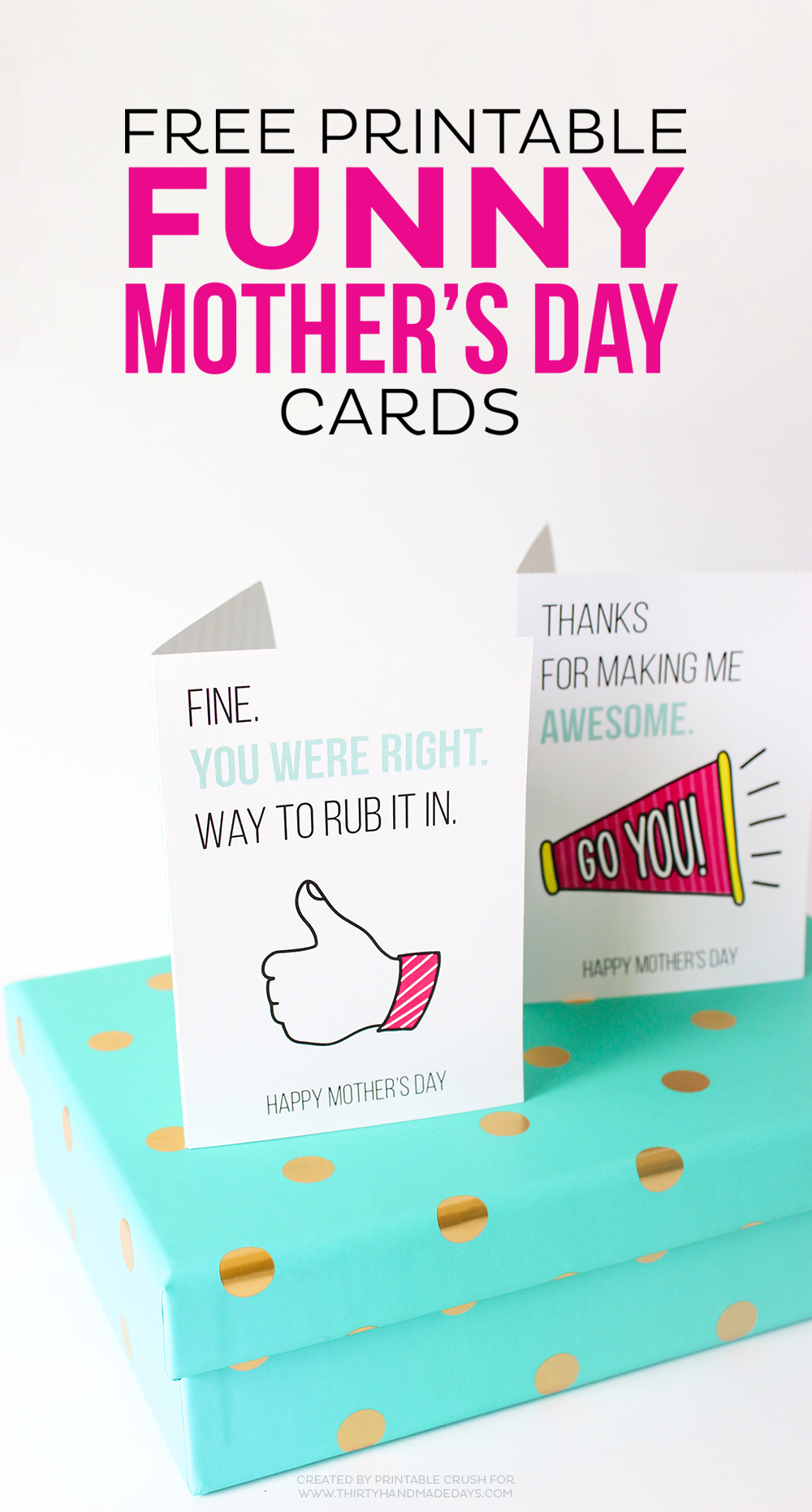 Hey, everyone! Erin here from Printable Crush with more fun and FREE Printables! I think one of the best things about my mom is her sense of humor. She loves to laugh, and she never takes herself too seriously. I don't either, so I had to make these FREE Printable Funny Mother's Day Cards!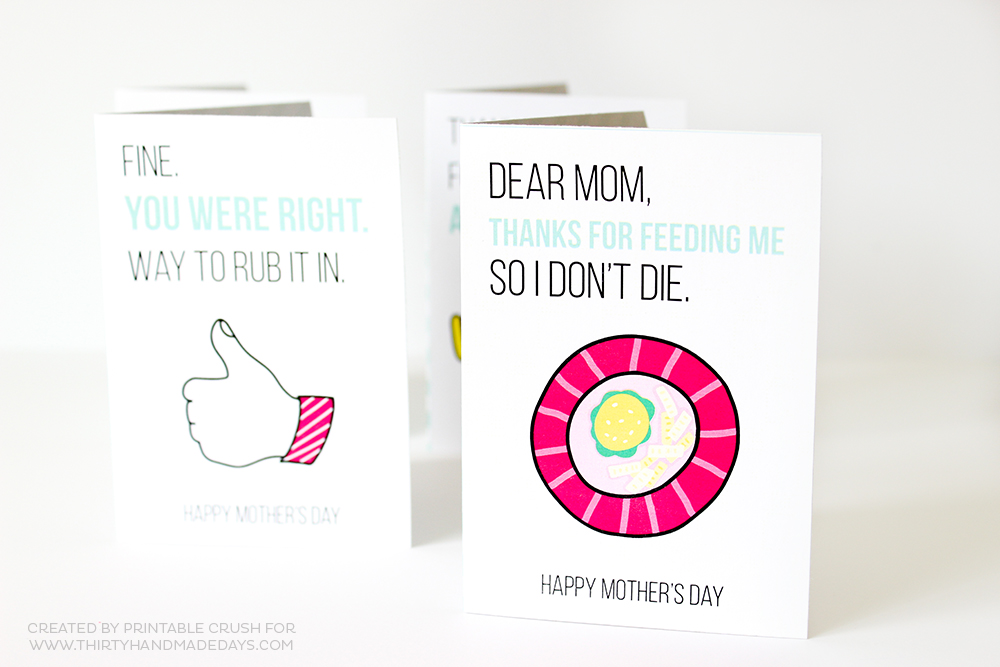 Mother's Day Cards
These Funny Mother's Day Cards have four different quotes:
Thanks for Feeding Me So I Don't Die
Fine. You Were Right. Way to Rub it In.
Thanks for Making Me Awesome,
You're My Favorite. Don't Tell Dad.
If you like this post, you'll like these too:

I think the "Thanks for Making Me Awesome" Mother's Day Card will give my mom the biggest laugh. Apparently, my self-confidence is hilarious. I would give her the "You Were Right" card, but I don't know if I'm ready to admit that yet. I may have to wait until my kids are teenagers for that one.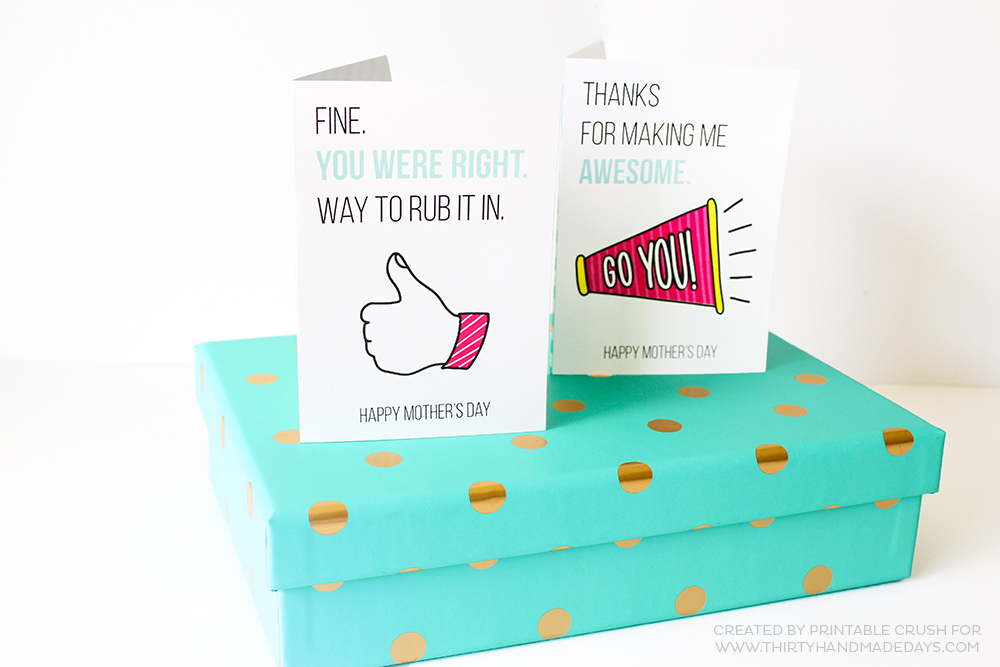 To make these, you'll just print them out and cut them with a paper trimmer, and fold them down the middle. I use a Score Board, so my folding lines are cleaner. I also have to recommend the Cutterpillar for cutting paper. I go through cutting boards so quickly because of the many printables that I create. It self-sharpens, plus it has a light at the edge of the board so you can tell exactly where you'll be cutting. One more thing, it has a guard so that you won't cut yourself! I let my young children use it. They're not sponsoring this post; I just thought I'd tell you about my new favorite thing! It's seriously amazing for cutting all my printable cards.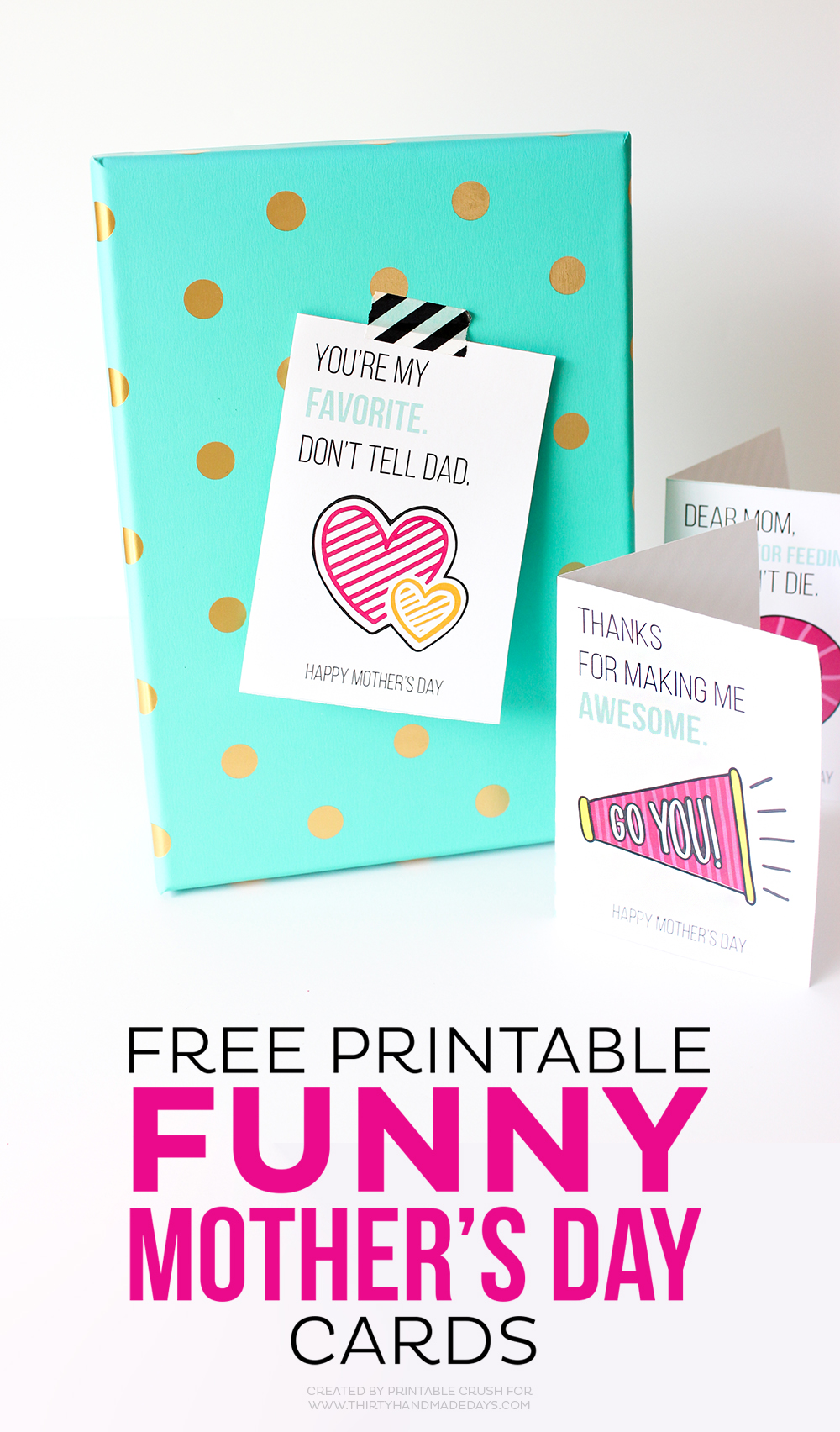 If you liked these, be sure to check out my blog, Printable Crush, for hundreds more Free Printables, and some fun and unique Mother's Day Gift Ideas.