Use this simple printable daily cleaning schedule to help you tackle the trouble areas of your home.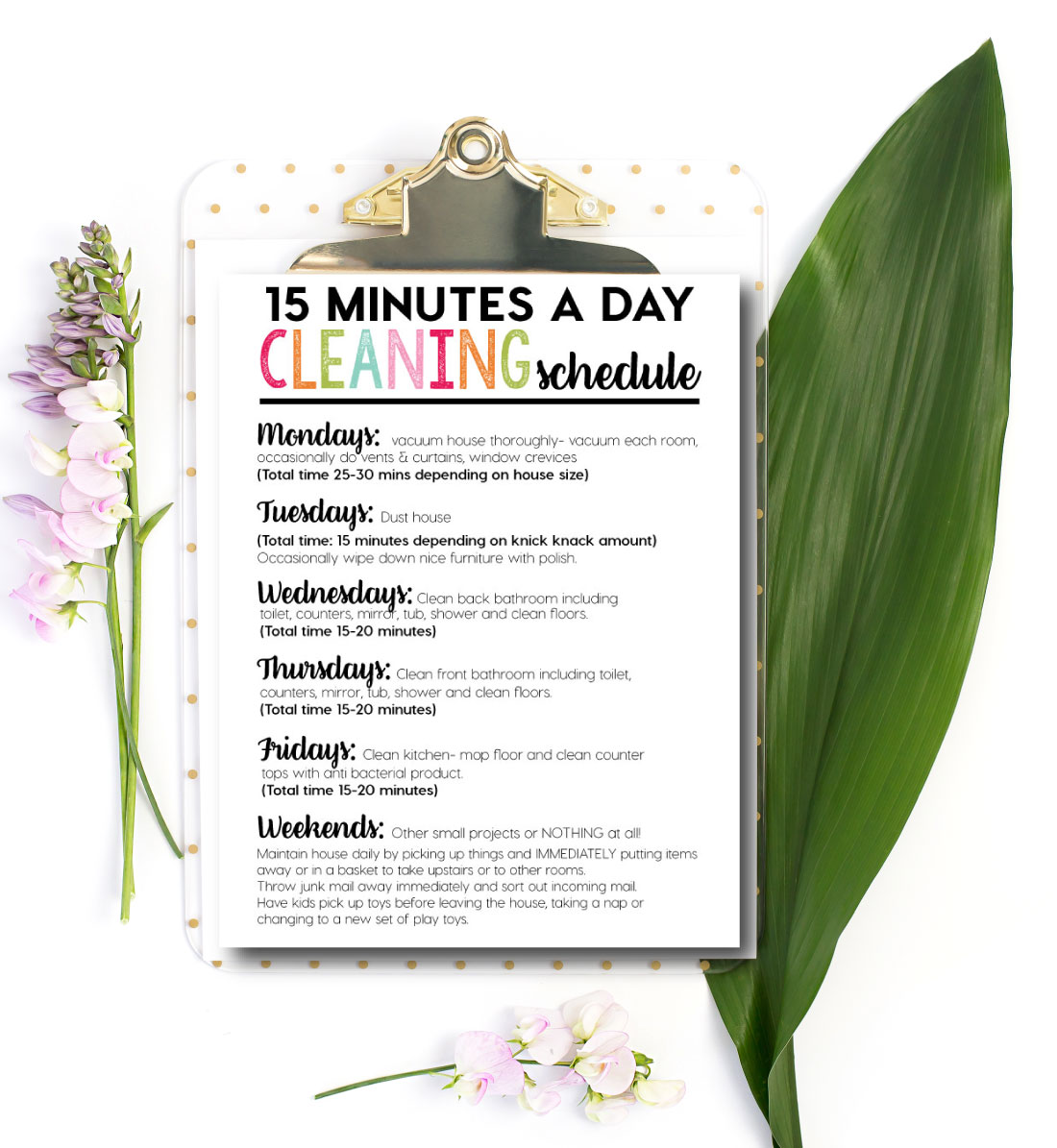 Recently Becky from Organizing Made Fun shared her tips for a 15 minutes a day cleaning schedule. She is someone I greatly look up to when it comes to cleaning and organization. She has a place for everything and really excels in keeping a well thought out home. That is something that I desperately want but have had issues with for a very long time. I think it's something that I need to re-train my brain to do.
I know there have been some conversations about what is doable for a stay at home mom versus a work mom or a work from home mom. Some things work for one, others do not. My whole outlook is – do what works for your family. If it doesn't work for you, no worries! Try something else. Until you find something that DOES work.
Here are a few other cleaning schedules that might help: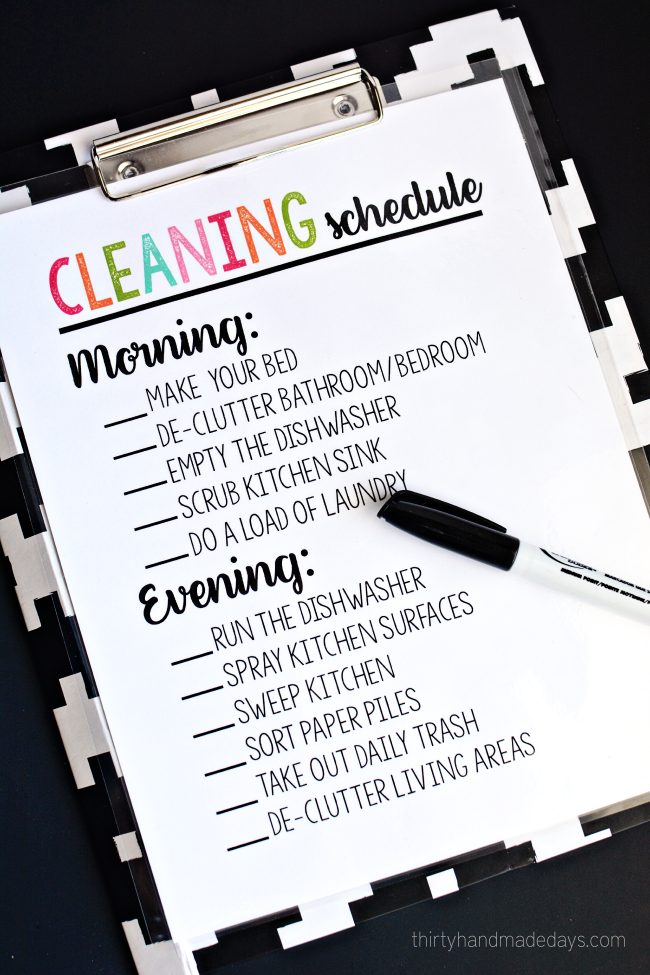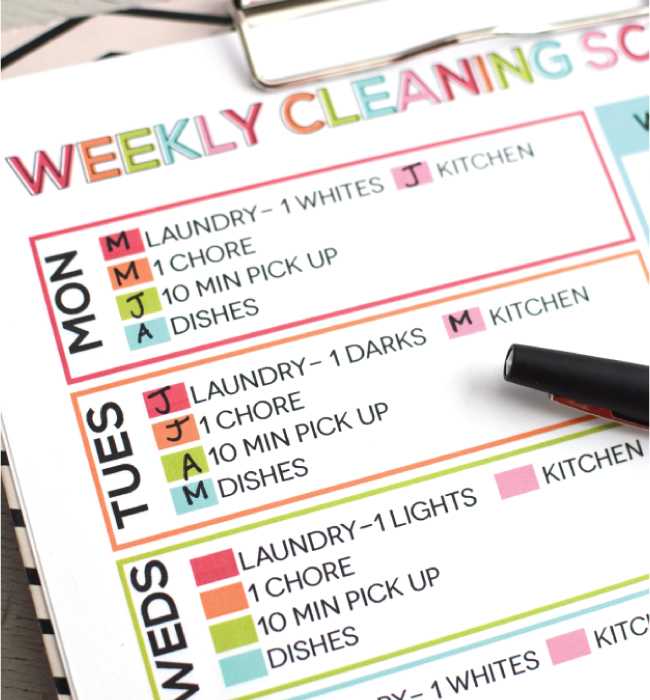 I also think it's important to have kids pitch in —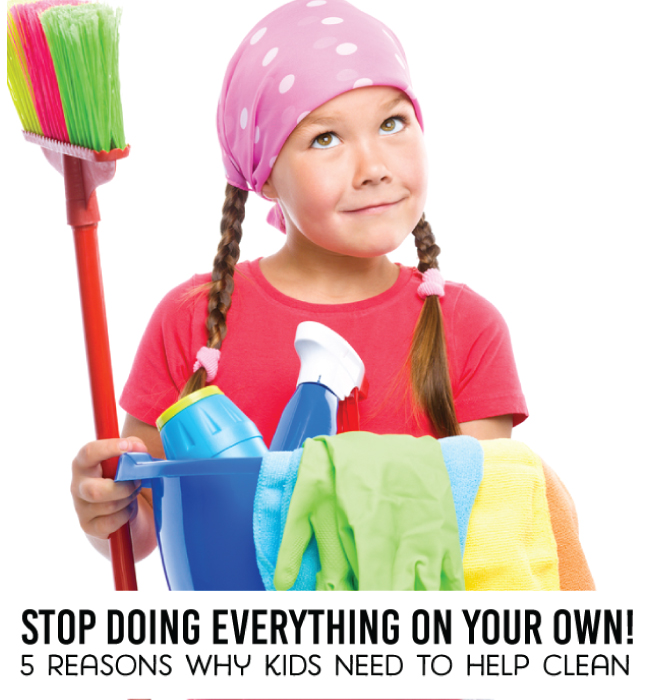 5 Reasons Why Kids Need to Help Clean
These all coordinate together. You might notice that I love happy, bright colors. If I'm going to have to clean, might as well make the printables cheery, right? You can download this printable for 30days subscribers here: