Make a simple board print with these printable wall art quotes!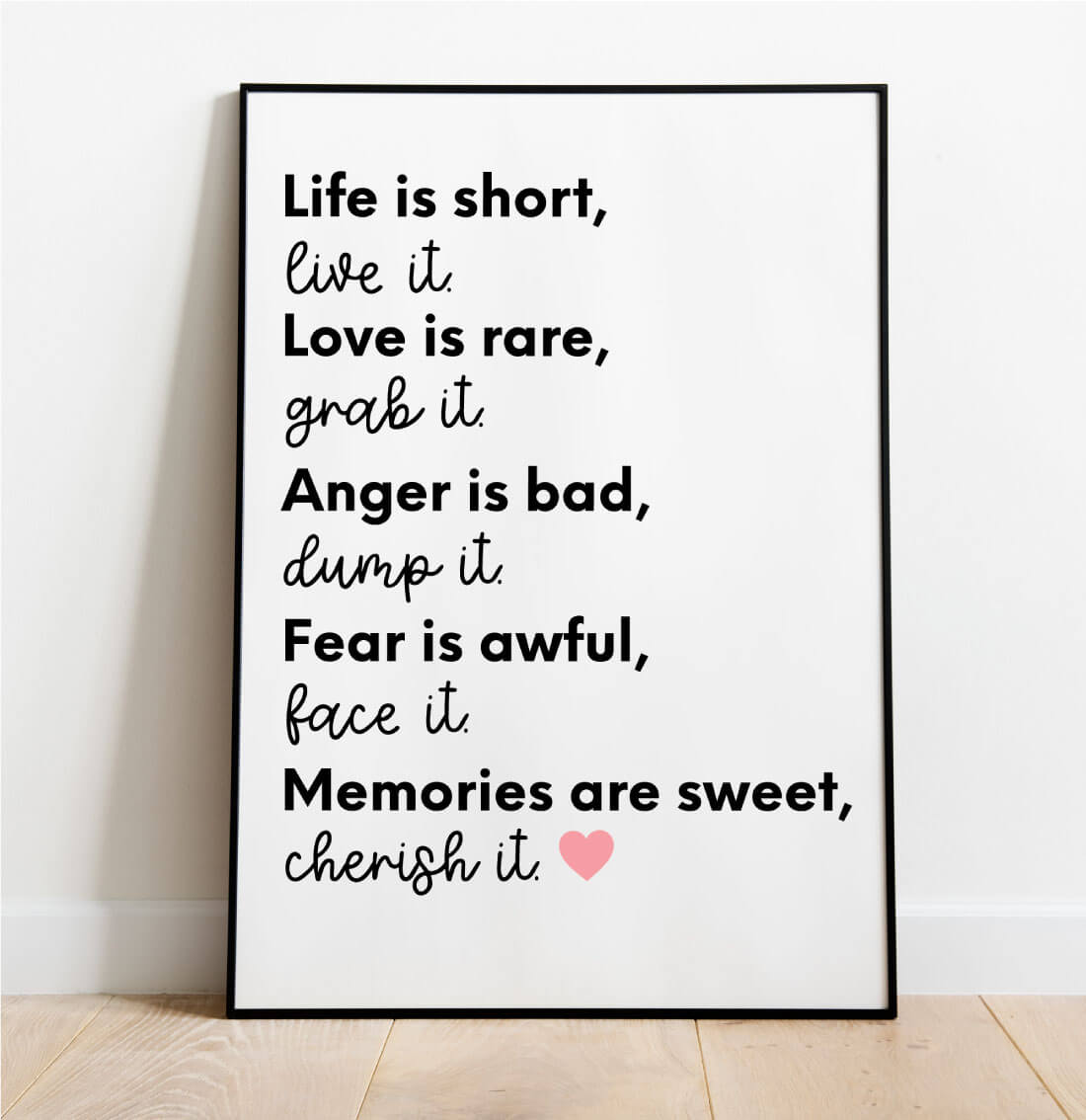 When we took my daughter up to college I created some wall art for her dorm room.  I saw this life is short quote and knew that it was perfect for anyone starting the new chapter in their life. Look below for steps on how to make super simple board prints.

Wall Art Decor
For her wall art quotes, I asked for Julia's input on what she'd want to hang and she said she also wanted a Little Women quote that we put on her graduation cap.  It is perfect for this time in her life: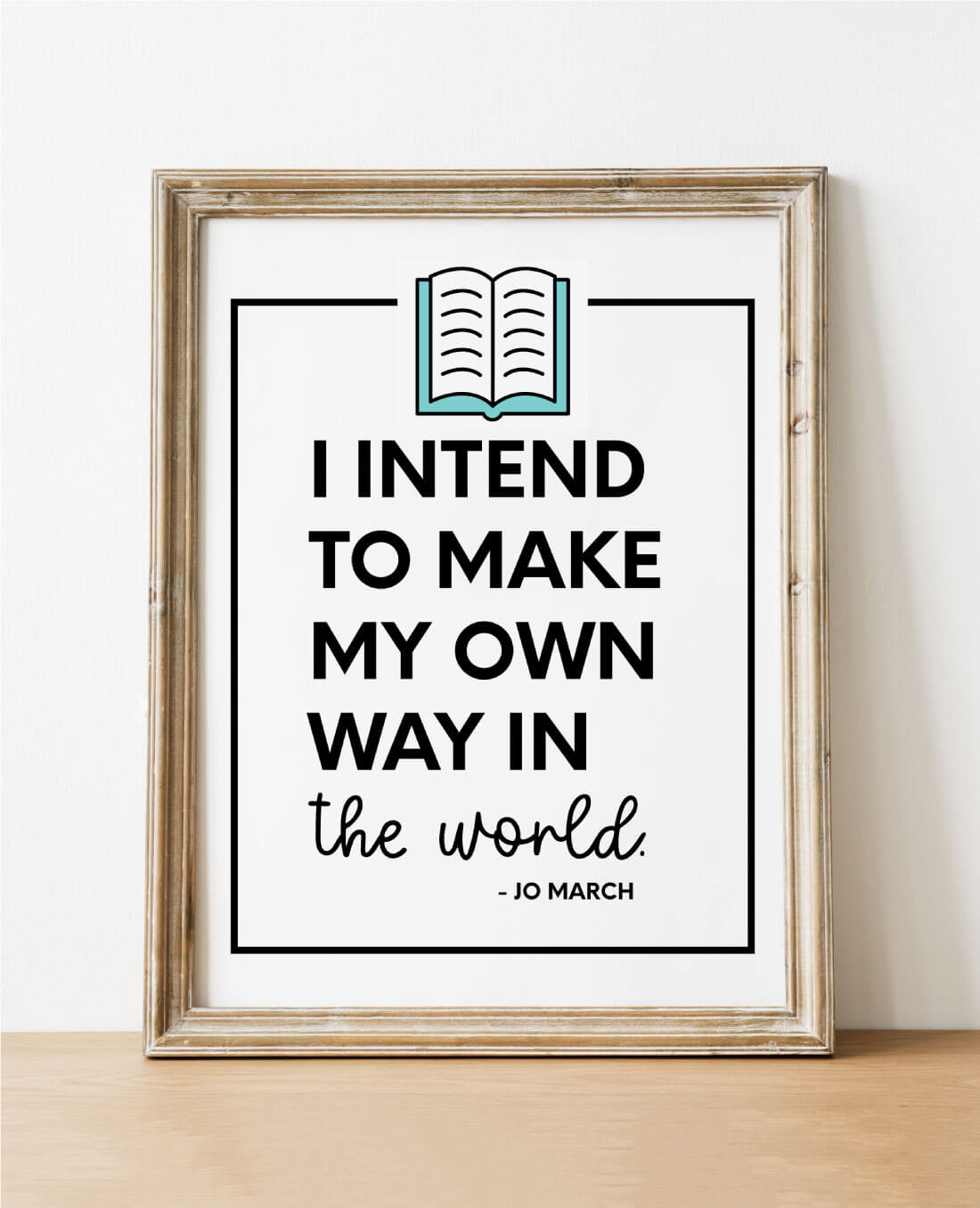 How to Create Board Prints
First, what is a board print? I discovered board prints randomly when I needed a sign for an event that was sturdy but wasn't expensive.  They are printed on thicker paper with a backing – perfect to hang on the wall.
Though there are other places that print them, I have always used Walgreens because it is close to where I live and convenient.
Create (or use my prints!) in a program to the size that you want printed.  For example, these board prints were 16″x20″ so I saved them as 3000 x 3750 pixel jpegs.  I use Adobe Illustrator to create all of my files but other programs can be used.  Not only can you print quotes like these, but you can print any type of picture you want.
Go to the photo section on Walgreens.com and click on prints –> then posters from the drop down menu —–> then board prints.  You will then select your size and click "create now."
Upload your image and align it in the space given.
Add to cart.
Note: Another thing I love about Walgreens is that they always have coupons for photos.  They vary week to week but you can always count on a coupon.  Most of the time the coupons are at least 50% off making these board prints very affordable.
Large Wall Art
To hang these board prints, I simply used command strips.  Command strips make it so easy because you attach one to one side and then one to the other – then they velcro together.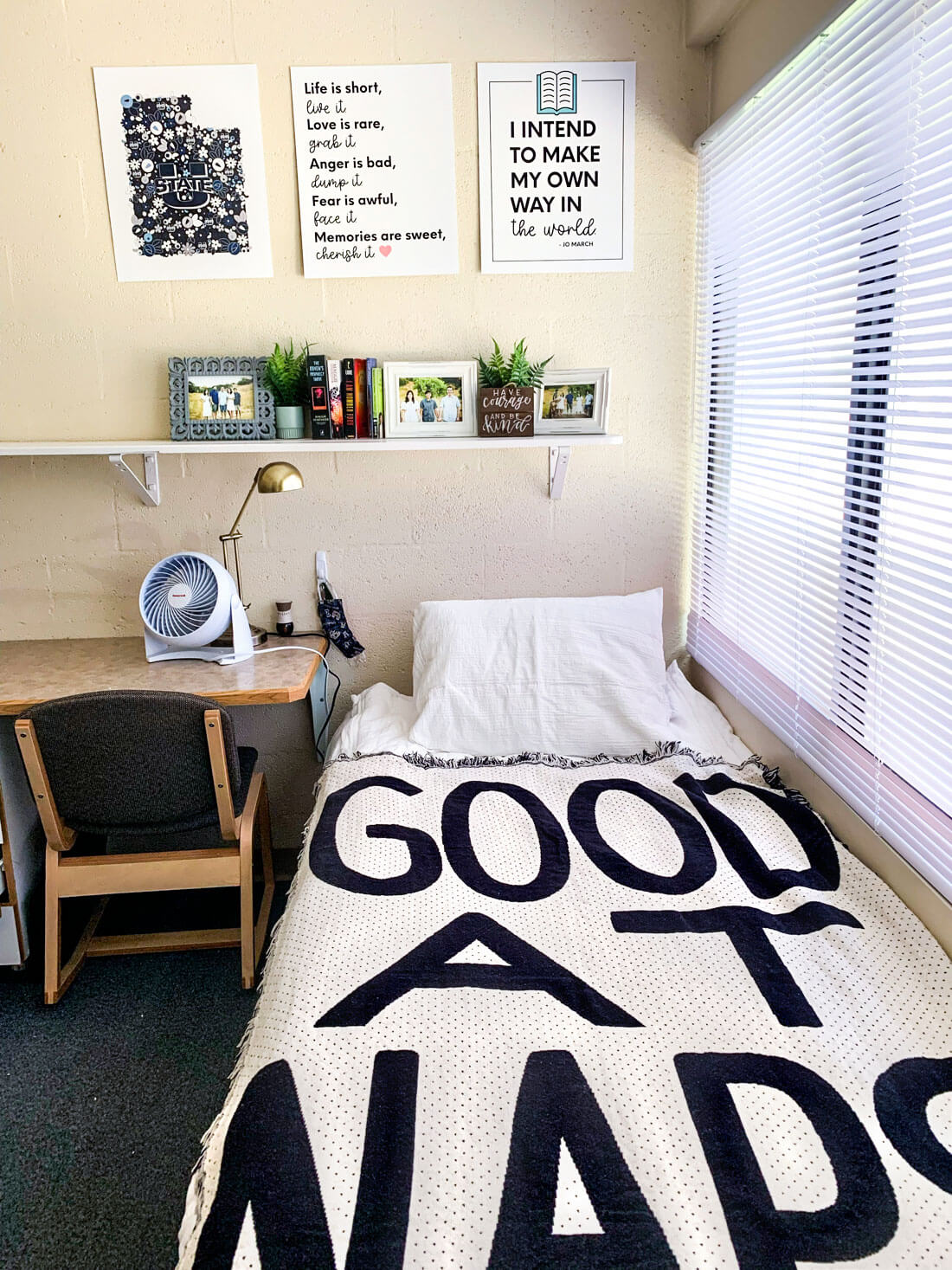 This is what the board prints looked like hanging on Julia's wall.
Other Inspirational Quotes
I love sharing quotes and have shared lots in the past.  Grab some of my favorites here: