Looking for a yummy fall treat?  These Pumpkin Cream Cheese Muffins are just the thing!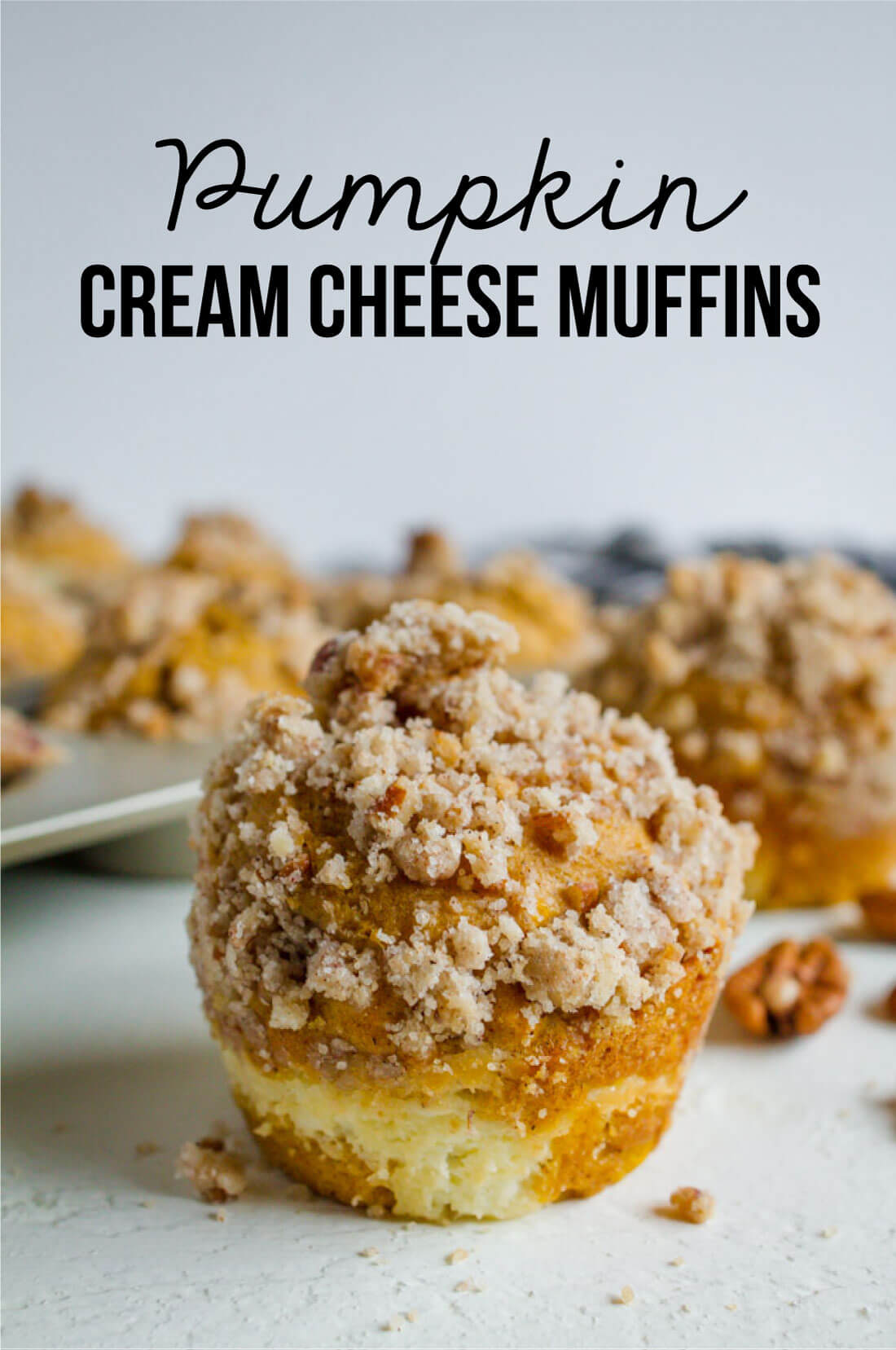 I know that a lot of people are ready to move on to peppermint and all things Christmas but in November I'm still going to do all things pumpkin.  I just can't help it.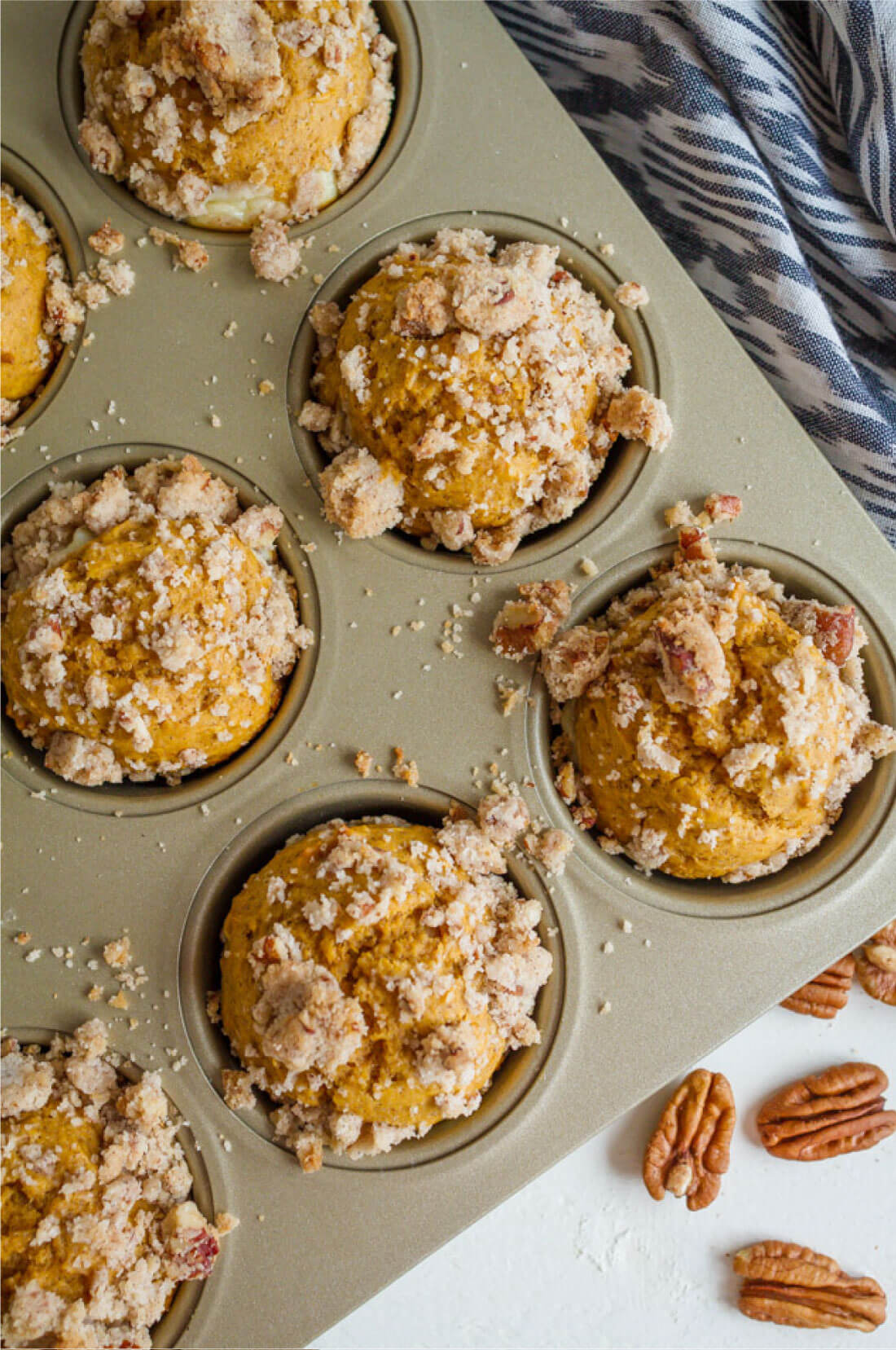 There's not much better than streusel topping but add cream cheese into the mix and I'm a goner.

Pumpkin Cream Cheese Muffins
Ingredients
8 oz cream cheese
3 eggs
2½ c. sugar
¼ c. pecans, roughly chopped
3 TBSP butter, melted
2½ tsp cinnamon
½ tsp salt
2 tsp baking powder
¼ tsp baking soda
2½ c. flour
1¼ c. solid packed pumpkin
⅓ c. oil
½ tsp vanilla
Instructions
Heat oven to 375 degrees. Lightly coat (2) 12 c. standard muffins tins with oil and set aside.
Mis cream cheese, 1 egg, and 3 TBSP sugar in a small bowl. Set aside.
Toss 5 TBSP sugar, ½ c. flour, pecans, butter and ½ tsp cinnamon together in a medium
bowl and set aside.
Combine the remaining sugar, flour, salt, baking powder, baking soda and cinnamon into a
large bowl. Lightly beat the remainder of the eggs, pumpkin, oil and vanilla together.
Make a well in the middle of the flour mixture, pour the pumpkin mixture into the well and mix
with a fork until moistened.
Evenly divide half of the batter among the muffin cups.
Place 2 tsp of cream cheese filling in the center of each cup and fill with remaining batter.
Sprinkle some of the pecan mix over the top of each muffin.
Bake until golden and a tester comes out clean, approx 20-25 mins.
Cool on wire racks.
Makes 24 muffins.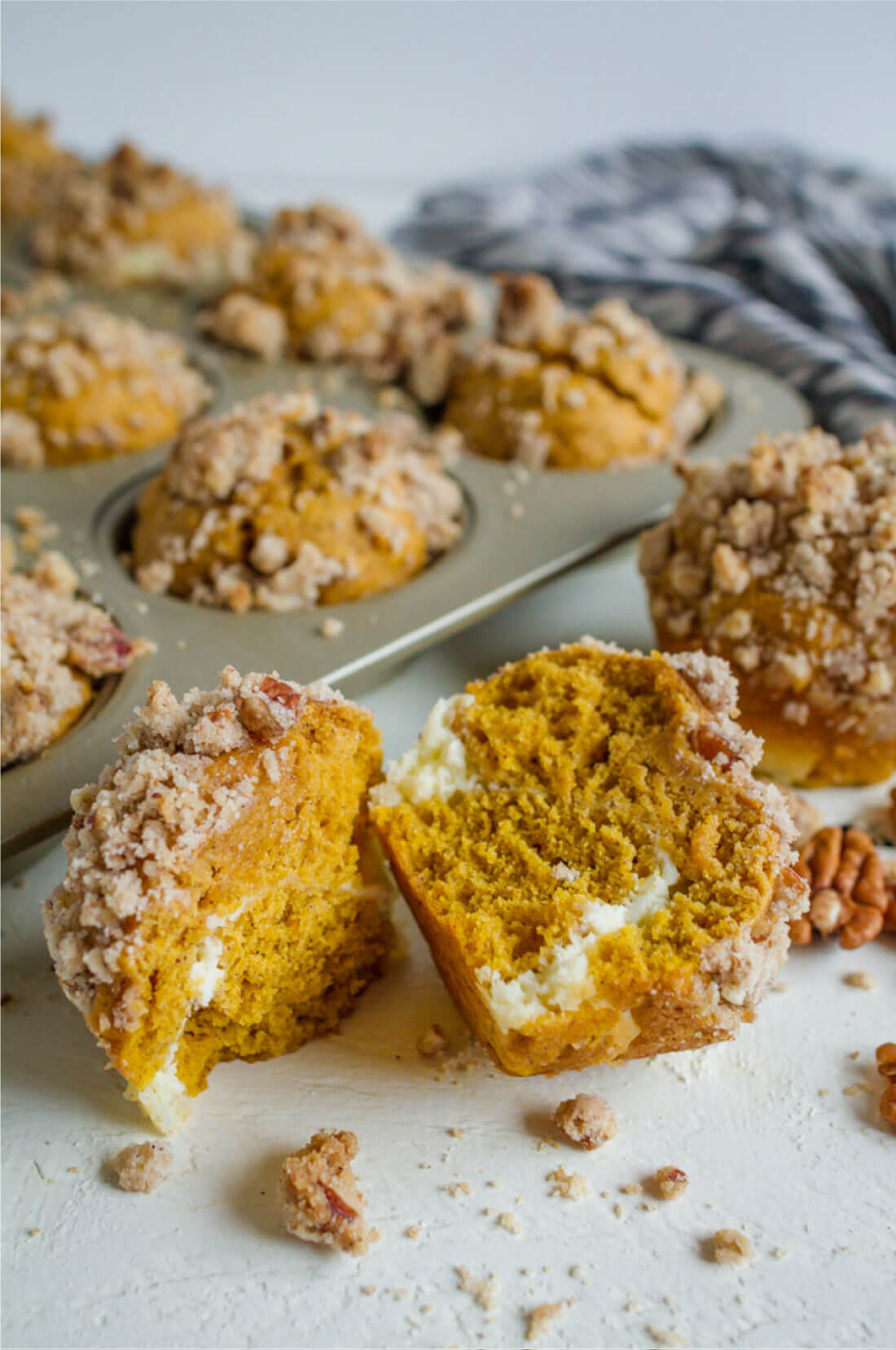 Food photography and styling courtesy of My Name is Snickerdoodle.
If you like this recipe, you'll like these too: