There are about a million pumpkin recipes floating around out there.  But you have found THE ONE that you'll make over and over again.  These are hands down my favorite, the best Frosted Pumpkin Bars you'll ever eat.
My mom used to make all kinds of pumpkin recipes. (Hi Mom!)  I actually grew to not like pumpkin.  As soon as September hit, it was pumpkin cookies, pumpkin bread, pumpkin pie, pumpkin, pumpkin, pumpkin.  I think I maybe mentioned this before…. but times have changed and now I'm doing the exact same thing with my kids.  Pumpkin everything.  If they learn to not like pumpkin, I have no doubt that one day they will come back to the fold.   Where was I going with this anyway……so….
Back in the beginning of time (the year 2007) I found this recipe from Mandee for Pumpkin Bars.  It has been my favorite ever since.  And man I feel like a blogging dinosaur.  I've been at this for six years? Wow. 
The recipe! Yes, let's get on with the recipe.  I promise if you like pumpkin (and maybe even if you don't) these pumpkin bars are for you.  They are hands down the best.  Moist (and I don't even like that word) but fluffy with cream cheese frosting.  HEAVEN.

Pumpkin Recipes- the Best Frosted Pumpkin Bars EVER!
Ingredients
Bars
1 c. vegetable oil
4 eggs
2 c sugar
Mix together, then add
2 c flour
1 tsp baking soda
2 tsp baking powder
½ tsp salt
(2) 15 oz. cans of pumpkin (NOT pumpkin pie mix)
2 tsp cinnamon
Frosting
8 oz softened cream cheese
½ c butter
2 Tbsp cream or milk
1½ tsp vanilla
4 c powdered sugar
Instructions
Bars
Pour mixture into greased cookie sheet or jellyroll pan. (I actually use a 9x13 pan for thicker bars)
Bake @ 350 for 25-30 minutes for cookie sheet/jelly roll or 40-45 mins for 9x13 pan.
Cool completely. Then frost.
Frosting
Mix until smooth, spread evenly over pumpkin bars.
I made these recently with my youngest (my baking buddy) and he could NOT wait to frost them.  After we frosted them and they melted a bit, I stuck them in the fridge and they firmed right up.  But they were still the right consistency.  If you too cannot wait to eat them and accidentally melt the frosting, stick them in the fridge and fear not.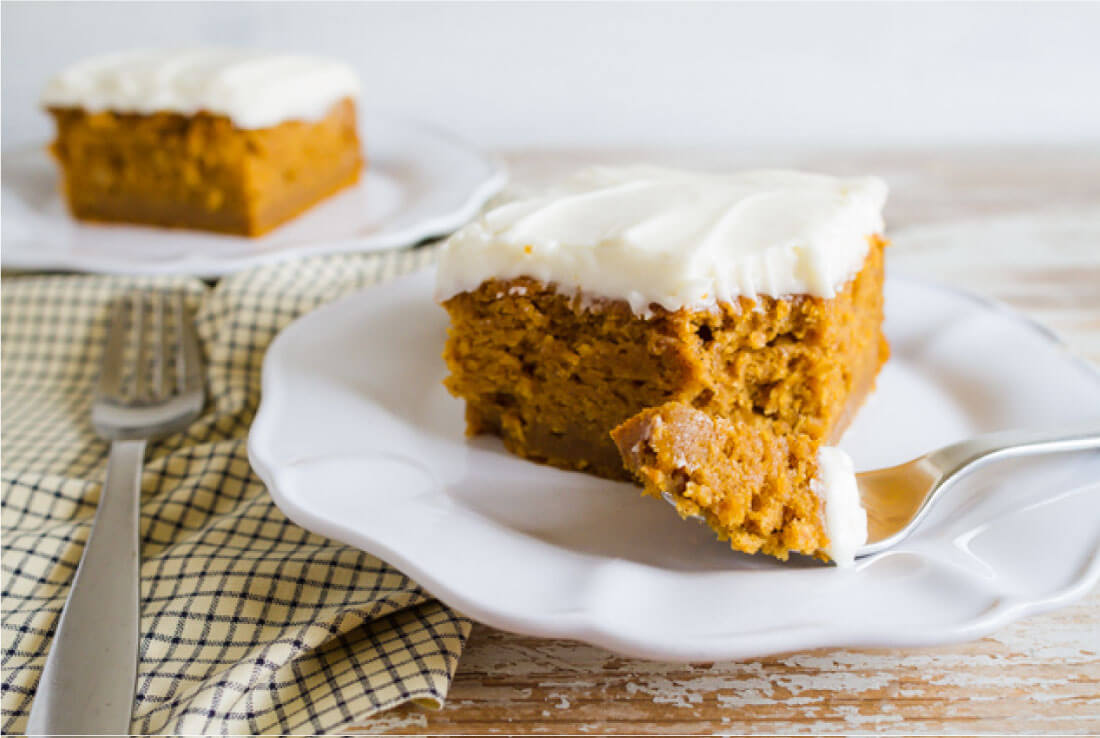 I dare you to add the ingredients to your shopping list and make this.  Today. You can thank me later.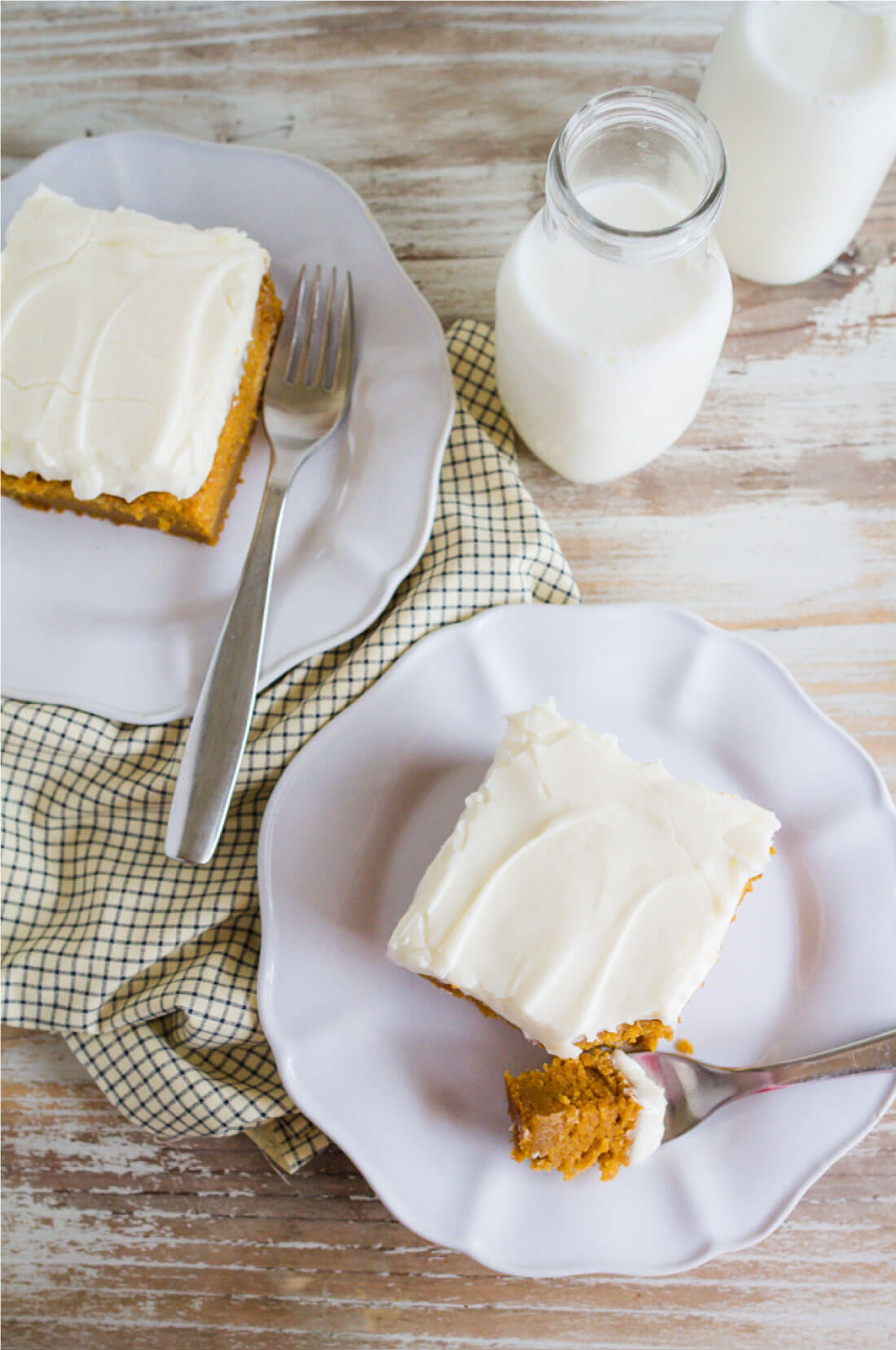 Food photography and styling courtesy of My Name is Snickerdoodle.
If you are like my mom, you might like these other pumpkin recipes:
Chocolate Chip Pumpkin Cookies

Pumpkin Caramel Rice Crispy Treats