This 4 Ingredient Rice Cooker Rice Pudding Recipe is the easiest version of rice pudding that I've seen. It takes very little work and tastes fabulous.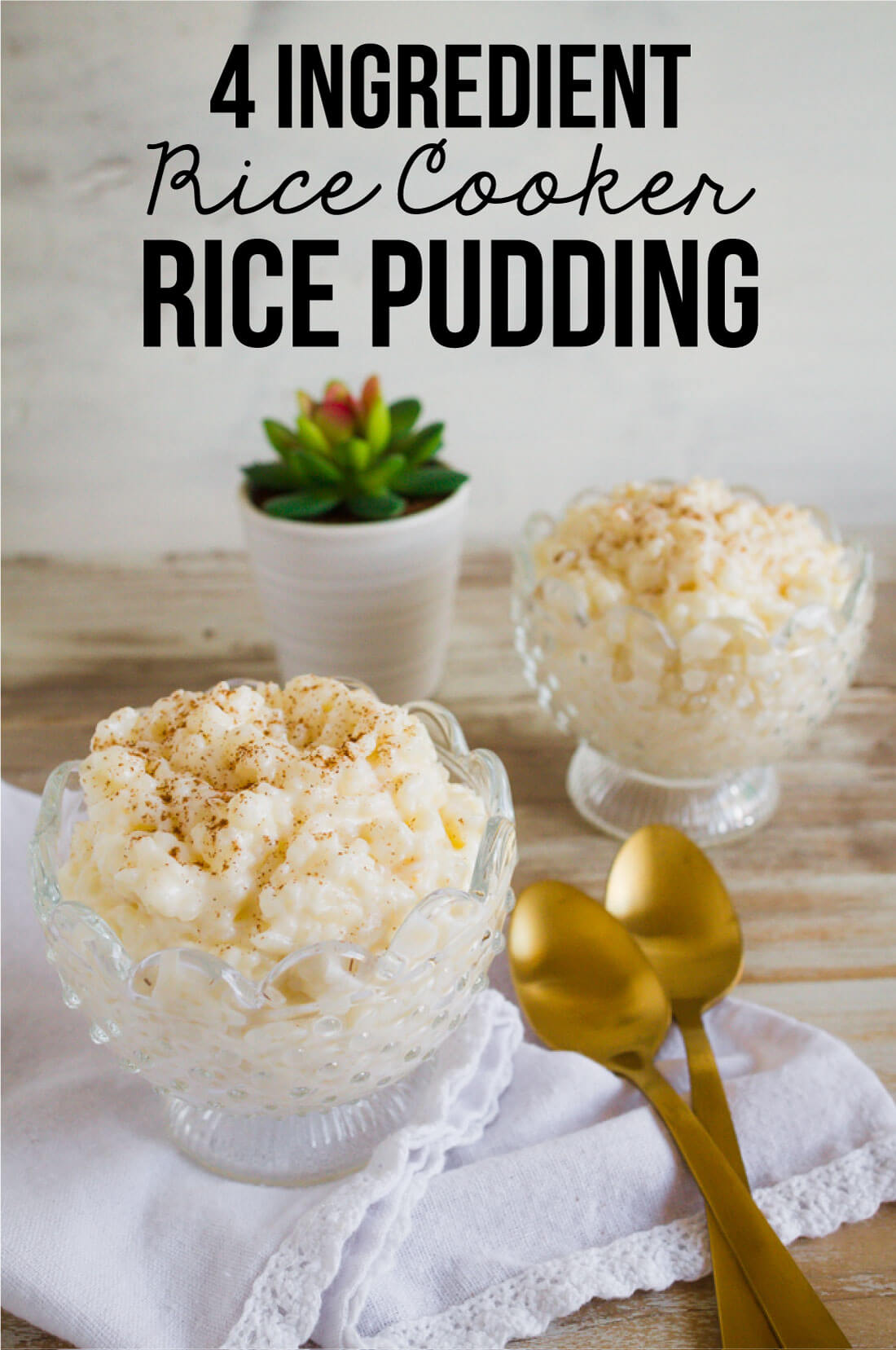 Rice Pudding
I know, I know— I'm walking on shaky ground with this post. Rice Pudding is a love it or hate it kind of thing. I happen to love it. Josh happens to not. But that's the glory of being the one who usually cooks- I get to make what I want.
A long time ago I fell in love with my rice cooker. I spent $10 on an itty bitty one. I have had it for years and it's always served me well. And then I got a new one from Zojirushi.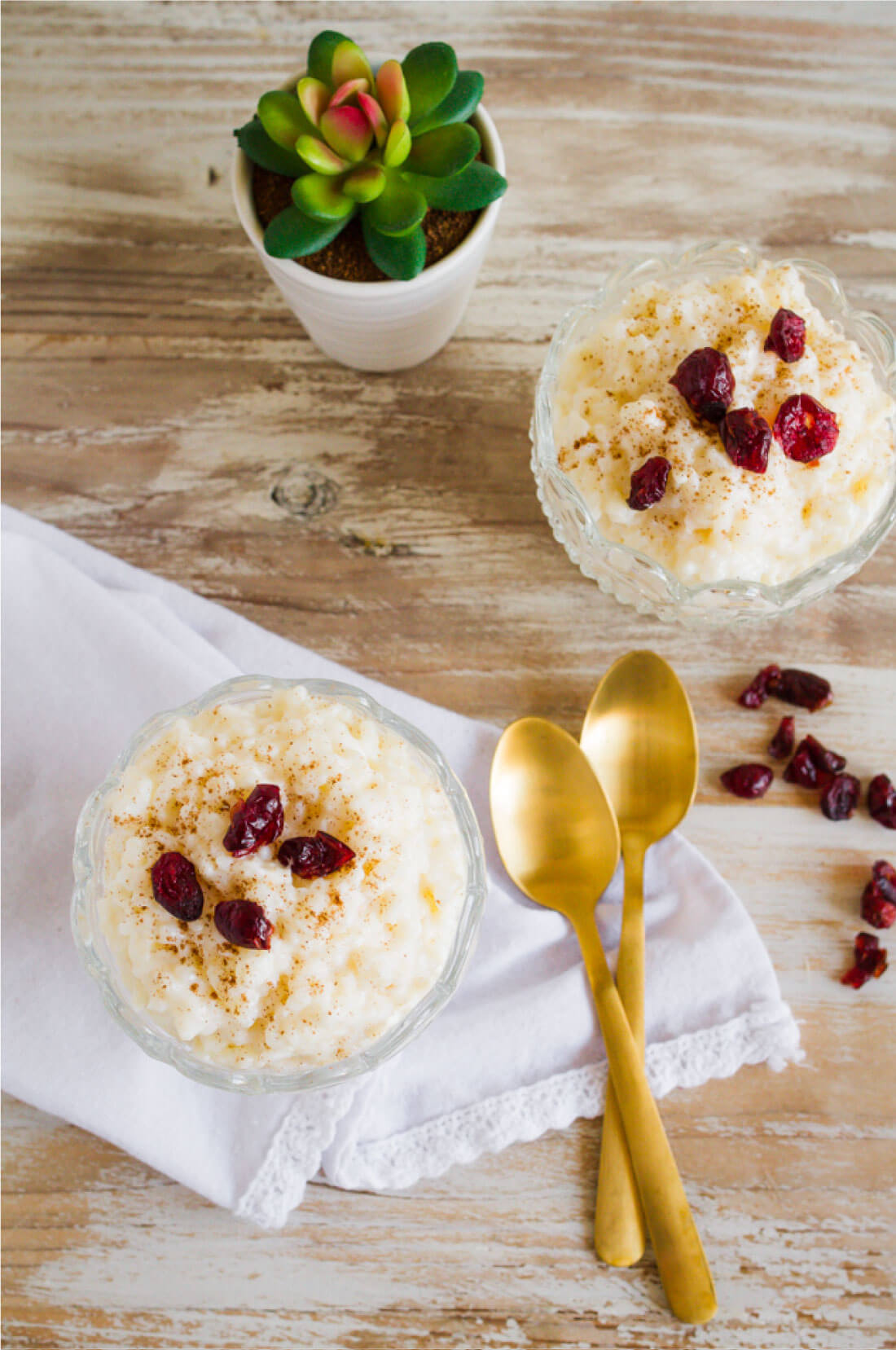 How to Make Rice Pudding
There are several ways to make it – on the stove, baked, in a rice cooker like this or in an Instant Pot.  For this version, the rice cooker does all the work for you so you can watch tv or read magazines or take a nap.  All of the recipes that I've tried have the same basic ingredients, with slightly different spices, but the method for cooking is different.
To make on the stove: You will use leftover cooked rice instead of uncooked like this one and standing over the stove for the beginning of the recipe.
To bake: This is more of an old fashioned version of the recipe. You have to use the stove first, then bake it.
To use an Instant Pot: Similar to this rice cooker version, only using the IP on the porridge setting.
Rice Pudding in Rice Cooker
This Rice Pudding recipe is so easy and delicious – and you probably already have these items on hand because they are pretty standard ingredients. Here's what you need:
rice, uncooked
milk
sugar
vanilla extract
rice cooker
Once we get past the question of "do you like rice pudding?" the next one is – with or without raisins. I know a lot of people can't stand them, especially in their rice pudding when they are mushy.
Make sure to check out more of my rice cooker recipes: 
If you love this easy Rice Pudding recipe, you're going to love these other rice cooker recipes too. Please click each link below to find the easy, printable recipe!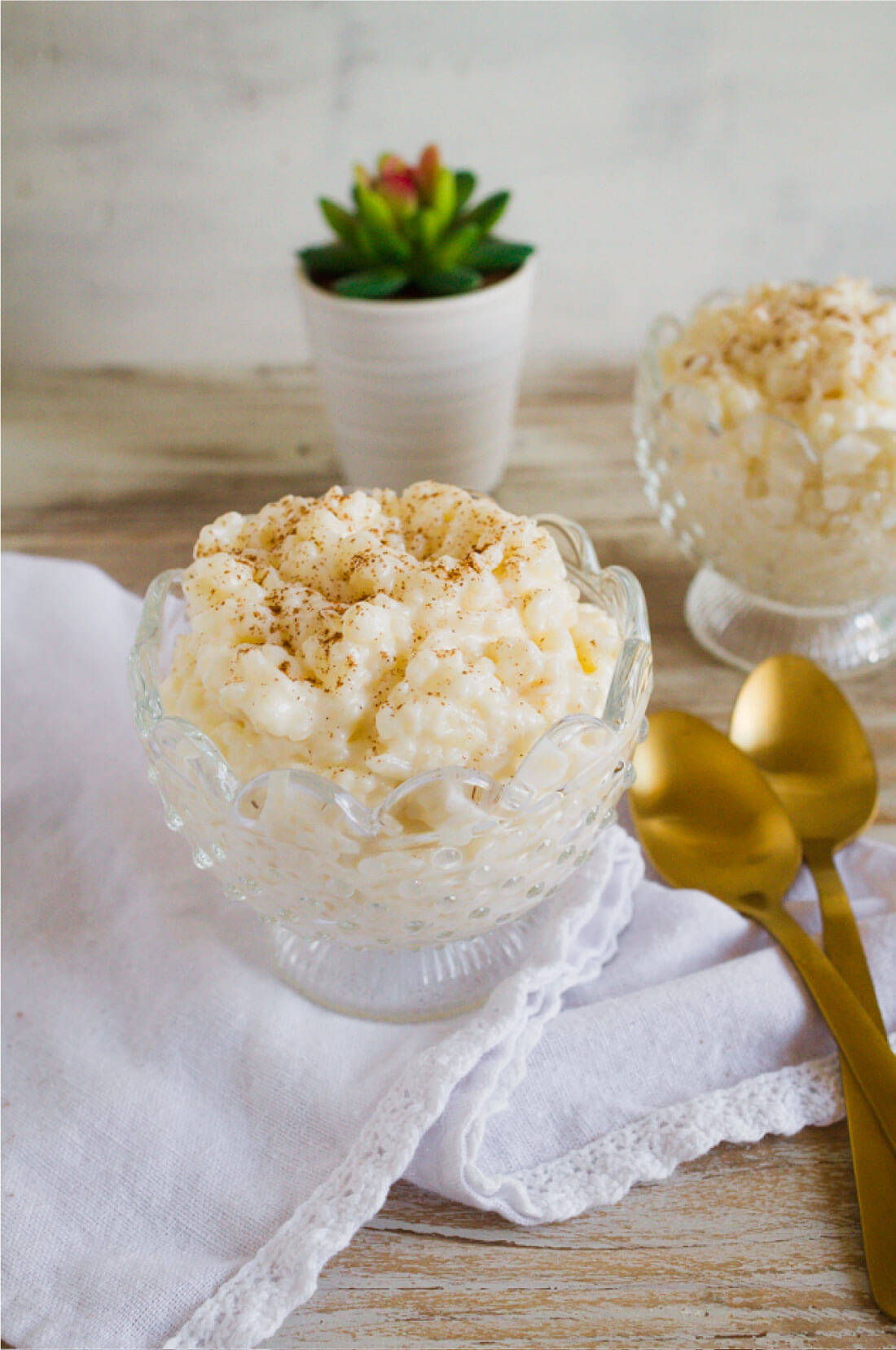 Rice Pudding Recipe
If you love this Rice Pudding recipe as much as I do, please write a five star review, and be sure to help me share on Facebook and Pinterest!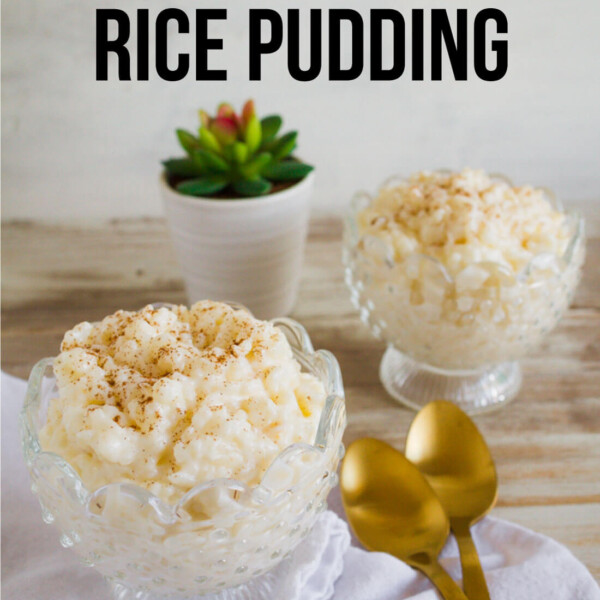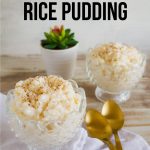 Print Recipe
4 Ingredient Rice Cooker Rice Pudding
This 4 Ingredient Rice Cooker Rice Pudding Recipe is the easiest version of rice pudding that I've seen. It takes very little work and tastes fabulous.
Ingredients
⅔

c

rice

long grain or short grain, uncooked

4

c

milk

⅓

c

sugar

1

tsp

vanilla extract
Instructions
DO NOT USE THE CUP THAT COMES WITH THE RICE COOKER, use a regular measuring cup!

Put the rice and milk in the rice cooker bowl and stir to combine.

Close the cover and set for the Porridge cycle.

When the machine switches to the "Keep Warm" cycle, open the rice cooker, and add the sugar and vanilla, and stir until combined.

Close the cover and reset for a second Porridge cycle. Stir every 15 to 20 minutes until the desired consistency is reached. Rice mixture will thicken as it cools. If it comes out too thick, just add more milk.

Serve warm or let cool slightly and refrigerate for at least 1 hour.

When cold, cover with plastic wrap and store for up to 4 days.
Notes
You can add ground cinnamon or dried fruit on top. Raisins can be used as well.
Nutrition
Calories:
328
kcal
|
Carbohydrates:
53
g
|
Protein:
9
g
|
Fat:
8
g
|
Saturated Fat:
4
g
|
Cholesterol:
24
mg
|
Sodium:
106
mg
|
Potassium:
357
mg
|
Fiber:
0
g
|
Sugar:
29
g
|
Vitamin A:
395
IU
|
Calcium:
284
mg
|
Iron:
0.3
mg
Recipe slightly adapted from Just a Pinch.