The ultimate rice recipe, you will not be able to eat just one helping of this dish.  Trust me!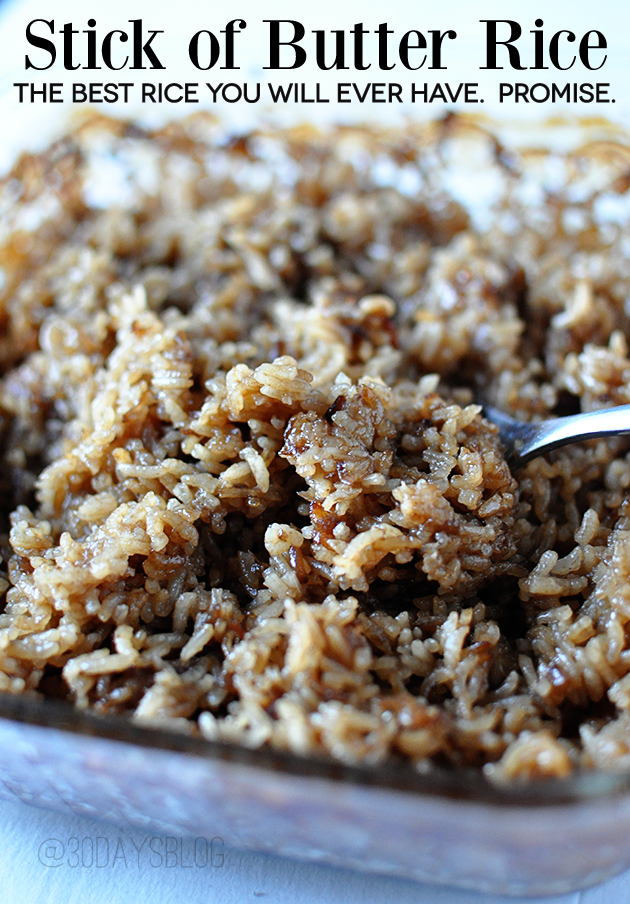 I'm about to share with you my favorite side dish of all time. Just thinking about this rice makes my mouth water. It is beyond simple but it tastes AMAZING. It might have to do with the butter ratio.  But that's beside the point.   I'm not sure what the name of it really is – it should be called brown rice.  But regular "brown rice" is healthy and kind of crunchy.  This most definitely is neither of those.  So I took it upon myself to name it "
Stick of Butter Rice
" because (you guessed it), it has a stick of butter in it.  Yes I realize might be ridiculous to post this recipe the day after I posted a
food journal
.   But that's just the way it goes….
As much as I love this rice, Josh mentioned that I might not want to post it because it doesn't look very good.  He has a point.  You eat with your eyes first.   But I'm here to tell you that it does not matter if it looks like insects.  It only matters that it is the best and that you will sing praises after trying it.   My Mom says she got this one from my great-grandma.  I have funny memories with her yelling at my great-grandpa in their little cute house.
How to make rice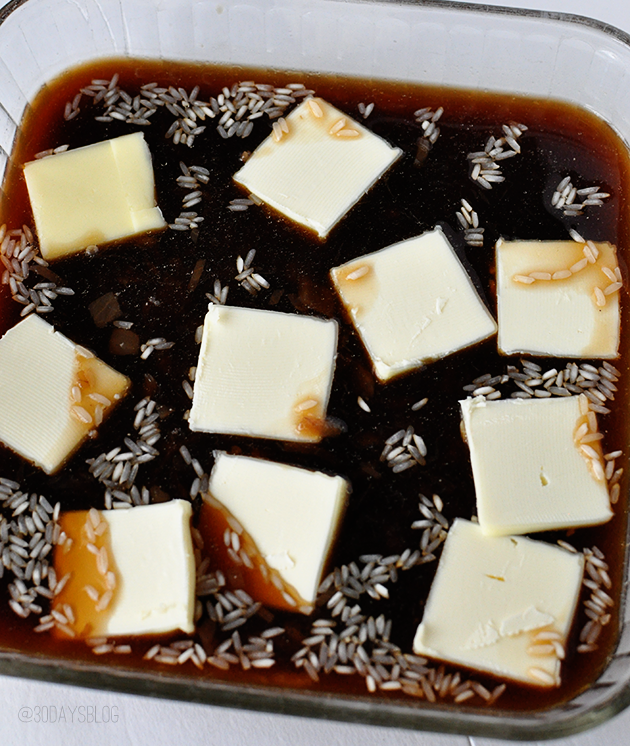 So this is what it looks like when you are ready to put it into the oven.  Kind of scary.   BUT it will turn out.  Just trust me on this.  I wanted to show you so that you wouldn't freak out when you made it.
You have to try my Half a Stick of Butter Rice too!
I made this to go with Beef Enchiladas but it's more traditional with a roast, chicken, etc.  Josh was finishing up his last final for his first semester of law school and I wanted to make him something nice to power him up.