Ok.  So if you've been around 30days for the last couple of years, you have most likely seen my Stick of Butter Rice.  It was my Great-Grandma's recipe that my Mom had and I begged her for it years ago because it is my favorite rice of all time.  Guess what?  When I was at my Mom's house for Christmas she made an equally awesome rice.  It's so dang simple but oh my word it's good.   And now I'm passing it on to you: Butter Rice.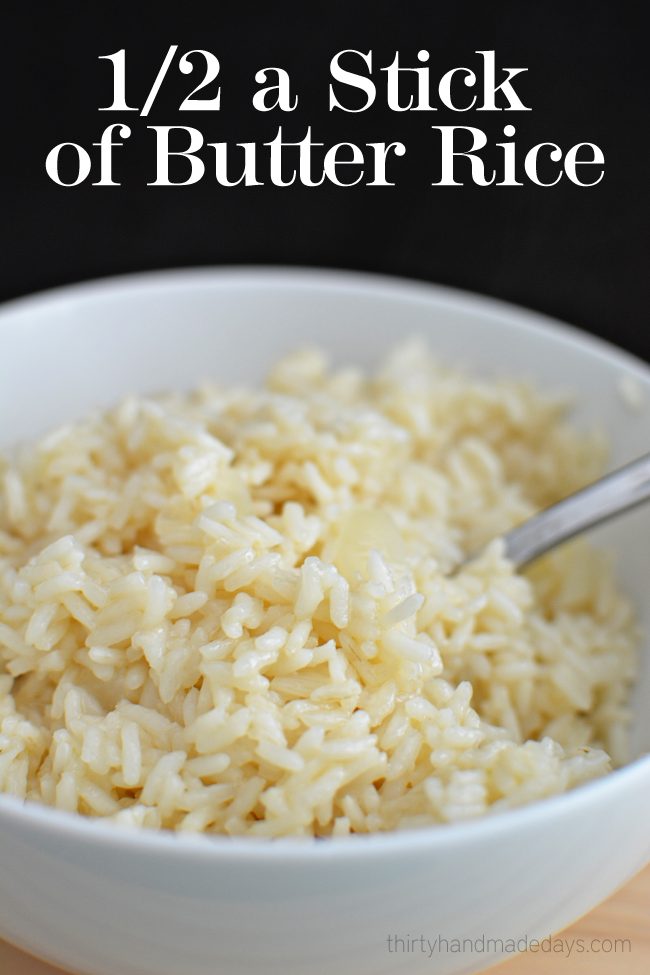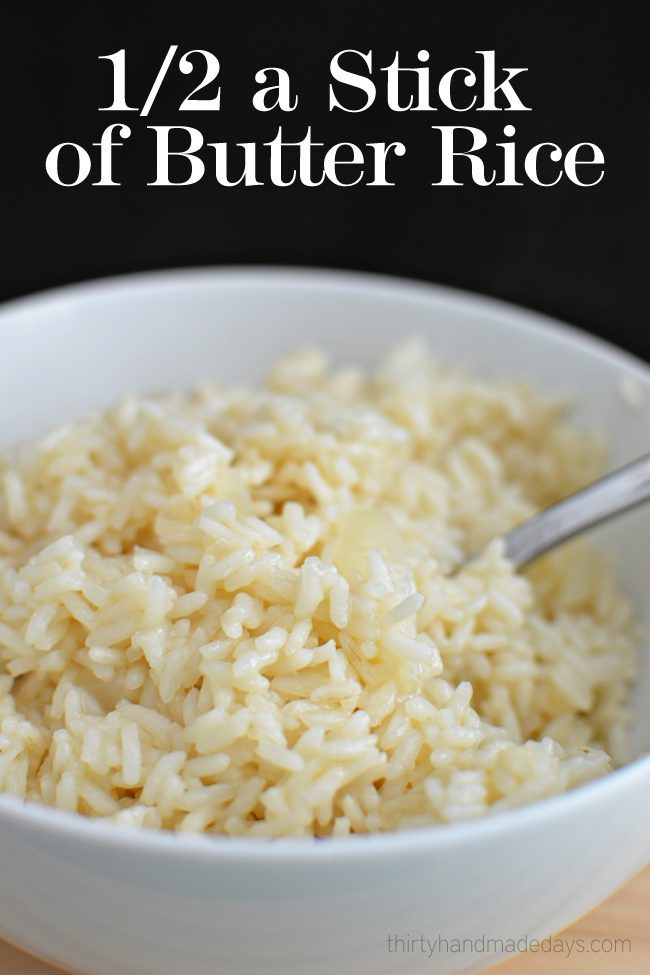 Here's how the scene went down: 
Mom was cooking Christmas lunch (dinner/lunch) – Chicken Enchiladas (also our family's favorite!) and all of the sudden I smell sautéing onions.  I immediately say HOW AMAZING the kitchen smelled and talked about how my little family goes nuts (in a really good way) when I saute onions in butter. It's the little things.  Sure enough, everyone starts saying how good it smells in Grammy's kitchen.   We are an easy to please crowd sometimes.  Anyway- we proceed to eat a wonderful meal (thank you Mom!) and I tell her that I need the recipe for the rice.  It looks like regular rice but it tastes sooooo good.  She tells me it's only a few ingredients and I ask her if I can post it.  She says yes.
And that's how it happened.  You can now make this really easy rice recipe that is similar to the Stick of Butter Rice only without the French Onion Soup and you don't bake it and it's not the same but oh my goodness it's sooo good.   Maybe I really am easy to please but I think if you cook it this way you will agree that it is fantastic and won't want to do it another way again.
Butter Rice Recipe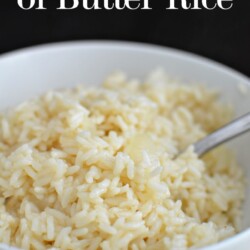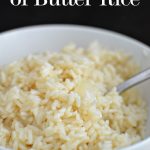 Print Recipe
1/2 Stick of Butter Rice
This ½ a Stick of Butter Rice is so dang easy - but oh my word, it is SO GOOD!
Ingredients
⅓

c

onion

chopped

3

tbsp

butter

1

c

rice

14.5

oz

chicken broth
Instructions
Saute onion in butter until clear, add rice and saute for about 1 minute.

Add chicken broth and bring to a boil.

Simmer for 15 minutes or until rice is cooked.

Serve and enjoy!
Nutrition
Calories:
255
kcal
|
Carbohydrates:
38
g
|
Protein:
3
g
|
Fat:
9
g
|
Saturated Fat:
5
g
|
Cholesterol:
22
mg
|
Sodium:
455
mg
|
Potassium:
154
mg
|
Fiber:
0
g
|
Sugar:
0
g
|
Vitamin A:
265
IU
|
Vitamin C:
8.2
mg
|
Calcium:
25
mg
|
Iron:
0.6
mg
The ingredients: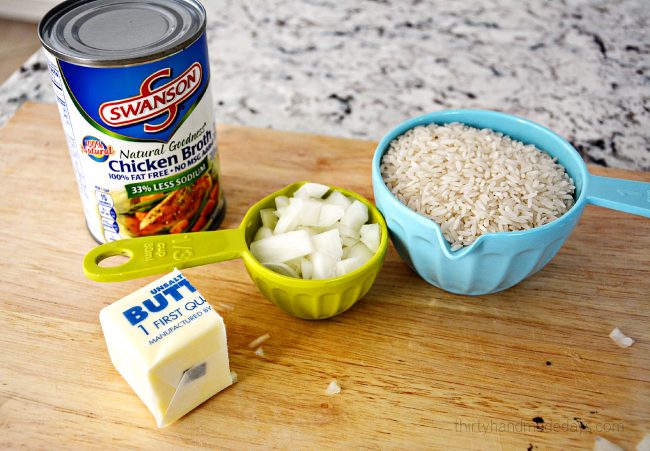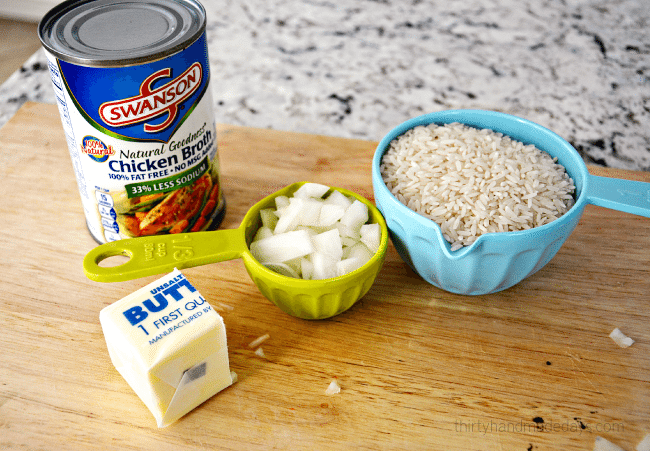 You only need a few things!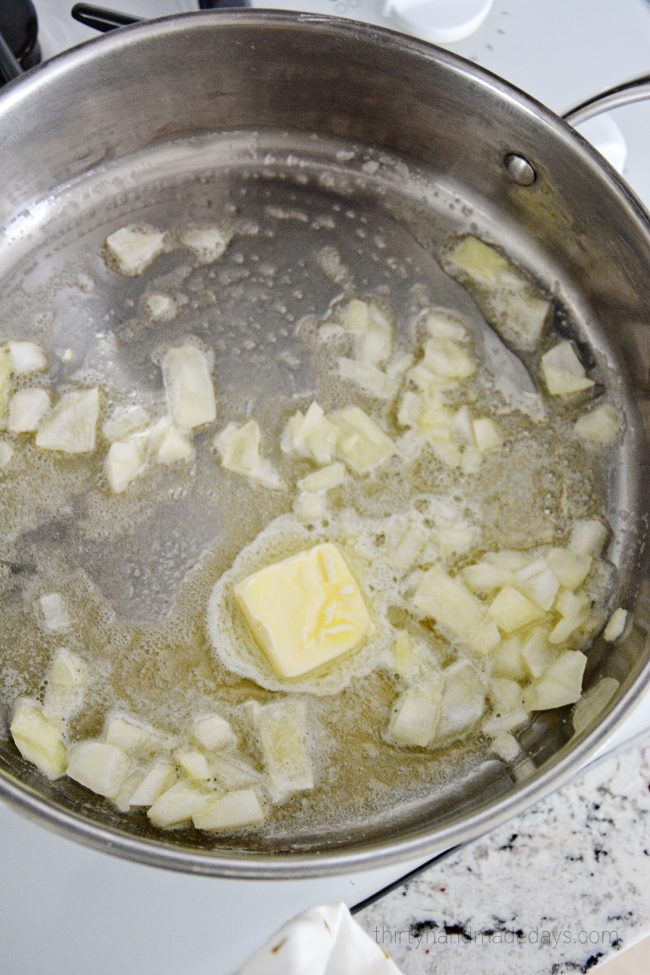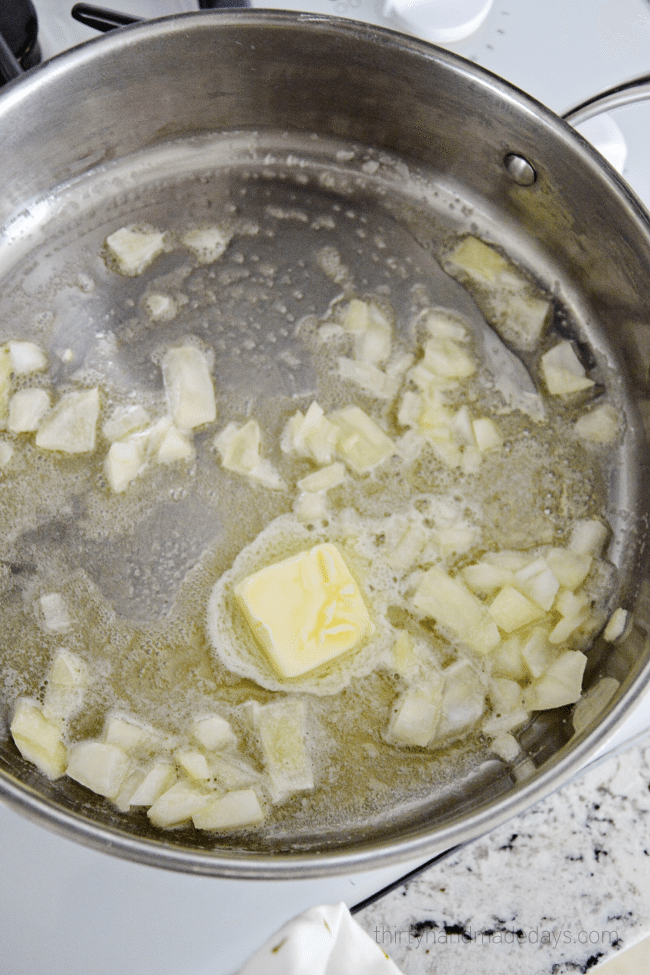 Saute the onions in butter and take in the smell…. mmmmmm!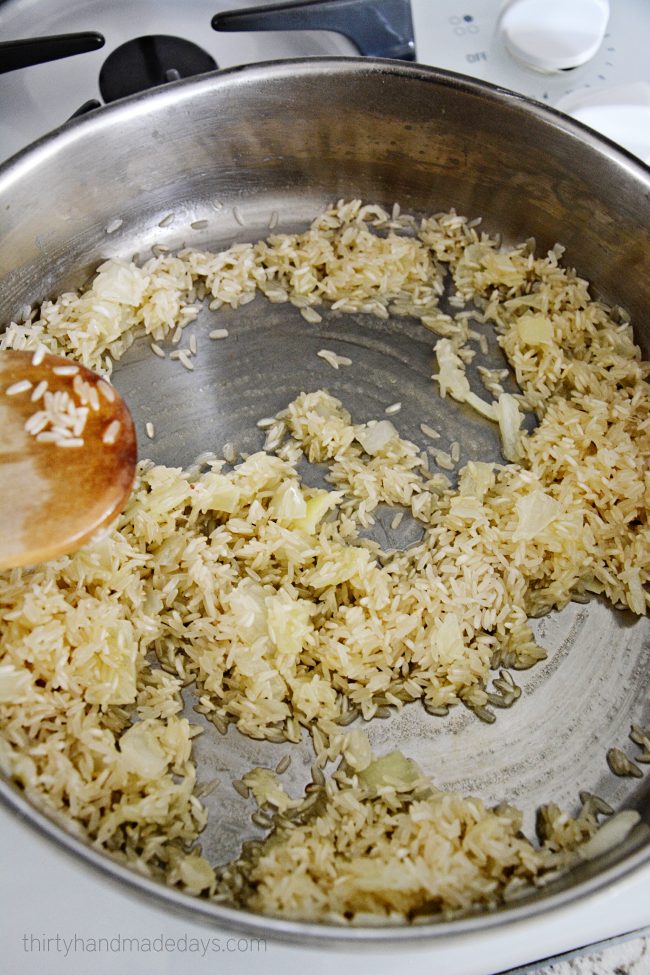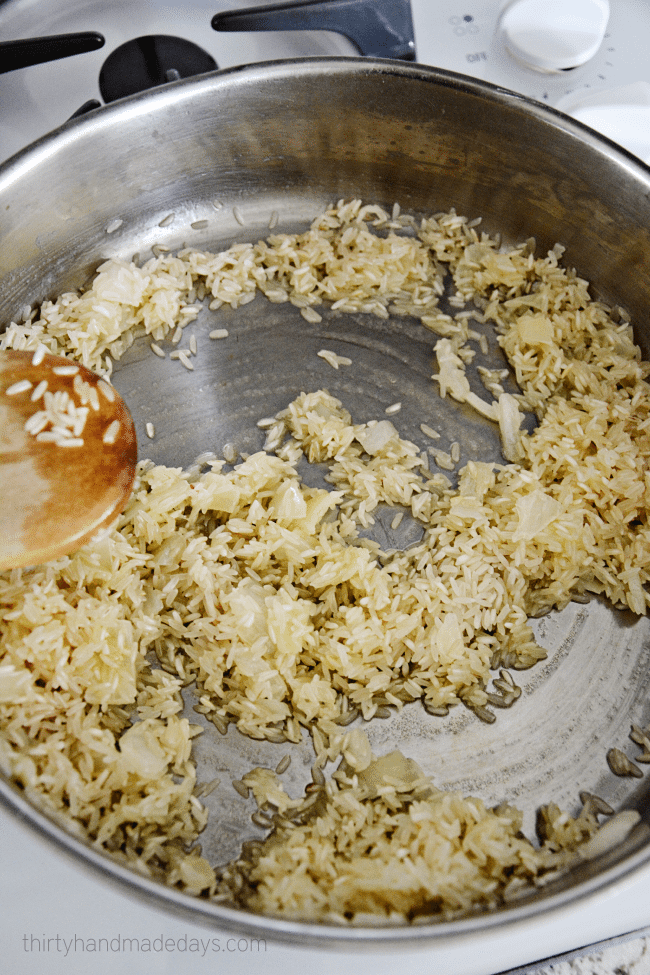 Add rice and saute for a little bit more.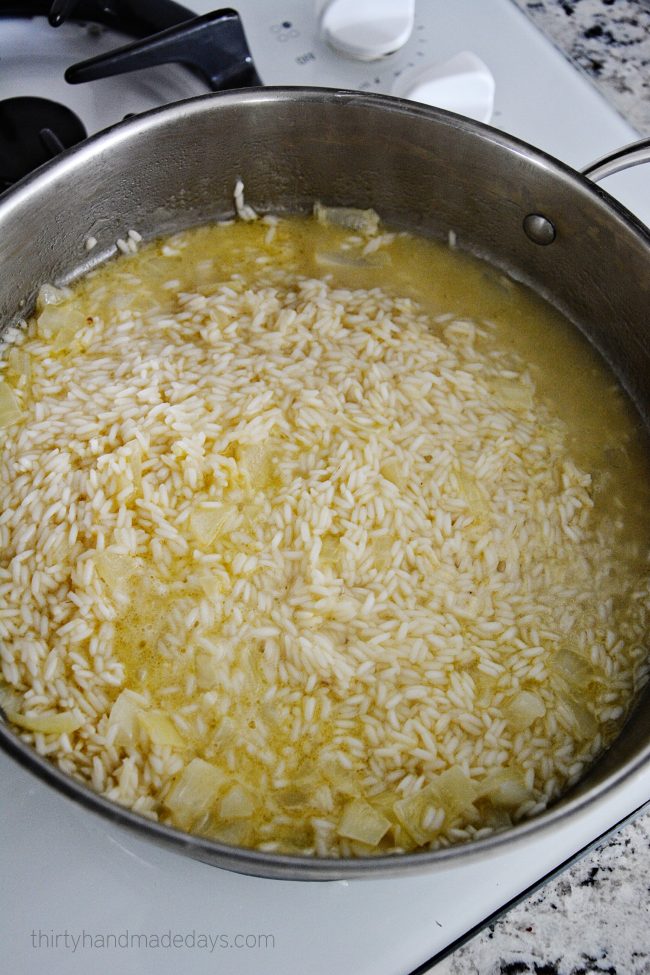 Then add the chicken broth and when it starts boiling, turn down the heat to simmer.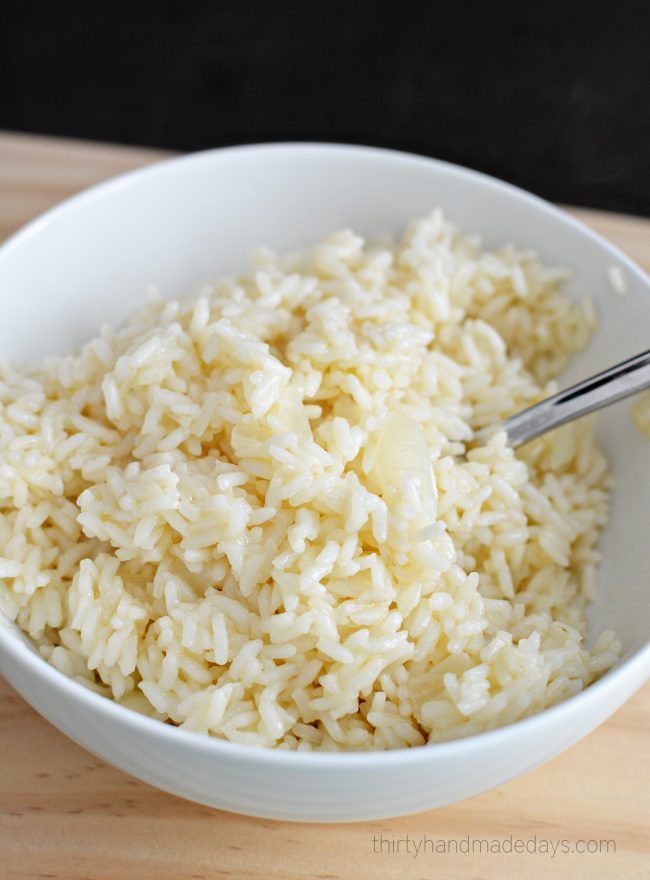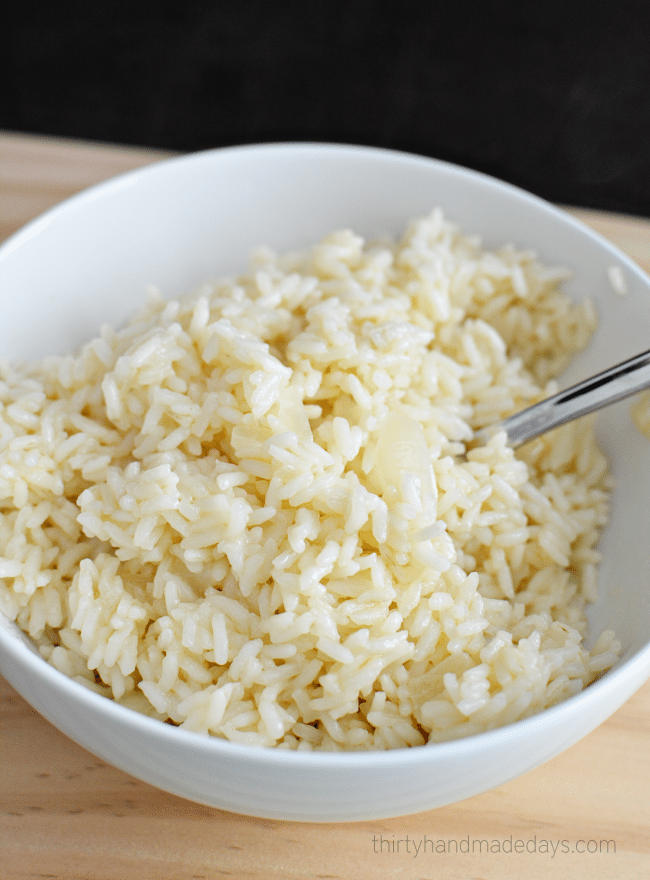 In the end you'll have the tastiest, easiest rice ever.  YUM!!!
You can serve it with my Mom's Chicken Enchiladas: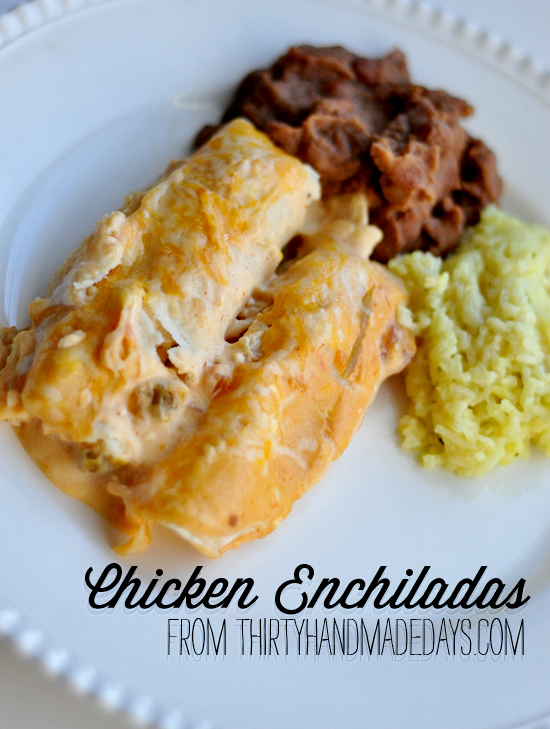 Or Burrito Bowls: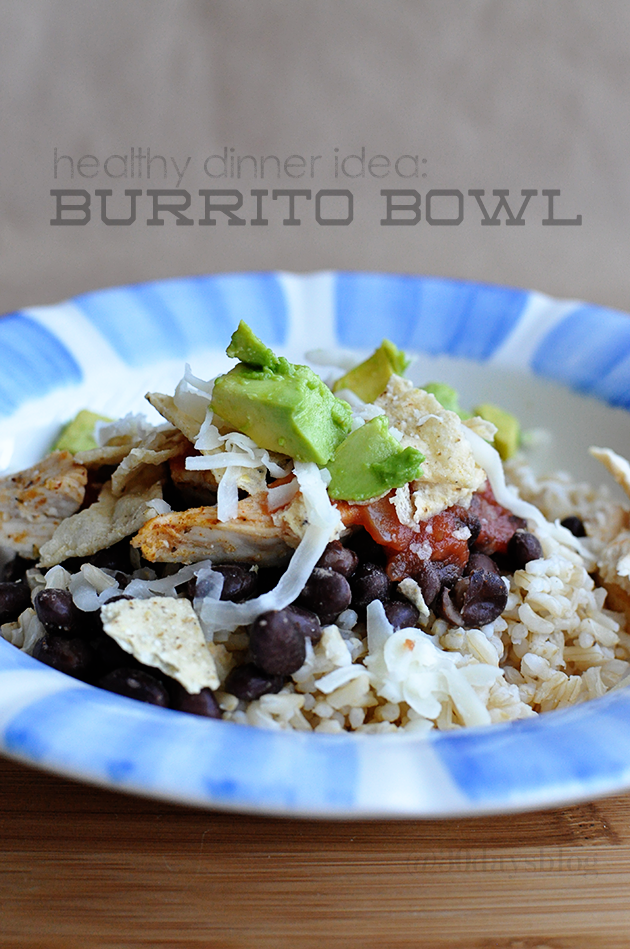 And make sure to try the Stick of Butter Rice: