This Santa Fe Chicken Salad recipe is simple and perfect for summer!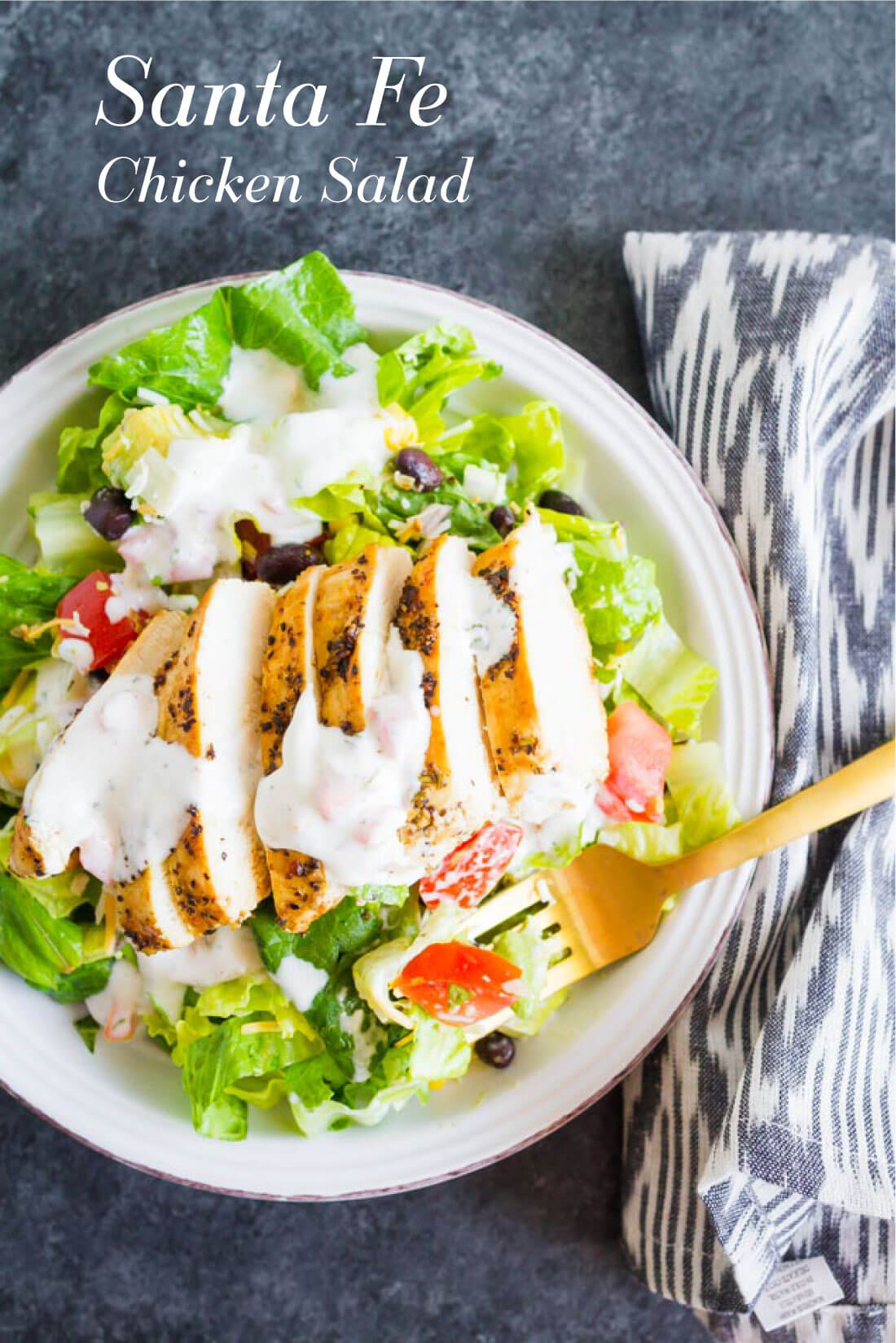 When it gets hot outside, the last thing I want to do is get in the kitchen and turn on the oven.  I love eating salad and trying new recipes.  This Santa Fe Chicken Salad hits the spot for a summer day!
You can use fresh deli salsa to give it a little kick.  But the homemade buttermilk ranch dressing is mmmm good! I've had this recipe for over ten years and every time I make it, I wonder why I don't make it more often.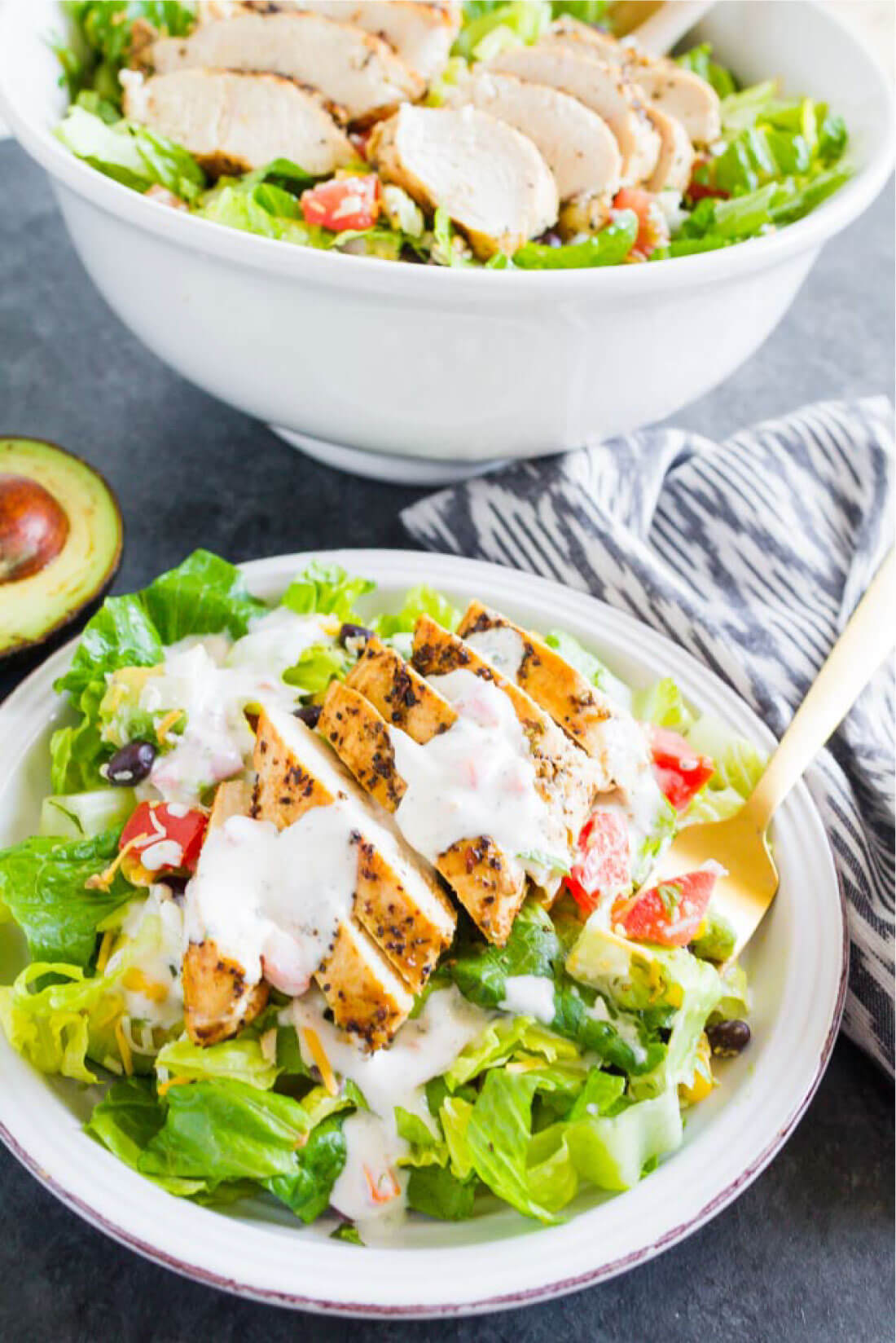 We used to have chicken and salad on most nights when I was growing up.  So this recipe just combines it all into one bowl.  And with a little extra spice.  I think my Mom would approve!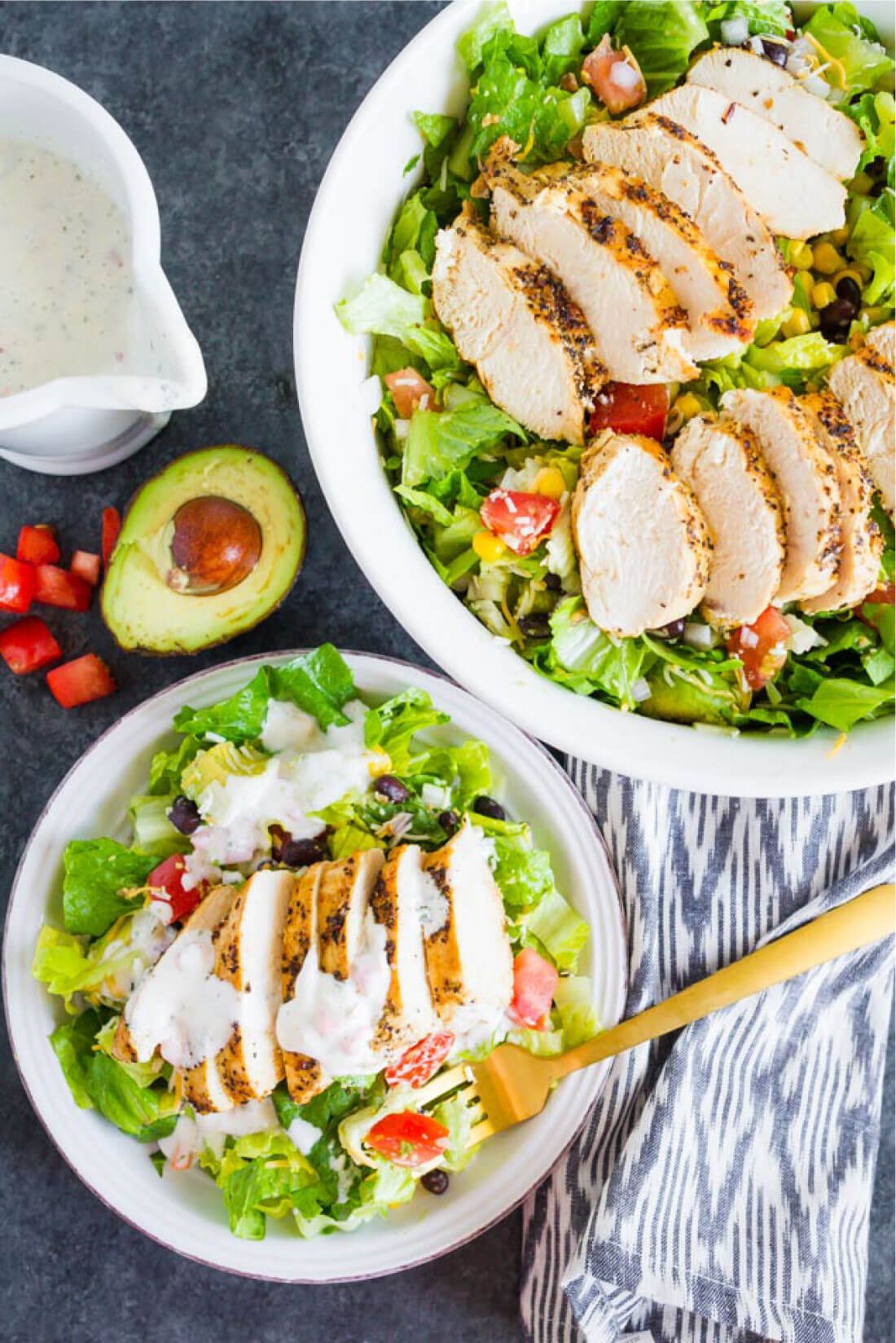 Santa Fe Chicken Salad
Ingredients
4 breasts of chicken, cooked then sliced
1 tablespoon olive oil
1 head romaine lettuce, chopped small
1 15-ounce can of black beans, drained and rinsed
1 ear of corn, cut off kernels (can use frozen or can corn)
1 tomato, chopped
1 avocado, diced
½ cup red onion, chopped fine
¼ cup jack cheese
¼ cup cheddar cheese
¼ small jicama, diced
Lemon-pepper
crushed tortilla chips
cucumbers (optional)
Buttermilk Dressing
Instructions
Pound the chicken with a meat tenderizer.
In a skillet, heat the oil.
Add the chicken and sprinkle generously with lemon-pepper.
Cook each side about 7 minutes or until done.
Remove from pan to cool. Slice the chicken.
Prepare all ingredients and toss the salad.
Don't add the salad dressing until ready to serve.
Buttermilk Dressing
Buttermilk Salsa Dressing
In a blender mix one envelope of ranch dressing with the required amount of mayonnaise and milk. Then add fresh deli salsa to taste.
You also won't feel guilty for eating it because it's healthy.  So that's a win in my book!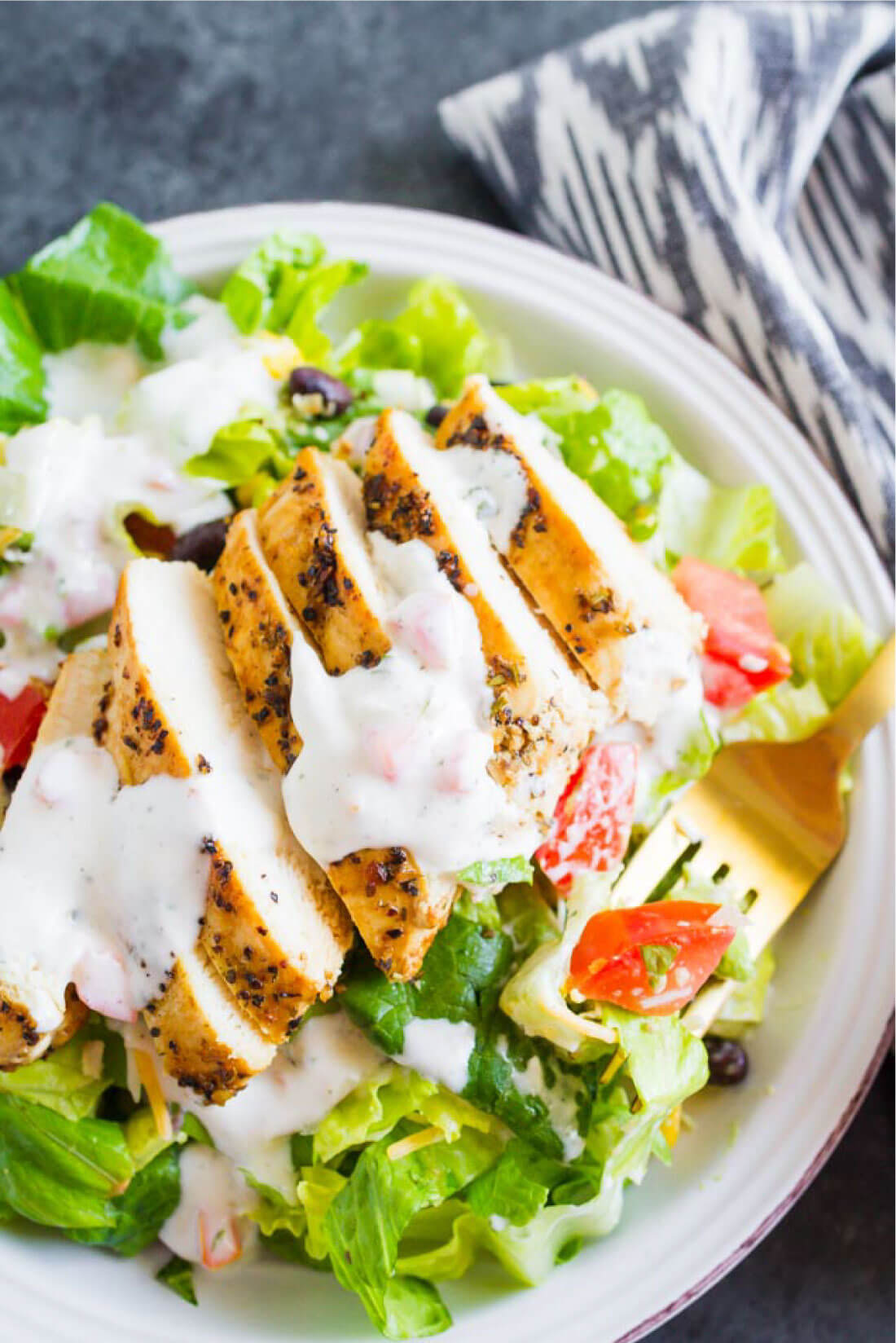 If you like this salad recipe, you'll love these too: