This past weekend my siblings and I threw a party celebrating our parents 50th wedding anniversary! Between the efforts of us all and the magical land of Pinterest we were able to make it happen.  Here are some of the 50th Wedding Anniversary Ideas —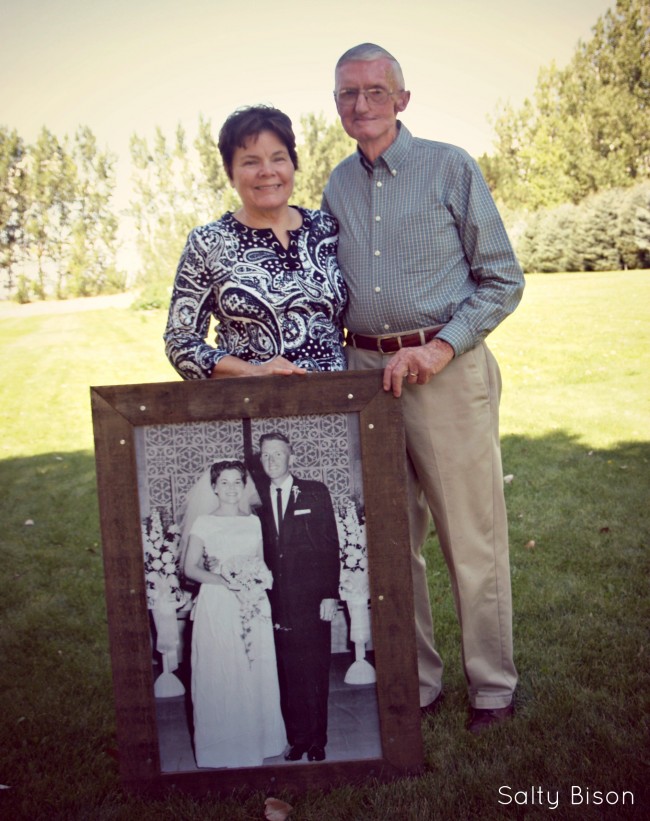 50th Wedding Anniversary Ideas
If you're looking for other anniversary ideas, here are a few more:
First my brother set up the base structures for us in my parents orchard, (i.e. tables, chairs, backdrops, lights) so we could then go in and fluff it up a bit with some decor.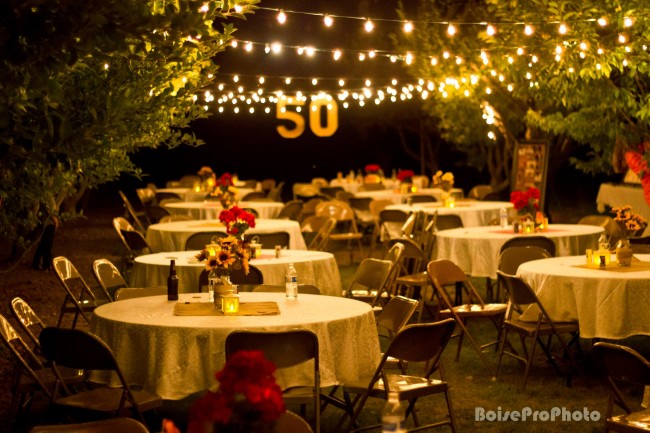 My sister-in-law is a pro when it comes to a dessert table. There were non-stop amounts of  gourmet cupcakes, fruit and other delicious desserts. We borrowed the burlap table cloth from a friend and my SIL had those display holders from events she's done in the past.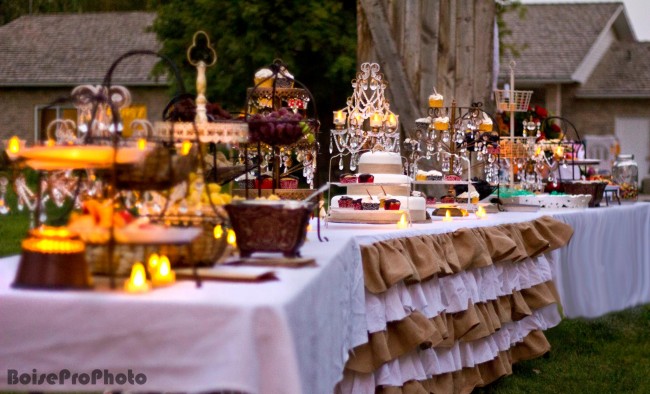 My brother is the tech-savvy child of the bunch, being a photographer he took all these pictures and also was able to set up a music system.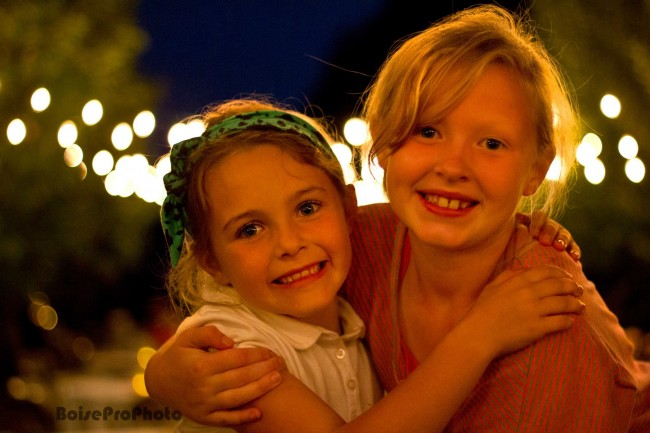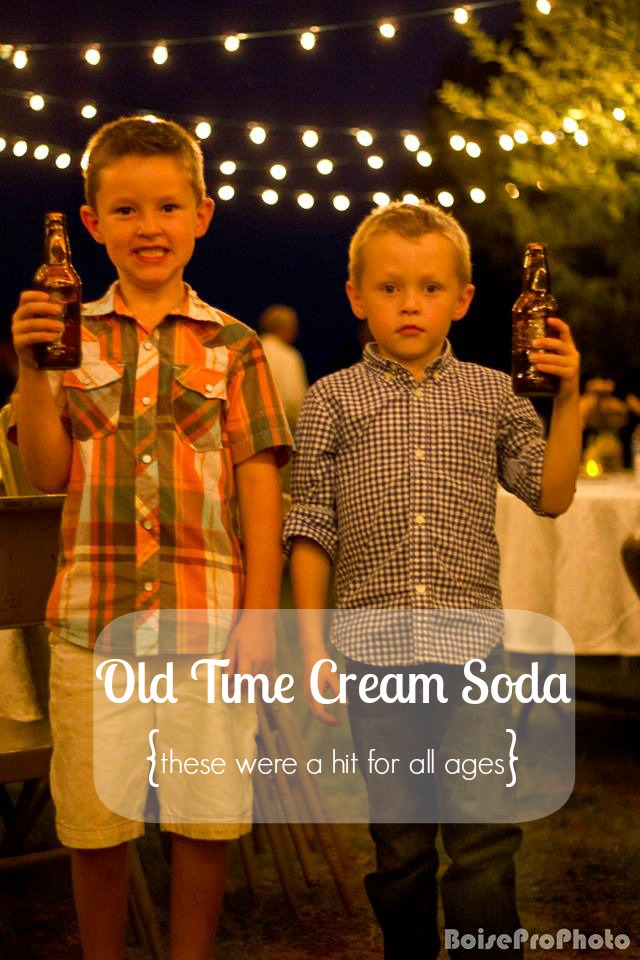 My sister created the centerpieces and was a whiz in the kitchen making the ridiculous amounts of  side dishes and her husband fired up the Traegers and smoked the tri-tip that was so tender it melted in your mouth.
My other SIL saved the day with her potato salad and her penmanship. I couldn't write a menu on a chalkboard to save my life! (That chalkboard by the way is thrifted and actually was a mirror in its former life. I just put chalkboard paint on the remaining back board using a foam brush.)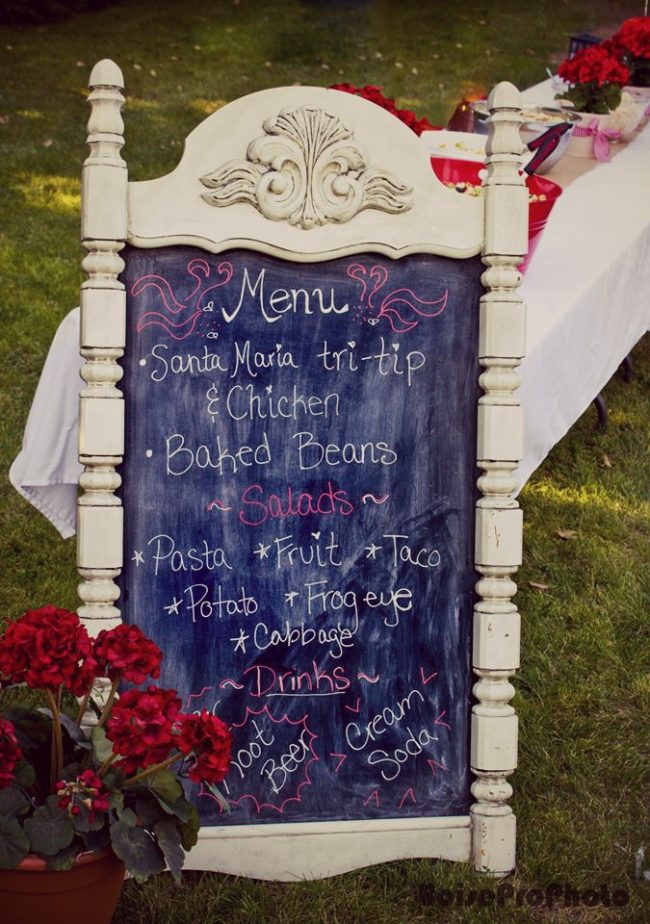 And of course all the nieces and nephews were our little minions, running and doing anything we asked. They were all such a great help!
I spent most of my efforts doing many small projects that had big visual impact.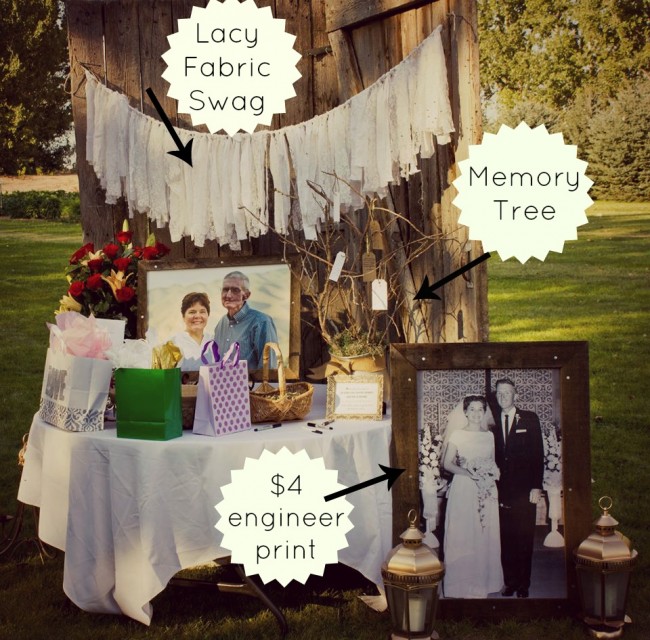 I first got an engineer print made of my parents wedding day. (We've talked about that here before) And then backed it and framed it out with reclaimed wood. Then I put together a memory tree. I got the idea from here. I used a large galvanized pot, burlap ribbon, decorative moss and some branches I found out in the orchard. Each guest wrote their favorite memory of our parents on a tag and then hung it on the tree.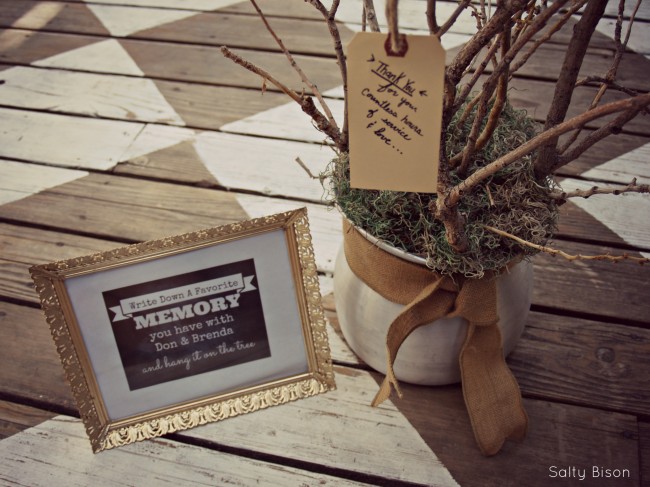 Then I made an easy lacy fabric swag to hang on the old wooden barn doors a friend let us borrow. I was inspired by this photo. I just took strips of old white fabric and lace curtains I had on hand and knotted them across a thick piece of twine.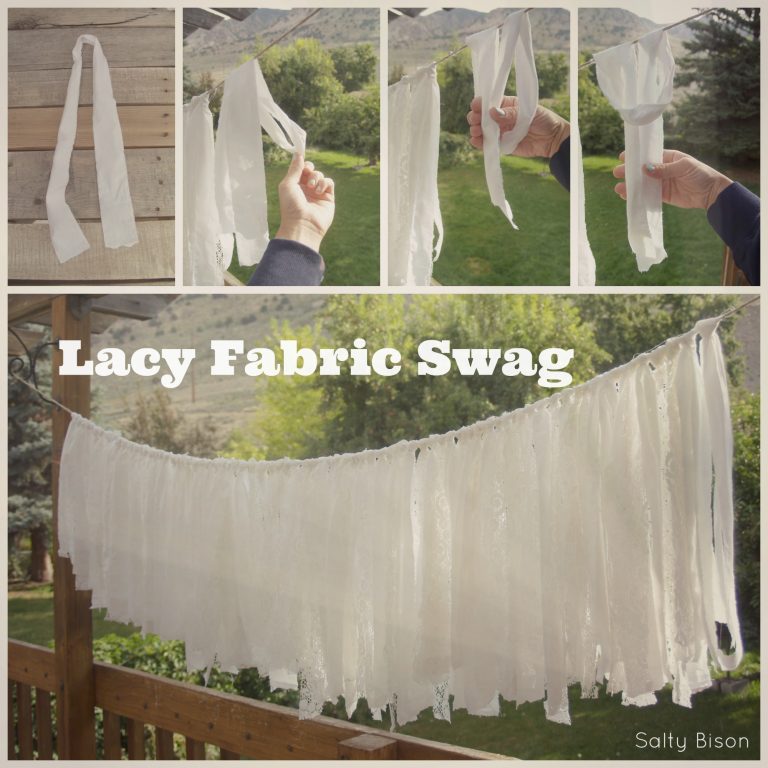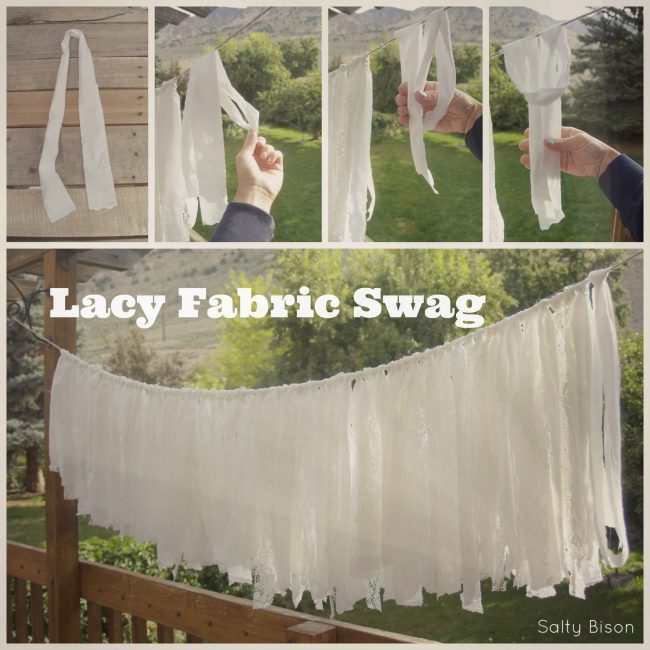 I also put together some Parking chalkboard arrow signs using my Salty Bison skills and reclaimed wood.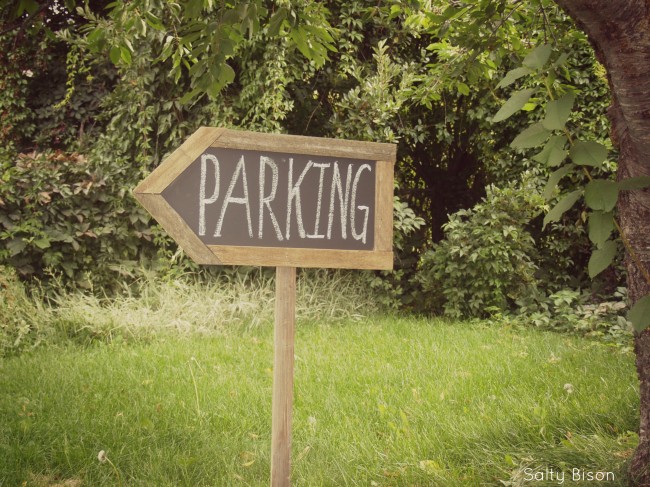 I tried my hand at personalized chalkboard art too. Note the last line…my Pops is a potato farmer.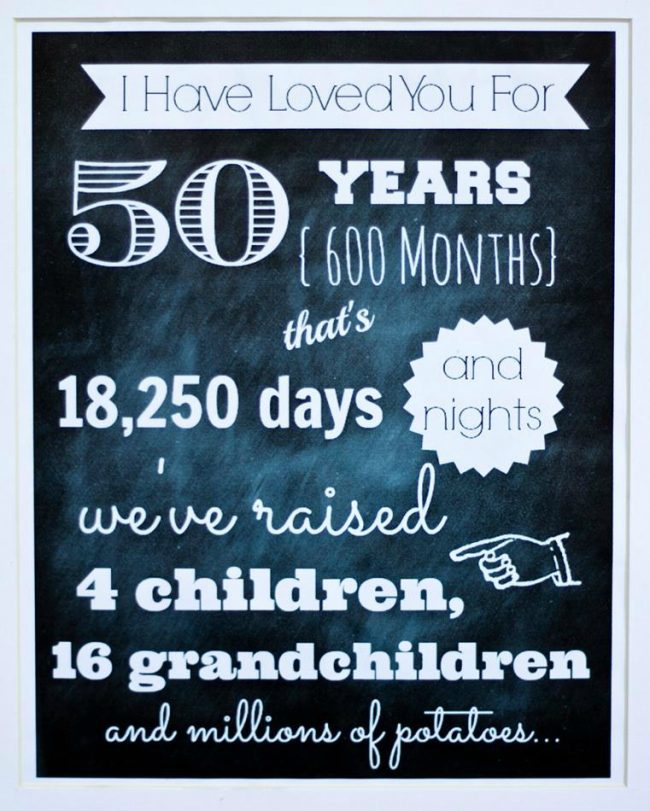 We wanted to give everyone that attended our "token" of appreciation so I had these little wooden tokens made to help remember the event. We topped some of the cupcakes with them and spread them out on the tables. I'm going to add a little magnet to the back of mine and put it on the fridge.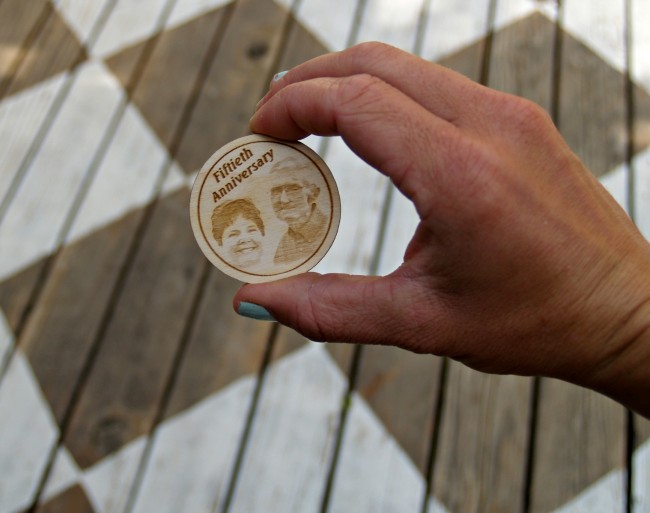 And last of all I made an oversized "50" out of foam board, cardboard and duct tape.  I was inspired by this post to do it. Then I spray painted it gold and hung it at the end of the orchard.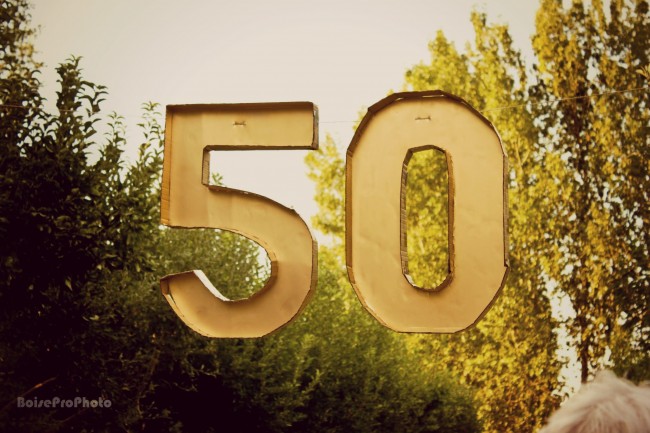 We had several people come up to us and comment on how fun the atmosphere was and the enjoyment of the food and evening. All in all I think everyone attending had a great time!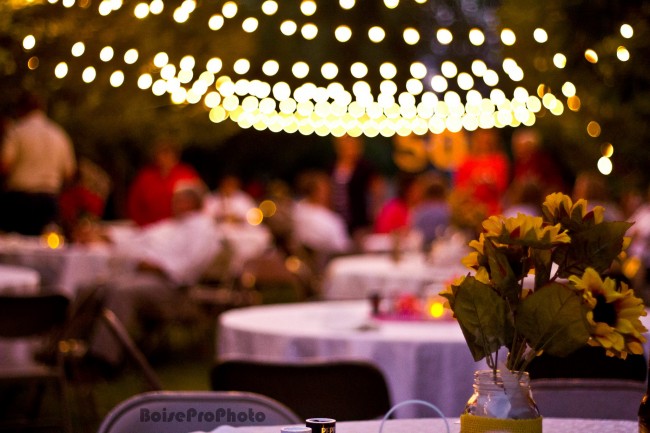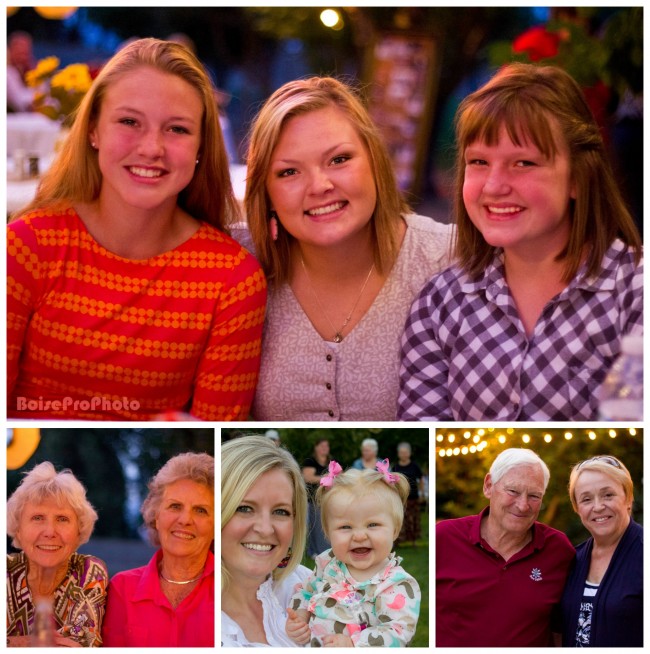 It seems odd to be able to share my parents anniversary celebration on such a huge platform as Thirty Handmade Days. But I'm going to use it while I can and say Happy Anniversary MOM AND DAD!!! You're the best! XOXOXO