I recently shared a
kids recipe book
and my love for cooking with my kids.  Did you download and get cooking with yours?  Today's Strawberry
Dump Cake
is super duper easy.  You can make it or you can get your kids (grandkids, nieces/nephews, etc) involved.  My 8 yr old pretty much did it on his own with just my supervision.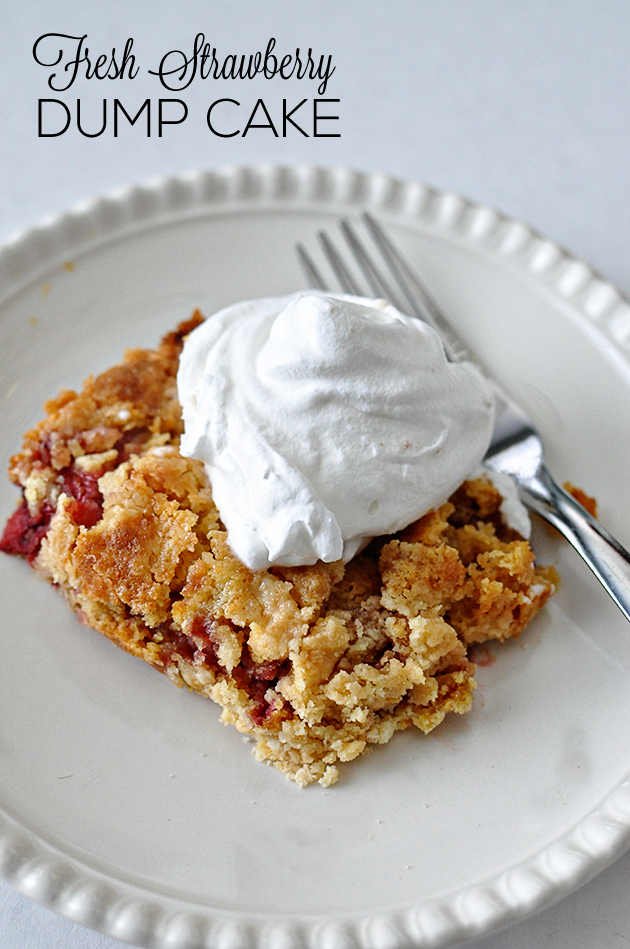 You only need a few ingredients to make this.  Before you get scared by the name (my brother gave me a hard time about it… ahem).  It is called a "dump cake" because you dump all the ingredients in.  That's what makes it so easy!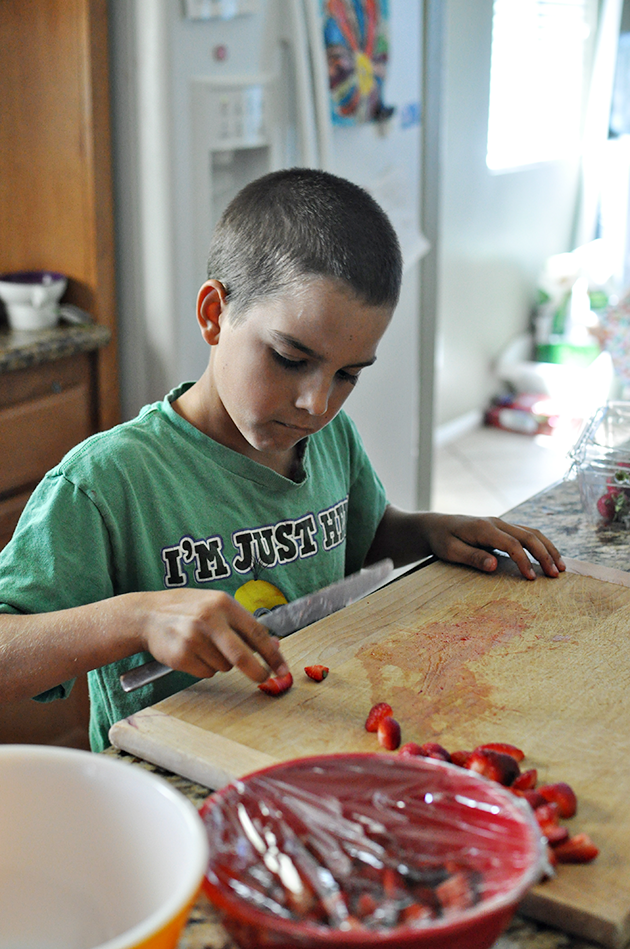 Drew took his job very seriously.  He used a butter knife to cut the strawberries.  It was age appropriate and worked perfectly.    Cooking is one of his favorite things and he asks me all the time to make things.  He has a pretty refined palette for such a young guy.  And he's said "that needs a little bit of ________" (insert a spice or ingredient here) several times.   He cracks me up! If baseball doesn't work out for him I can see a future as a chef.
Strawberry Dump Cake
Ingredients
1 lb. strawberries, sliced
1 box yellow cake
1 stick butter (1/2 c), softened
Instructions
Preheat oven to 350 degrees.
Slice strawberries.
Line a 9×13 baking dish with strawberries.
Soften butter and mix with yellow cake mix.
Pour dry cake mix over strawberries.
Bake in oven for 30-40 mins.
Optional – top with whipped cream or vanilla ice cream.
Serving size: Calories: Fat: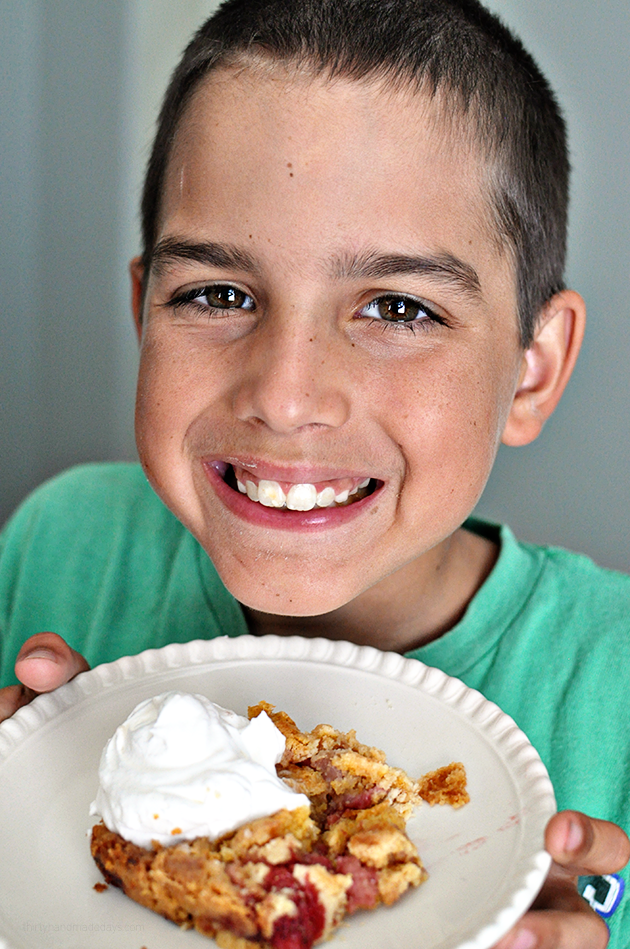 He was proud of his creation and couldn't wait to show his dad when he got home.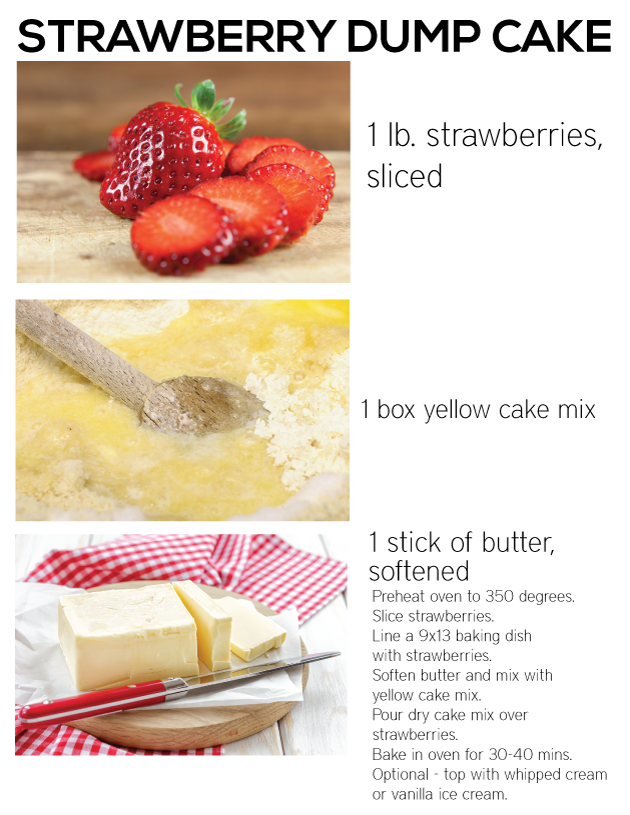 Download this Strawberry Dump Cake recipe to add to your kids recipe book.