For those who love quick, easy and delicious — (who doesn't?!) this Strawberry Dream Bar recipe will be your new favorite.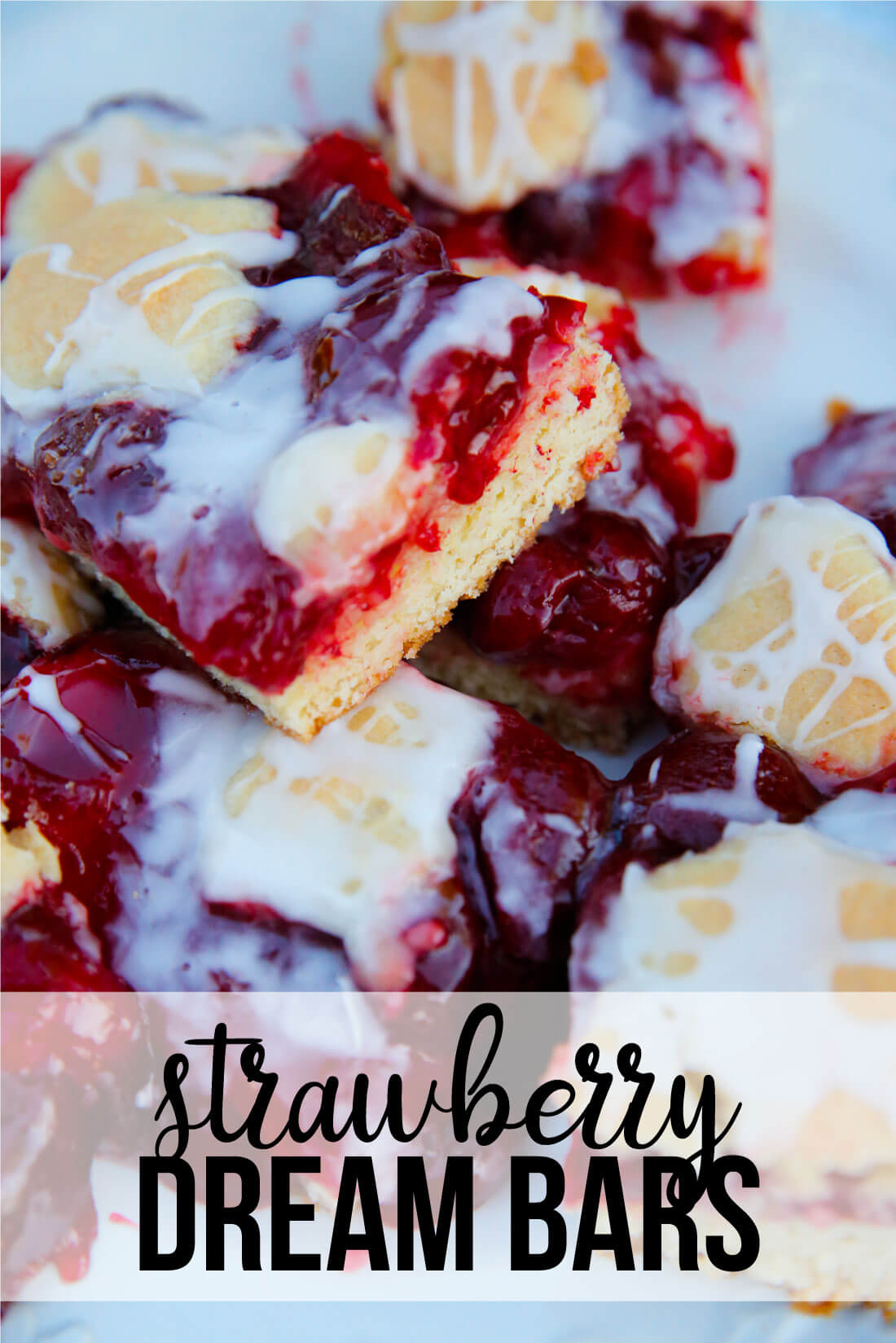 You all know how much I love quick and easy recipes by now.  They are my go to.  If I can find a dessert that's quick and easy? Even better! I made these Strawberry Dream Bars for my outdoor party that I held a few months ago.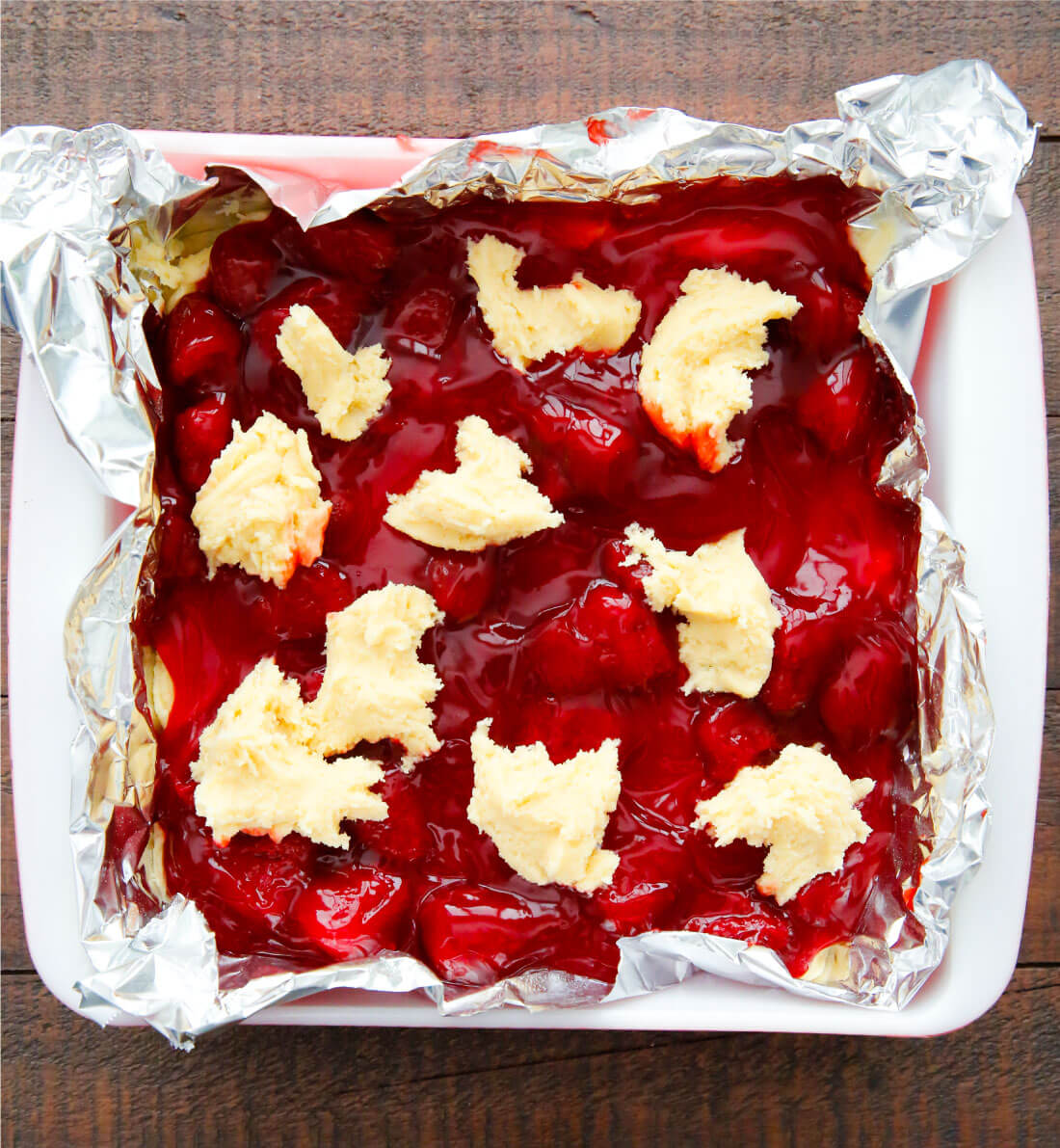 They are a slightly elevated version of my Strawberry Dump Cake.  Doesn't take much effort at all.  And with this version, you don't use cake mix but it's similar in texture and flavor.  So if you like dump cakes, this should fit the bill too.

Strawberry Dream Bar Recipe
Ingredients
For the Bars:
½ c butter, softened
1 c granulated sugar
½ tsp salt
2 large eggs
¼ tsp almond extract
1 tsp vanilla extract
1 ¾ c. all-purpose flour
½ tsp. baking powder
1 can (21 oz.) strawberry pie filling
For the Glaze:
½ cup confectioner's (powdered) sugar
1 ½ TBSP milk
½ tsp vanilla extract
½ tsp almond extract
Instructions
Preheat oven to 350 degrees.
Line an 8-x-8-inch baking pan with aluminum foil to avoid bars sticking to the pan.
Spray with nonstick spray. Set aside.
Cream together butter and sugar, about 1-2 minutes.
Add salt, eggs, and vanilla and stir until fully mixed.
Add flour and baking powder and mix until just combined.
Reserve ½ cup of dough.
Press remaining dough onto the tin foil in prepared baking pan.
Top with strawberry pie filling.
Drop remaining batter in small pieces over the cherry filling.
Place in the oven and bake for 50-60 minutes or until it turns golden brown.
Remove from the oven. Cool completely.
Once cool, make glaze.
Whisk together powdered sugar and milk until smooth.
Drizzle over bars and cut into squares.
Serve immediately.
While this is obviously a strawberry version, you could switch out the strawberry pie filling with cherry, apple, etc.  Whatever floats your boat.
If you like this recipe, you'll like these too:
Blueberry Lemon Cheesecake Bars