With school starting up again, add this Student Binder to your list of projects.  I did the hard work, you download and print!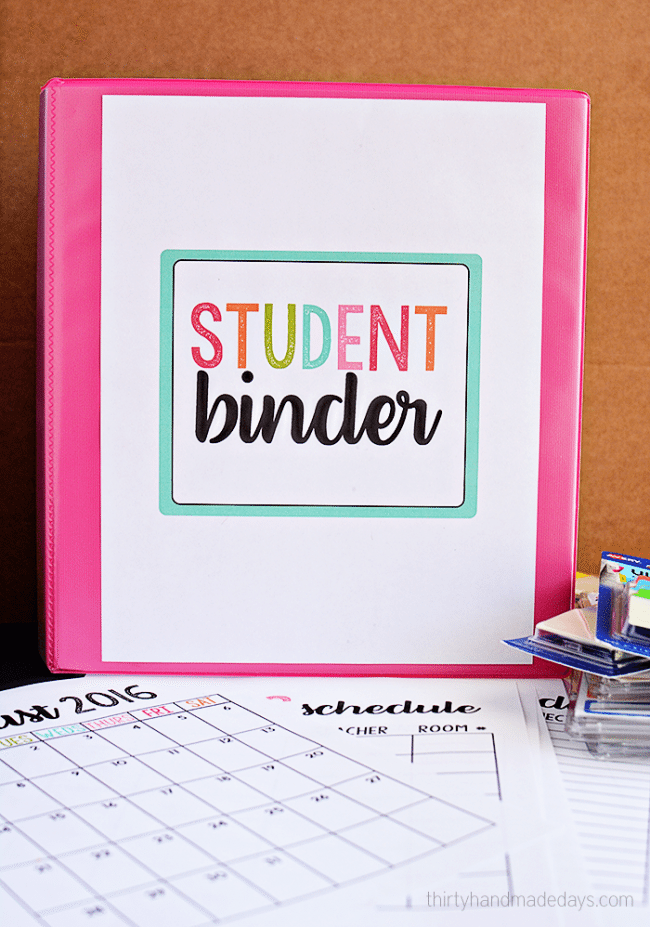 I've created something similar with the Mini Accountability Binder but this one is full size and has new designs.I just love using happy, bright colors and fun fonts so that's what I did again. I hope you love it as much as I do! 
Student Binder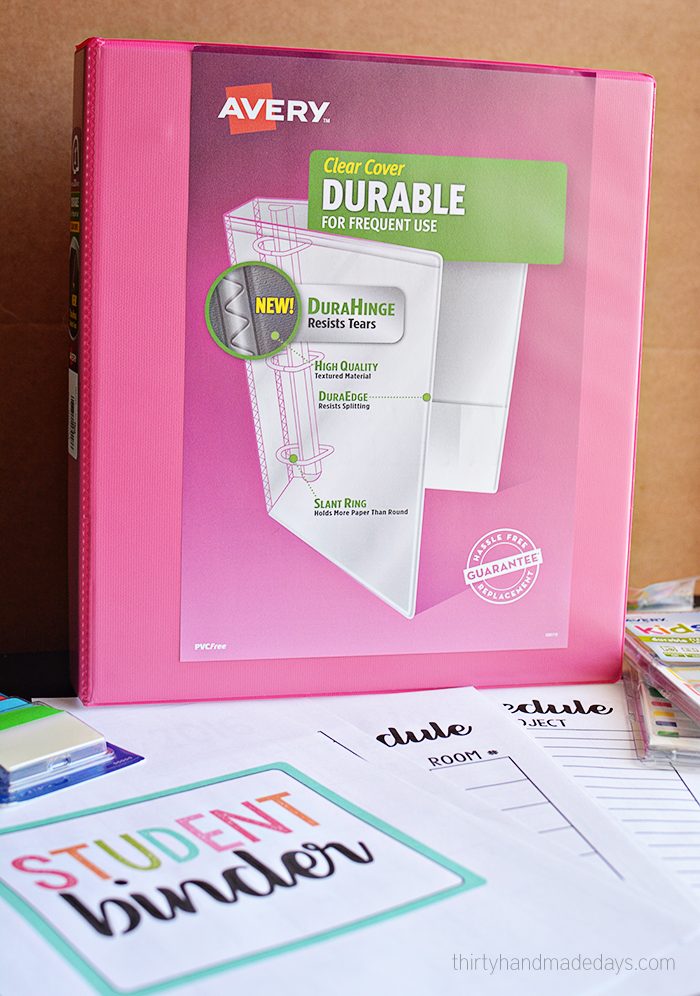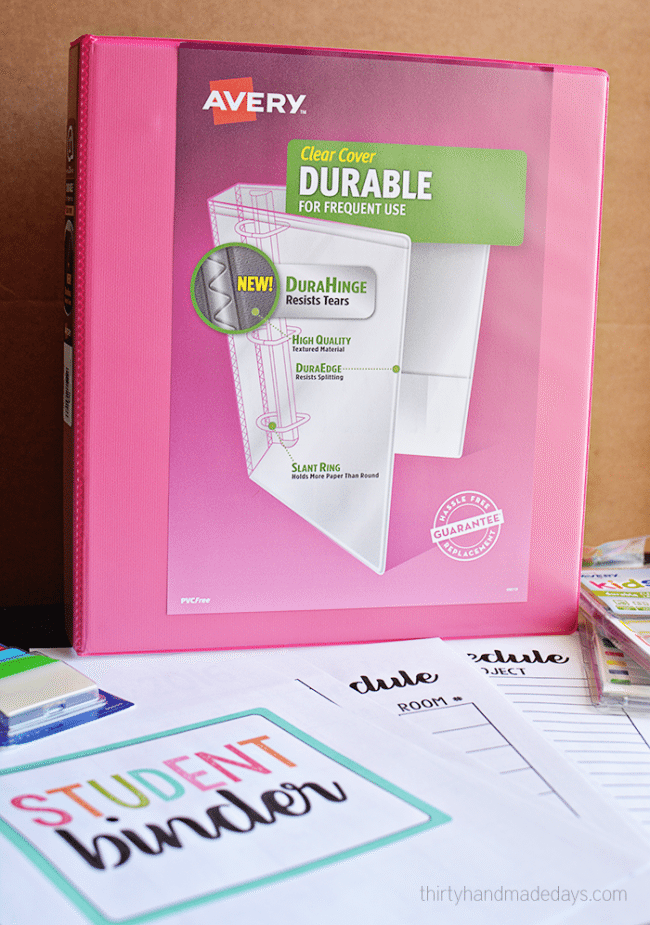 This binder is ideal for a little bit older kids to help them organize – students in middle school/junior high or high school can use it.   It includes assignment, test, and project lists, as well as a class schedule.    They can use the calendar to map out their assignments or to look ahead.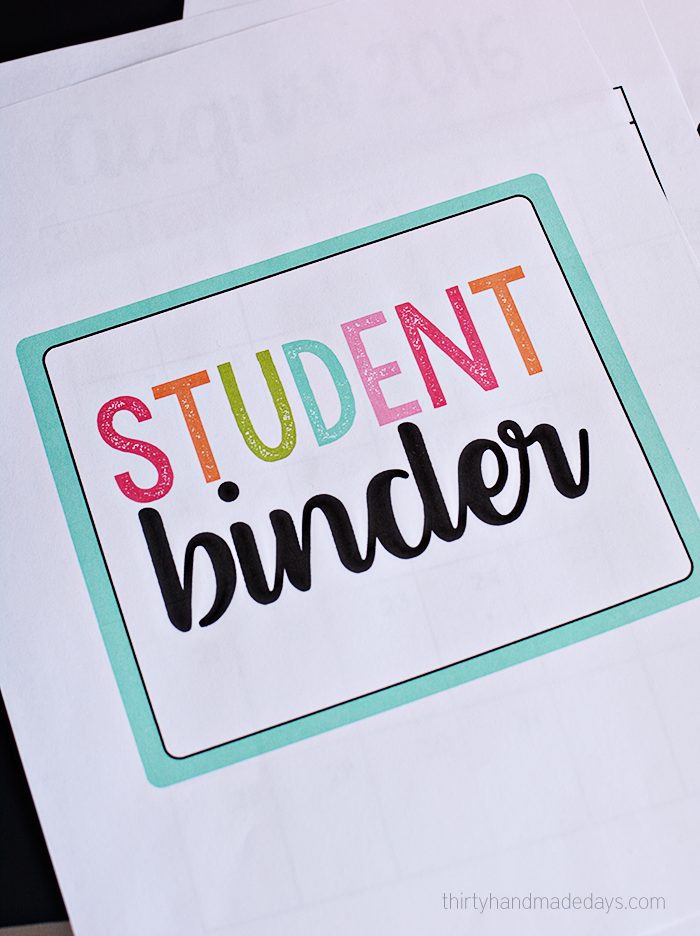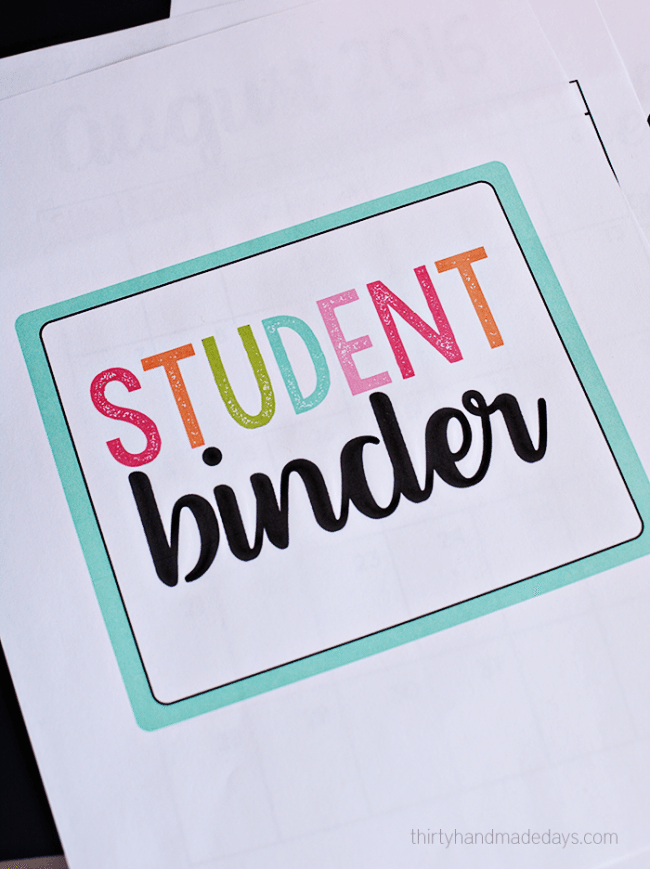 For this project I had the opportunity to work with Avery – one of my favorites.   I love back to school shopping because of all of the office supplies.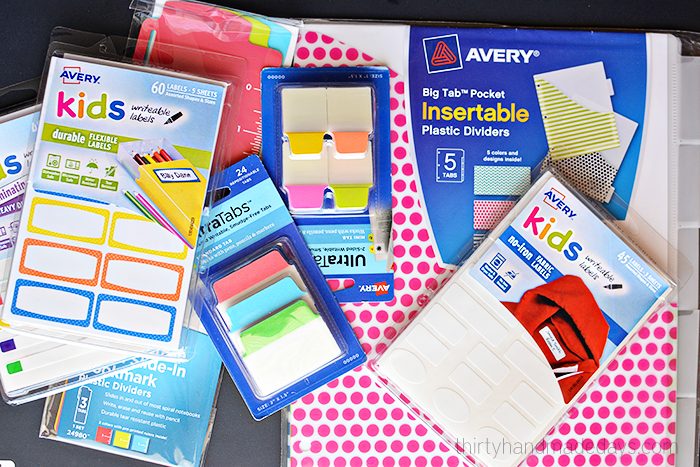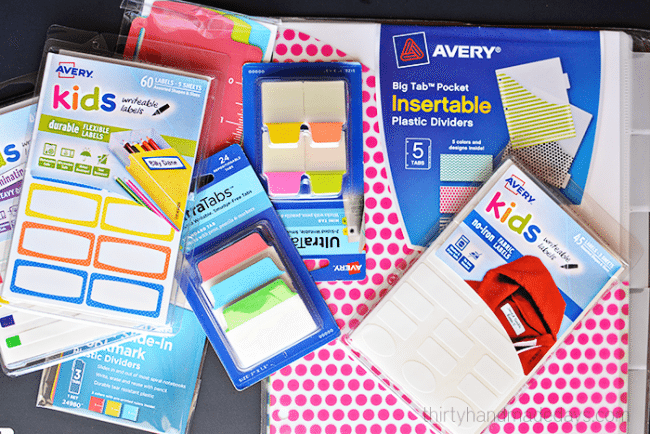 Avery has mini binders, tabbed dividers, a calendar section, labels.  Pretty much anything you can think of.  I use their postcards, labels and all kinds of products all of the time.  Avery's binders are super durable.  They are built to last and satisfaction guaranteed – so much so that they will replace them if they don't last!  There are also lots of great colors and fun binder designs.  So you have tons of options! (because we all know how much teenagers can be particular, right?)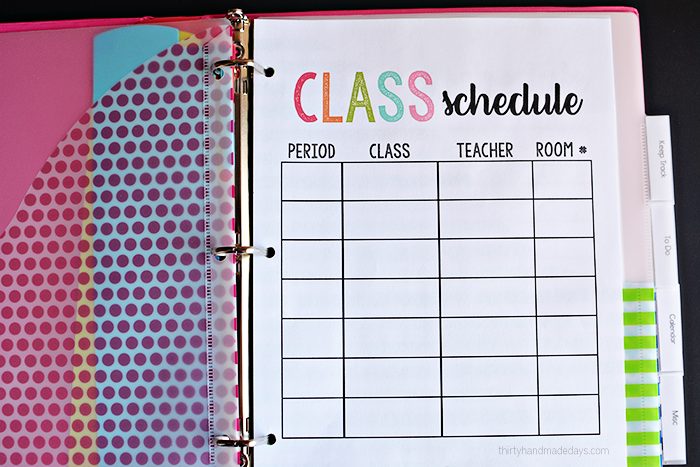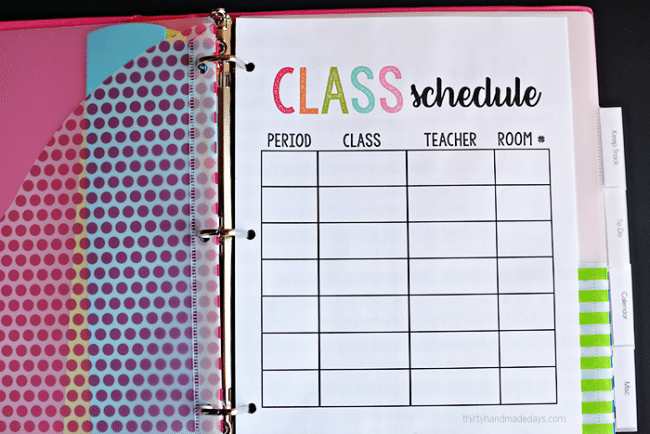 Download this Student Binder.  For personal use only.
You can download August, Sept, and October 2017 calendar here.
Some other posts to help you get ready for school:
Back to School Teacher Care Package
Lunchbox Notes Your Kids Will Adore
Lunchbox Ideas Your Kids Will Love