These Magic Bars will literally melt in your mouth! Yum.  They are super easy to make and you'll have a hard time eating just one.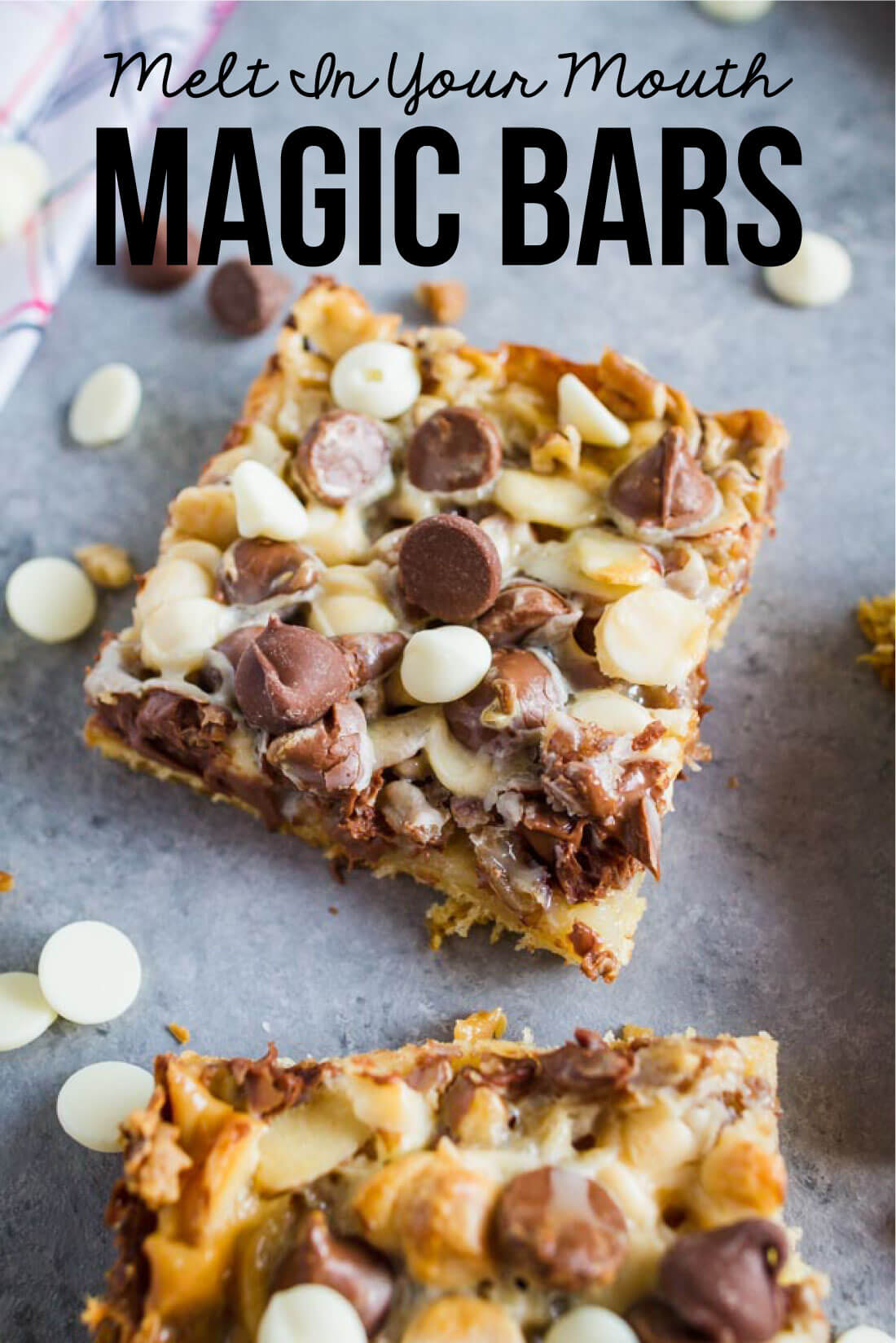 You may have seen this bar recipe around.  It's an oldie but a goodie.  It kind of reminds me of the holidays but why not have it throughout the year?  It has a little sweet, a little salty and some crunch too.  All of my favorites into one awesome dessert trifecta.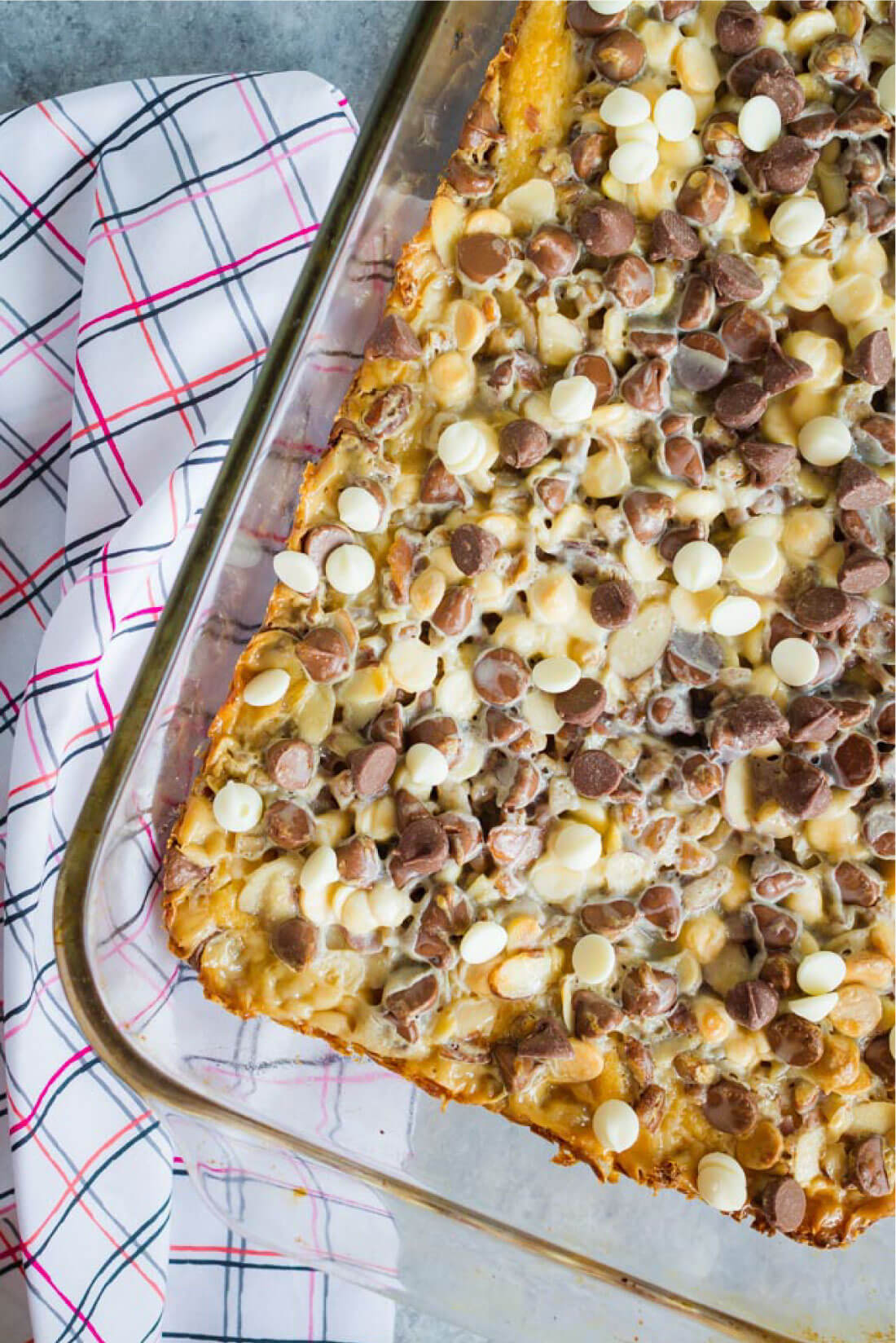 I'm pretty convinced that anything with sweetened condensed milk is going to be good.  It's one of those ingredients that our grandmas used but we don't use it as much these days.  Crying shame! Let's bring it back.
The beauty of these magic bars is that you can use whatever nuts you want or have on hand.  If you are allergic to nuts, this one wouldn't be for you.  It wouldn't be the same without that crunch of nuts.  But you can experiment with different types of nuts.

Melt in Your Mouth Chocolate Bars
Ingredients
1 can refrigerated crescent dinner rolls
1 c. milk chocolate chips (I prefer Ghirardelli)
1 c. white chocolate chips (Ghirardelli again)
1 c. chopped pecans
1 c. sliced almonds
1 small can (14 oz) of sweetened condensed milk
**other nuts can be substituted as desired
Instructions
Preheat your oven to 375 degrees.
Spray a 9x13 pan generously with cooking/baking spray.
Unroll dough and place in your greased pan, pinching the seams together.
Bake for 5 minutes.
Remove from the oven and sprinkle chips and nuts over the crust.
Pour sweetened condensed milk over the top.
Return to the oven and bake for 20 - 25 minutes. Watch closely as it gets to the end because it can burn.
Allow to cool completely (you can speed this process up by sticking it in the freezer).
Cut into squares.
Serve.
Let them melt in your mouth and enjoy!!
The only problem is that you'll want to eat the entire pan.  Because they really are that good!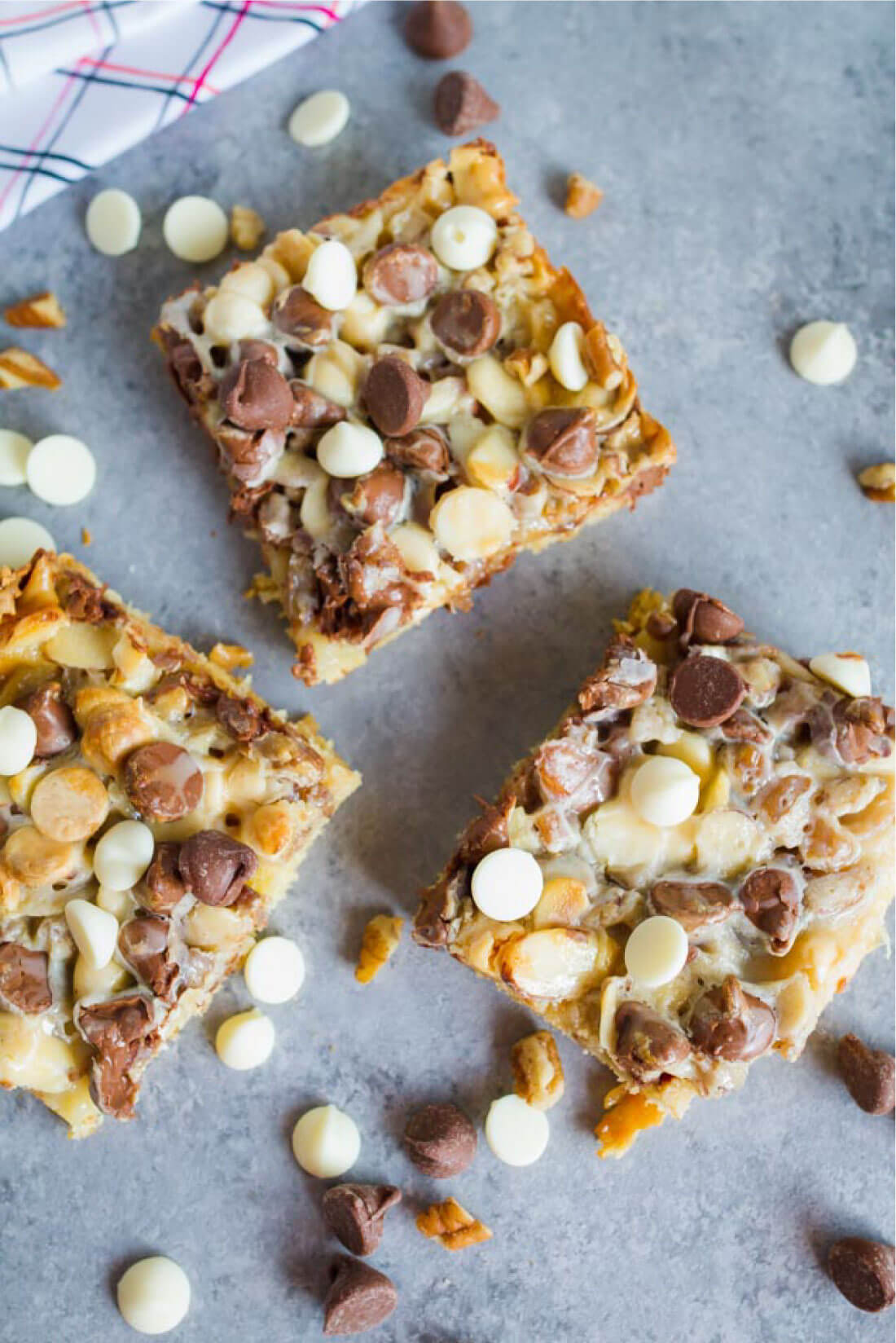 If you love bar recipes, you'll be a fan of these as well: