We're getting close to the holidays when things move at the speed of lightning.  And also the time that treats are made and delivered.  Or just made and eaten.  Ahem.   I'm always looking for simple things to make for family and friends.  These Turtle Pretzels only have 3 ingredients and are the perfect salty/sweet/crunchy combo.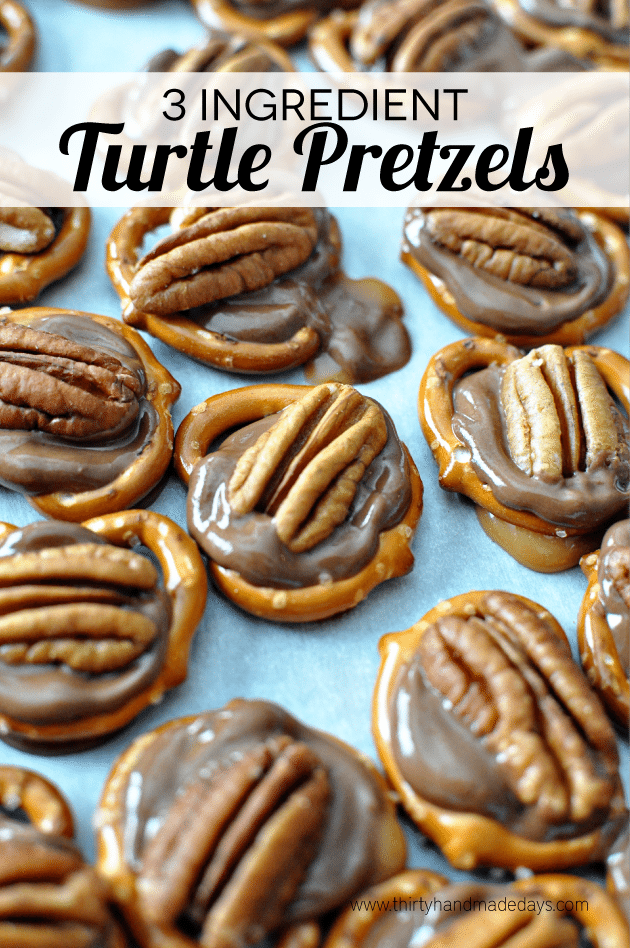 Yes they have been around for a million years and you might have already tried them.  I found the recipe in an old cookbook and thought they'd be amazing.  I don't love chocolate (vanilla and caramel all the way) but I do love Take 5 bars and that's what this recipe reminds me of.  It's got chocolate, crunch and nuts.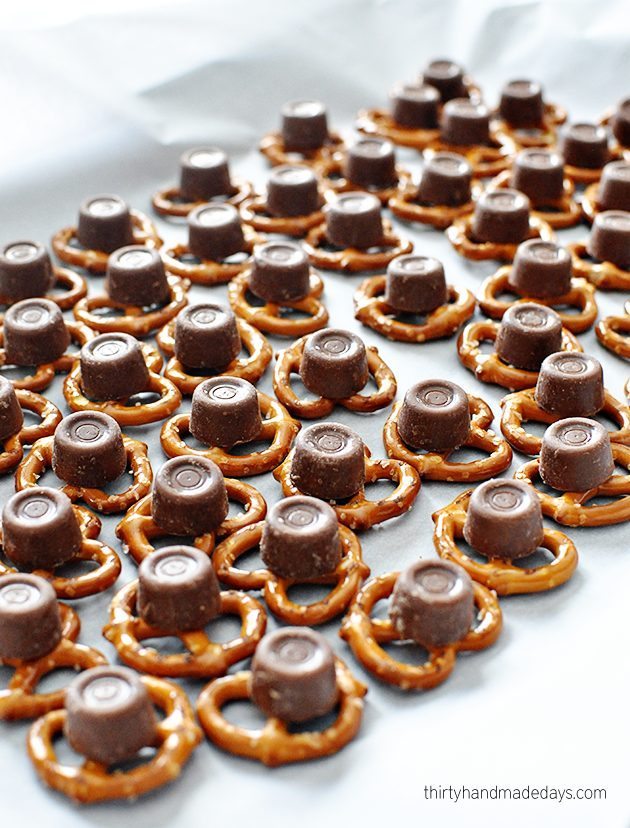 Just like this they would taste good.  But add one more ingredient and they that much better.  Yum!
3 Ingredient Turtle Pretzels
Ingredients
1 10 oz. bag Mini Pretzels
1 8 oz. package Unwrapped Rolos
1 small package pecan halves
Instructions
Preheat the oven to 350.
Put parchment paper on a baking sheet.
Lay pretzels down on the parchment paper.
Place a Rolo on each pretzel.
Bake for 3-5 minutes watching for them to soften but not melt.
Take out of the oven and add 1 pecan half per pretzel.
Let cool completely.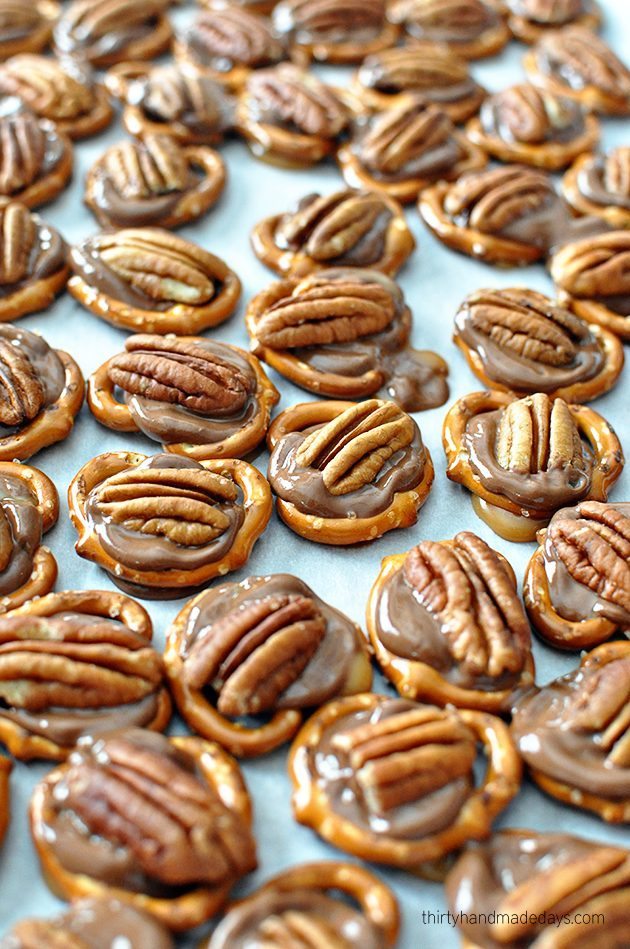 I dare you to try and eat just one!
Download this cute printable tag to use with these treats: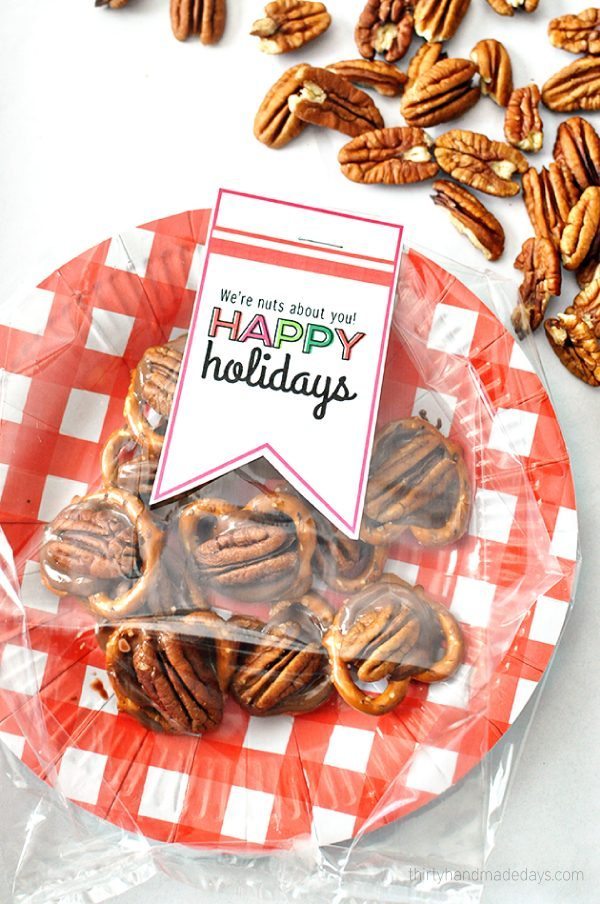 Try out these other recipes: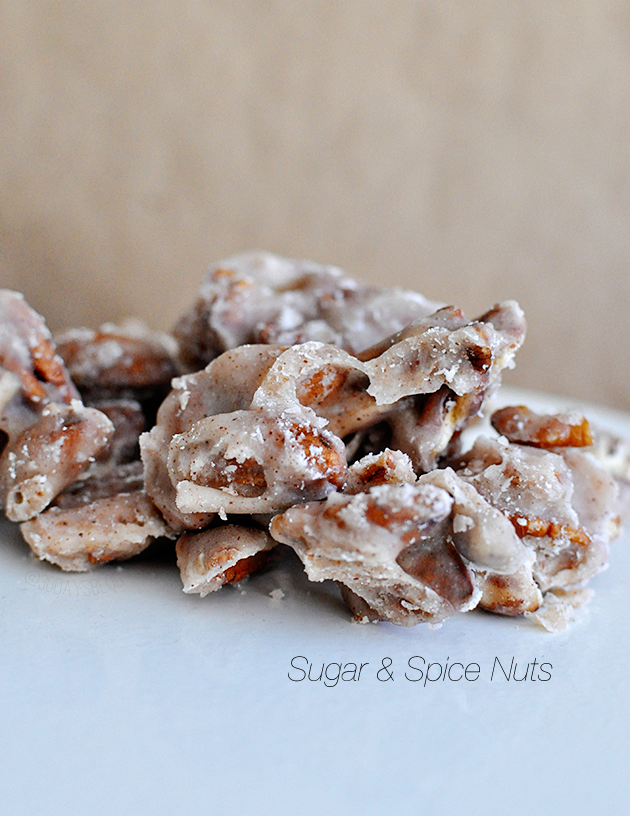 Sugar & Spice Nuts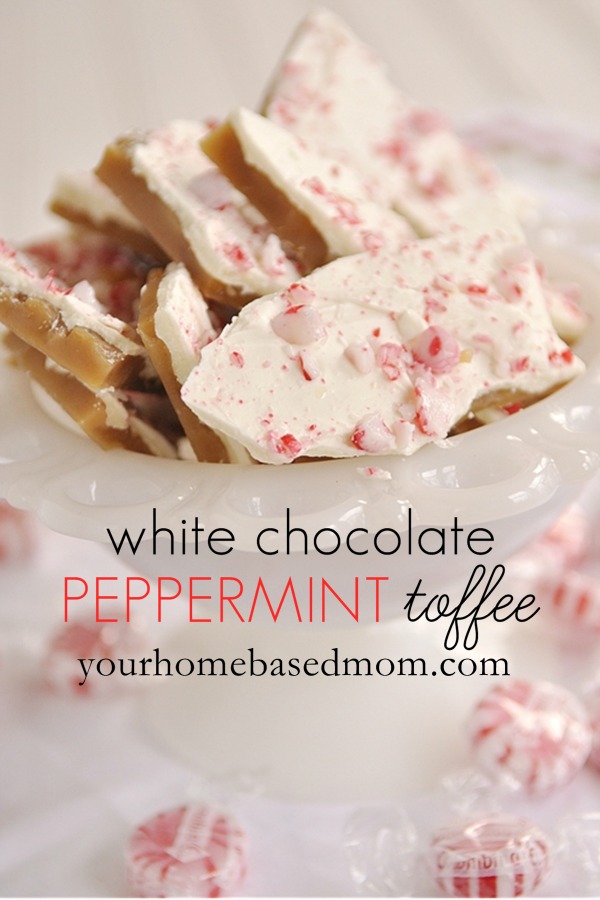 White Peppermint Toffee