What could be better than homemade oreos?  Not much, except peppermint homemade oreos!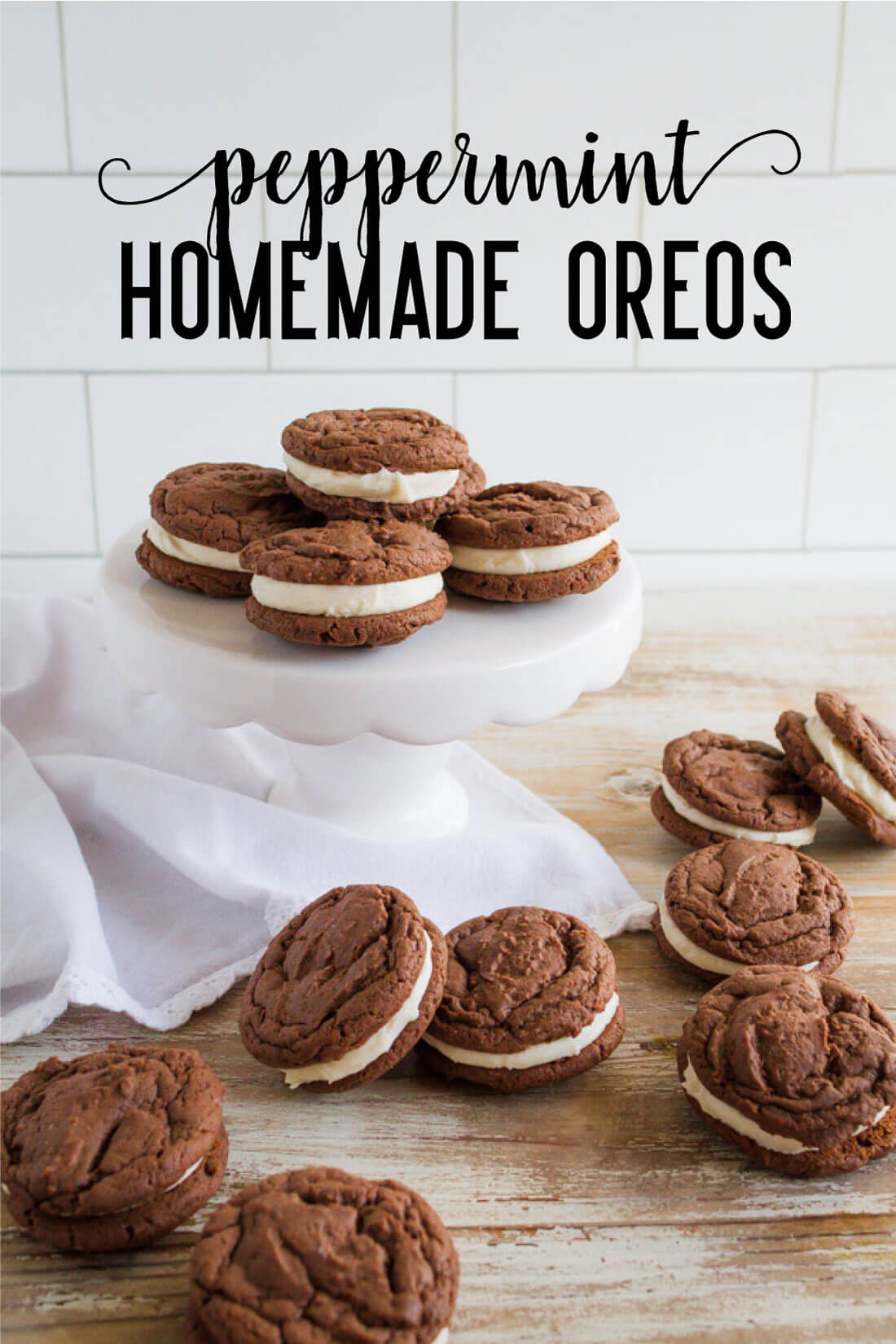 These cookies would be great for a cookie exchange or neighbor gift. Or for yourself, just because you need a treat to get through the next few crazy weeks…. Because yum- peppermint!  I'm not normally a huge peppermint fan except when the holidays come around.  Maybe it's because peppermint ice cream hits the shelves?  Mmmmm… so good.  And you can make this easy peasy 
3 Ingredient Frozen Peppermint Pie
recipe with that ice cream too.   But let's get back to the homemade oreos..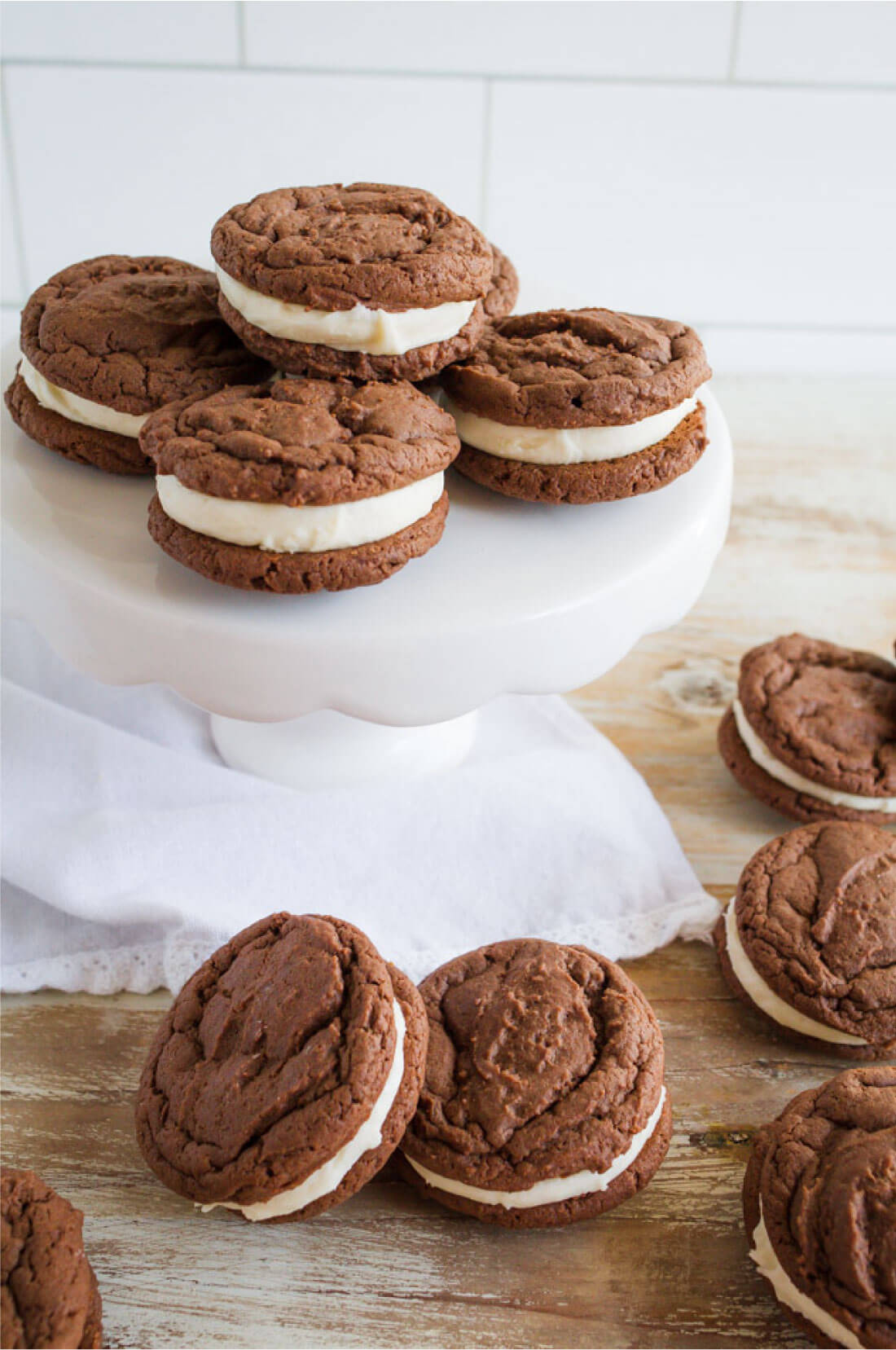 For you non-chocolate fans out there: (I am not a chocolate fan- can we still be friends?) I decided to make a vanilla version. Instead of using devil's food cake, I used a yellow cake mix.  They taste sorta similar to Trader Joe's vanilla jo jo's.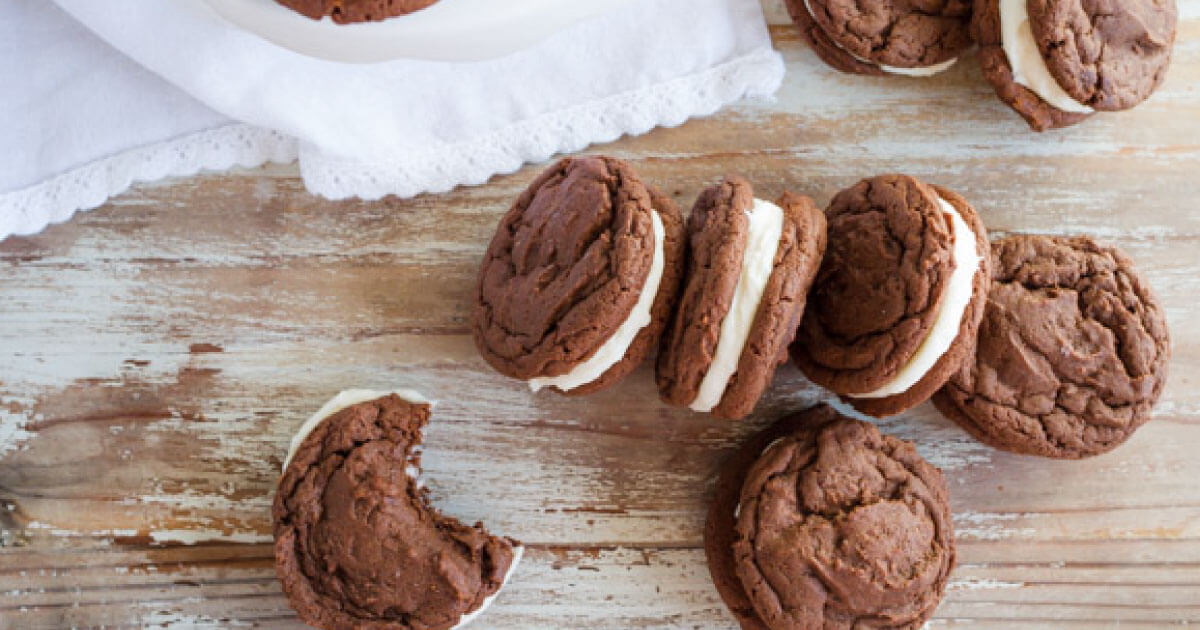 The version shown here is with devil's food cake, but the yellow cake mix turned out awesome!  You can smash up candy canes and roll the edges into them to make them prettier.
Homemade Peppermint Oreos
Ingredients
Cookie
1 package of devil's food cake mix
2 eggs
¾ cup of shortening
Frosting
8 oz. cream cheese
½ stick of butter, softened
1 tsp. vanilla
1 tsp. peppermint (not mint)
4 c. powdered sugar
Mix until smooth.
Instructions
Cookie
Mix together.
The dough will be pretty stiff- it's supposed to be that way.
Roll into balls and put on baking sheet.
Make them little balls (like 1").They cook more evenly that way.
Bake at 350 degrees for 8 minutes.
Immediately transfer to a cooling rack.
When cookies are cool, frost them and then sandwich them like an Oreo.
This will only make about 12 cookies total depending on how big you make them.
Notes
If you'd rather make traditional oreos,
omit the peppermint and add another tsp of vanilla instead.
Food photography and styling courtesy of My Name is Snickerdoodle.
If you like this recipe, you'll love these too: