You only need 4 ingredients for the easiest ever Butterfinger Pie.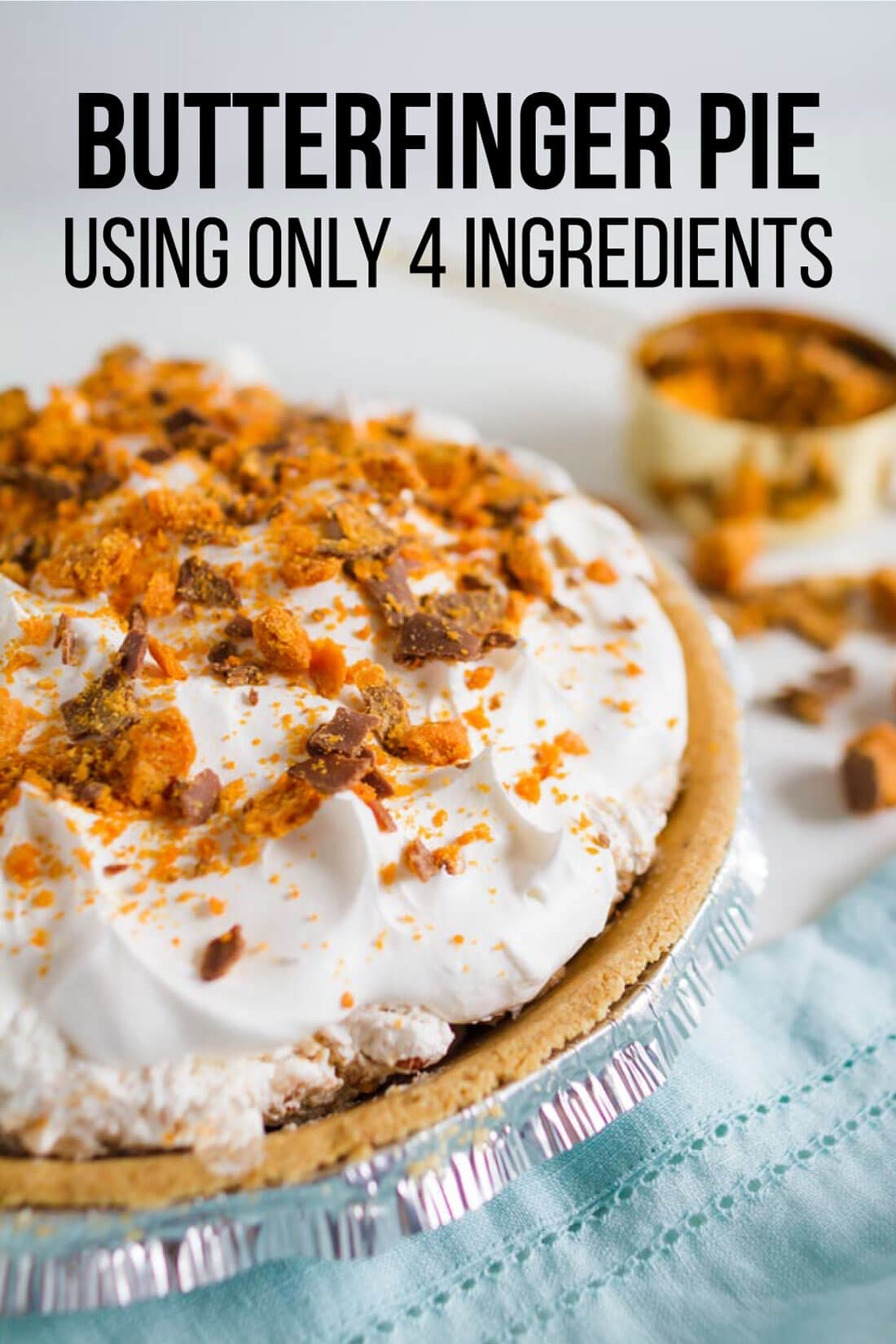 Tis the season for candy. Candy, candy, candy.  What do you do with all your leftover Halloween candy when the holiday is over?  Set some Butterfingers aside to use for a delicious recipe.
Butterfinger Pie
It's only 4 ingredients. And it takes less than five minutes to make.  But you do have to chill it for several hours.  So you need to reserve some time to make sure it'll set.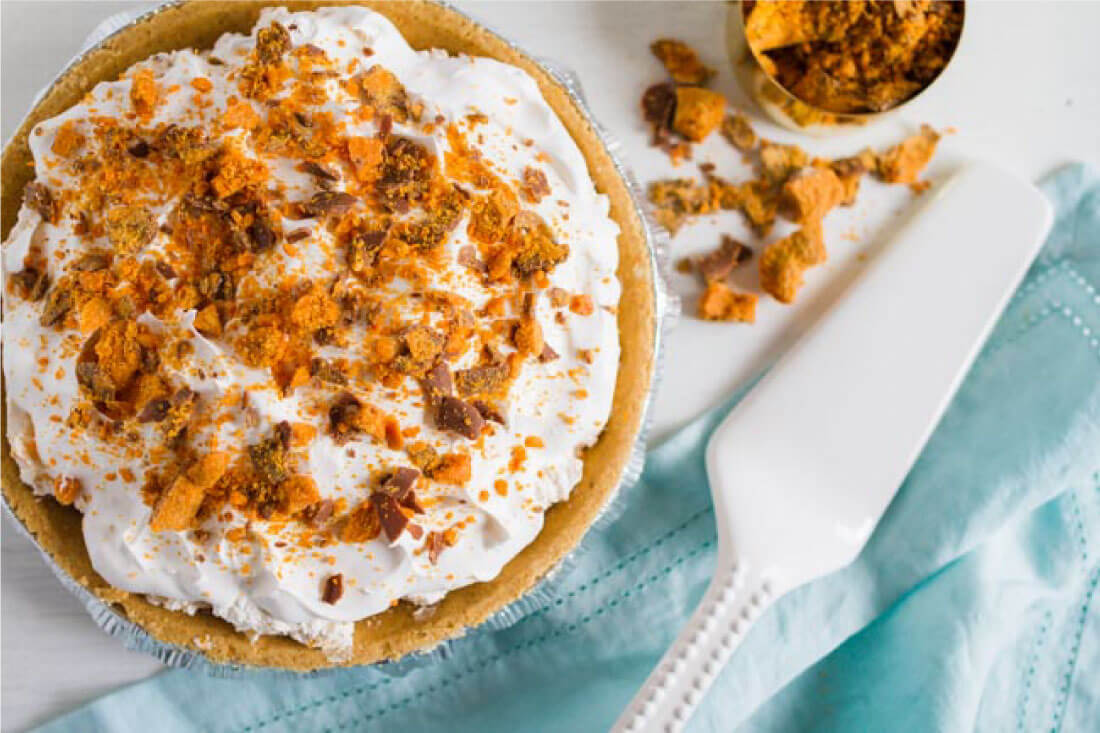 If you love Butterfingers, this one is for you.   But you can use all types of candy bars to substitute for the Butterfingers.  Try it with Snickers, Heath bar, etc.
If you like this easy recipe, you'll like these too:
Butterfinger Dessert
4 Ingredient Butterfinger Pie
Ingredients
6 regular sized butterfinger candy bars, crushed
1 (8 ounce) package cream cheese, softened
1 (12 ounce) carton Cool Whip
1 graham cracker crust
Instructions
Mix 5 crushed butterfingers, softened cream cheese and 8 oz. of Cool Whip together.
Put into graham cracker crust.
Spread remaining Cool Whip on top of pie.
Chill for several hours.
Crush final Butterfinger bar and sprinkle over the top.
The kids can get in on the action by crushing the Butterfingers! It's the best part.  My kids love baking and cooking with me so this is the perfect (easy!) recipe to get them involved in.  They could even make it on their own.  It's pretty fool proof.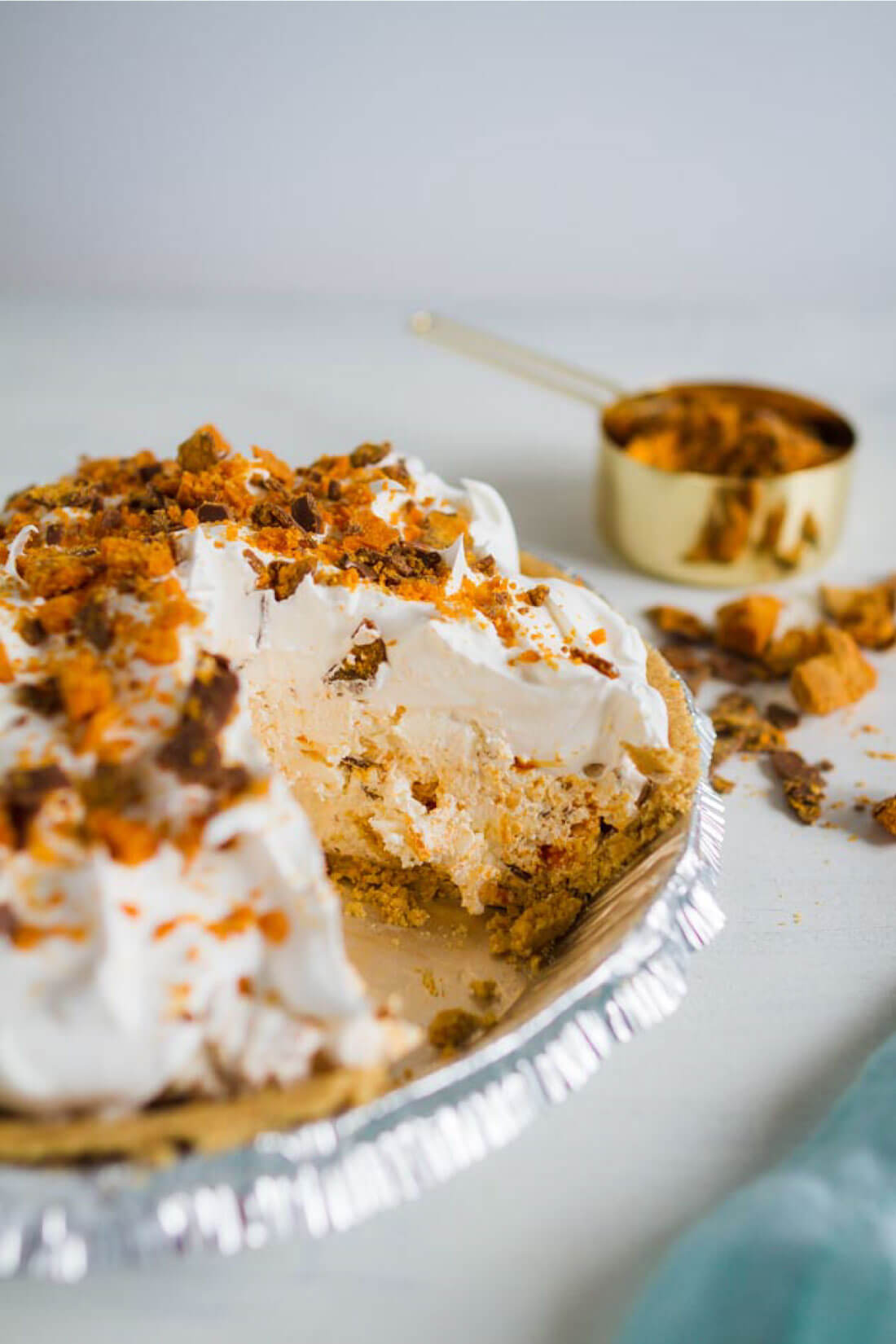 Food photography and styling courtesy of My Name is Snickerdoodle.
Easy Pie Recipes
Here are a few that I want to make next: