This Vanilla Strawberry Fluff recipe is the perfect, easy thing to make when you want a little something sweet!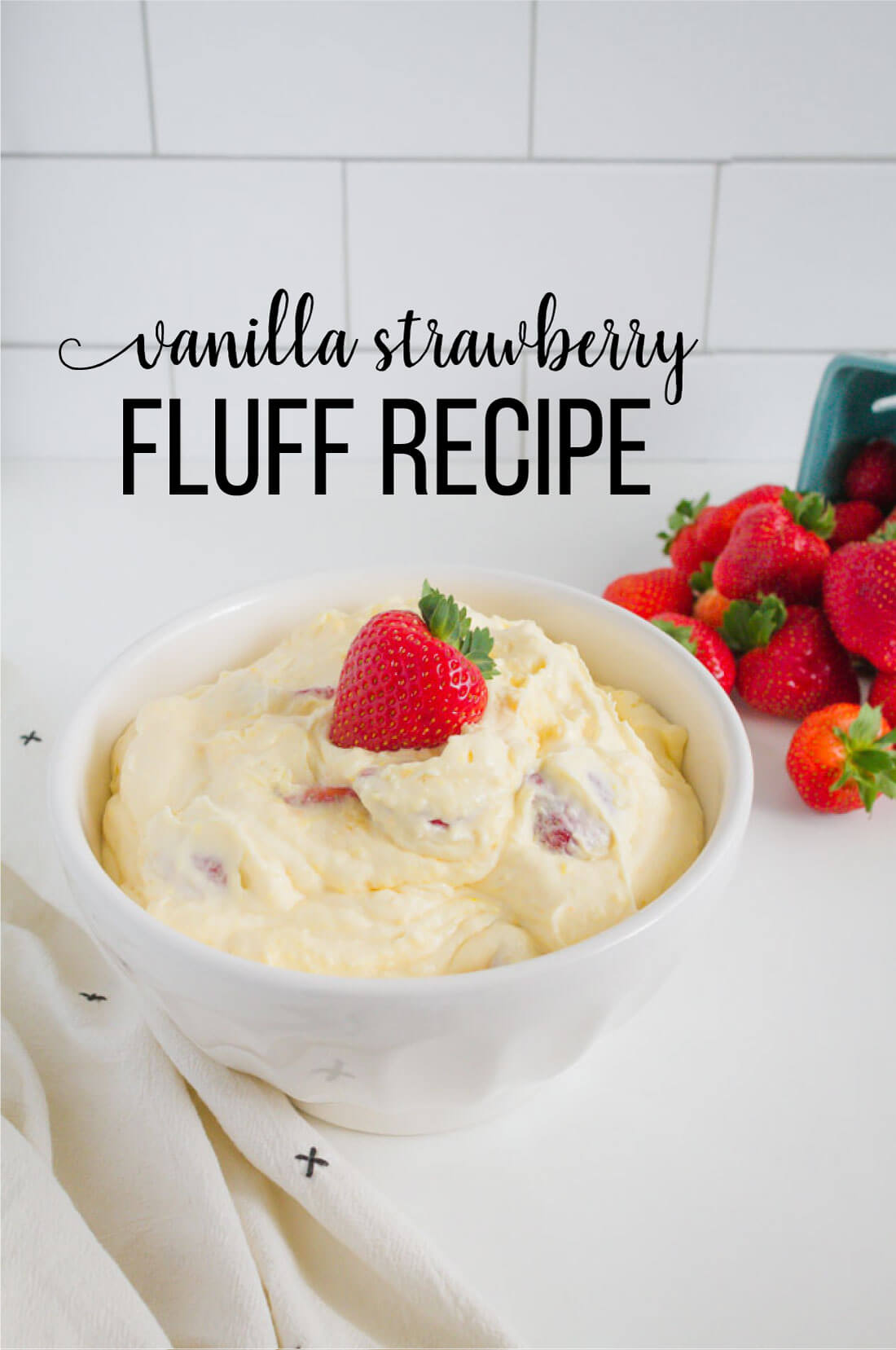 Easy but good is usually what I go for with cooking, baking, etc.  Pretty much anything actually.  Easy but good applies to crafts and printables too.   I tested out this simple but divine dessert recently and I was called things like "rock star" and all went back for more.  That's right- I'm  a rock star after whipping a few things together and spending approximately 5 minutes.   Why do I waste my time slaving away on other recipes that take 191039290323920 minutes and they chuck in the trash?  Seriously.  You'll love this 4 Ingredient Vanilla Strawberry Fluff recipe.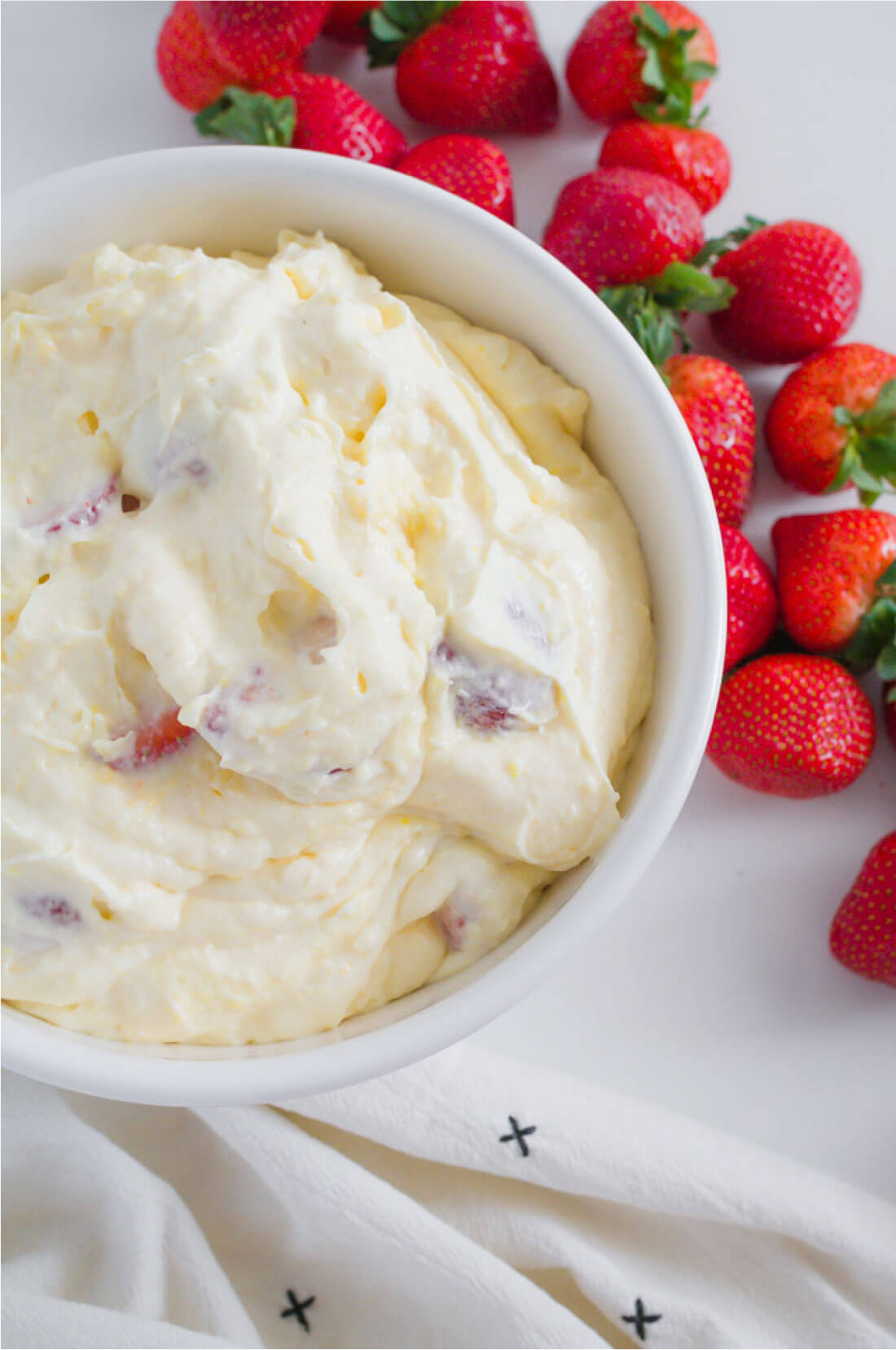 The original recipe called for raspberries.  I told that to Josh after he ate it.  He said that he preferred strawberries any day and that raspberries are too tart.  Ok.  I knew that and that's why I did it.  (not at all.  I just prefer strawberries so I substituted them for the raspberries) .
I wasn't exactly sure what to call it because it could be considered a fruit dip, but you can also dip pretzels or something salty in it too.  Your call!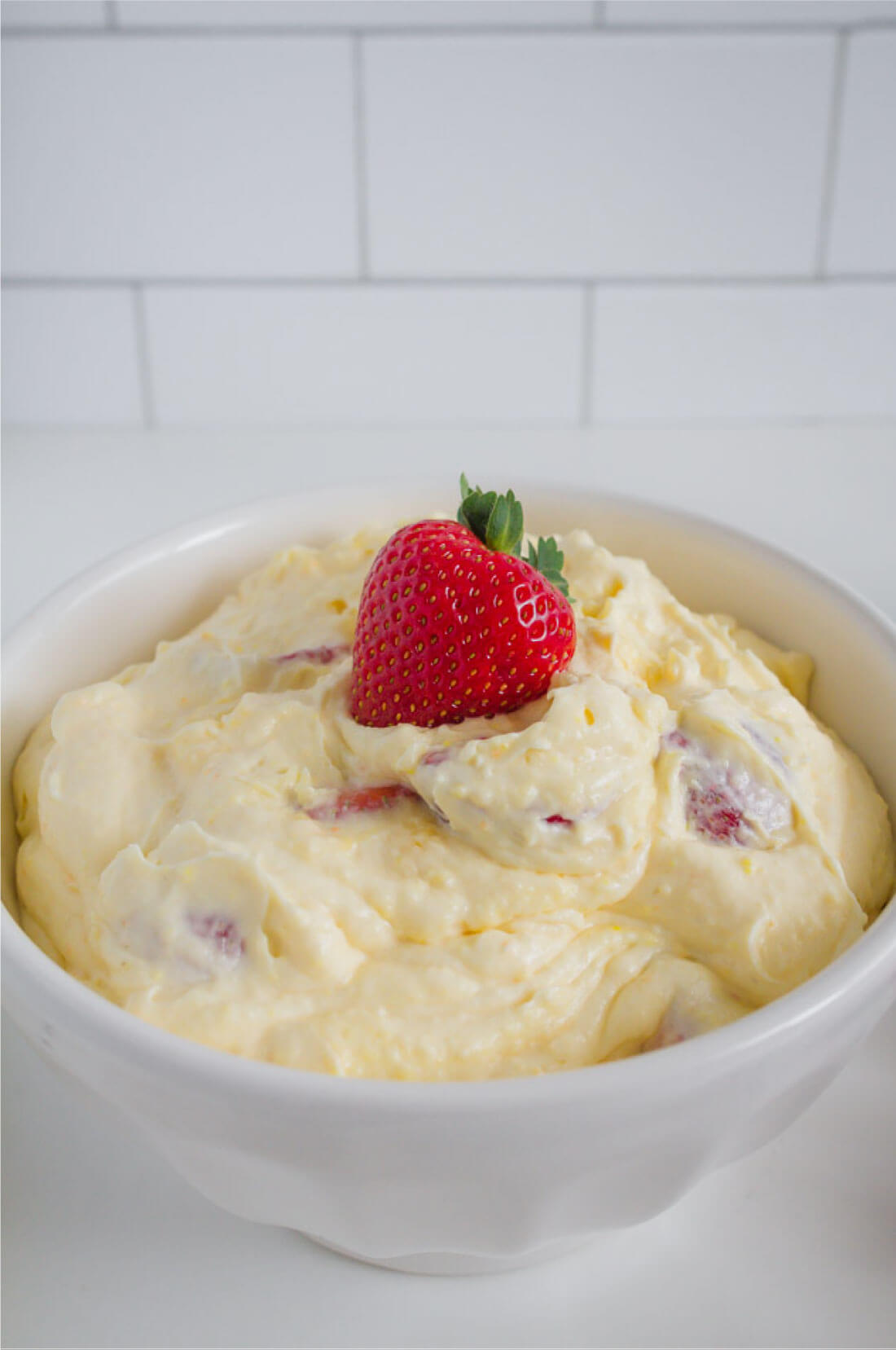 Vanilla Strawberry Whip
Ingredients
1 large (5.1 oz) instant vanilla pudding
32 oz. container vanilla yogurt
8 oz. container Cool Whip
1 pkg. frozen strawberries
Instructions
Mix together pudding mix and yogurt.
Fold in whip cream.
Fold in strawberries.
Ta-da!
Recipe slightly adapted from Butter with a Side of Bread
Food photography and styling courtesy of My Name is Snickerdoodle.
If you like this one, you'll like these too: