You can make sweet sour chicken from home and your family will love it!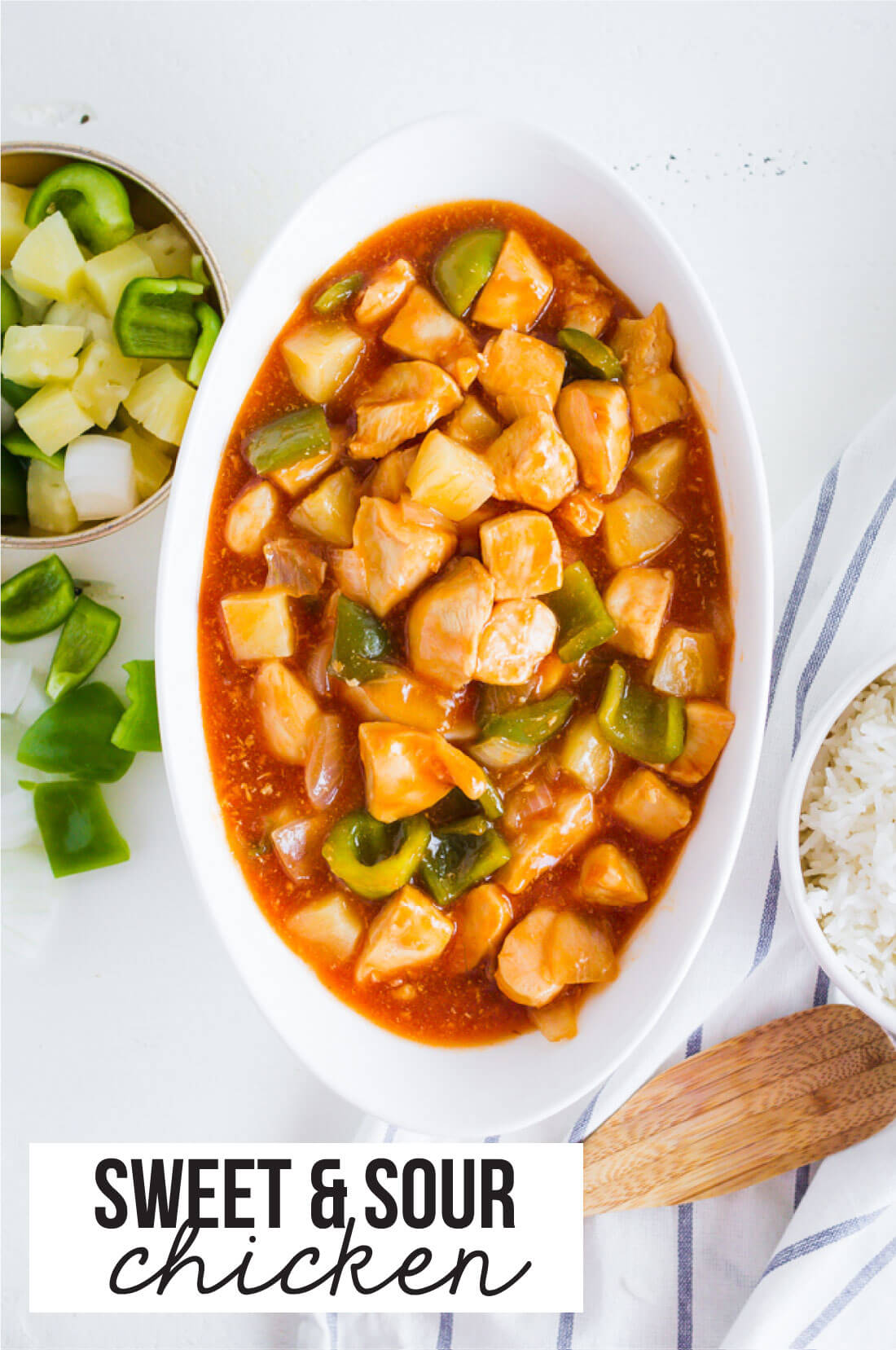 Years ago I visited my aunt who made the best meal – Sweet and Sour Chicken.  I asked her for the recipe and it has become one of our family favorites.  It doesn't take a whole lot of preparation and the end result is totally worth it.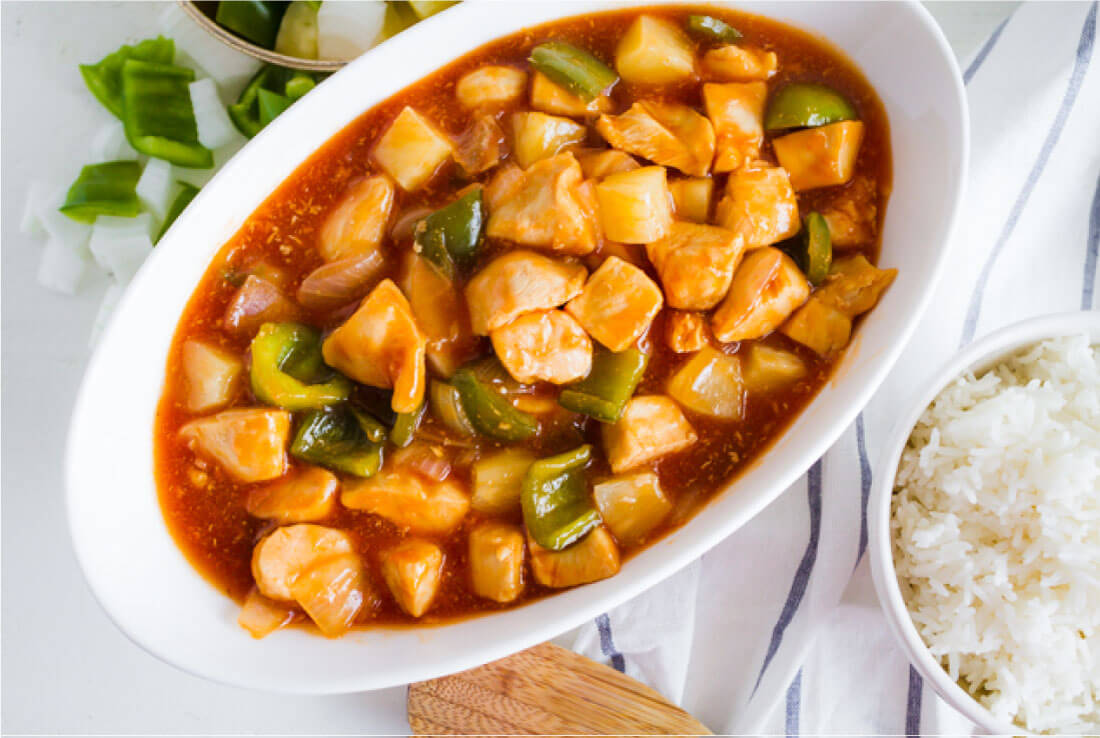 This is another meal that hits the spot on a cold, windy day.  Mmmmm…. and it smells absolutely delicious.  My oldest is a very picky eater- he sort of inspects everything before he will take a bite.  This is one of the guaranteed meals he will eat.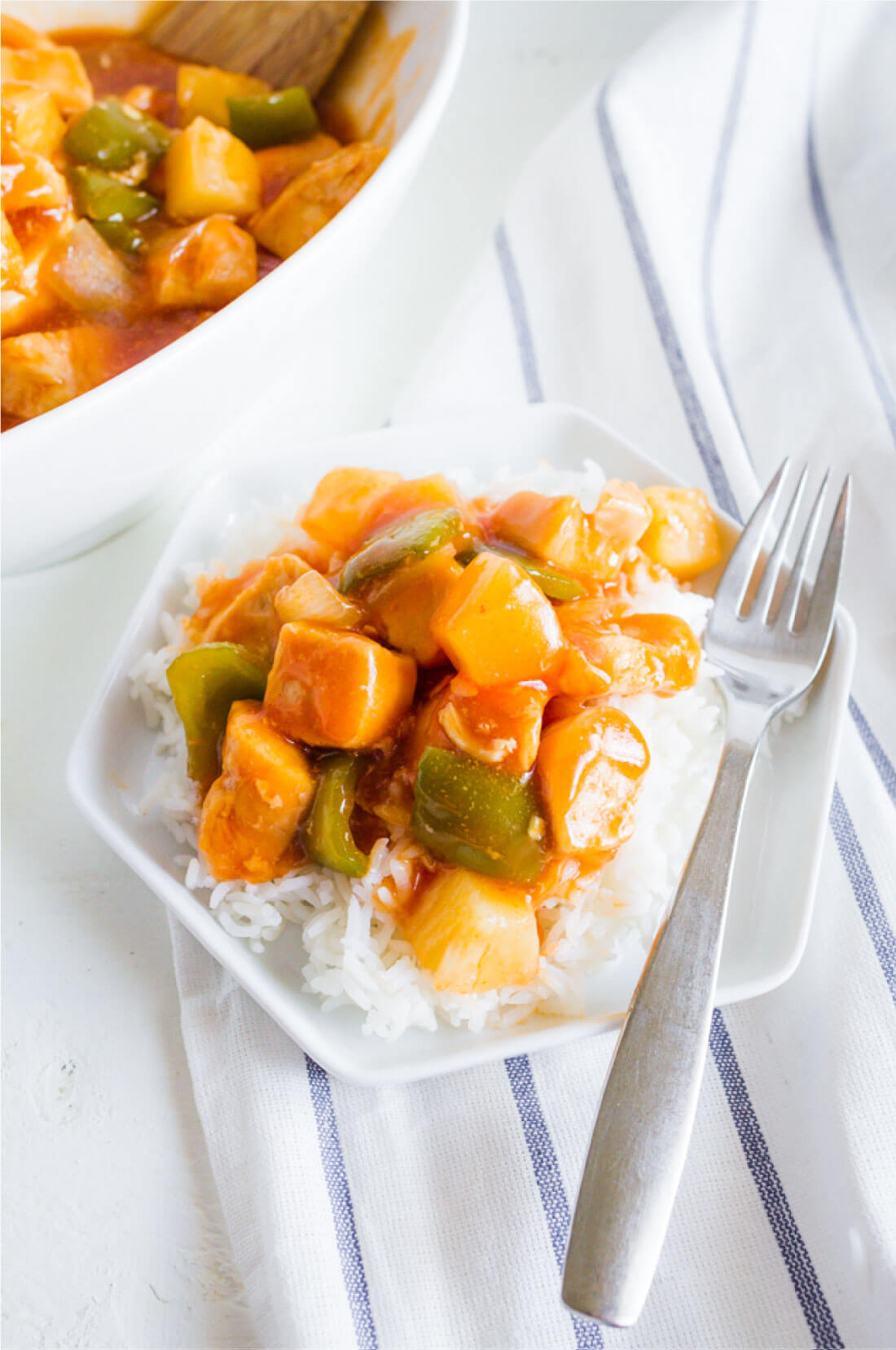 Download and print the recipe here:

Sweet & Sour Chicken
Ingredients
2-3 chicken breasts
1 white onion, chopped
1 green bell pepper, chopped
½ c. ketchup
1 tsp. garlic salt
1 tsp. salt
½ tsp. pepper
5-6 tsp. Worchestichire sauce
2 c. pineapple juice
1 c. brown sugar
½ c. flour
1 can pineapple chunks
Instructions
Saute chopped onion and bell pepper.
Combine ketchup, garlic salt, pepper, W.s. sauce, pineapple juice (reserved from can of pineapple chunks), brown sugar and flour in a separate pan and heat until thickened.
Add sauted onion, bell pepper and pineapple chunks.
Pour mix over chicken and place in oven at 350 for 1 to 1½ hours til chicken is done. Serve over white rice.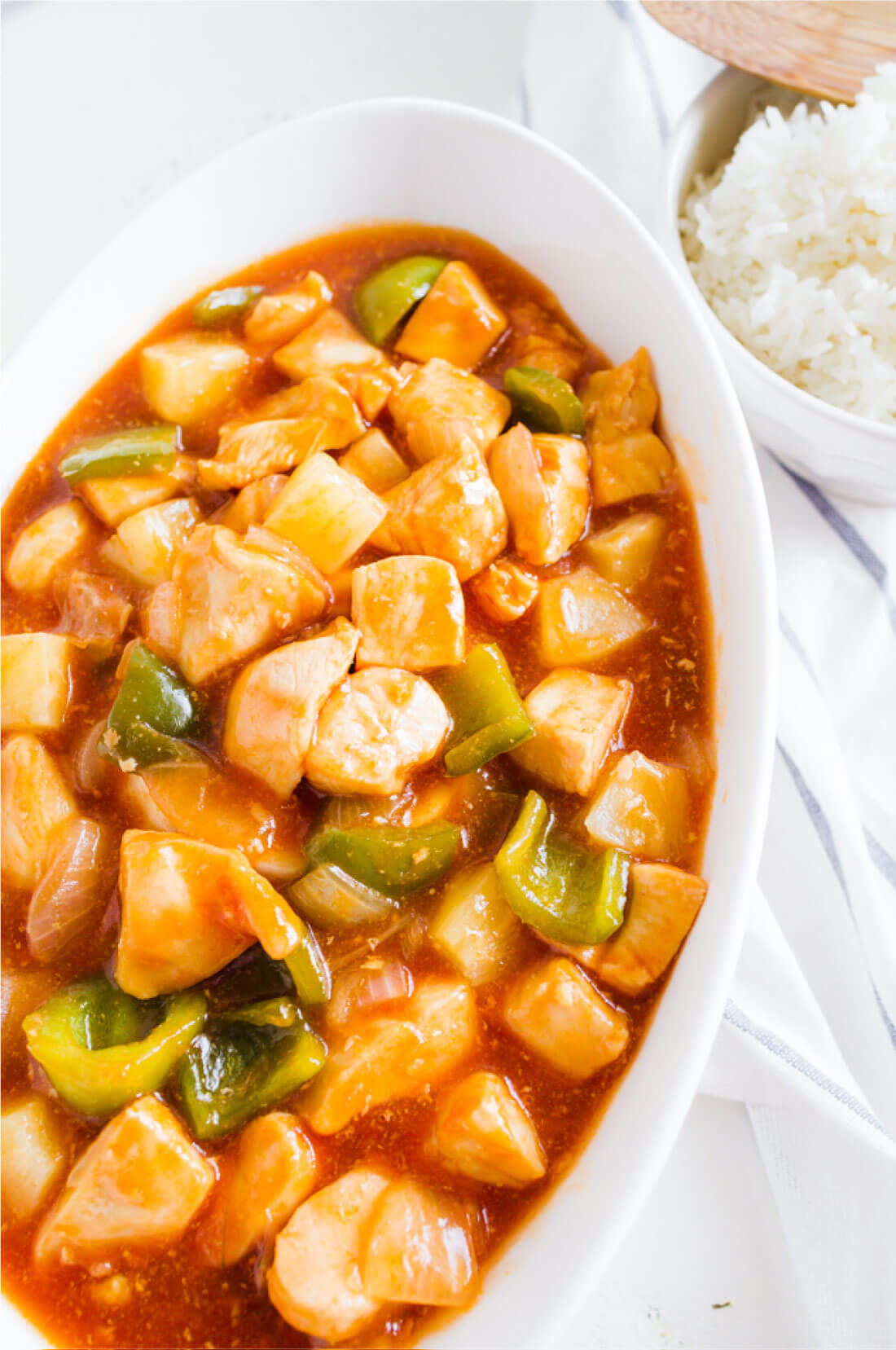 Looking for other family favorites?  These top our list: