I'm so excited that blueberries are in season! Blueberries are so versatile…bake them in muffins, throw them on salads or eat them plain! Today I'm sharing a blueberry sauce to be topped on a creamy, no bake cheesecake.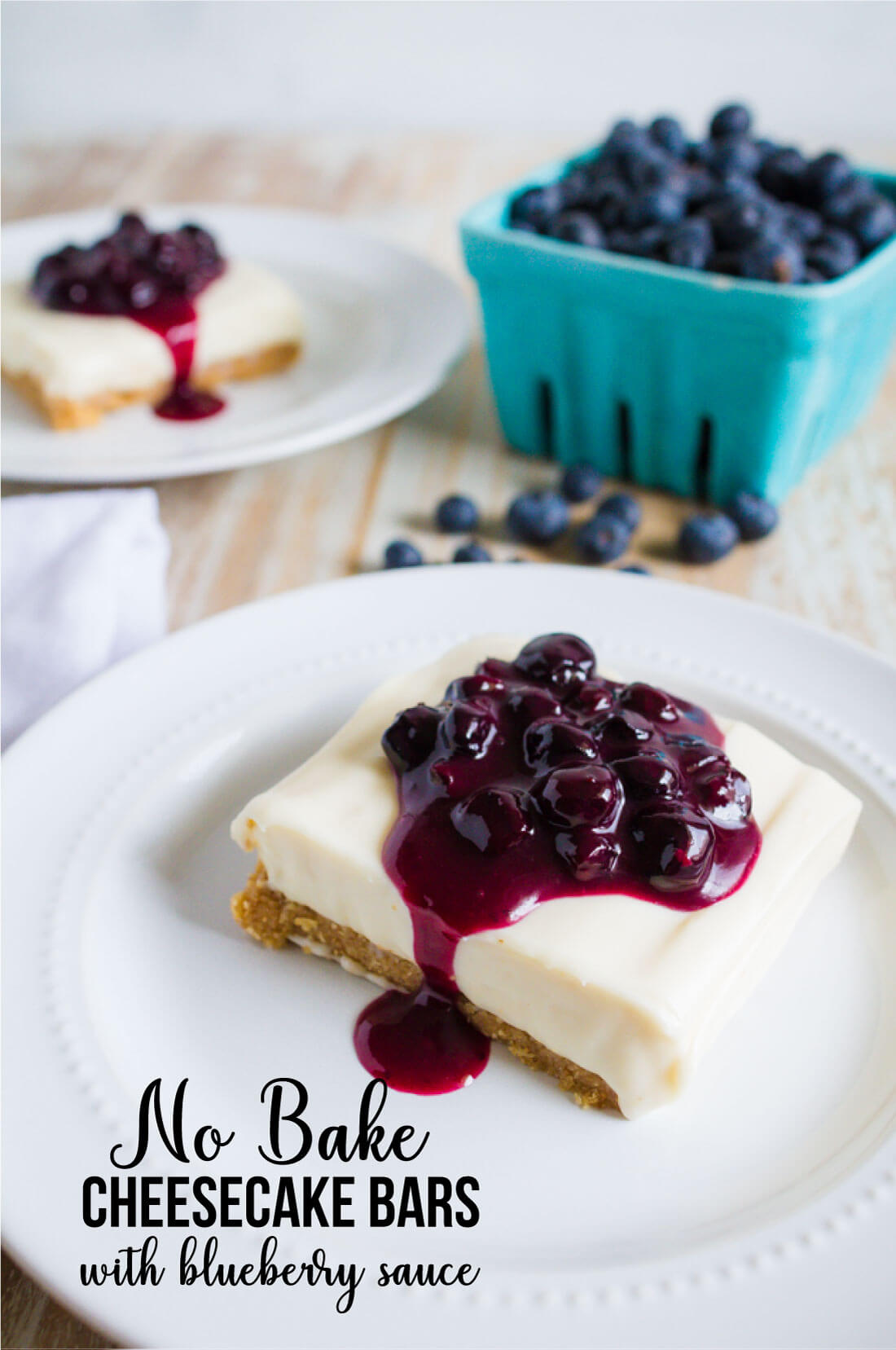 You guys, this cheesecake is extreme! Thick graham cracker crust, a big pile of cheesecake and topped with a sweet blueberry sauce. It's the best no bake cheesecake recipe.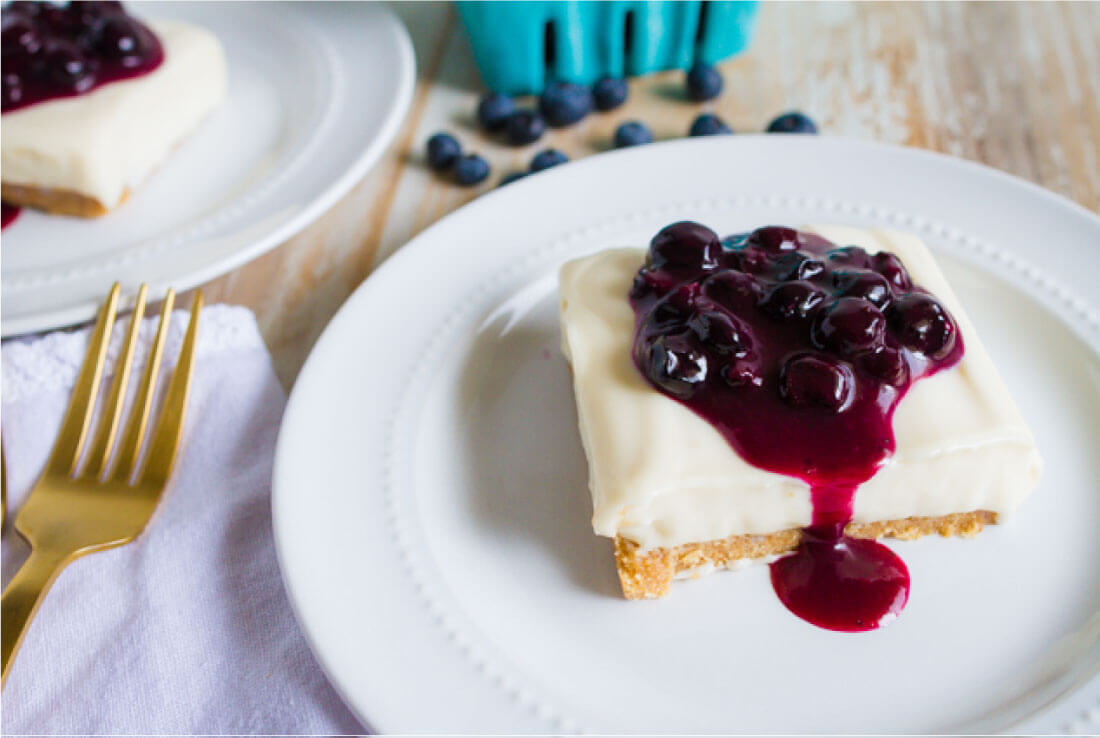 Let's start with the classic graham cracker crust. Place 12 graham cracker sheets into a food processor and blend until you have 2 cups of crumbs. You could also use homemade graham crackers for an extra special touch.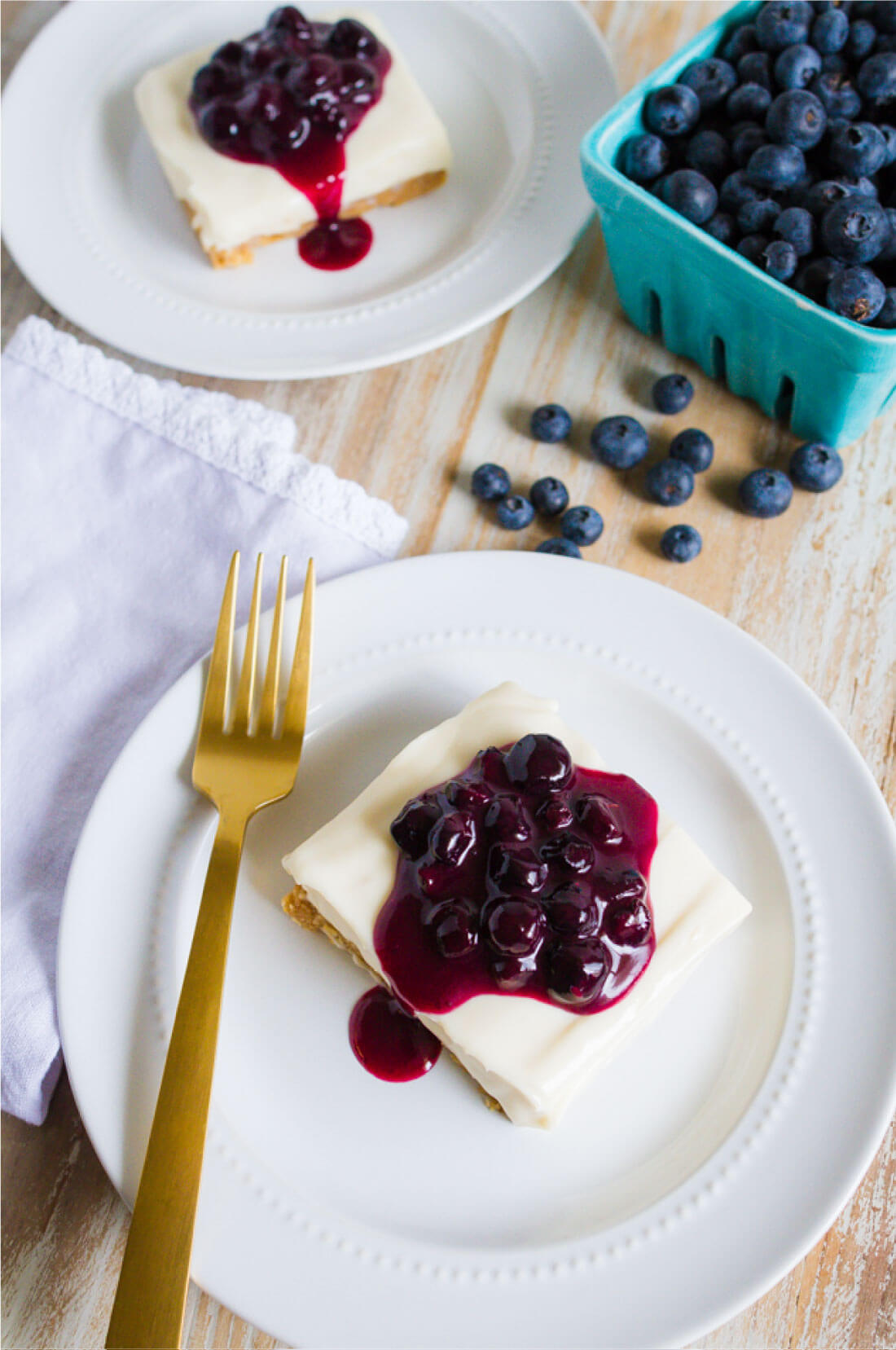 This cheesecake is the perfect creamy-fruity combination. Enjoy!

No-Bake Cheesecake Bars with Fresh Blueberry Sauce
Ingredients
CRUST
12 graham cracker sheets, blended to make 2 c. of crumbs
¼ c. sugar
½ c. (1 stick) butter, melted
FILLING
2 (8oz) packages of cream cheese
1 c. powdered sugar
2 c. (1 pint) of HEAVY whipping cream
1 tsp. vanilla extract
1 tsp. almond extract
BLUEBERRY SAUCE
(adapted from Martha Stewart)
2 c. fresh or frozen blueberries
½ c. sugar
1 Tbsp. butter
2 tsp. cornstarch
1 tsp. vanilla.
Instructions
CRUST
Using a food processor, blend graham cracker sheets until turned into crumbs.
Add sugar and melted butter; blend until well mixed.
Press into an 8x8 pan.
FILLING
Using a mixer with a whisk attachment, mix cream cheese and powdered sugar until smooth.
Add heavy whipping cream, vanilla and almond extracts.
Mix on medium-high for 2-3 minutes or until thickened.
Pour filling over the crust.
Cover and refrigerate for at least 2 hours.
SAUCE
Add all ingredients to a medium saucepan.
Cook over medium high heat and simmer for about 5 minutes.
The blueberries will breakdown and the sauce will become thick.
Let cool and refrigerate until you're ready to serve the cheesecake.
Pour on top of cheesecake.
Serve and enjoy!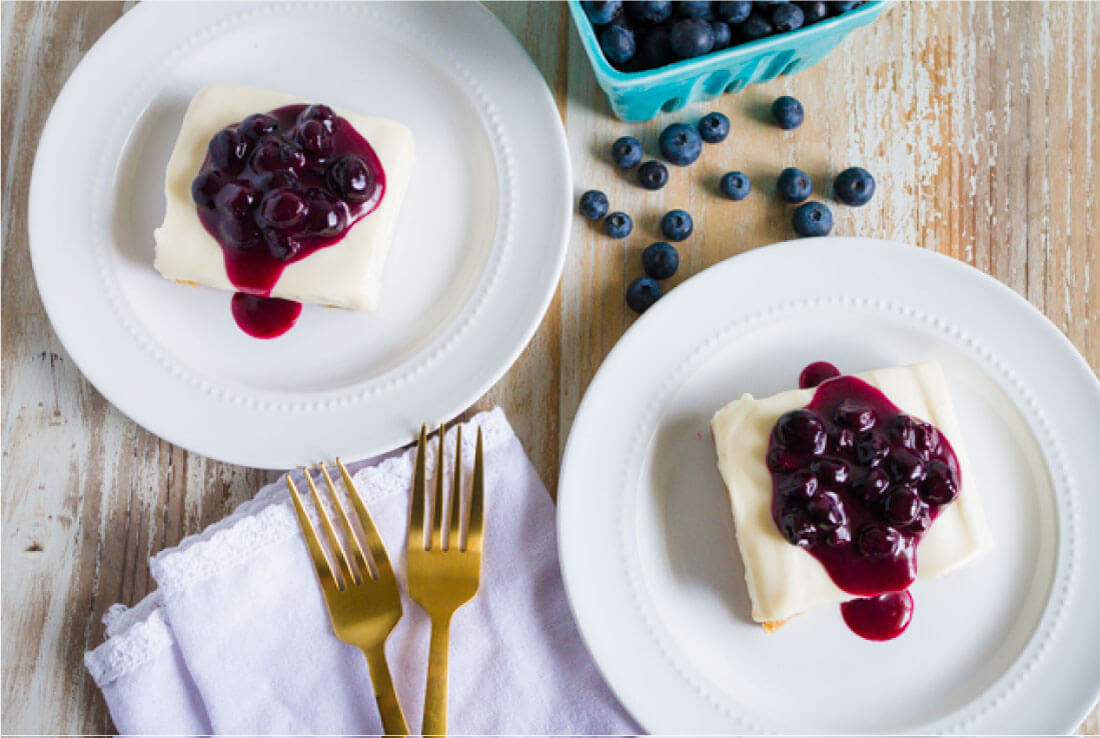 Food photography and styling courtesy of My Name is Snickerdoodle.
You might like these recipes too: