I was asked to bring a treat to a baby shower this week and instead of making my cookies (like I always do), I wanted to switch things up a little bit.  Bite Size Oreo Cheesecake to the rescue! Because you can't ever go wrong with cheesecake.  It is my all time favorite.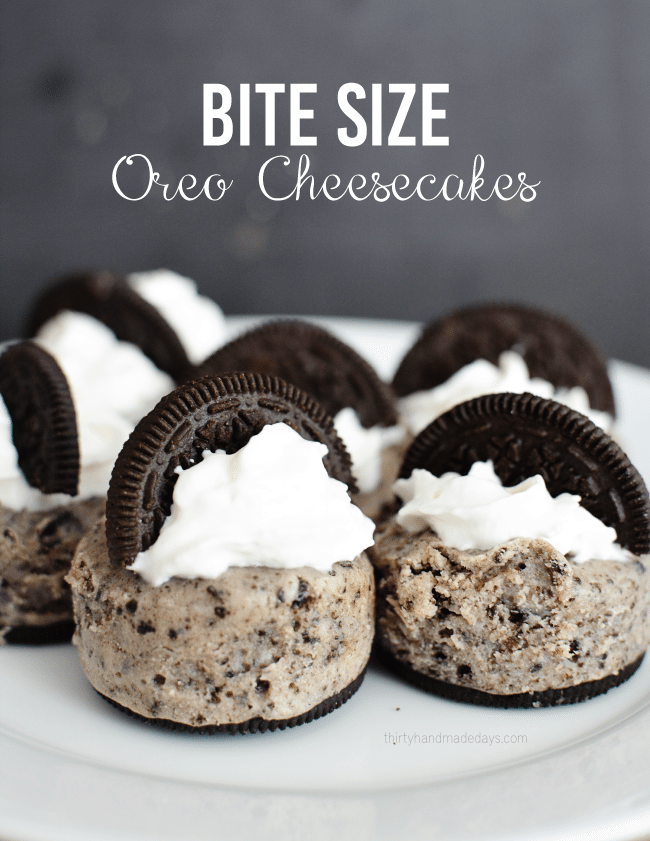 You don't need much to get this recipe going but there are 2 things that made it super duper easy.  I have this Mini Cheesecake Pan and a cookie scoop.  You can definitely make it without those two things — a muffin tin and a spoon would do.  So don't let that hold you up if you don't have them.  BUT if you want to make a bunch of them or you just want it to be the easiest, get those two things, k?

Bite Size Oreo Cheesecake
Ingredients
12 oz cream cheese (1½ cubes), softened
½ cup sugar
1 tsp vanilla
1 egg
12 Oreo cookies
1 can whipping cream
Instructions
Preheat oven to 325 degrees.
Twist Oreo cookies apart, separating the bottom from the cream filling and top.
Line cheesecake pan (or muffin tin) with bottom of Oreo cookie.
Crush the remaining Oreo cookie pieces into crumbs.
In a large bowl, beat cream cheese and sugar until smooth.
Add the vanilla, egg and Oreo crumbs and fold.
Scoop cheesecake mix and top the Oreo cookie in the cheesecake pan.
Bake for approximately 15 minutes.
Cool.
Put in fridge for at least 4 hours.
Store until ready to serve.
Top with whipped cream.
Can add mini Oreo or bottom of Oreo cookies cut in half on top for decoration.
This is what it looked like when I used my cookies scoop with the cheesecake pan: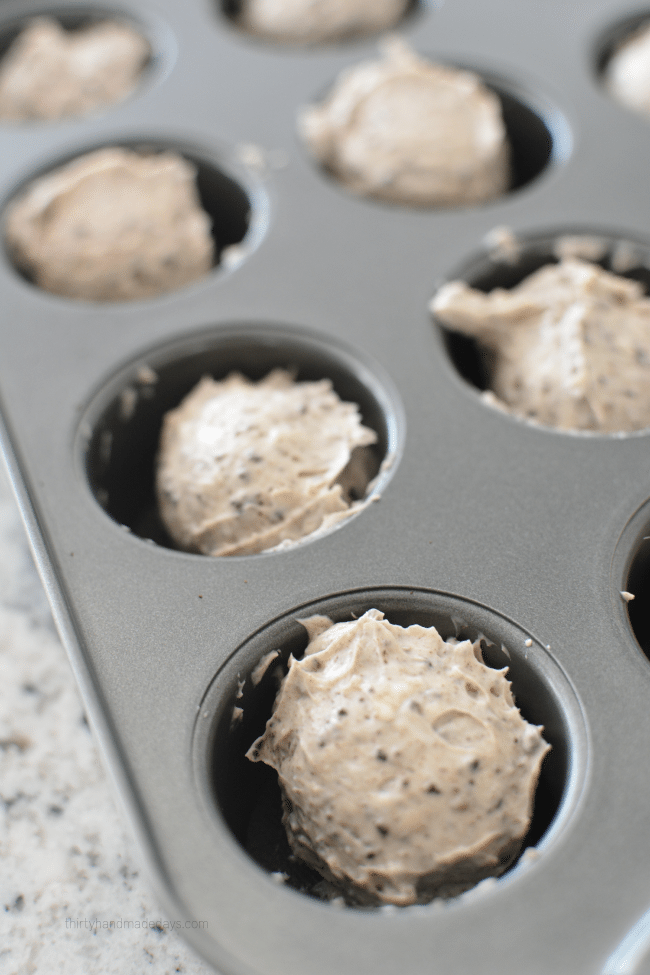 Make sure to wait to top the cheesecake with whipping cream until right before you serve as it will sort of deflate quickly.  They still look pretty and taste amazing.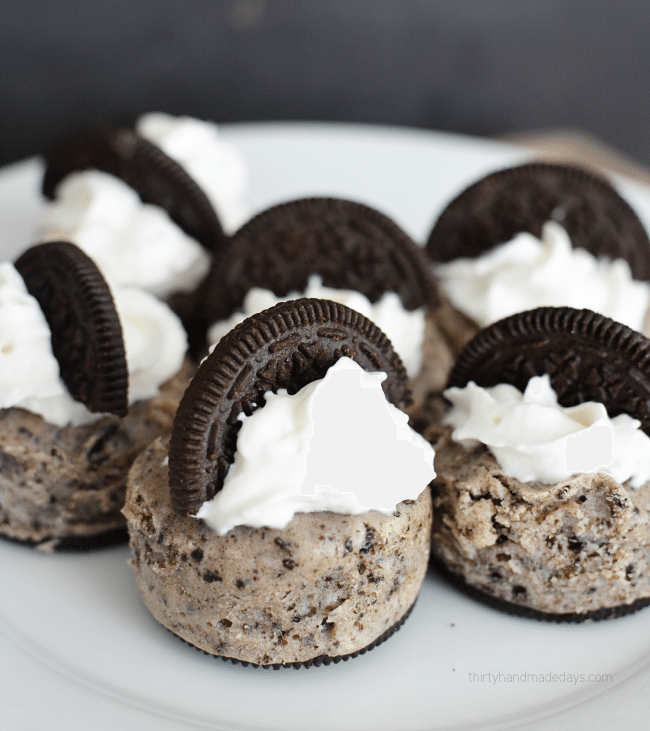 You might like these recipes too: