Are you intimidated to grocery shop at Aldi because you're not sure where to start? I understand.  Here are the best Aldi products –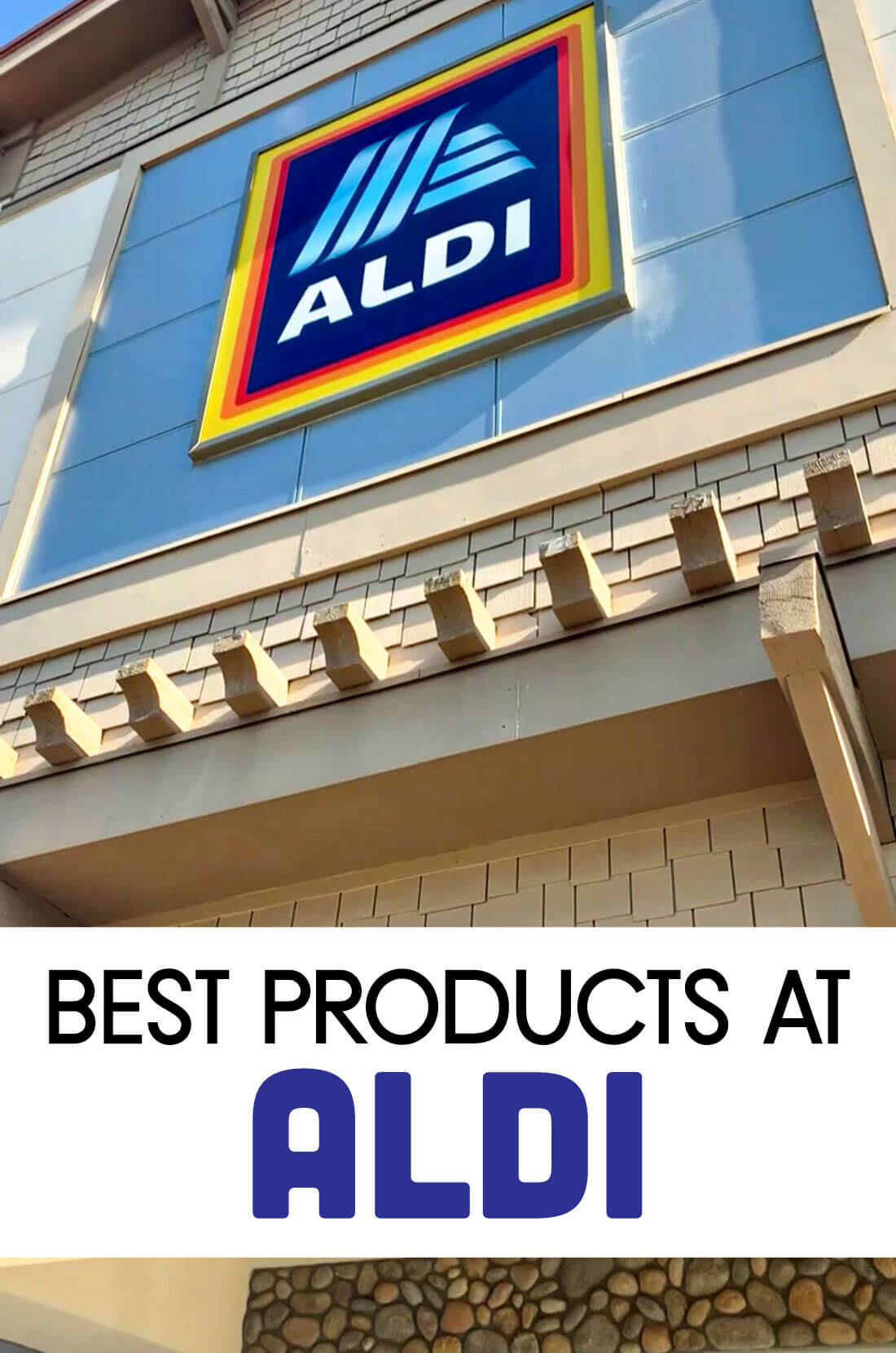 I've talked about meal prep, getting prepared, freezer meals and more.  I shared my the best Trader Joe products (which I still love and stand by!).  But it wasn't until recently that I found a true love of Aldi.  Now there is no going back as my love of Aldi runs deep.
Best Aldi Products
After asking my Instagram community for their very favorites to buy at Aldi, I compiled a list and added some of my favorites.  Here are some that you might want to give a go:
MEAT/SEAFOOD

I was blown away the first time I went to Aldi with the prices in the meat department.  There are so many options and they are all less than what you would find elsewhere.  In addition to the typical beef and chicken, we have tried these too:
Carnitas
Al Pastor
Barbacoa
Ham – I got ham for Easter and it was the best we've had, and least expensive
Keep an eye on bacon – some of it is full of fat with very little meat.
BREAD
French toast bagels
Garlic Naan – similar to what is available at Trader Joe's
Garlic Knots – come in a bag and super easy to heat up
The bread aisle is awesome at Aldi!
FREEZER
Breaded Chicken Breast Fillets – also known as RBC for "red bag chicken"
Pizza – there are several flavors of pizza that are good
Fruit and vegetables – I buy all kinds of vegetables for sides for dinner and fruit to make smoothies at home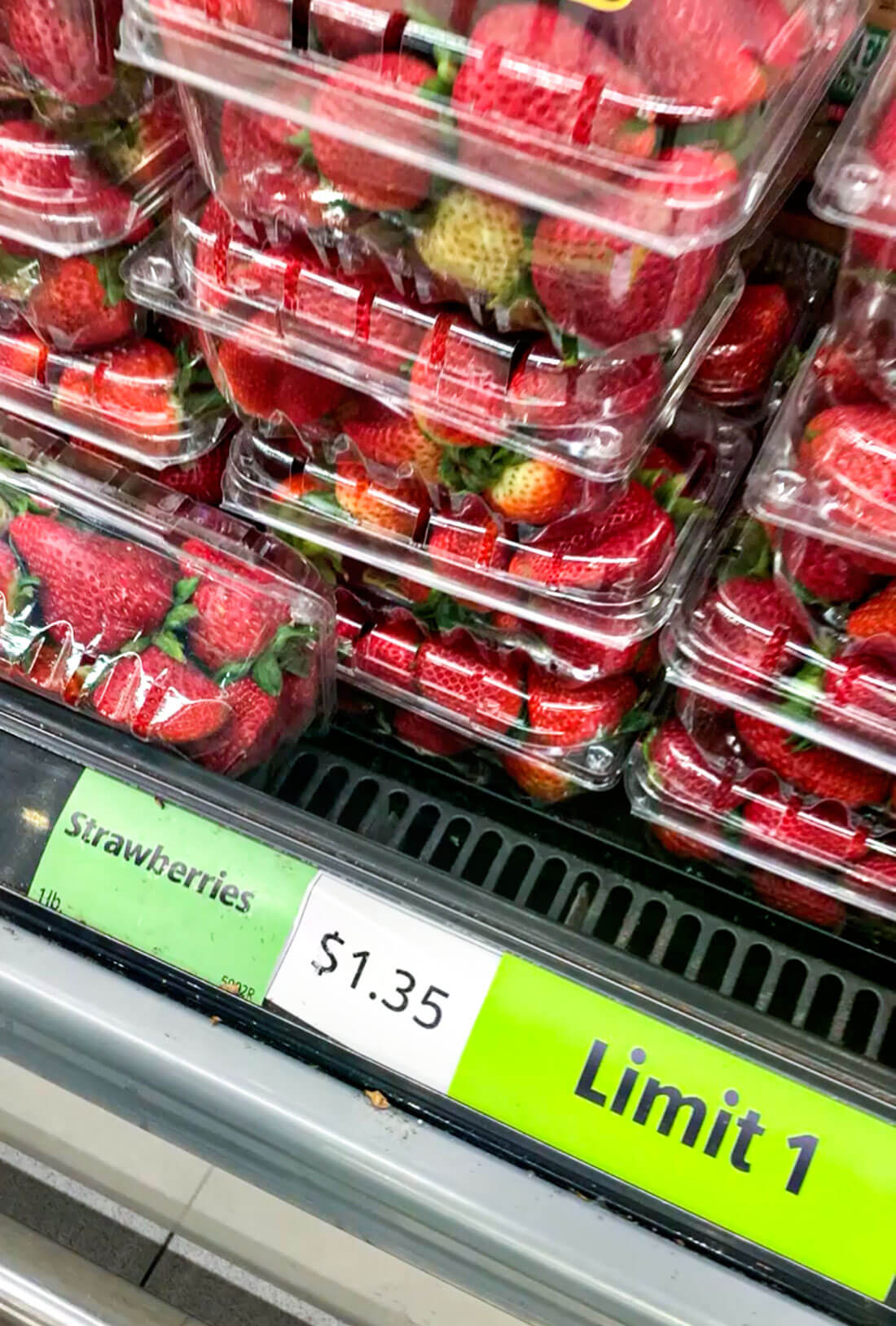 PRODUCE 
One of my favorite things about Aldi is the produce.  It's always fresh and costs way less than other stores.  I was told that they use less pesticides and that's why it's fresh but can go bad quicker.  There is no way to know what will be available but keep an eye out for things like strawberries and blueberries under $2.   Some of the best Aldi products are definitely found here!
SIDES
String cheese
Animal crackers
Single serve guacamole
Hummus — they have so many different flavors (not a fan of the dessert hummus' personally)
SEASONING/MISC
Brown Sugar
Everything But the Bagel Seasoning
Most of their seasonings – inexpensive and like name brand versions
Chipotle Ranch
Parmesan Cheese tub
Pineapple Salsa
Organic marinara sauce
DESSERT
Single Serve Cheesecake
Dark Chocolate Covered Almonds
Peanut Butter Cups (similar to Reese's)
DRINK
Frost – similar to "Ice" drinks but less expensive
Alcohol – I can't speak to this because we don't drink, but other shoppers love it
Flirty Bird Wine or boxed wine
BODY
Aldi has an aisle for health and wellness full of Aldi brands as well as name brands.
I also really like the paper goods that are found on this aisle too.  I now buy all of our paper plates from this aisle.
MISC
Cheeses
You can make the best charcuterie board with cheese from Aldi!
Specifically goat cheese with blueberries is sooo good.  If you see it, grab some.
Candles
Aldi is known for their candles.  They smell a lot like expensive brands but are at an insanely low price.  Candles can be found on both the aisle of shame (more below) and on the aisle with body products.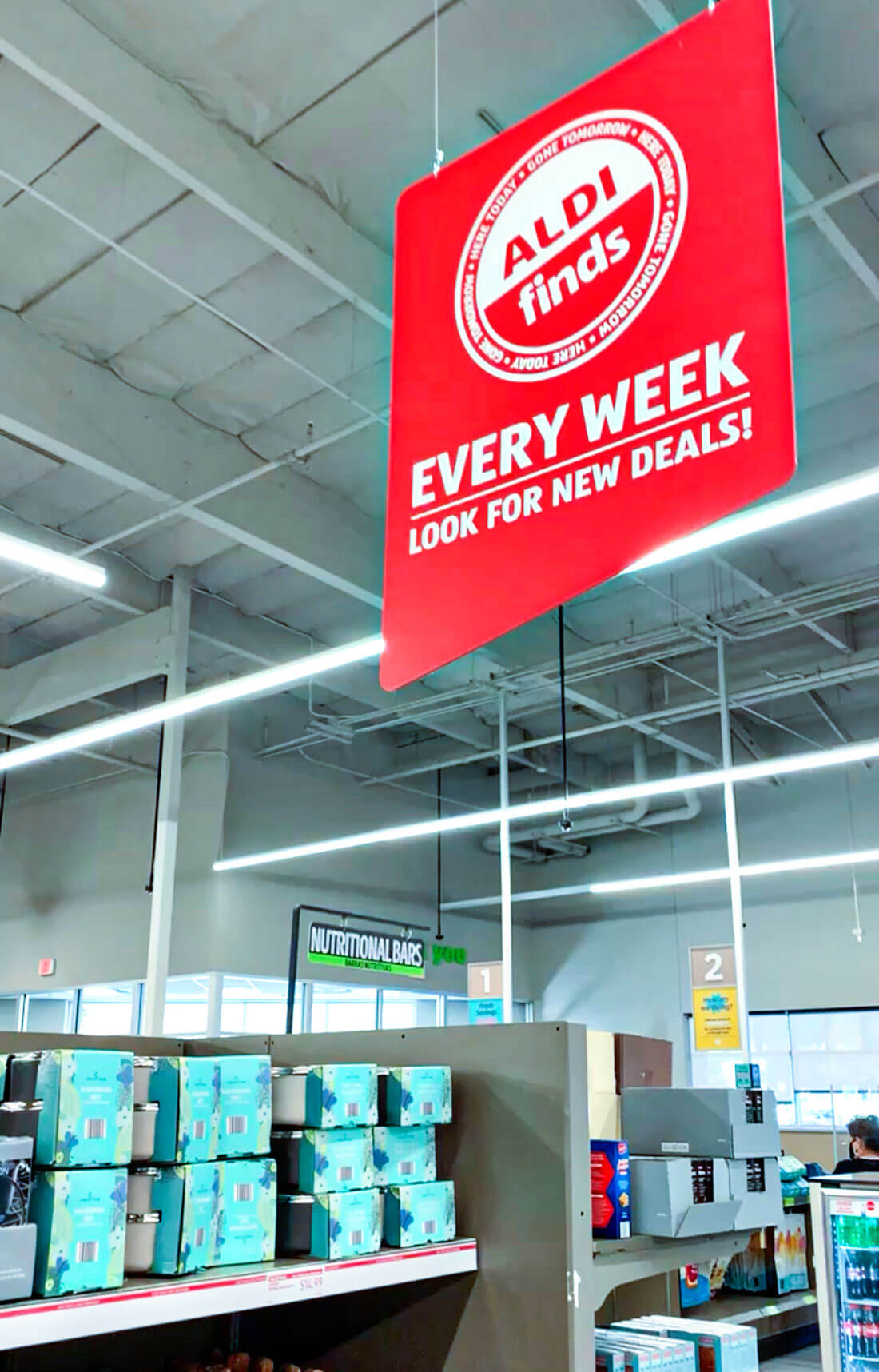 "AISLE OF SHAME"
I couldn't write a post without mentioning the famous "aisle of shame."  This is the aisle in the middle of the store that has products that change weekly.  I've bought everything from a pair of shoes to a desk and laundry baskets.  People line up on "ad day" to get these discounted products.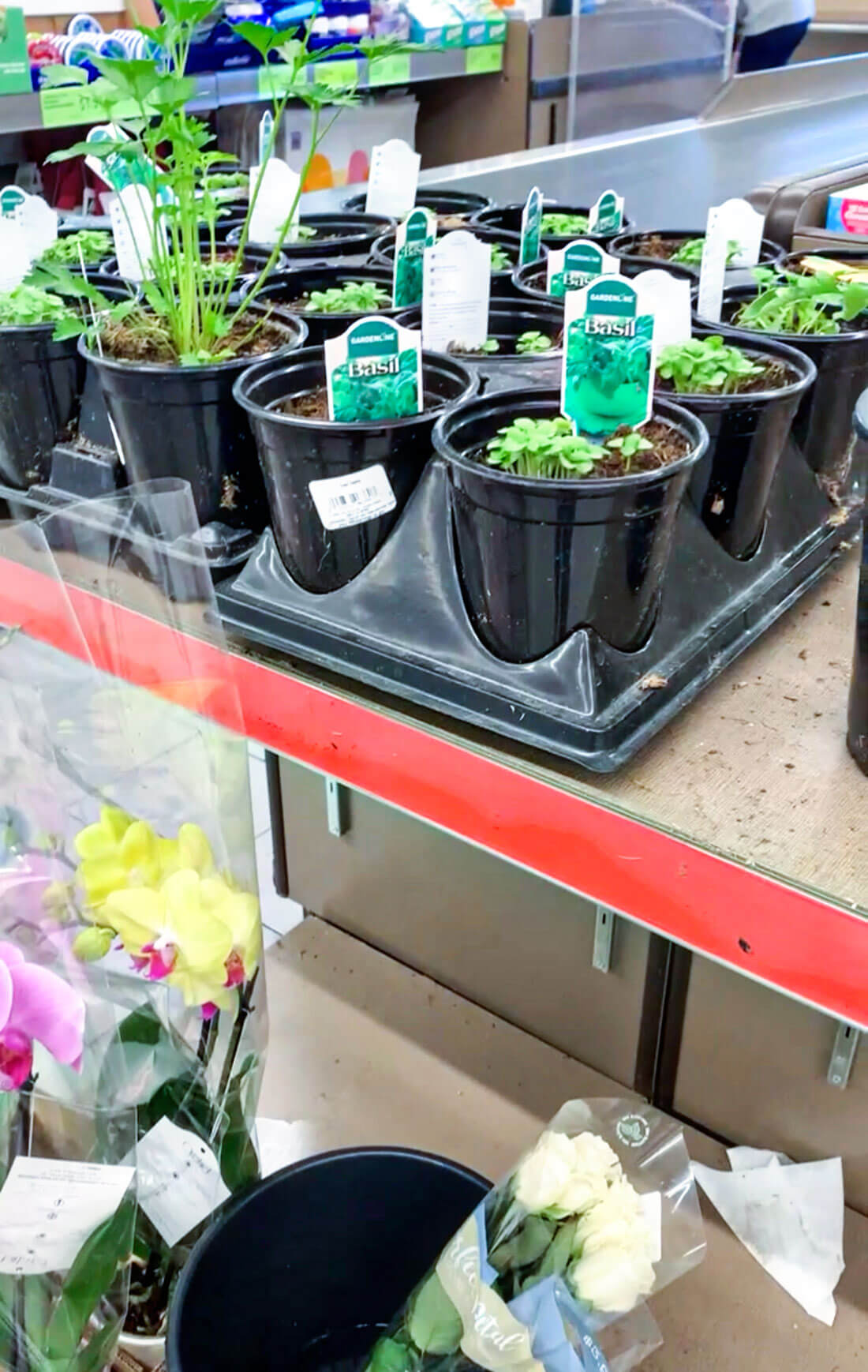 Plants and flowers can usually be found near the AOS (aisle of shame) – they, like everything else, have reduced prices.
Other posts you might enjoy: