Tackle easy meal prep with colorful, helpful printables. Meant to help you run your household smoother and to coincide with other printables!

Easy Meal Prep
Meal prep. It's such a great idea but can be hard to execute. When you have 492039203 things going on, the last thing on your mind is making food ahead of when you need it. When I've taken the time to pre-cook chicken and beef to use throughout the week, I have always wondered why I don't do it every single week.
Recently I was asked to teach a basic cooking class for some ladies from church. I wasn't sure what I was going to share – as most of them have way more experience than me – but finally decided to show them how to preparing ahead can be a lifesaver. This packet of printables was created for that event.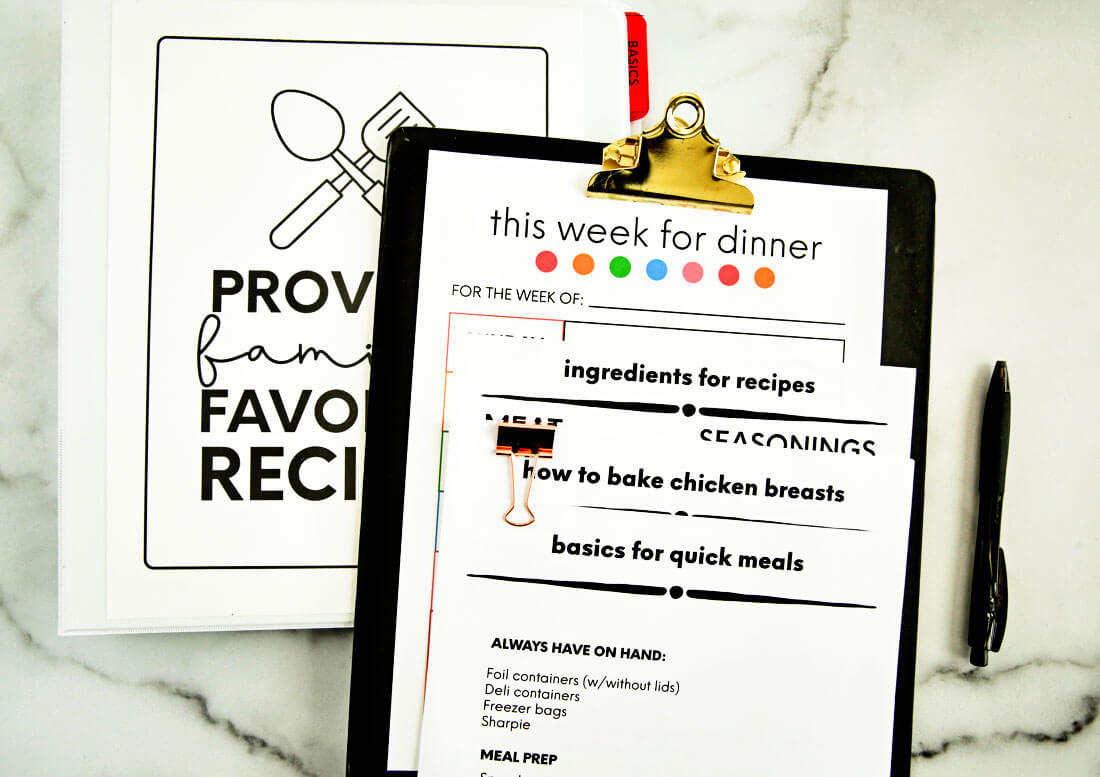 For the basics – check out meal prep why, what and how . That post was originally written when I was into healthier food and trying to get into shape. At this point in my life, meal prep is more out of necessity for my busy family. We used to sit down every night and eat at the same time, all together, but now we are coming and going.
How to Meal Prep
Go through your favorite family recipes and create a simple list of what you'd like to make for your family for the week.
This can be done on any day of the week. It doesn't have to be Saturday, Sunday or Monday. If Wednesday works better for you, then do it then!
From those recipes, write down a shopping list.
My suggestion is to include chicken and/or ground beef in bulk that can be used throughout the week for all of the meals.
Create a meal plan – use my meal plan template, weekly meal planner or the one included in these printables.
After shopping, prepare the meat ahead of time by baking, broiling, etc and place in baggies.
In the packet for this post, there are recipes to make chicken and to make ground beef. Use those as a guideline!
And make sure to use my tip for shredding chicken in 30 seconds or less.
Be proud of yourself for doing a little bit of work ahead to be prepared for the week!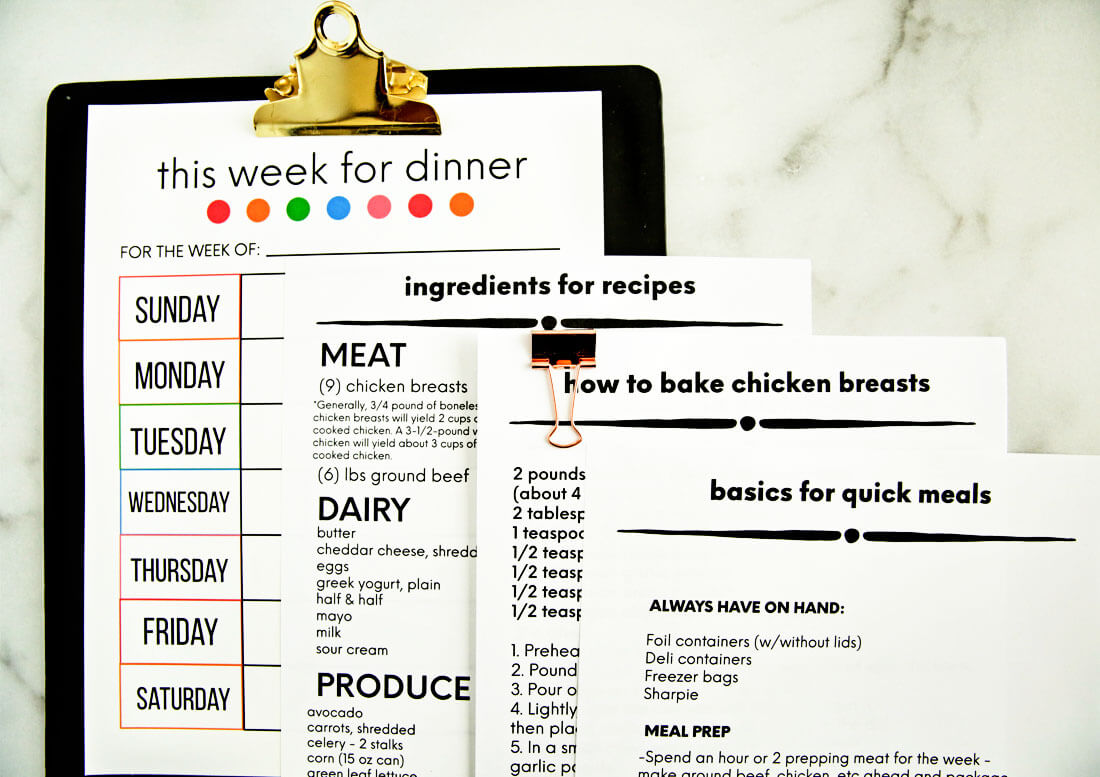 Meal Prep for the Week
Each week will look different for what you include on your menu, but making the basics every time will help you get into a routine. An example of a weekly meal plan looks something like this:
By pre-making all of the meat, you have cut out a big chunk of work for yourself!
Download this Easy Meal Prep Printable Packet and get cooking! For personal use only.