A little intimidated to shop at Trader Joe's because there are so many good options?  I get it.  Here are the best Trader Joe's products –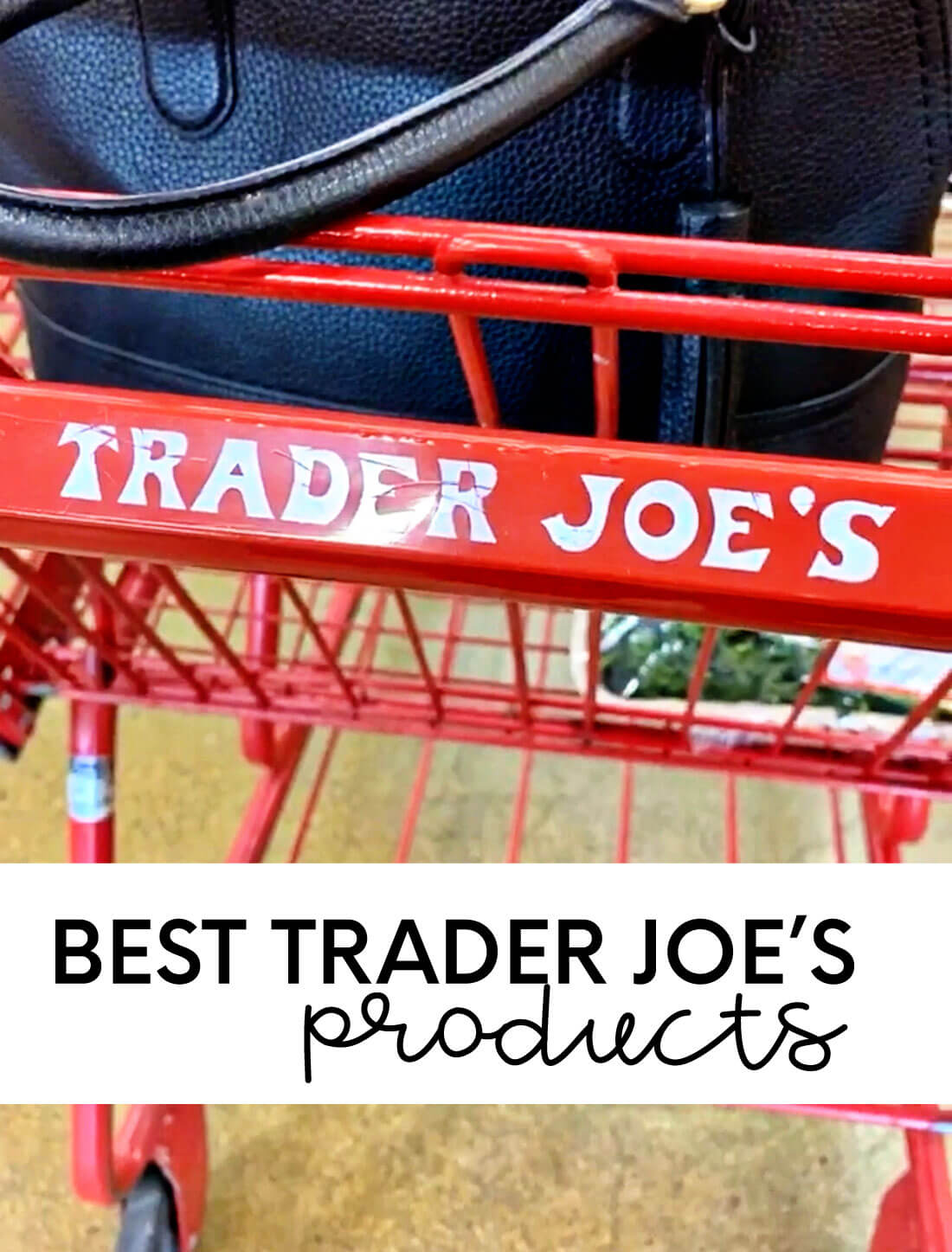 I've talked about meal prep, getting prepared, freezer meals and more.  But I haven't really given specifics on a store… until now.  Typically, I avoid Trader Joe's because the parking is terrible (right!?) and it's always crowded.  However, there are so many good things there that I want to go more often.  I'll make my way early in the morning or late at night to avoid those crowds.
Best Trader Joe's Products
After asking my Instagram community for their very favorites to buy at Trader Joe's, I compiled a list.  It's definitely dessert heavy (my kind of people!) but has lots of other things that I can't wait to try.  Here are some that you might want to give a go:
MEAT/SEAFOOD
Cabernet pot roast (for crockpot)
Pre-cooked bacon
Shrimp
Rosemary Lemon Spatchcock Chicken
BREAD
Pancake Bread
Garlic Naan
FREEZER
Chimichurri rice
Spinach & artichoke dip
Pork or chicken won tons w/Thai Chili sauce
Orange Chicken
Chicken Fried Rice
Beer tacos
Sweet Potato Fries
Sweet Potato Gnocchi
Cauliflower Gnocchi
Mandarin Chicken
Sweet and Sour Chicken
Tamales
Any vegetables
SIDES
Blue Organic Chips
Tomato Red Pepper Soup
Peach salsa
Corn salsa
Tahini marinated artichokes
Basic red & green jarred salsas
Pickle Popcorn (!)
Bacon Wrapped Dates
Ghost Chili Potato Chips
SEASONING/MISC
Everything but the bagel seasoning
21 Seasoning salute
Green Sriracha
Yellow curry
Jasmine Rice
Pear Gorgonzola Dressing
Spray EVOO
Multipurpose Umami Seasoning
Sweet Onion Cheddar
Ghost Chili BBQ Sauce
DESSERT
Sea Salt Butterscotch Caramels
Dark Chocolate Peanut Butter Cups
Chocolate chips
Churro Bites (freezer)
Dark Covered caramels
Dark chocolate & turbindo sugar almonds
Vanilla Cake
Kringle
Dark Chocolate bar (85% cacao)
Stroopwafel
Chocolate Covered peanut butter filled pretzels
DRINK
BODY
Lavender bar soap
Shaving cream
To make it even easier for you to go shopping, I created a printable checklist: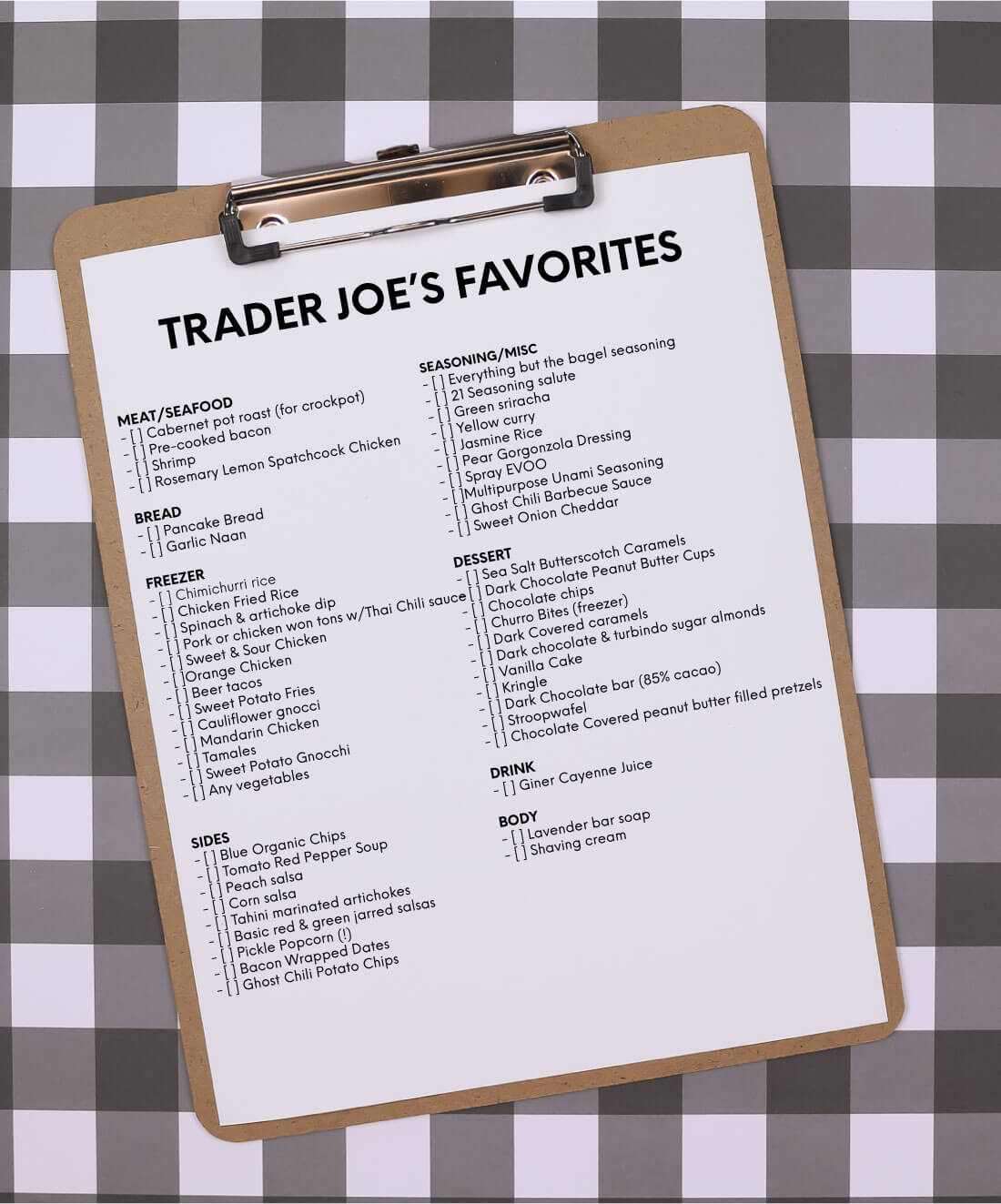 Download this printable Best Trader Joe's Products list.  For personal use only.
Get the updated list here: TJ's UPDATED LIST 
Other posts you might enjoy: