Make a box of sunshine to brighten someone's day! Fill it full of yellow items and a cute printable tag.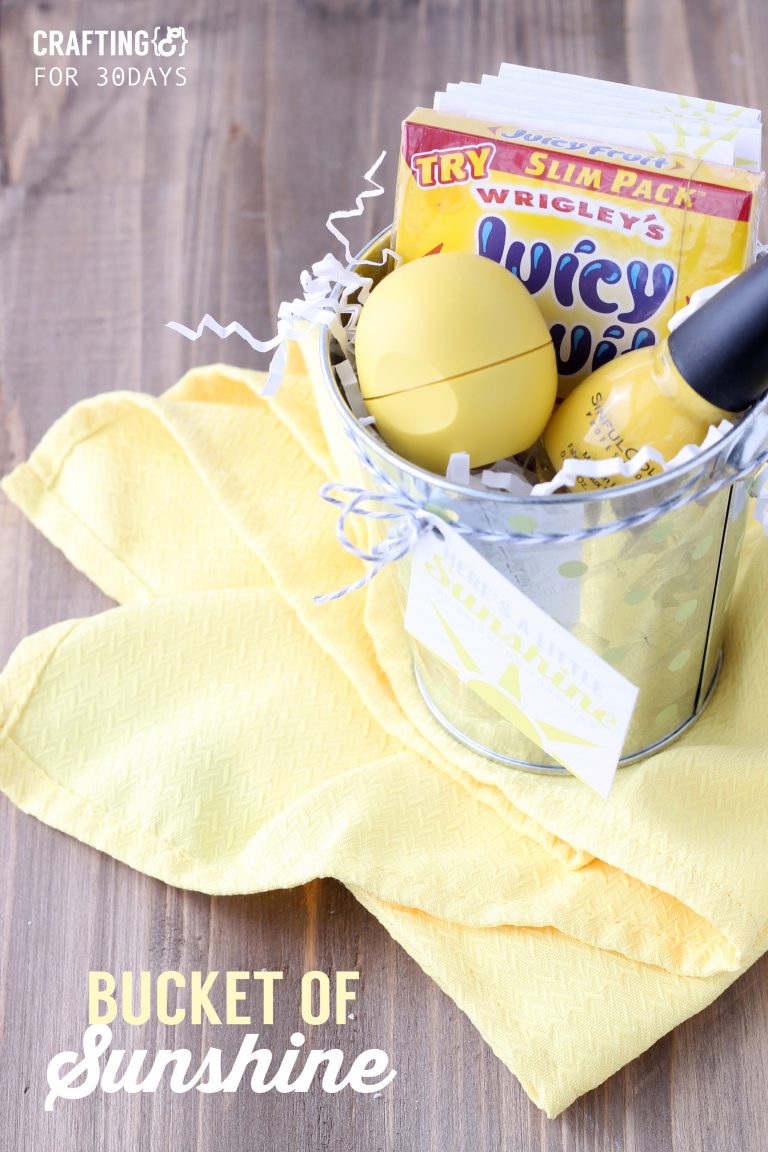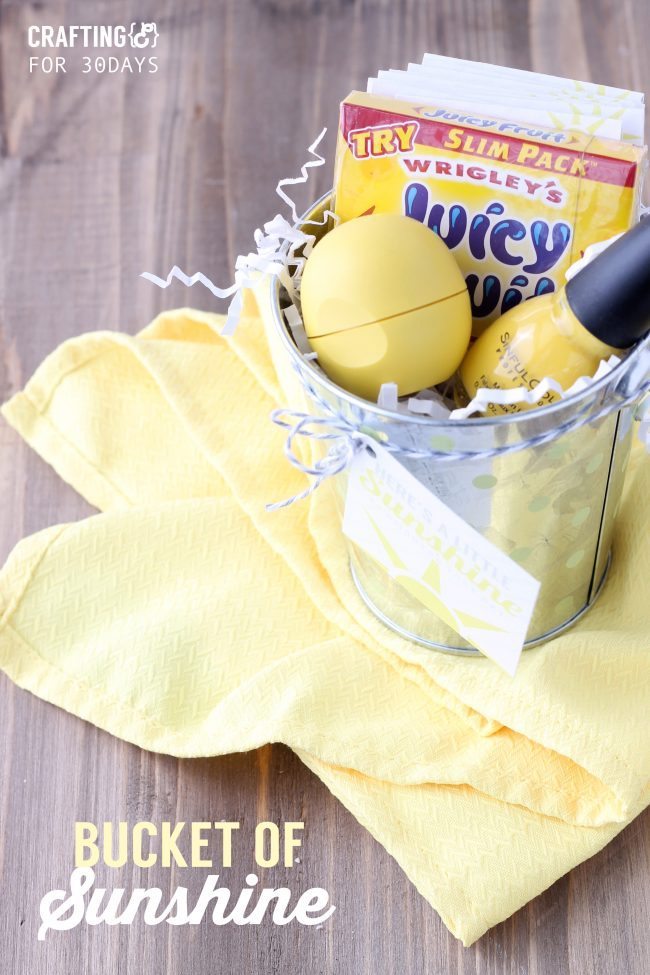 *This post was originally shared by Emma of CraftingE
Box of Sunshine
One of my church leaders underwent major surgery this week and needed a little cheering up. I kept trying to come up with a little something to give to her to show her that I'm thinking about her. I ended up creating this fun and bright "bucket of sunshine" withe printable gift tags for her.
It was actually quite the challenge to find just yellow things! I decided to just throw a couple things in a metal bucket from the Target dollar section. To top it off I designed fun tags and cards that coordinated with the bucket. The links for those files are at the end of this post!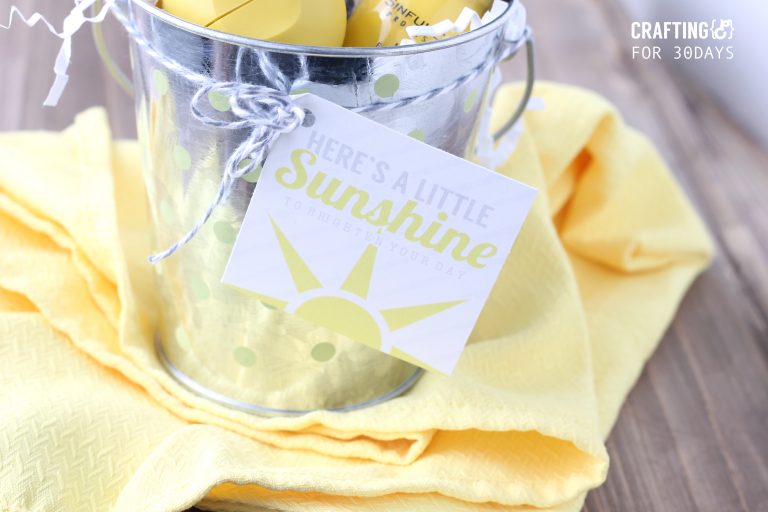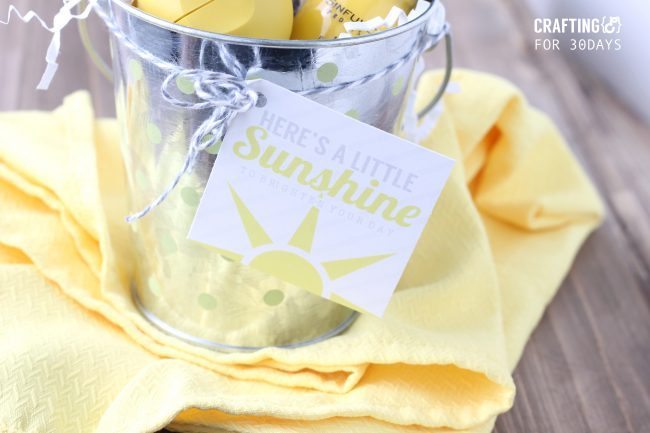 Here's what's in it: Lemon EOS (I might be a little obsessed with those:), Juicy fruit gum , yellow nail polish.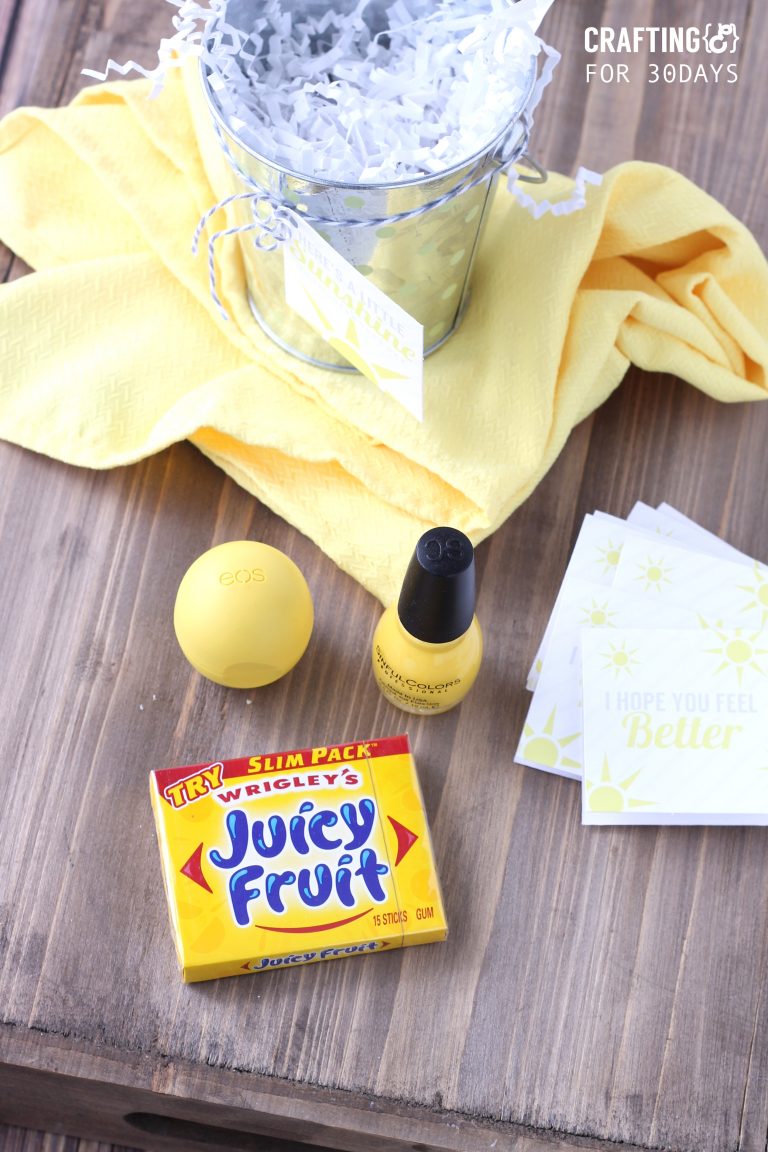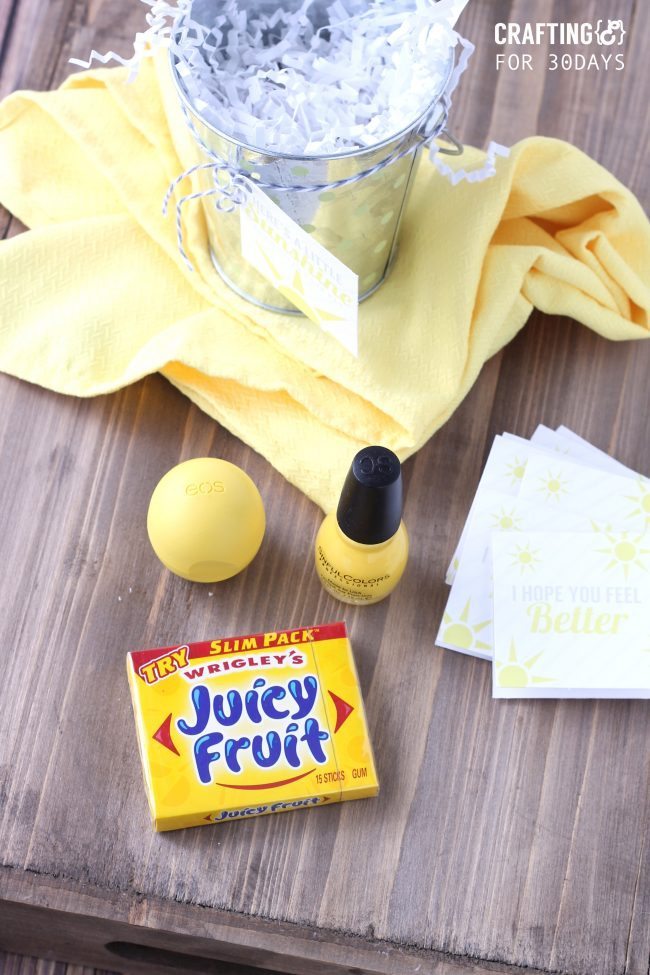 Box of Sunshine Ideas
There are tons of things that you can get for this simple idea. Here's what I used:
Container to put everything in
Shredded/crinkle paper
Lemon EOS
Juicy Fruit gum
Yellow nail polish
Twine (for attaching the tag)
DIRECTIONS:
Fill your pail with crinkle paper.
Print out the tags and cards and cut them out.
Place EOS, nail polish, and gum into the pail
After card/s are written on place them in the pail as well
Punch a hole in the upper left hand corner of the tag and tie it onto the pail using bakers twine
Make someone's day!
Other Posts You Might Like:
Looking for other ways to cheer people up? You'll like these posts: