Make these Caramel Crumb Chocolate Bars for a sweet treat.  You'll love the crunch from the crumbs and the sweetness from chocolate and caramel!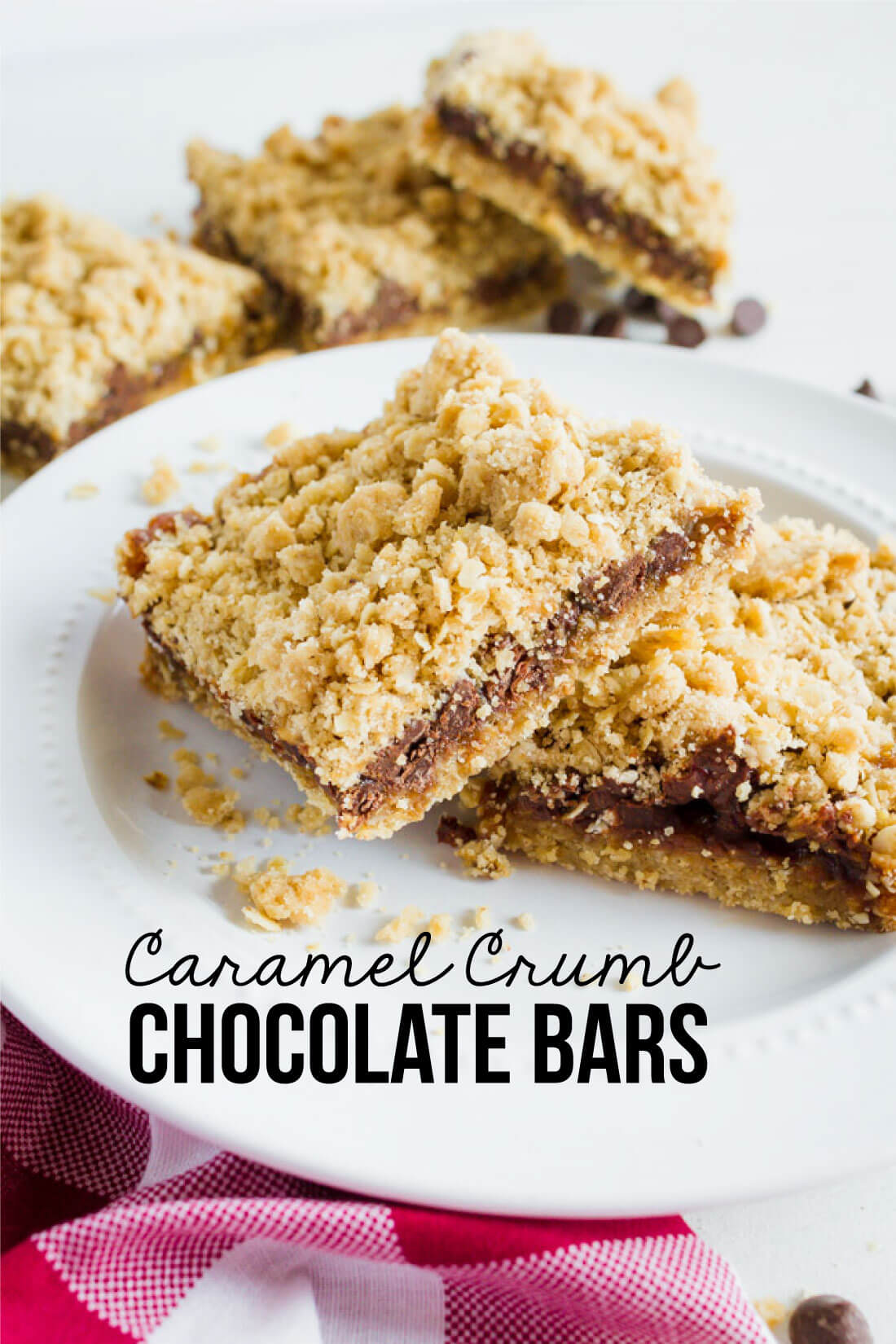 This recipe was given to me years ago and was originally called Caramel Crack.  But I've had other versions of that and thought it wasn't really named properly.  So I decided to call it Caramel Crumb Chocolate Bars.  Because it's crumbly, there's some caramel and some chocolate.  
But you can all it whatever you want! No matter what – it's good and worthy of a try.

Caramel Crumb Chocolate Bars
Ingredients
2 sticks butter, melted
1½ c. brown sugar
2 c. flour
2 c. oatmeal
1 tsp baking soda
½ tsp salt
1 bag chocolate chips
1 jar caramel topping (like Smuckers)
Instructions
Preheat oven to 325 & grease 9x13 pan.
Combine brown sugar, flour, oatmeal, baking soda, salt. Add melted butter and mix until crumbly.
Press half of the mix into the bottom of the prepared pan and bake for 15 mins.
Remove from oven and spread the entire bottle of caramel topping on top, then the entire bag of chocolate chips, then sprinkle the remaining prepared dough mix over the top.
Bake for additional 15 mins until light golden brown.
Let cool and chill until chocolate is set.
I can't help myself from eating more than one square.  I love the different textures in each bite.  Yum!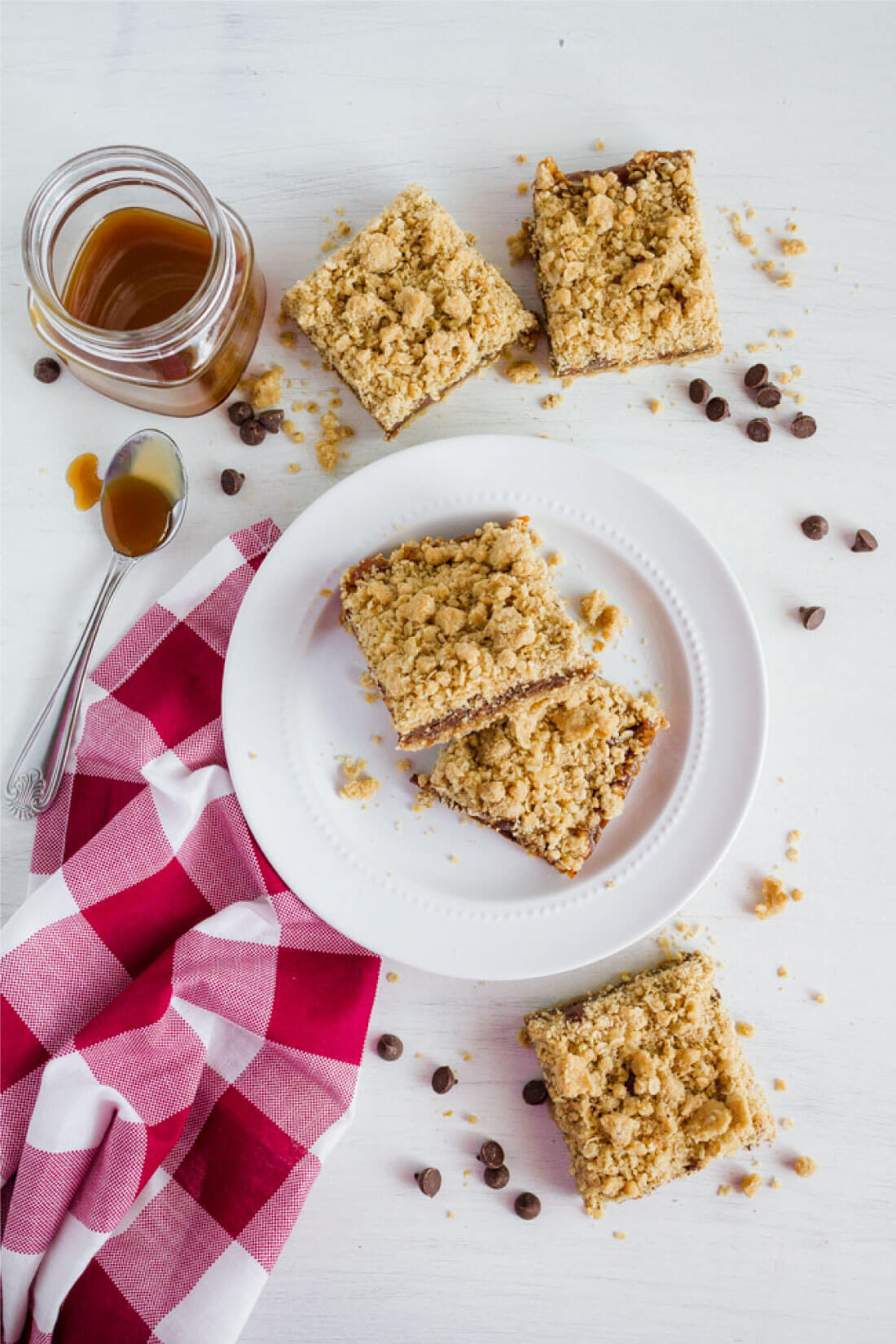 Food photography and styling courtesy of My Name is Snickerdoodle.
If you like this recipe, you'll love these too: