I'm super excited to make treats this season and my delicious Chocolate Orange Bread is at the top of the list!  The recipe makes two loaves and would be perfect for a neighbor or teacher gift.  I know that cinnamon, pine and cloves are typically Christmas scents and flavors, but I sure do love chocolate and orange together especially this time of year!  I've also made these Chocolate Chip Orange Mini Cakes in the past and everyone's face lights up when they take a bite!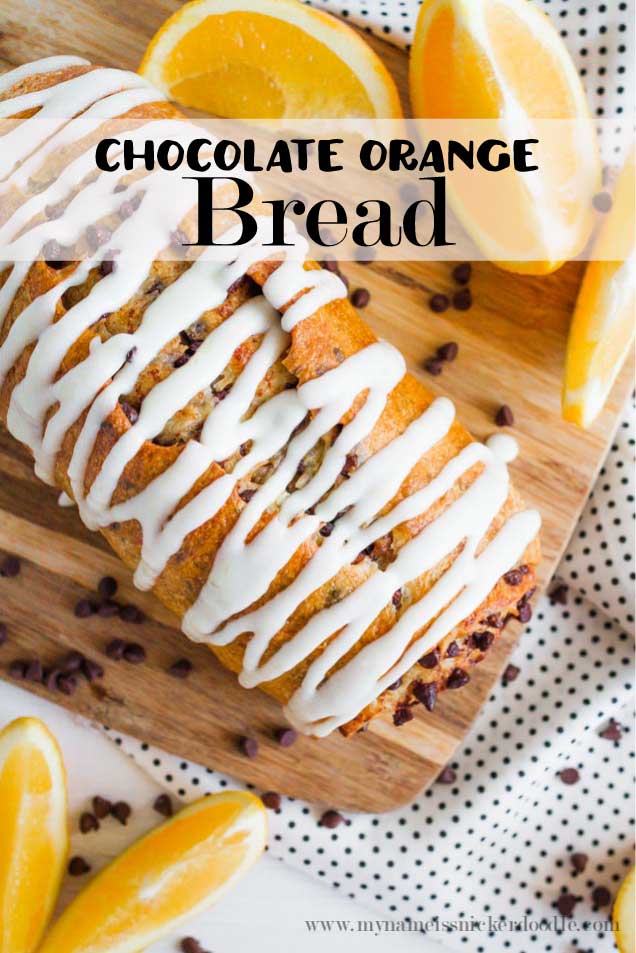 With just a few ingredients you can make these in under 30 minutes and I promise you they smell amazing while they are baking.  Get the kiddos in the kitchen to help you assemble it.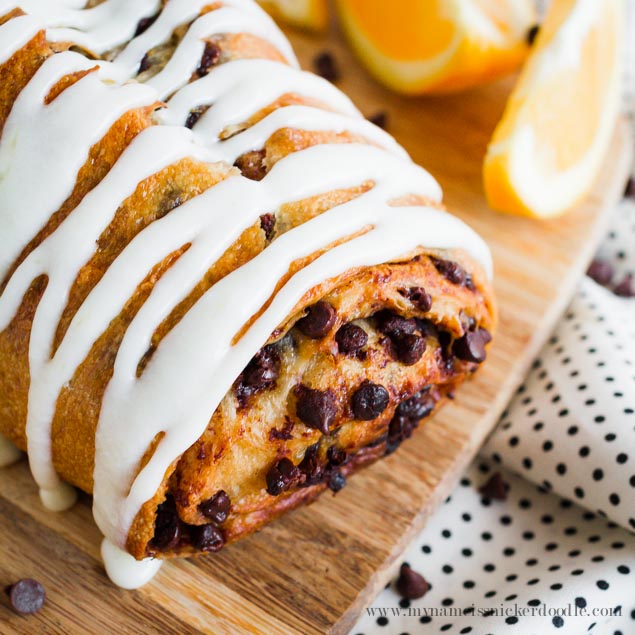 I used a combination of milk and semi-sweet chocolate because I like the balance it gives to this recipe.  I'm not sure if it's that or the fresh orange zest that's sprinkled through out.  It's a subtle flavor, but sure is wonderful with the chocolate.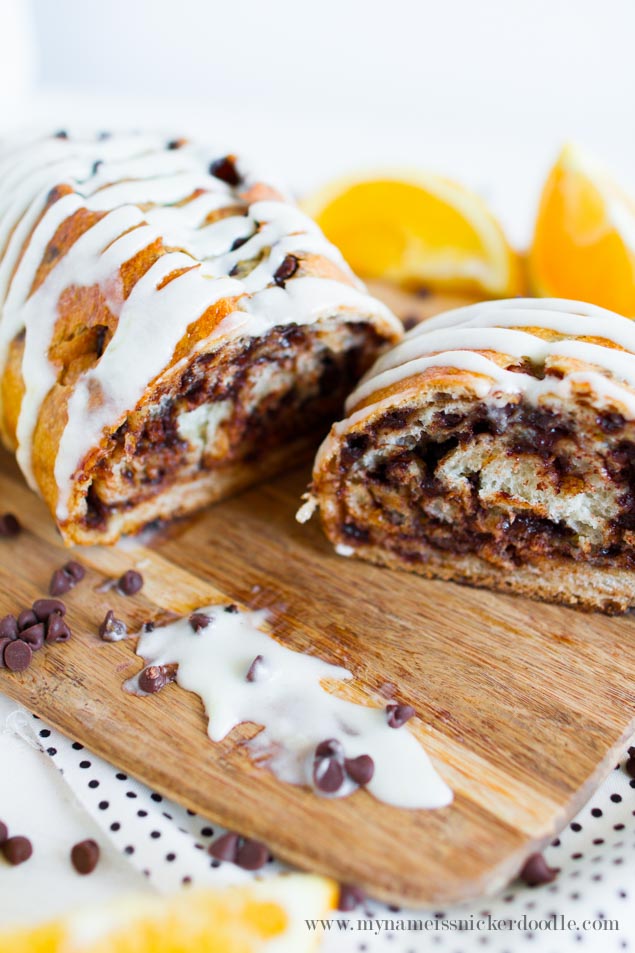 Then let's talk a little bit about the orange glaze over the top!  It adds the perfect amount of sweetness and makes this bread just perfect!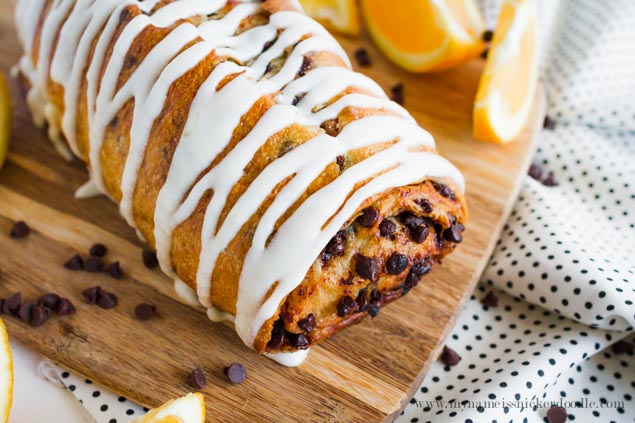 Make sure to check out some of my favorite holiday posts from My Name Is Snickerdoodle!
Christmas Printable for a Non-Food Gift Idea
How To Make Your Tree Look Amazing
Delicious Chocolate Orange Bread For The Holidays
Author:
My Name Is Snickerdoodle
Ingredients
2 (11 oz) Packages Refrigerated French Bread Dough
1 Egg
1 TBSP Water
1 (8 oz) Milk Chocolate Bar
1 Cup Mini Chocolate Chips
Zest From 2 Medium Oranges
2 Cups Powdered Sugar
2 TBSP Butter, Softened
3-4 TBSP Fresh Orange Juice
Instructions
Preheat oven to 375 degrees.
Lightly spray a baking sheet with cooking spray.
In a small bowl whisk together egg and water.
Gently unroll one package of dough onto a flat surface.
Brush egg wash over the complete surface
Sprinkle half of the zest over the top.
Grate half of the chocolate bar over the top and sprinkle with 2 cup of mini chocolate chips.
Gently unroll the second package of dough and place over the top of the first dough.
Repeat with the egg wash and the remaining orange zest, chocolate bar and chocolate chips.
Tightly roll up and and cut in half making two equal loaves.
Place onto baking sheet and cut a shallow slit into the top of both loaves.
Brush with egg wash.
Bake for 30-40 minutes or until center is cooked through. Cover with foil if it browns too quickly.
Let it cool for 1 hour.
In a small bowl cream together butter and powdered sugar.
Add in orange juice and mix until smooth.
Drizzle over the top of each loaves.